Those who truly know how to raise the bar understand that no home liquor cabinet is truly complete unless it's fully stocked and thoughtfully styled.  With NOVICA, it's fairly simple to mix a cocktail and impress your guests with handmade items including glassware, coasters, and barware.  We selected a few gorgeous pieces that are essential to invest in when it comes to crafting and organizing a home bar.  They also make for great conversation starters as each item encompasses a unique story about its origin and the artisan who created it.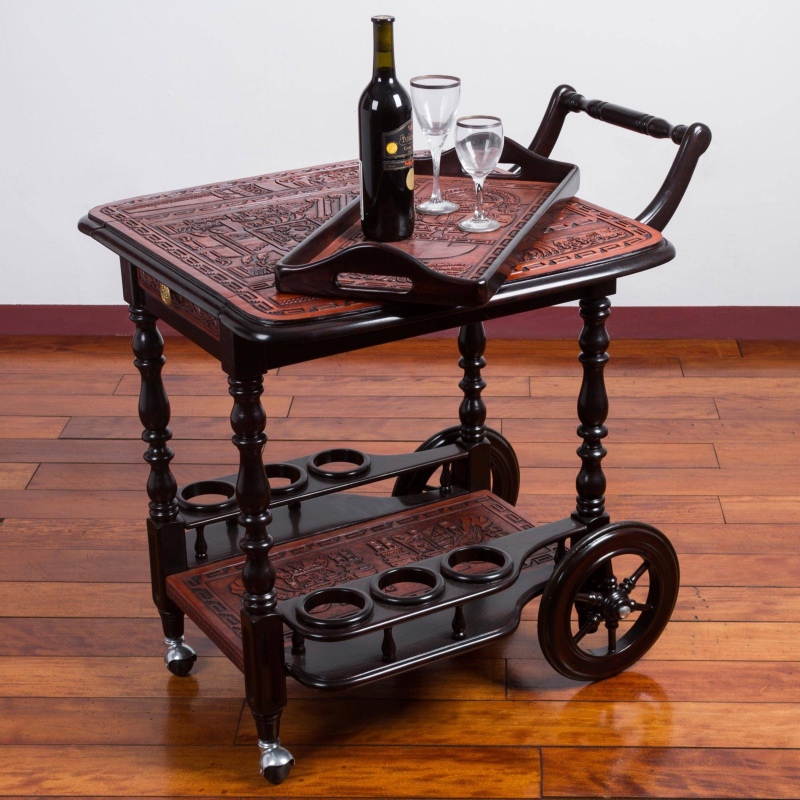 BARWARE
The equipment needed to mix a cocktail isn't extensive.  From a cocktail shaker to a muddler to a strainer, often times you can find these items as a set.  In the case of wine, few tools are as important as the one used to open the bottle.  NOVICA carries a foil cutting knife and corkscrew from its National Geographic Collection.  This faux-horn handled gadget, made in the French village of Laguiole,  is a must-have for any bar and as an added bonus, all sales help support animal research and preservation projects.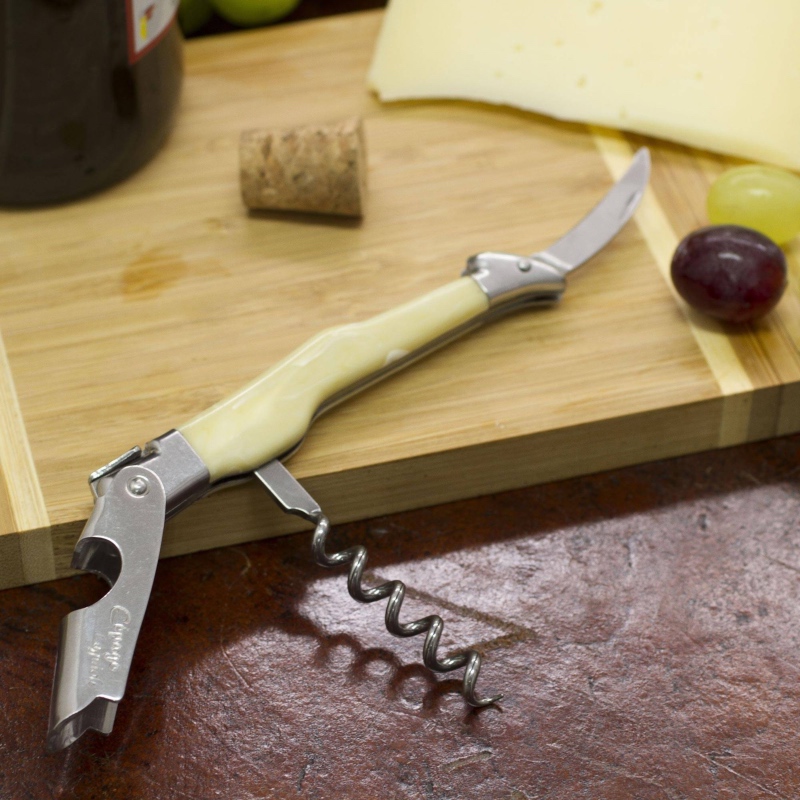 GLASSWARE
For everyday use in your home bar you typically need six or eight of each of these three basic types of glasses: short, tall, and stem.  'Tall' cocktails, drinks which contain a large proportion of a non-alcoholic mixer and are poured over ice, are typically served in a highball glass.  This versatile "confetti" collection, handblown in Mexico by partners  Javier Gutiérrez and Efrén Canteras, easily add a festive element to any evening.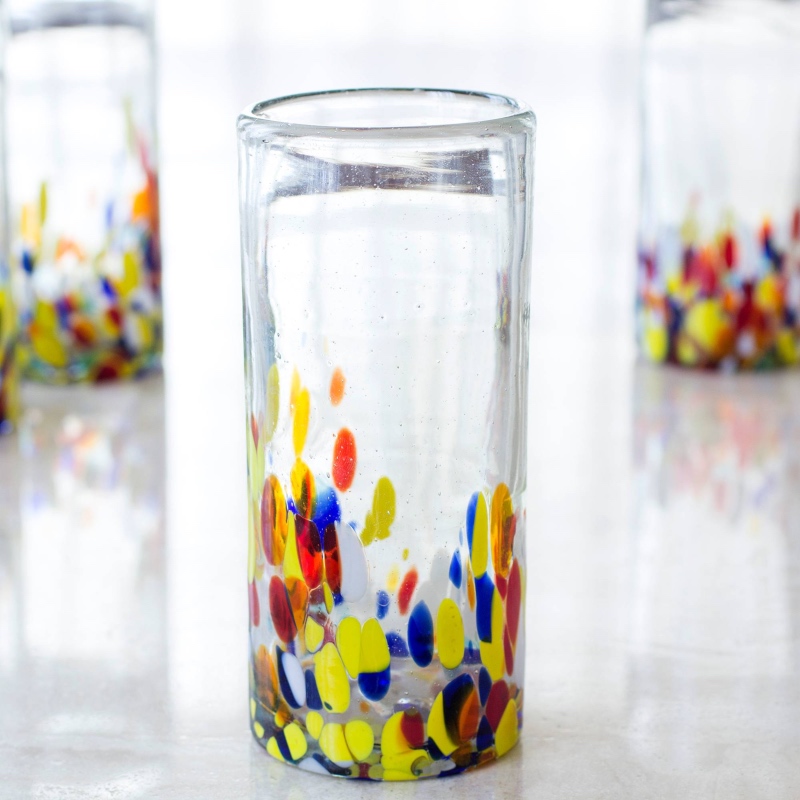 Gutiérrez and Canteras also make a rock glass, also called a low-ball or old-fashioned, which is a short tumbler with a solid base. Lowballs are typically used for drinks containing muddled ingredients, but they're also perfectly poised for a simple, neat pour. To create these whirling cobalt glasses, the artisans simultaneously shape the molten glass while expertly weaving swirls of white throughout the cobalt blue.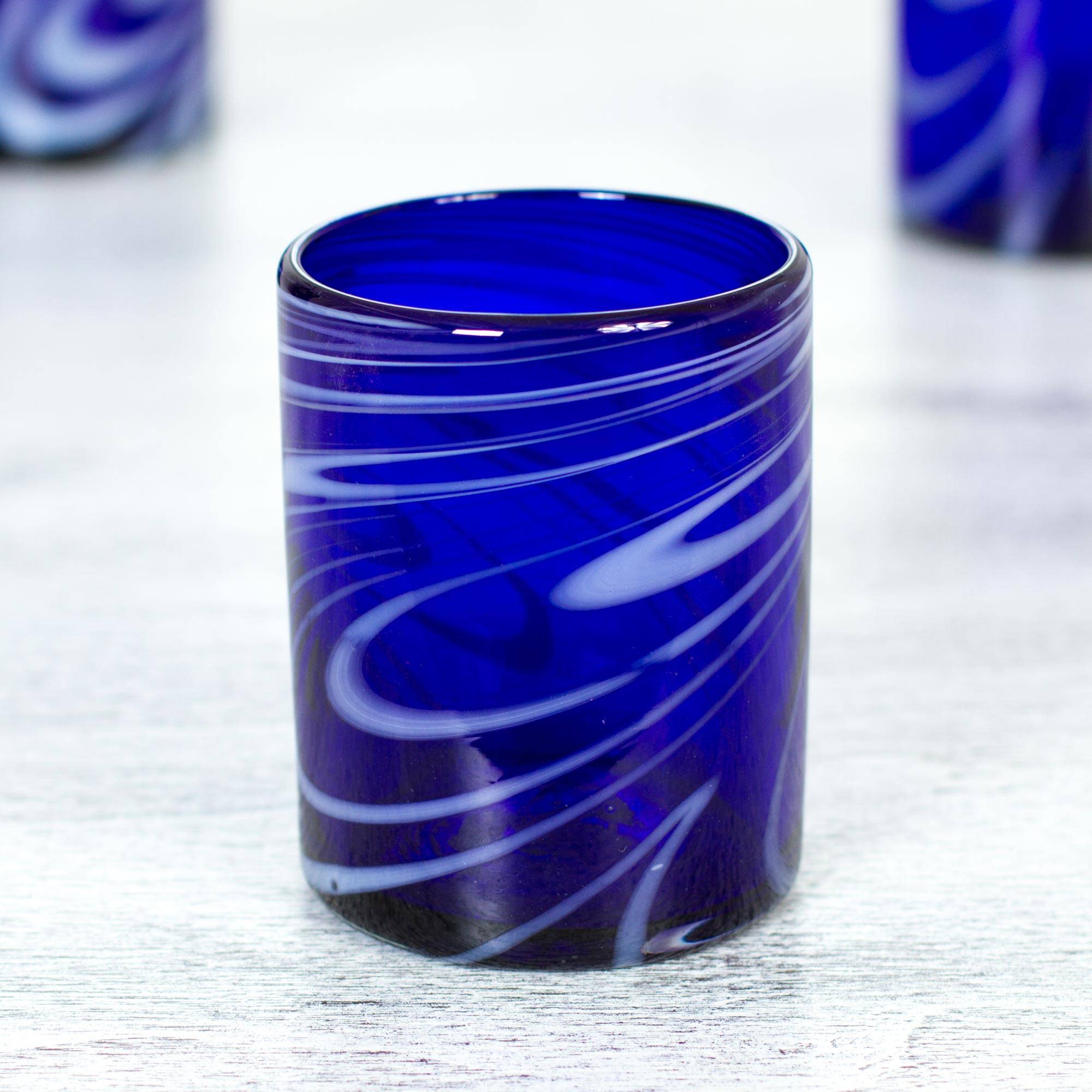 For wine, it's recommended to invest in eight to 12 basic wineglasses, either a single shape that is appropriate for both red and white or separate sets of glasses for each.  Javier and Efren designed these vibrant wine goblets featuring a lovely red rim. Each of their creations is made from lead-free, un-tempered and recycled glass, and masterfully blown into one of a kind art pieces.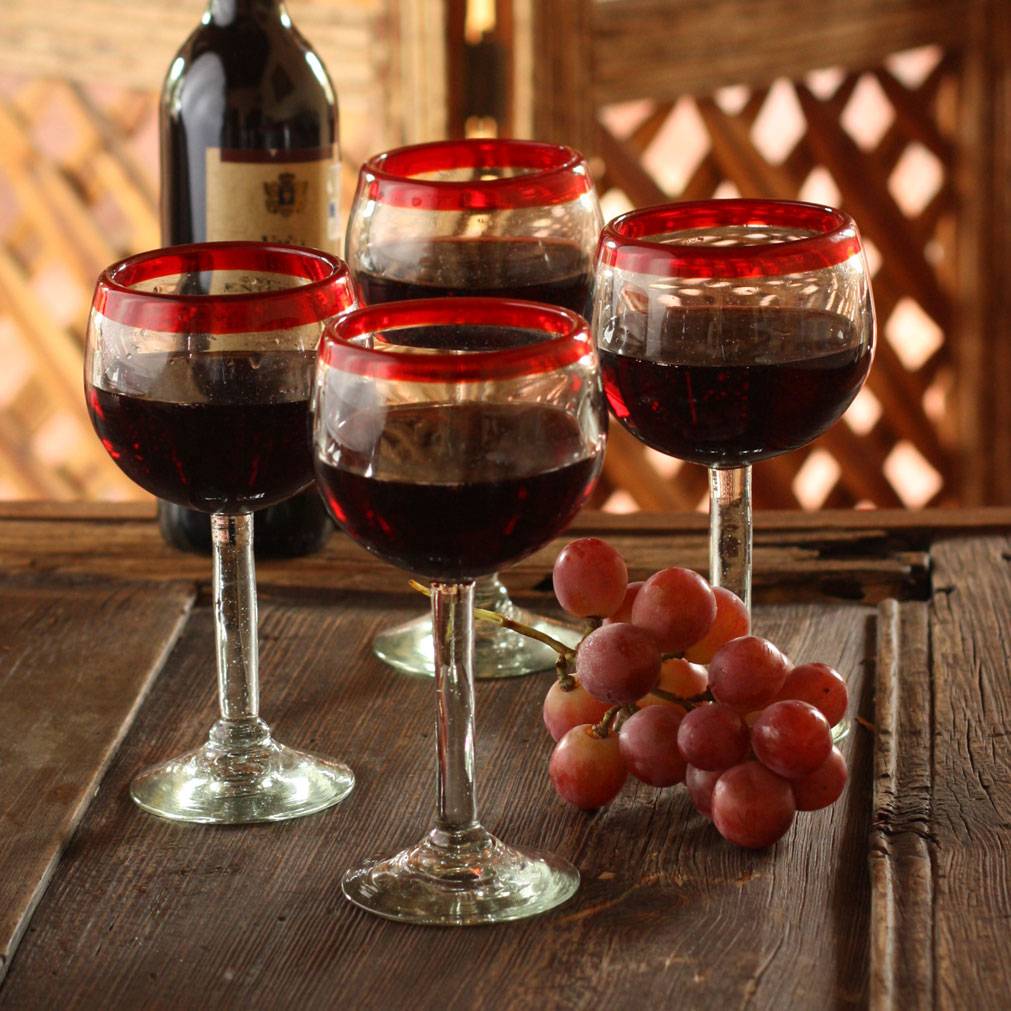 COASTERS
Coasters are small yet significant items that are both functional and decorative.  They show that you care about your home, help to preserve your furniture and often add color and a subtle touch of artistry to your surroundings. These hand-painted wood elephant coasters from India are created by artisan, Madhur Khandelwal. Born and raised in Jaipur, he inherited his artistic abilities from his parents and could often be found honing his craft from 4:00 a.m. until dark. 
If you're looking to add in a natural element, check out this set of four agate coasters handcrafted in Brazil.  While they are they stunning to look at, they also induce a calming vibe as this particular crystal is thought to bring harmony to all physical, spiritual and emotional aspects of being.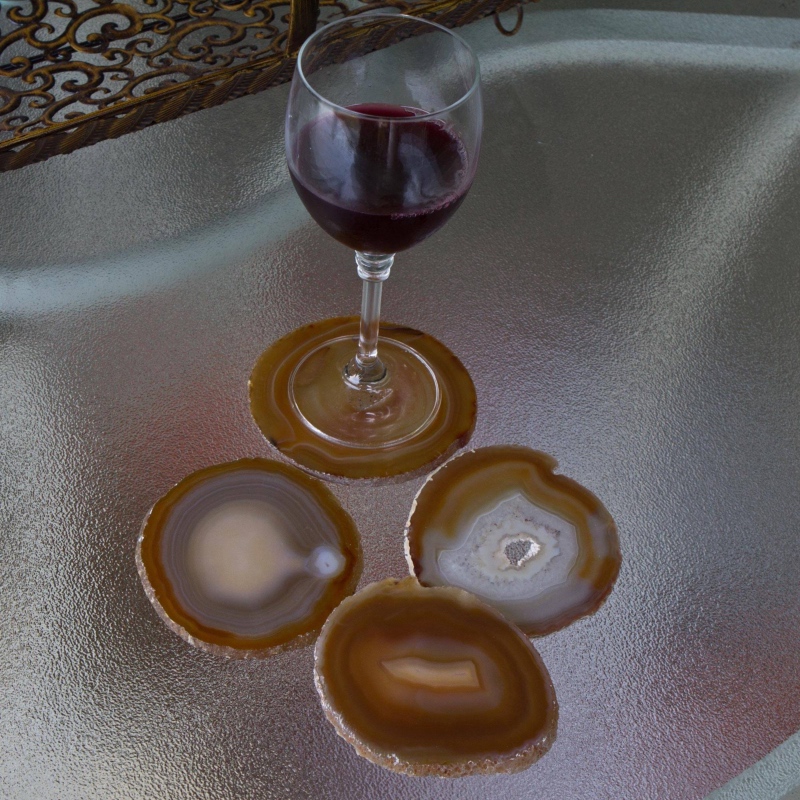 Creating a bar is the perfect way to elevate happy hour at home.  Not only do you generate a more memorable experience for yourself and your guests, but with each sip, you have the knowledge that you are supporting a master artisan. Now that's something we can all drink to. Cheers!
Rate this post:
[Total:

0

Average:

0

]