After recently undergoing a home renovation project that turned our 800sq ft master bedroom into two separate rooms, things are finally winding down and totally coming together. The dust and debris has vanished and what remains is a brand new fourth bedroom and our remodeled master, complete with an entire new wall to decorate.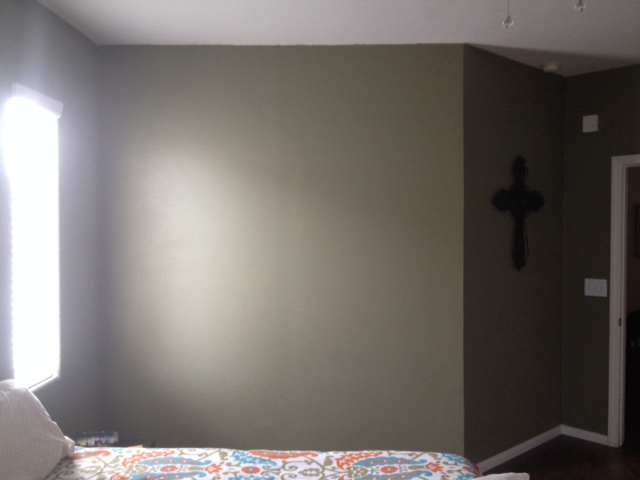 I knew for months that I wanted to get rid of the numerous greens and browns that previously resided throughout our master bedroom and bring in some pops of color, but deciding on how to best accomplish this was no easy task. Thankfully there was a stunning array of wall decor available on the NOVICA website for my husband and I to browse through, but despite having similar tastes in art, making an actual decision was far from easy.
Since we both have a deep love for art and decor from Mexico, and artisans from this region tend to use a lot of bright colors, we knew this would be a wonderful section to peruse. Although we had a few pieces bookmarked, once we laid eyes on Psychedelic Sun, a handcrafted work of art made of steel, we both agreed this was the piece that absolutely belonged in our home.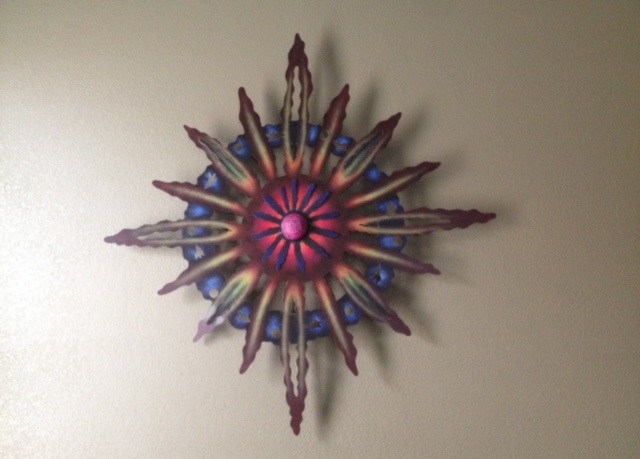 As with every order that I place through NOVICA, our steel wall art arrived neatly and carefully packaged and included a handwritten gift message card, which my children absolutely love looking at each time a new item arrives. When my husband and I unwrapped our selected piece we were nothing short of awestruck. Although not too heavy, the Psychedelic Sun is obviously made of high quality steel and crafted to stand the test of time. The photos on the website definitely do not do the colors justice and we just loved the vivid shades featured throughout the piece. It was easy to hang and looks absolutely perfect as the centerpiece of our new bedroom wall.

I soon learned that artisan Alejandro de Esesarte actually uses steel sheets to craft his artwork and then hammers them into low relief, which blew my mind. What an amazing talent! Not to mention every work of art is then painted by hand in colors inspired by Huichol bead work to create stunning masterpieces. I certainly look forward to exploring more of Alejandro de Esesarte's work and am thinking of purchasing his Shy Mermaid piece for my oldest daughter's beach themed bedroom.
Thanks to our new breathtaking piece of steel wall art our bedroom has become a brighter, happier, more lively place to be!