When it comes to home décor, there are some simple tricks for pairing area rugs with decorative wall art to create beautiful, efficient and visually pleasing spaces. Doing so can also lend itself to protecting heavily trafficked areas in your home without anyone EVER knowing that was your intention. I'll share with you how I came to that conclusion thanks to several NOVICA area-rugs placed strategically throughout my own home. I hope you'll be able to try it out in your own space, as well.
One of my favorite pieces is the Guatemalan hand-woven wool rug entitled 'Maya Bluebird.' With bright and distinct colors this is so much more than 'just' an area rug.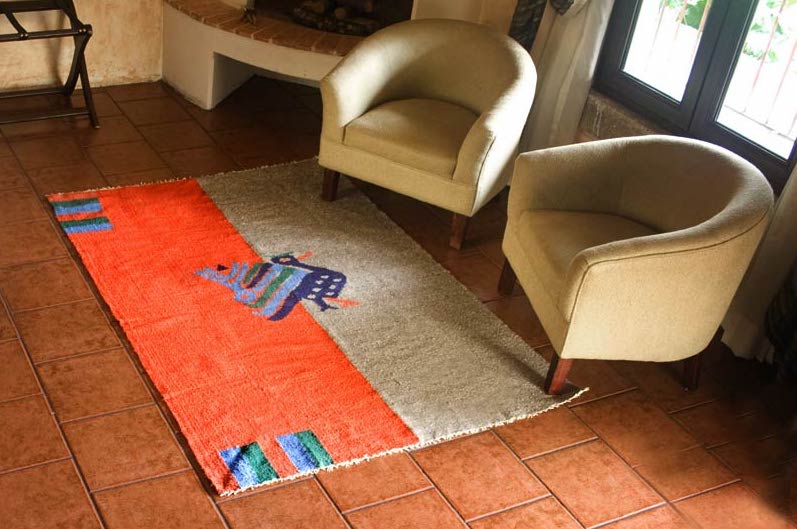 When this piece from NOVICA artisans of the Momosteco Weavers cooperative item first joined my household, it occupied the front entrance. As one of the first sights upon entering my home, it was a wonderful and warm greeting for myself and visitors. In an effort to continually re-fresh and re-arrange, 'Maya Bluebird' now occupies a side hallway. It serves a dual purpose. Not only does it help to keep the tile floor warm, but because it is so durable, I'm not afraid to step on it. That means it also helps keep outdoor foot-debris from reaching neighboring white carpet. How perfect is that? Now, consider expanding the décor in a similar place in your home by adding this copper and bronze sculpture piece to the wall above the rug.
The pair quickly turns any hallway into a brief journey to Guatemala and Peru. Who knew you could experience exotic travel simply by walking from room to room?
Now, take that same concept and let's head to the Orient. Whether you are looking to spruce up a dining room, sitting room or office, you can add an air of elegance to your décor by choosing this classic 'Celosia' oriental rug. The hand-spun wool run offers a stunning design of intricate flowers which create a tapestry that seems to have a life all its own.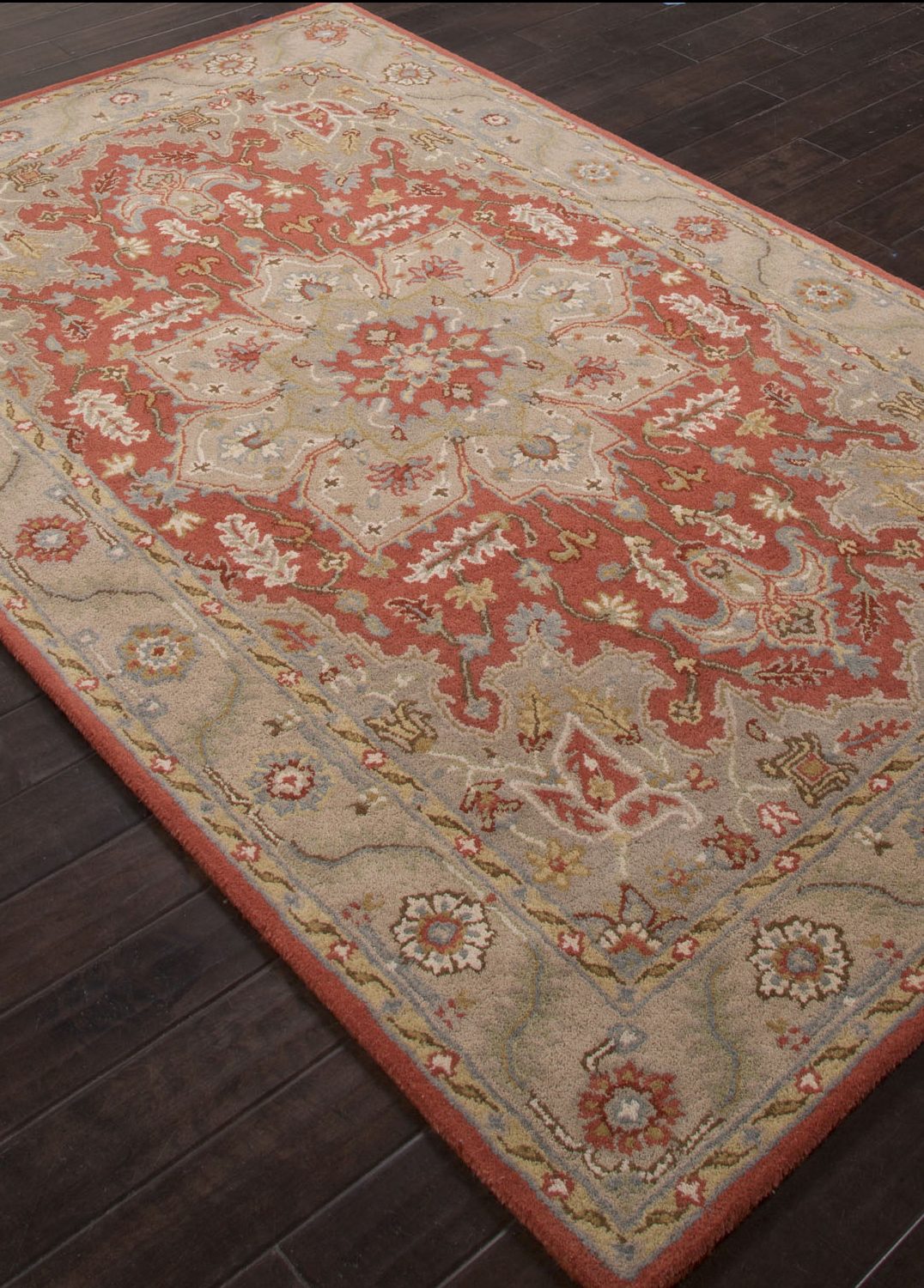 It is a somewhat opulent choice but go ahead and indulge. Remember, a man or woman's home is their castle and you can rest assured your choice is directly helping artisans from the JRF Collective throughout India build economic success.  It's a win-win!
Pair the Celosia with this simple yet mesmerizing steel spiral wall art aptly titled 'Evolution.'
Signifying the passing of time, you just might feel as if time is standing still each time you walk into this area. This room may inspire you to relax and say, "Ohmmmmm" each time you enter.
Keep in mind that when it comes to rugs, the floor isn't your only option for placement. One of my favorite décor choices is using the rug as wall art. Choose a favorite curtain rod – one that is capable of holding a bit of weight. Decide which room you wish to enhance and set to work. The Peruvian hand-loomed wool rug, 'Sunrise,' works perfectly for this.
Simply fold the rug over the rod and hang. Voilà! You have a unique tapestry on view. This trick is great for covering things like indoor fuse boxes, (which are often in plain view in apartments,) minor damage to a wall, or discoloration from paints, etc.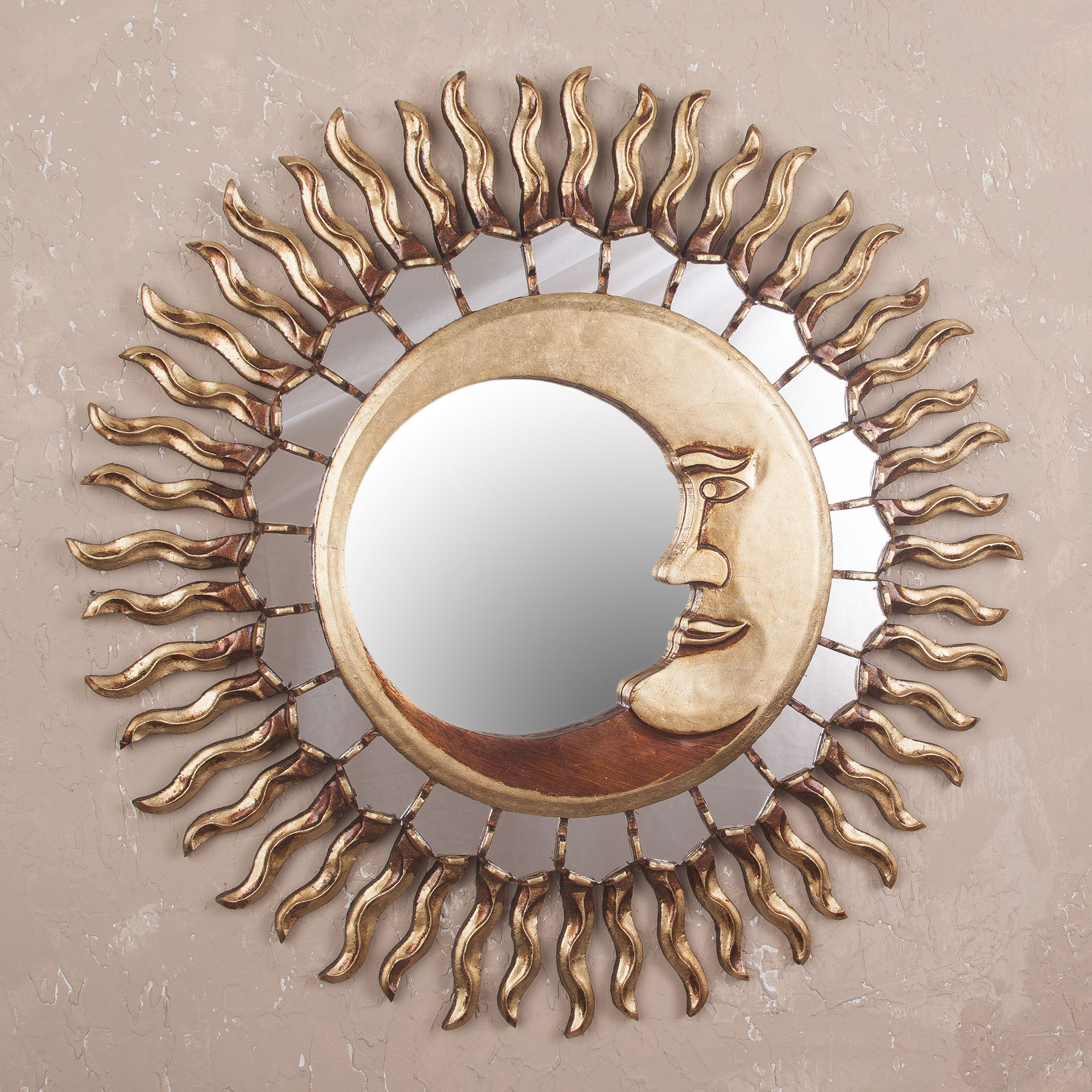 In keeping with the theme, you can pair the rug with this playful mirrored frame, 'Cuzco Eclipse.' Placing them side-by-side what better way to brighten a room, bring the Andean mountains to your home – AND – double-check how fabulous you look before heading out to face the day?
When it comes to rugs, don't just think floor and don't just think floor covering. Be creative and let your imagination flow. You'll be surprised at how many great uses and pairings you'll create when you let NOVICA guide you!
Rate this post:
[Total:

0

Average:

0

]