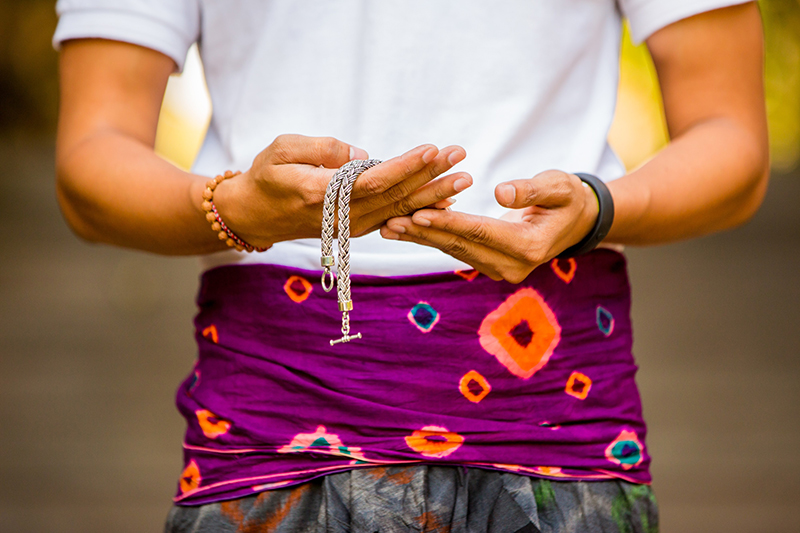 Most people would never want to live in an area where all their neighbors have the same job as they do. But the inhabitants of Celuk, a village tucked away in the south of Bali in the Indonesian archipelago, are not most people.
For the silversmiths of Celuk, metalworking and jewelry craftsmanship have been a way of life for generations. For over a century the village has been renowned worldwide for the high quality of its silver and gold pieces, which feature intricate designs and meticulous attention to detail.
Silversmithing is so prevalent in Celuk that many homes also function as workshops and galleries, displaying an array of the family's best work in glass cases in front. And with so many talented silversmiths practicing their craft in Celuk, friendly competition over the creation of new designs is a given.
According to local legend, silversmithing techniques were introduced to Celuk by the gods themselves. Traditional tools such as hammers, foot-pumped bellows, and scissors are still used, and everything is made carefully by hand. Children who are interested in their family's craft start their metalworking education early in life by watching their parents and relatives at work, starting to make their own simple designs often by the time they are teenagers and eventually becoming masters in their own right.
The result of all this pursuit of excellence? Many Celuk silversmiths are self-described perfectionists — and proud of it! In a village that lives, eats, and breathes this craft, the delight taken in creating world-class silver treasures is palpable.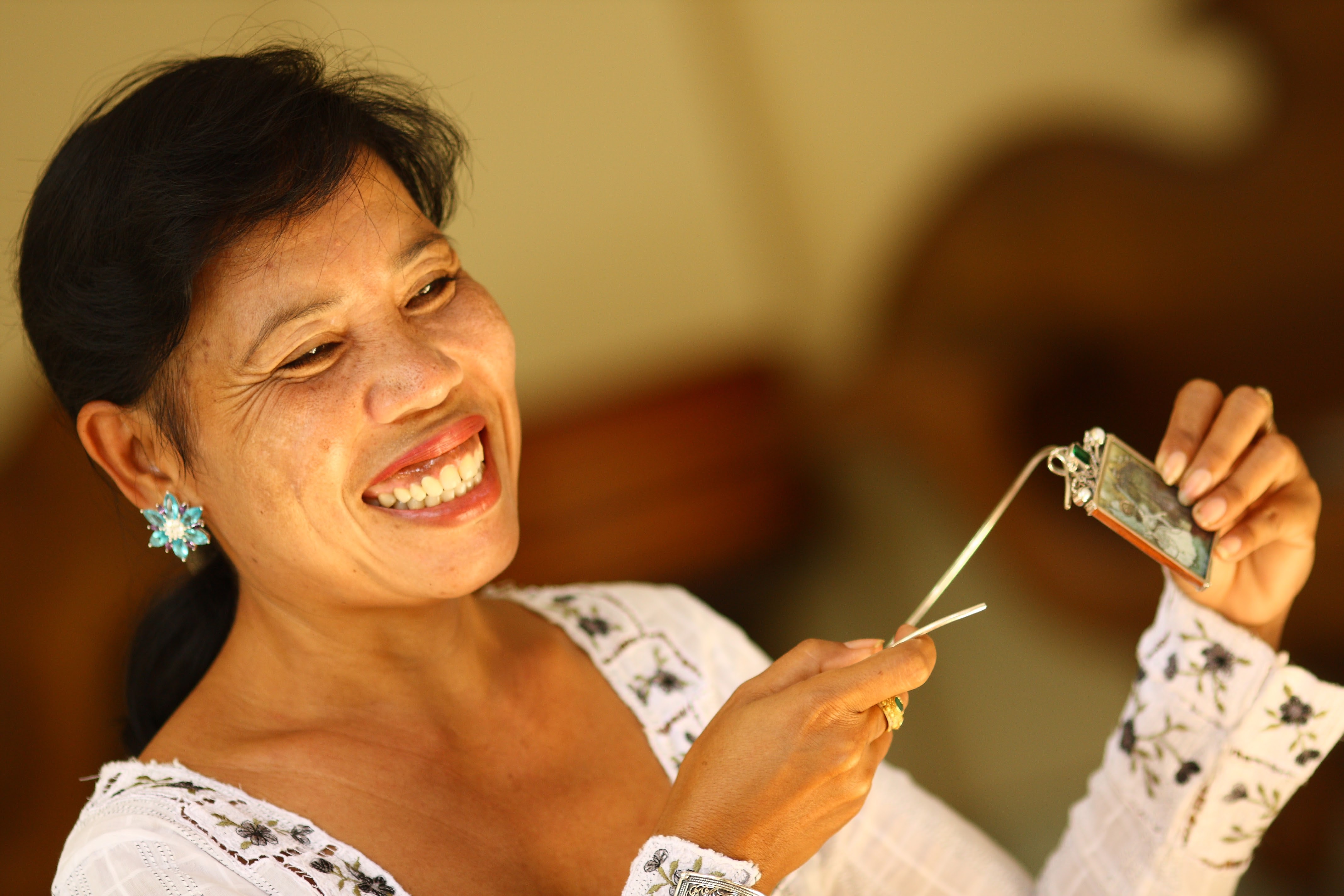 But while the artisans of Celuk have much to share with the world, life is not always easy. Bombings in Bali in 2002 and 2005 and the resulting loss of tourism forced many craftsmen on the island to close down their workshops and adopt new careers. Business has slowly improved, but many Celuk artisans are in need of modern economic opportunities and access to the international market.
With access to jewelry lovers worldwide through NOVICA, Celuk's artisans have become eager to share not only their unique designs, but also their stories, their techniques, and their sources of inspiration. We hope you enjoy reading a little bit about their artistic legacies below!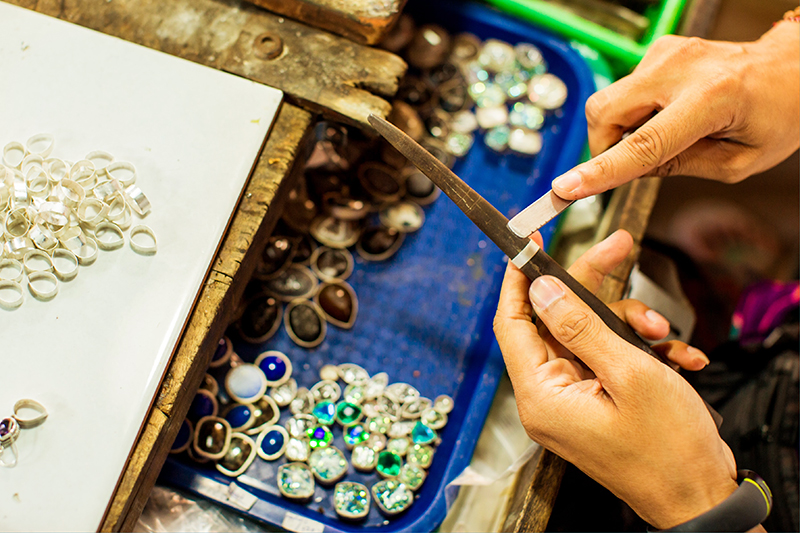 GRANULATION
Granulation is perhaps the most distinctive technique of Balinese silver — and with good reason, given its difficulty. To create this ornamentation, the silversmith makes a fine wire of silver and then clips off tiny pieces. The pieces are then melted into tiny spheres and added painstakingly to a piece, often in highly ornate designs. The artisan must work quickly and carefully with the molten silver to ensure consistency of shape and size.
Creativity in using this technique is often sparked by observing the stunning natural beauty of Bali, such as the graceful curl of fern tendrils rising from the jungle floor. Yuniati, a Celuk silversmith and the creator of the bracelet below, notes that her "designs are inspired by the shape of plants and animals, and most especially, by Balinese art and culture."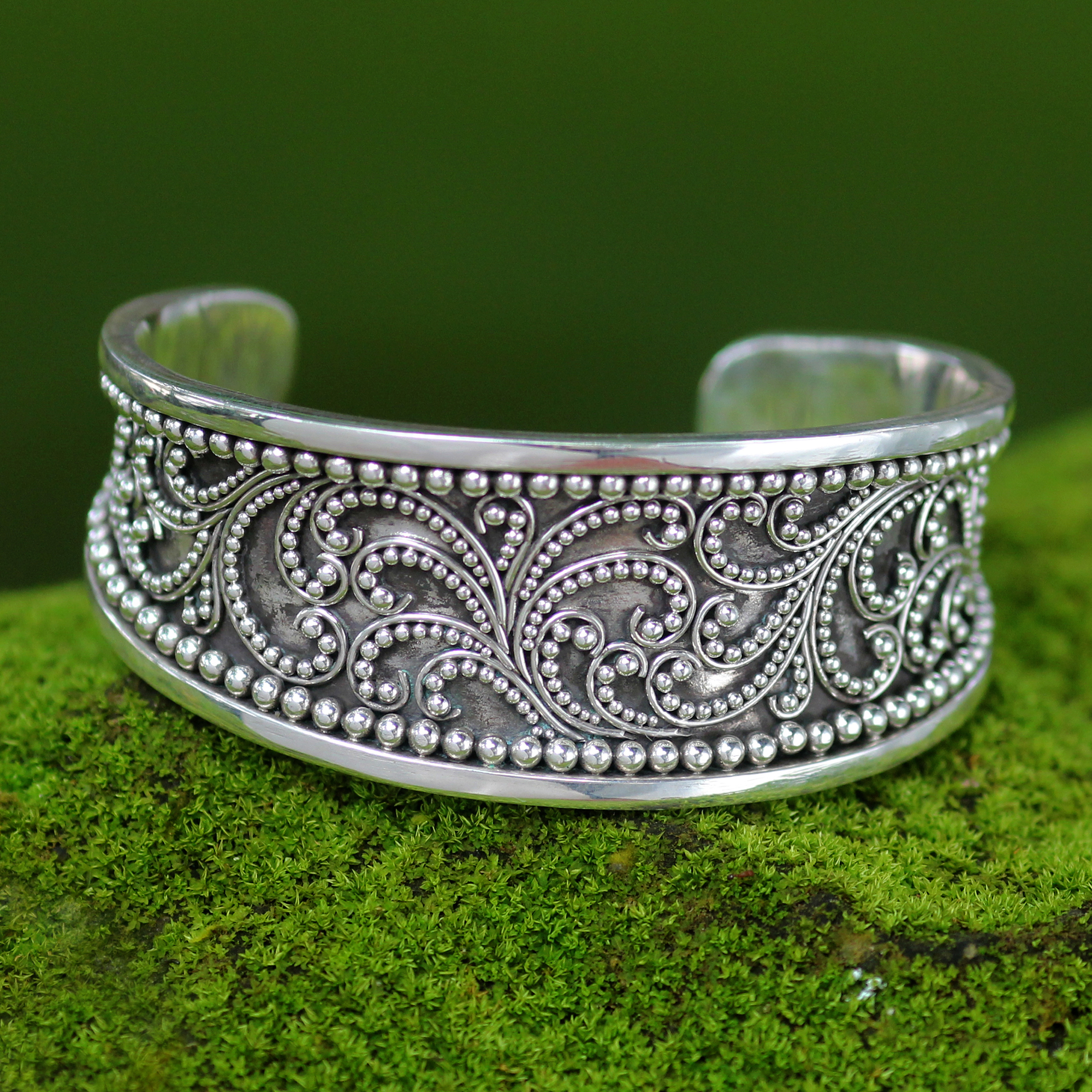 NAGA CHAIN
The Naga Chain, otherwise known as a Snake Weave, or as Tulang Naga in Bali, is a complex chain-making technique that results in a smooth, scale-like weave. Its inspiration comes from the mystical Naga serpents of Hindu and Buddhist mythology, which are believed to be intelligent and possess magical powers. It is said that Nagas can use these powers to transform into humans and walk unnoticed among men.
To create the chain, the silversmith must first create wire, pulling the silver through various-sized holes in an iron board until it is smooth and round. The wires are then tightly woven together to create the Naga chain shape, and a signature finish is achieved through a process of oxidation and polishing.
"I find endless inspiration in our great natural panorama and the living creatures that surround us in Bali — animals like frogs and swans, plant life such as trees and bamboo," says Celuk silversmith Kadek Hendra, creator of the Naga bracelet featured above. "The traditional art motifs of Bali are also a great inspiration as I blend them with modern design."
BASKET WEAVE
Yet another distinctive technique used in Celuk is the basket weave, in which strands of silver are woven together in crisscrossing patterns to create bold and richly textured jewelry pieces. It's easy to see where this style gets its inspiration — offerings of rice and flowers in baskets woven of pandan leaves are a common sight in temples all over the island. Balinese Hindus create these offerings, which are works of art in their own right, as a show of gratitude.
"God gave us a lot of things that are already amazing to make into nice jewelry," says Celuk silversmith Komang Wijayana, creator of the basket motif silver bracelet below.
LIVING A LIFE OF SILVER AND GOLD
It's widely known that the artists of Bali are among the most gifted in the world, and the silversmiths of Celuk have much to contribute to this legacy — while still preserving their unique and traditional way of life.
"Finally, I found the bright way. Just like other Balinese people, I hope that our culture and tradition will live on through us. Ours is a simple way of life where we wake up in the morning and have time to play, to talk to our neighbor, perform ceremonies in the traditional way by helping each other. To be a master in this craft, I try to never give up and believe I am an artist, so whatever I make is a piece of art with great value." — Kadek Hendra
Rate this post:
[Total:

1

Average:

5

]