A couple years ago I fell in love with the products that NOVICA has to offer. Little did I know that I had purchased my soon to be favorite piece of jewelry. The bracelet that arrived is one that I still wear daily. It's turned out to be my most loved piece of jewelry.
The one thing that I found so unique was the packaging that NOVICA products arrive in. There's something to be said about an artist that writes a personalized note about their designs. It shows a sense of pride that is often not showcased in our crazy, busy world that we live in.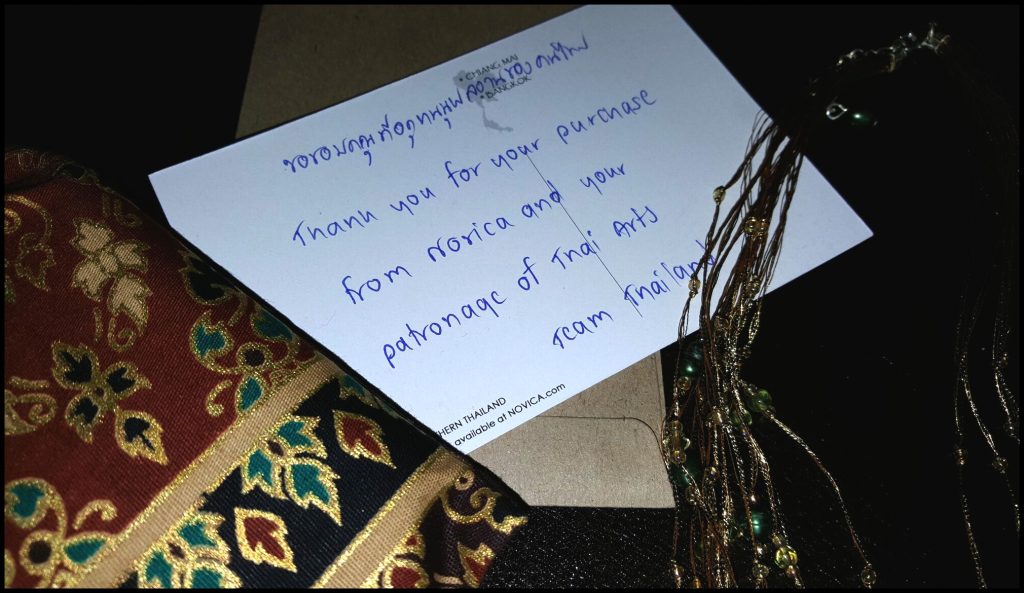 I ordered this beautiful Pearl and peridot torsade necklace, 'River of Green'. I receive this gorgeous pearl necklace wrapped beautifully in a pouch, with a handwritten note. The packaging made me smile!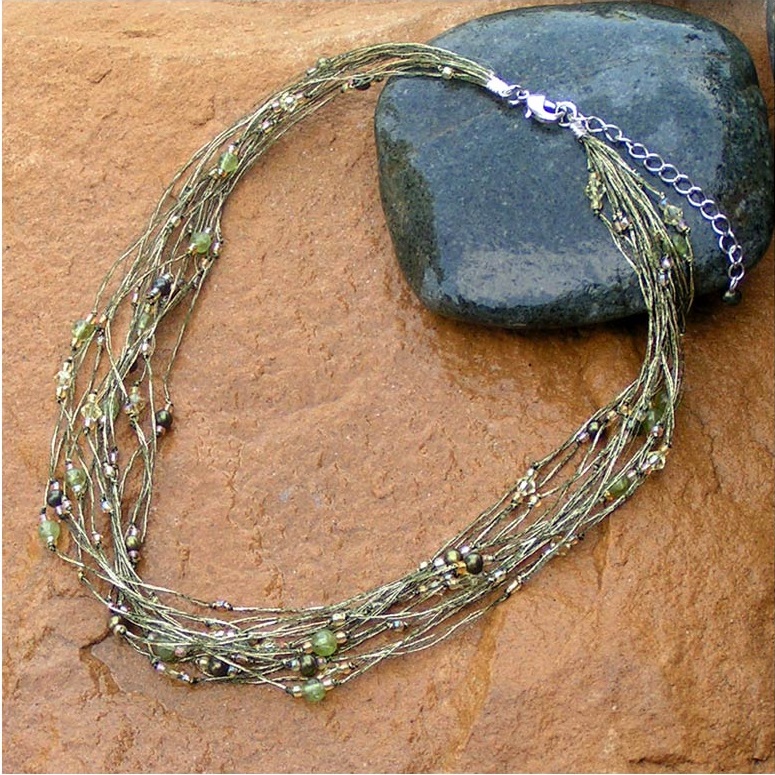 The lime green hues of peridot and the radiance of cultured pearls are showcased on flowing strands of olive silk. This is what I would call a choker style necklace and it's a nice asset to add to my necklace collection. It sits beautifully around my neck, not too tight, just right. It is also set with sparkling crystals,  as Anusara's pearl necklace is lavish yet lighthearted enough to wear everywhere. Some measurements to keep in mind. This necklace is 19″ long and 0.6″ wide. It's also very lightweight at only 0.35 ounces. It's not a necklace that will weigh heavily around your neck.
Anusara is the artist and you can learn more about her here. Her designs intrigue me and I honestly have fallen in love with her creations. The pride and love of her artwork shines through in the beautiful pieces that she offers on NOVICA.
The next time you want to treat yourself to something special or are looking for a unique gift, check out NOVICA. They not only have stunning necklaces, they also have earrings, housewarming gifts, and even tableware. I love that their featured artists care about our environment and are wanting to make a positive difference in the world.
So, what are you waiting for? Time to find your new "favorite" from NOVICA.