March is just around the corner which means it is time to decide how to put fashion first when celebrating Saint Patrick's Day. Each year on March 17th, green becomes the color of the day as individuals of varying backgrounds and locations celebrate a historical figure in Irish history; Saint Patrick. At NOVICA, our global artisans are ready with all kinds of beautiful designs to help you get in the spirit and tap into some of the 'luck of the Irish!'
So, who was Saint Patrick? During the 4th century AD, he was the patron saint of Ireland. There is a great deal of lore and mythology surrounding Saint Patrick, most notably that he was credited with casting away all the snakes from Ireland. Natural Scientist says that story is rather a metaphor for Saint Patrick's converting the pagan Irish to Christianity. (Researchers say snakes never existed in Ireland.) But for the sake of honoring mythology, you can have a bit of fun choosing items to mark the holiday.
Start your St. Patrick's Day with a hot cup of green tea, served in this celadon-glazed, handcrafted mug from Thailand. It just might be the one time you actively invite a serpent into your home and like the experience!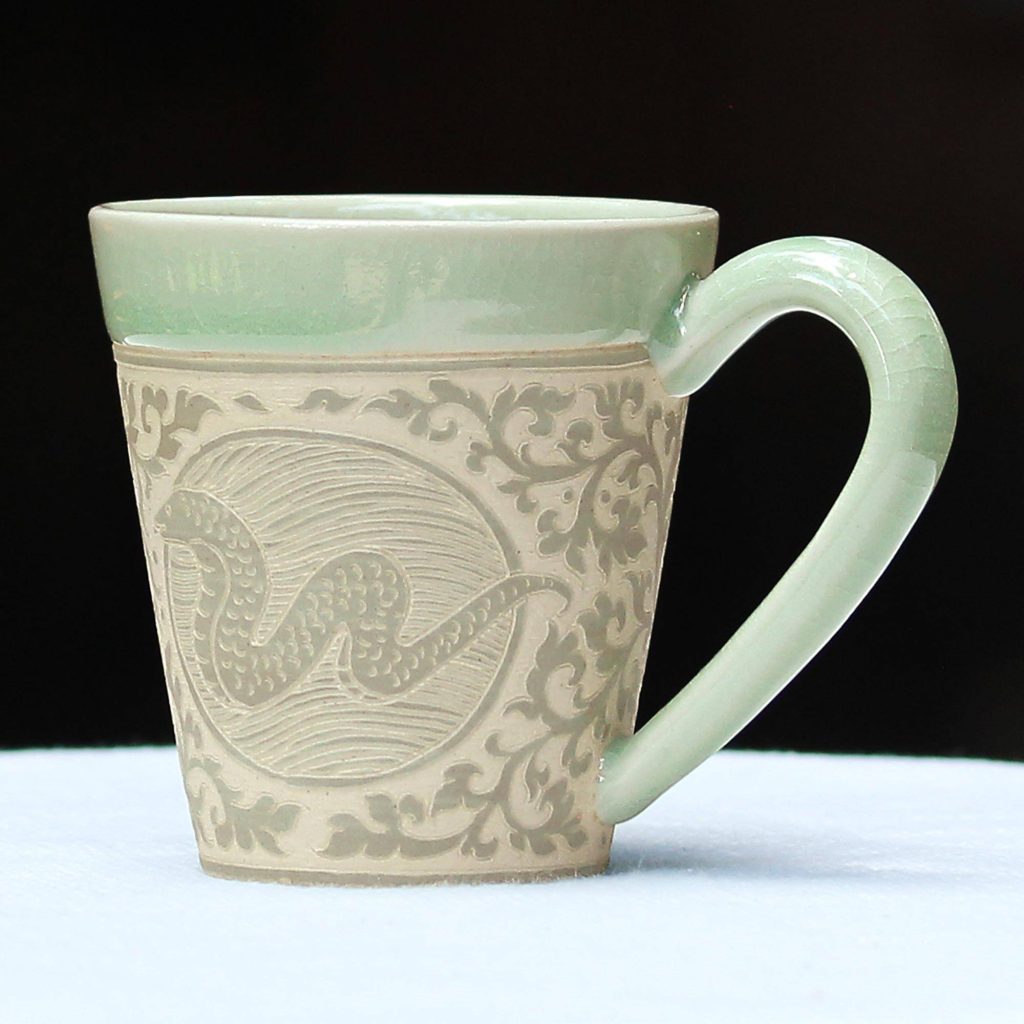 For the well-dressed man in your life, the holiday can be an opportunity to show off a stunning pair of cufflinks. These 23k gold-plated cufflinks feature an intricate floral design of gold over green glass. Designed by Indian artist Bhavesh, this is a 'must-have' accessory to honor Saint Patrick.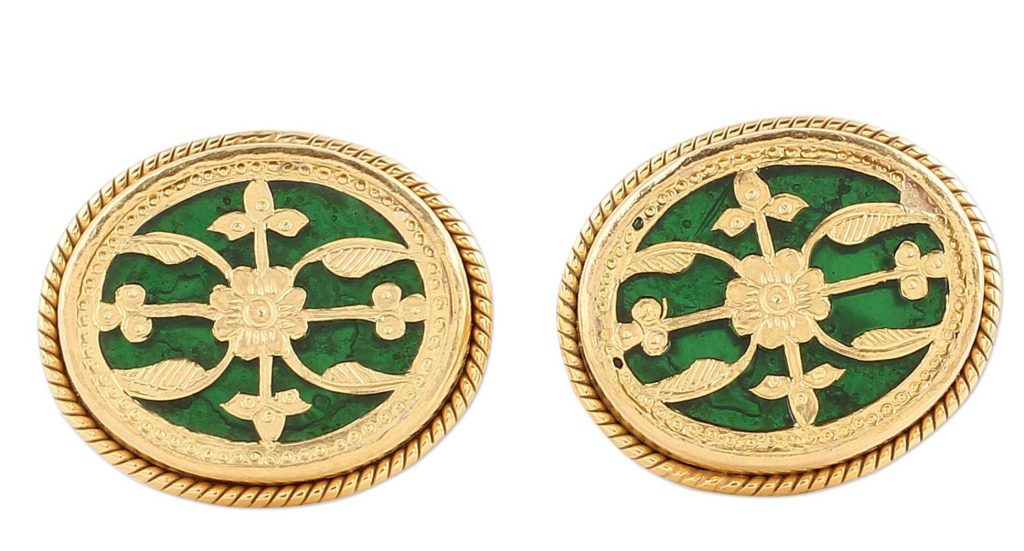 We all know that for those NOT wearing green on St. Patrick's Day, you are subject to getting pinched! Prevent that from happening in three easy steps. Put on this charming pair of 'Green Palace Memories' earrings designed from sterling silver and green onyx.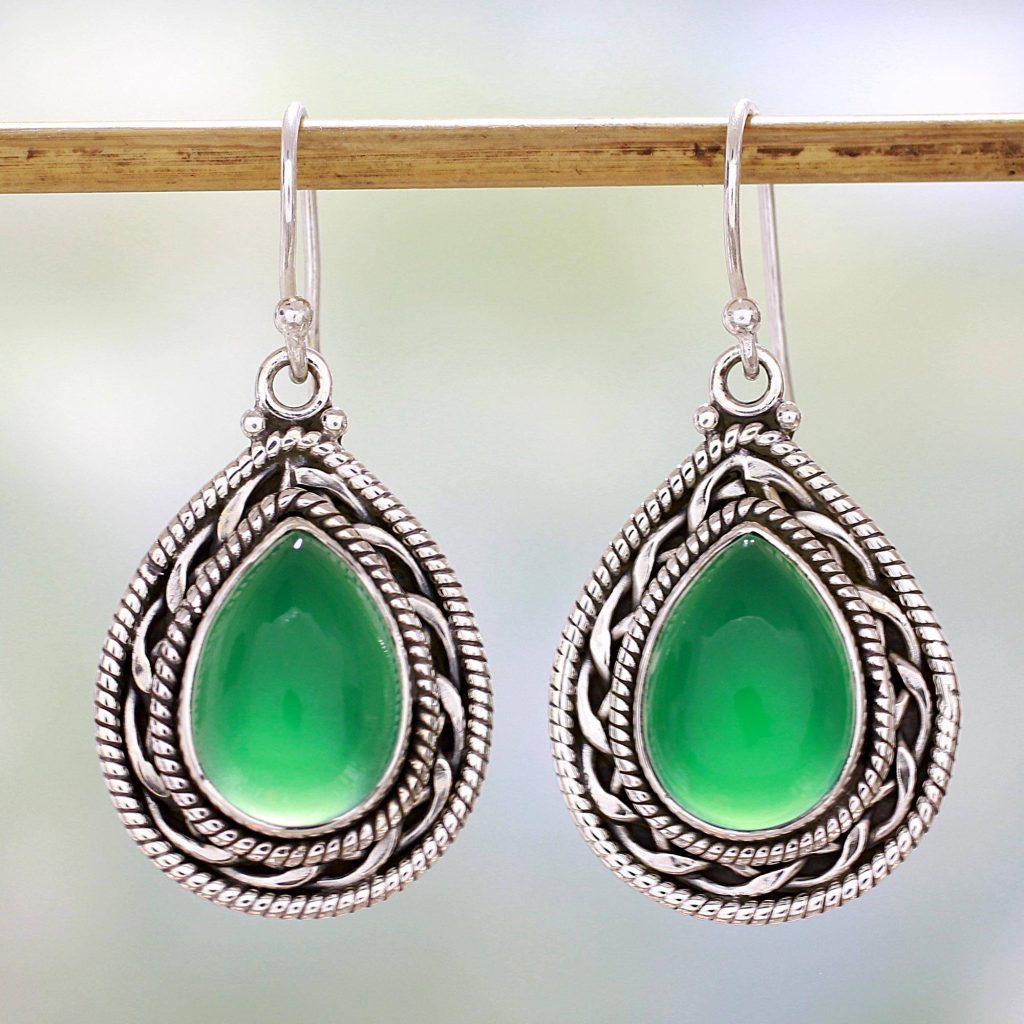 Add a necklace of similar materials but a slightly different design, like this 'Visions of Green' pendant to form a nice duo of jewelry created in India.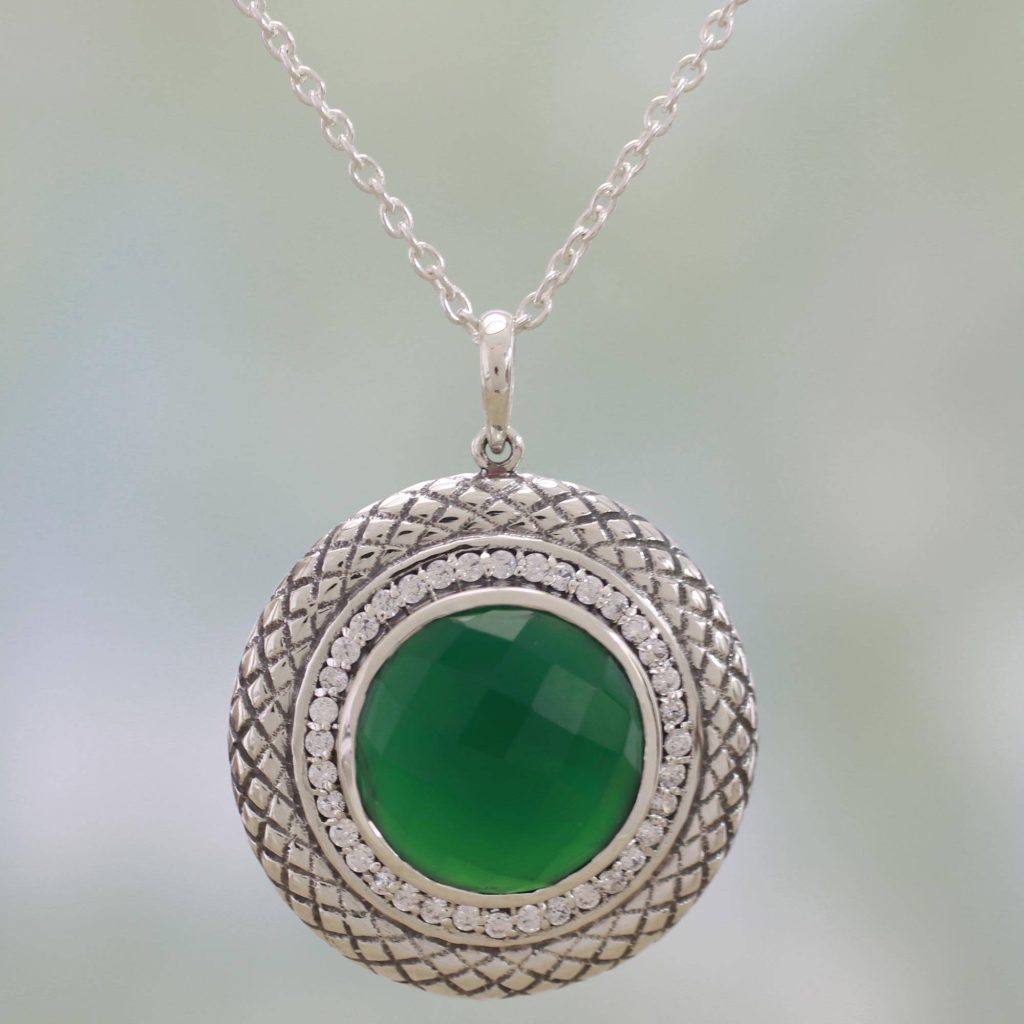 Then, cap off your outfit with a bold statement ring. This wrap-around piece is designed by Karen Hill Tribe silversmiths of Thailand. Artist Achara creates delicate beauty by once again using the serpent with this Dark Snake Path ring. Your ensemble looks great and wards off any chance of being pinched.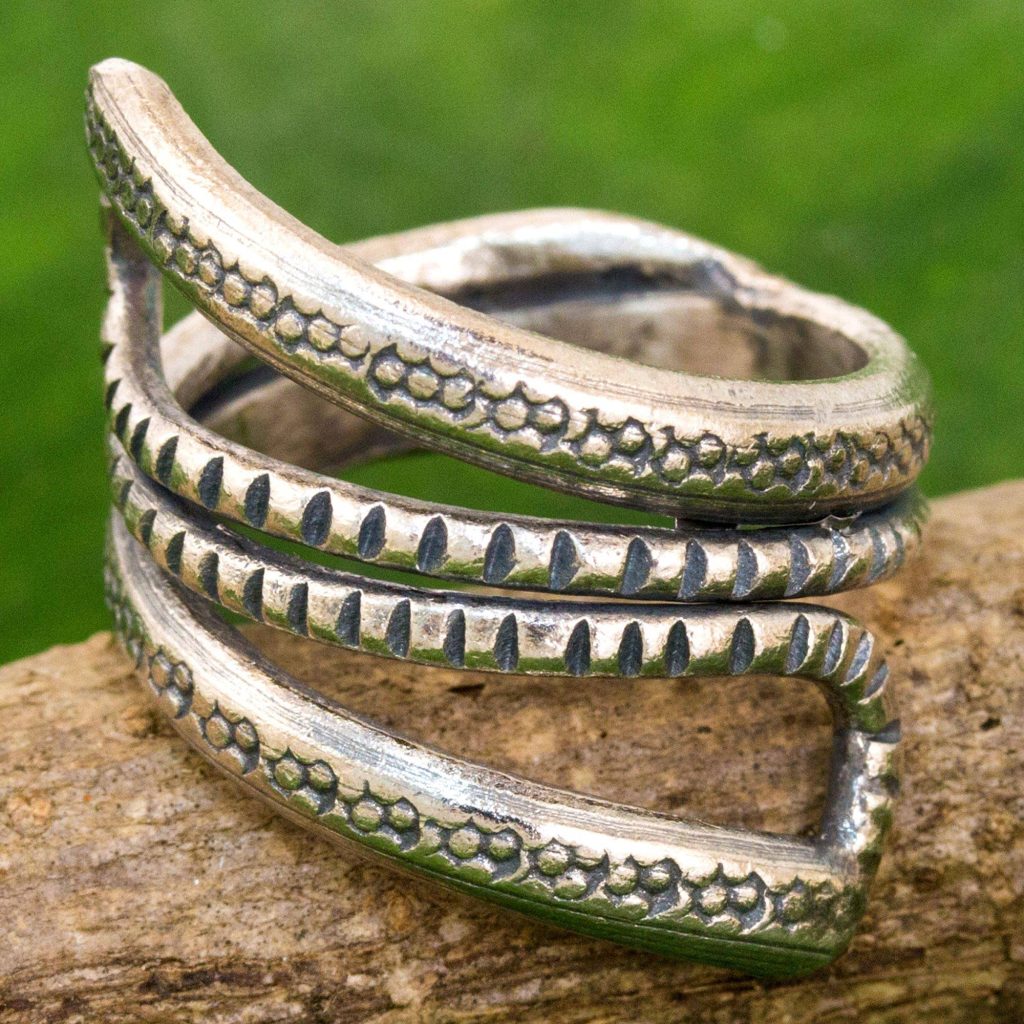 Of course, if your taste for marking the St. Patrick's Day tradition falls in the category of celebrating with a few friends and hosting a party, just add a bit more green to the mix and you're all set. Start with this sleek and elegant Murano-style blown glass vase, aptly called 'Jade and Amber Power.'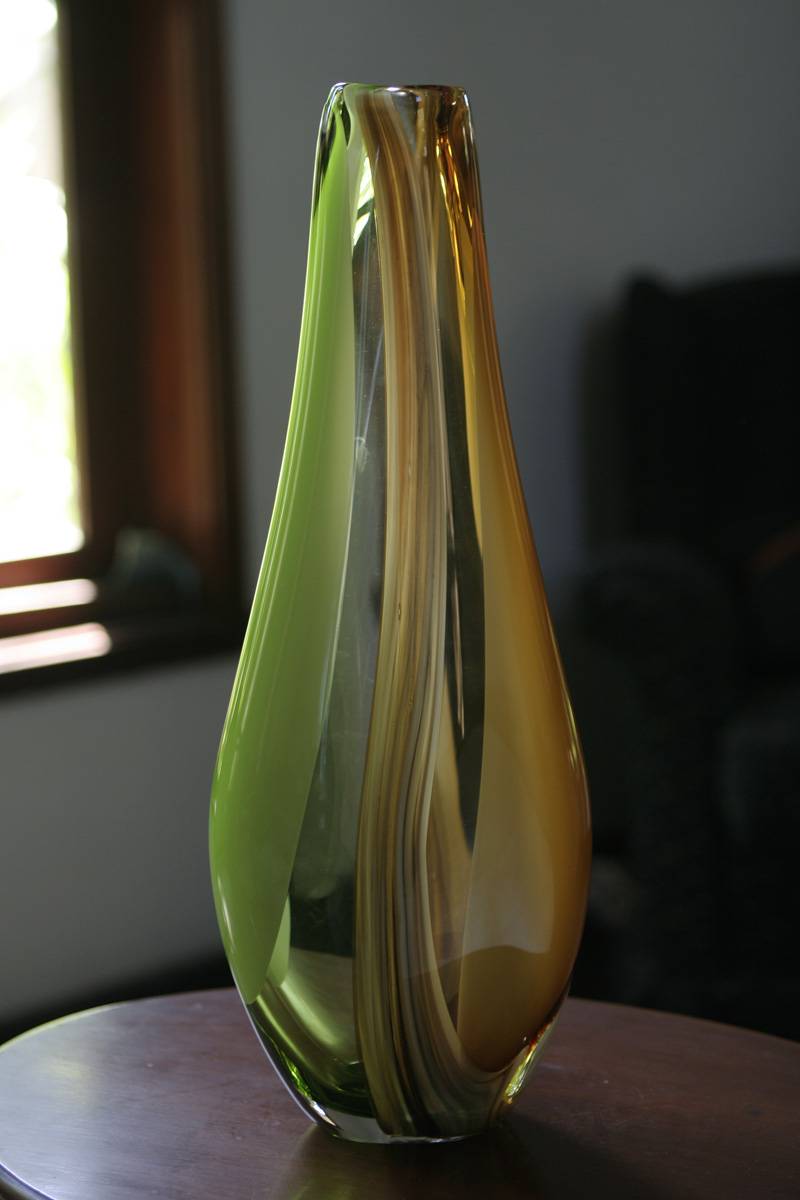 Use this collectible work of art for flowers, greenery, or simply to show off and look… well… green! Set your table with a dazzling display of cotton 'Majestic Green' placements adorned with spirals of metallic trim to show your festive spirit.
Add to the table setting with this lively set of hand-blown 'Multicolor Specks' pilsner beer glasses, and you are set for a true St. Patty's Day celebration!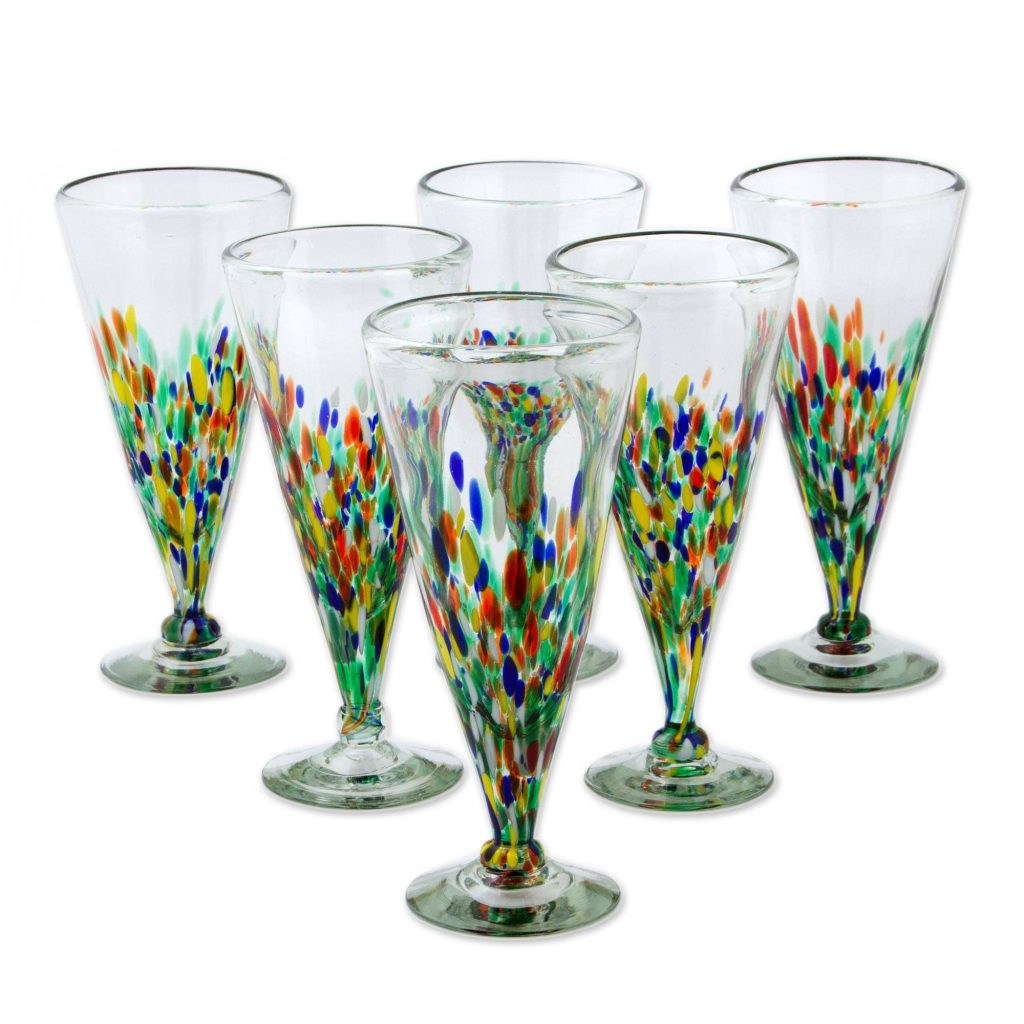 Of course, it will be up to you whether to drop some green dye into the beer for the full effect.
Naturally, it's not St. Patrick's Day without four-leaf clovers! Wear this brushed sterling silver pendant necklace and carry some luck with you wherever you go!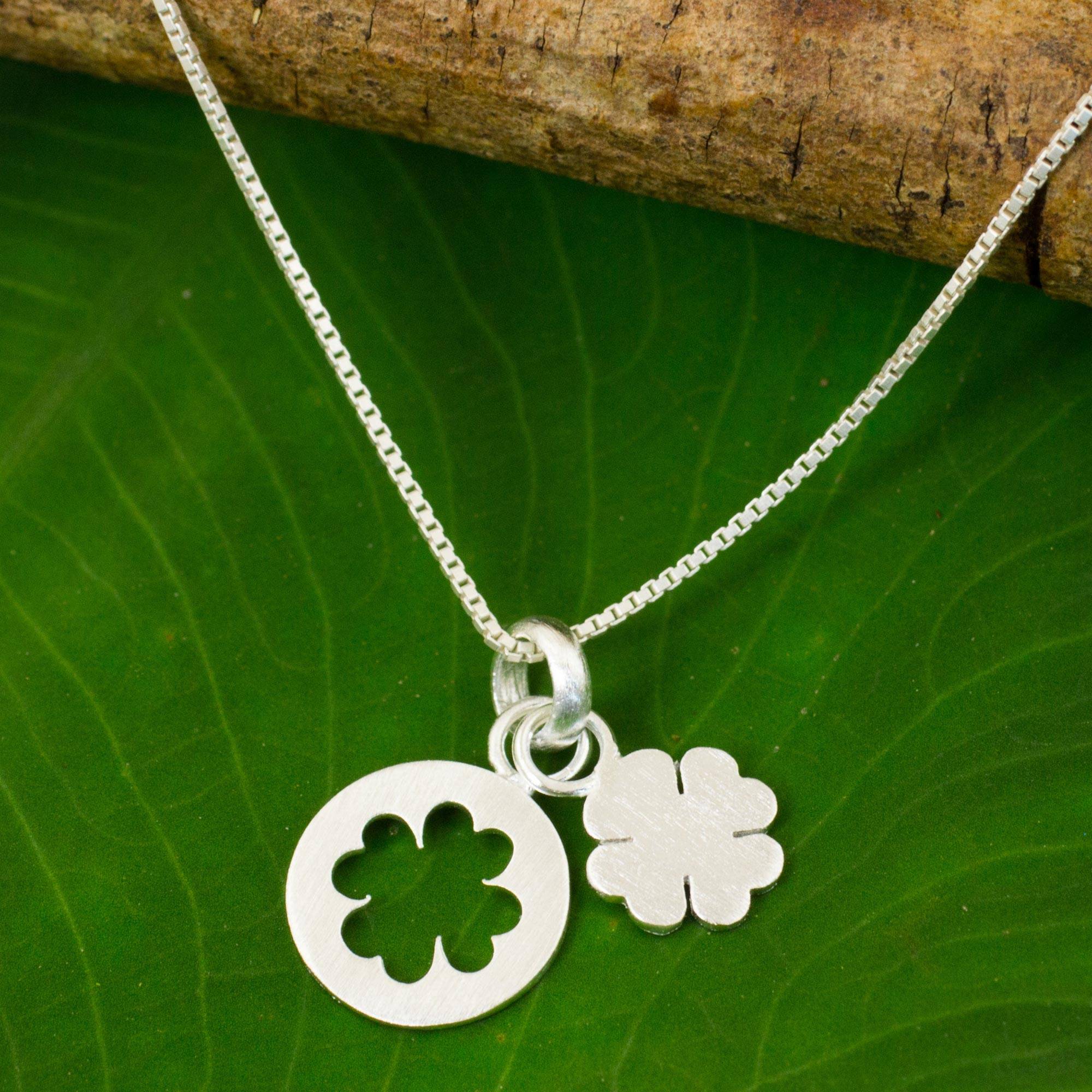 Happy St. Patrick's Day and may the 'luck of the Irish' be with you this day and beyond!