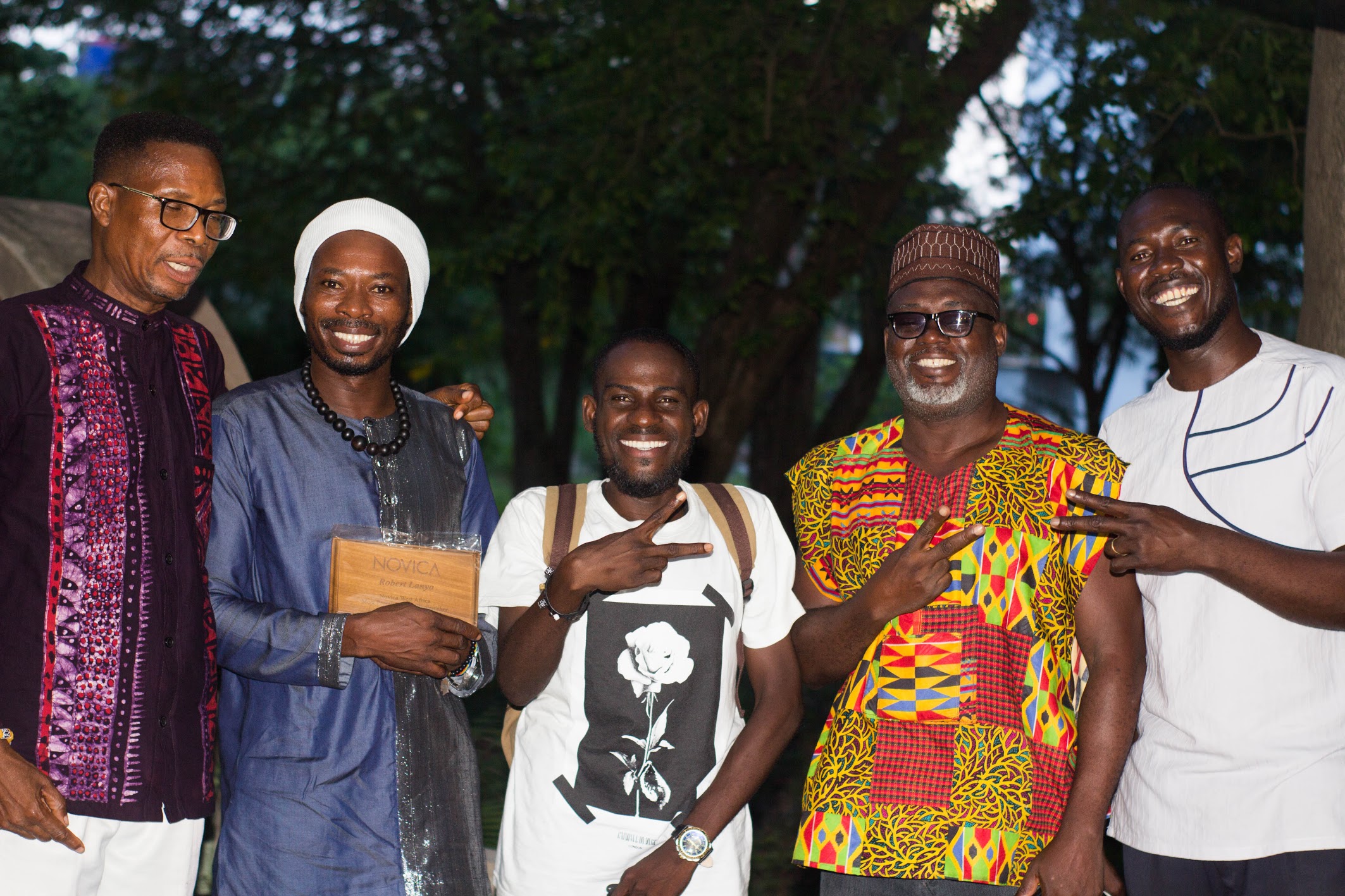 We marked the 20th anniversary of our honorable company, NOVICA with a glorious celebration!
We began the launching of the anniversary celebration for our artisans and all partners of NOVICA to let them know how long we have been spreading happiness. We invited our artisans and our courier service team members to participate in all kinds of crafts.
During the ceremony, we talked about the pioneers of NOVICA and background of the company. We awarded some of our bestselling artisans, as well as those who are moving up little by little and also our women artisans who are making an impact. Awards were also given to our longest-serving staff members.
We finalized the launch with the cutting of the cake to mark NOVICA's 20-year journey. It was wonderful! The following Saturday, at 6:00 am in the morning, the team and our families wore our colorful tee-shirts and went for a healthy walk climbing up the Aburi mountain in the eastern region of Ghana. The purpose was to work with a sound mind and in a healthy body. After the walk, we took time off to play games and had lots of fun socializing.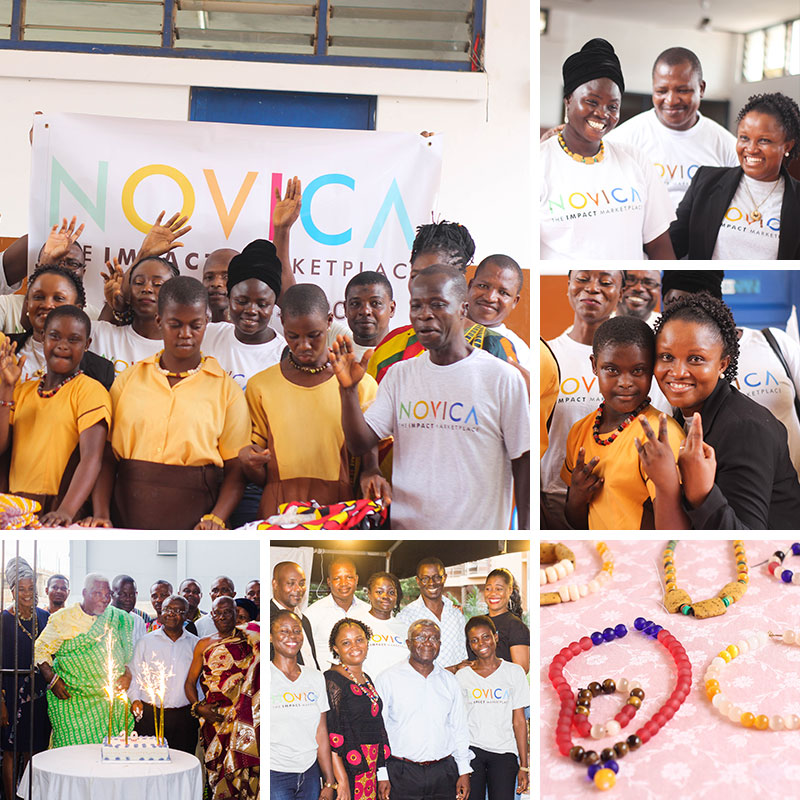 The pinnacle of the ceremony was held on the last day of May and was an exciting scene to behold. It was our Happiness Project!
We visited the Dzorwulu Special School for the intellectually disabled. The kids there have so much talent in the arts, especially in jewelry stringing and creating floor mats. The team donated some jewelry items and fabric to encourage and grow the talents of these children.
We selected some of our NOVICA jewelers who accompanied us to distribute the supplies and to help these kids come up with jewelry items. Amazingly, the children really displayed their talents by creating beautiful bead designs, as well as other items. We had a wonderful time with the children, who enjoyed the time as well. Happiness was indeed spread that day!
Seeing the passion with which the children strung the jewelry made us realize.." everyone and everything counts." In this world, all that matters is affecting and helping to uplift the lives of people.
We had a photography session with our artisans and the children of the Dzorwulu special school before our final departure.