Buying the perfect Mother's Day Gift is hard! What do you give Mom when she has it all? She already has the perfect kids, right? You can't really top that, but you could come close, and no, I don't mean give her the grandkids for the day. (Although, now that I think about it, that would be an amazing gift!) All kidding aside, Mom does deserve something to celebrate all she has done for you!
Fun Mother's Day Facts
Mother's Day is celebrated in 40+ countries, worldwide. Did you know that the celebration of Mother's Day actually started thousands of years ago as Mothering Sunday, which had nothing to do with moms! It was actually a celebration of Mother Church.  
Mother's Day in America was first celebrated in 1908 when Anna Jarvis held a memorial for her mother at St Andrew's Methodist Church. Ann's campaign to make "Mother's Day" a recognized holiday in the United States began in 1905.  However, it wasn't until 1914, when Woodrow Wilson signed a proclamation, that Mother's Day became a national holiday .  Thank you, Woodrow!
This year Mother's Day is May 8, 2016
What is the perfect gift for Mom? Grandma? Seriously, do not forget about the mother of your children! I have a few ideas, mostly items that I'm hinting about to my own children and husband, but hopefully, they will spark your gift-giving imagination.
Flowers are great if you are presenting them in a beautiful vase and not just a plastic grocery bag. I recommend this Brazilian Murano Inspired Glass Vase, 'Shooting Star.' I can picture this vase on my table with a bouquet of my favorite flowers. It would be absolutely breathtaking. This vase's unique shape and color will add elegance to even roadside flowers!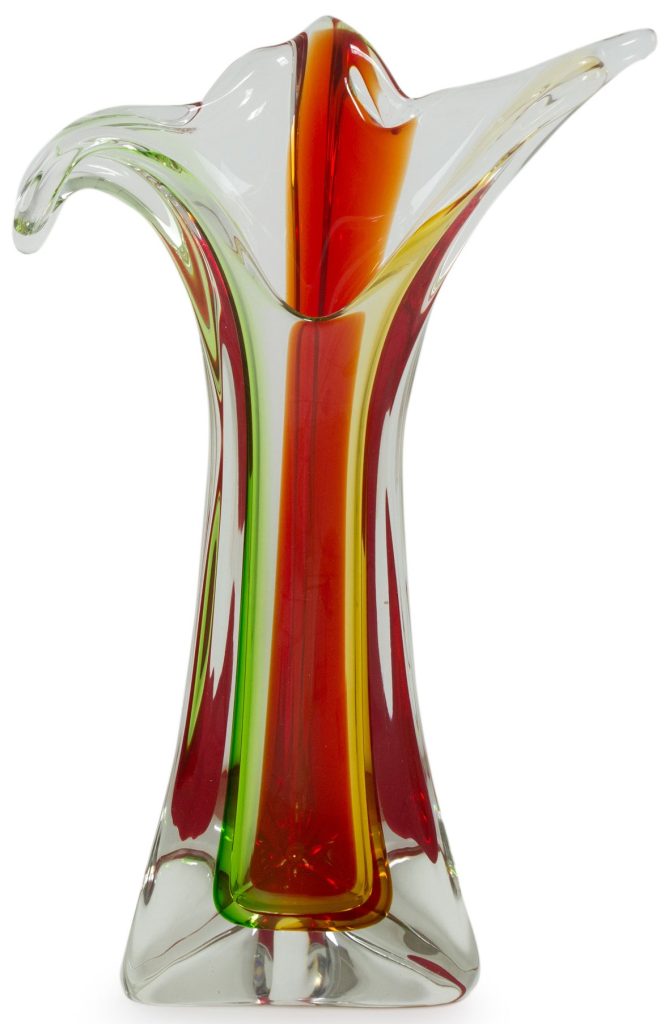 Coupons. I'm torn here. A coupon for breakfast in bed, a clean house, and full control of the remote is only acceptable if you are giving me this stool for propping my feet! How adorable is this Fair Trade Embellished' Rajasthan Illusions' Foot Stool Ottoman from India? I am giddy over the design! It's eclectic just like ME! The vibrant colors and iron studs of this upholstered ottoman with mango wood legs just makes me smile.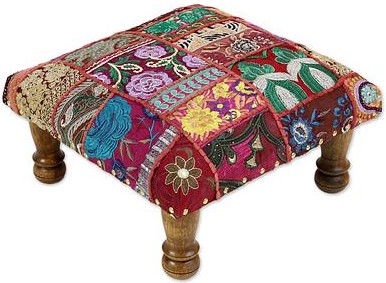 Candy. I'm not a fan of candy because you know Mom, she'll feel guilty and she will share. That's like buying her a scroll saw. Just don't. Speaking of scroll saws; if this is Mom's very first Mother's Day I have the perfect idea!  You won't find a more endearing sentiment than the handcrafted, romantic Wood Sculpture, 'Endless Love.' Balancing her baby on her knees, a mother gazes enraptured at her child. He returns her loving look, chuckling with a sense of love and well-being. Wayan Rendah explores one of mankind's strongest bonds, celebrating the joy each finds in the other. I just couldn't have said it better myself.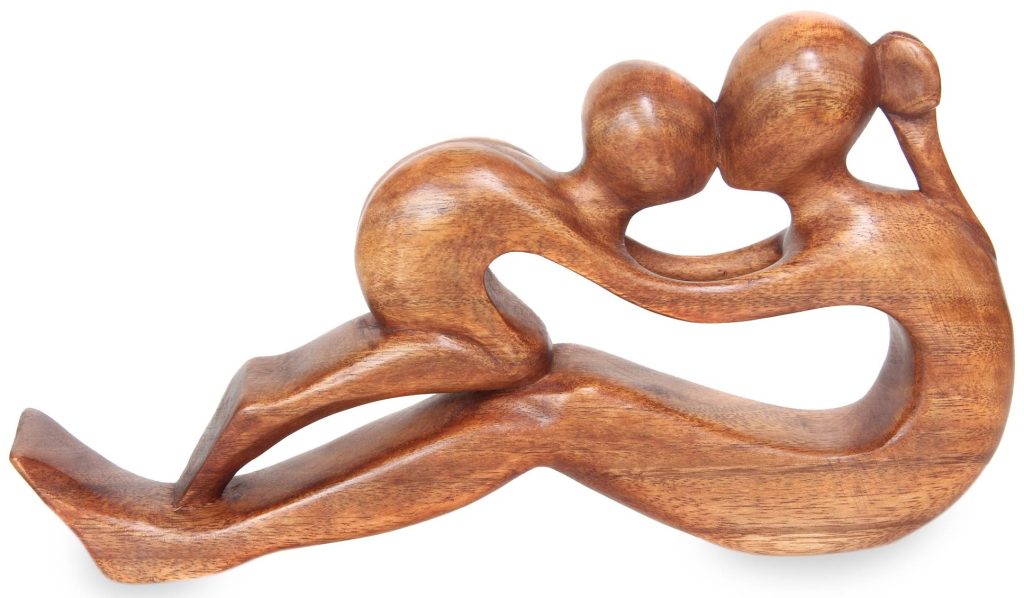 Jewelry. I am one Mom who will never ever say no to jewelry. The more unique, the better, and this Gold Plated Drusy Agate Stacking Rings set, called 'Samba Dazzle' is everything I want in jewelry. Bold, unique and so pretty!! (Note to my family. Size 7, please. Y'know, just sayin') The drusy agate is mined in Brazil and just sparkles! This trio of rings can be worn together or separately.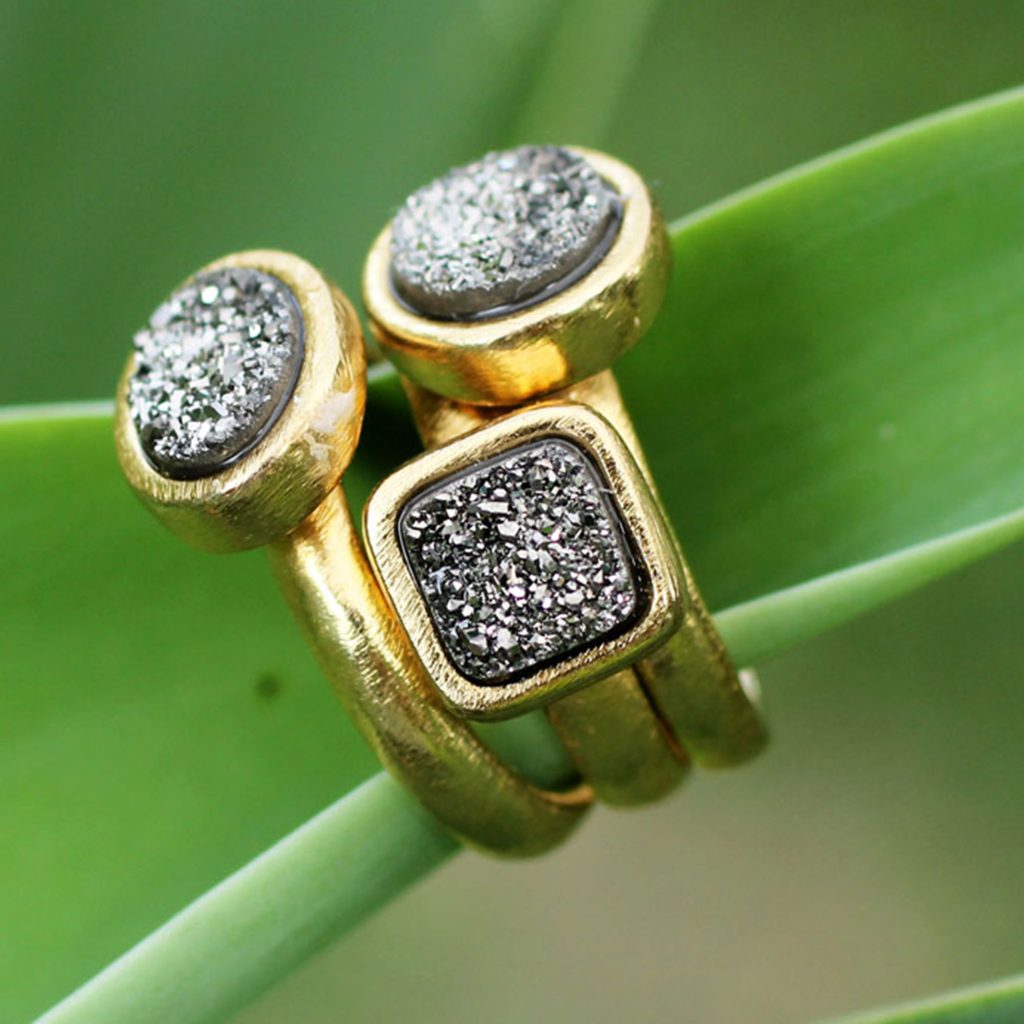 Have fun shopping for Mom, and it will be our little secret if a few items fall into the shopping cart just for you. YOU deserve it for all you do! So does Mom! I am confident that you will find that perfect and unique gift on Novica.
BTW, we do still want our handmade card and ugly unique handmade mug. Thank you.
Rate this post:
[Total:

0

Average:

0

]