"When you dream, dream big…" that was the saying on my mind as I listened to Abdul Aziz Mohamadu talking about his career and ambitions as an artisan. He oozed enthusiasm.
Born some thirty-seven years ago in the bowels of inner city Accra, Aziz was forced by a combination of circumstances to terminate formal education after Junior High School. He looked pensive as I prepared to ask him what he had wanted to do in continuation school. He didn't wait for my question.
"I knew what I was going to do long before I left school, I loved art. Painting was my passion.  I was drawing long before my parents enrolled me at school. I remember using pencils to try to draw carbon copies of pictures from various magazines. Later, I used to roam the cinema houses with color pencils trying to sketch the pictures of the actors and actresses displayed at the front walls of the cinema halls. In Accra in those days, there were the Roxy, Orion, Globe and Opera cinemas. I was a little boy then and my ambition was to study fine art and graphics in college."
How did you get here? I asked when he paused.
"It's been quite a journey. Terminating formal education in my early teens also meant earning a living. While in school, I had made friends with art students pursuing higher education as well as people who were already out of school and painting for a living, I watched them struggle for weeks, sometimes months before they could sell an art piece. I continued to paint mostly on request, but I was also thinking seriously of putting my talent to other uses."
"How," I interjected.
"In our part of the Accra city in those days, was a very popular carver by name Musah. I used to go and sit at his workshop observing the master craftsman and a bunch of trainees busily and enthusiastically carving, Musah's specialty was masks."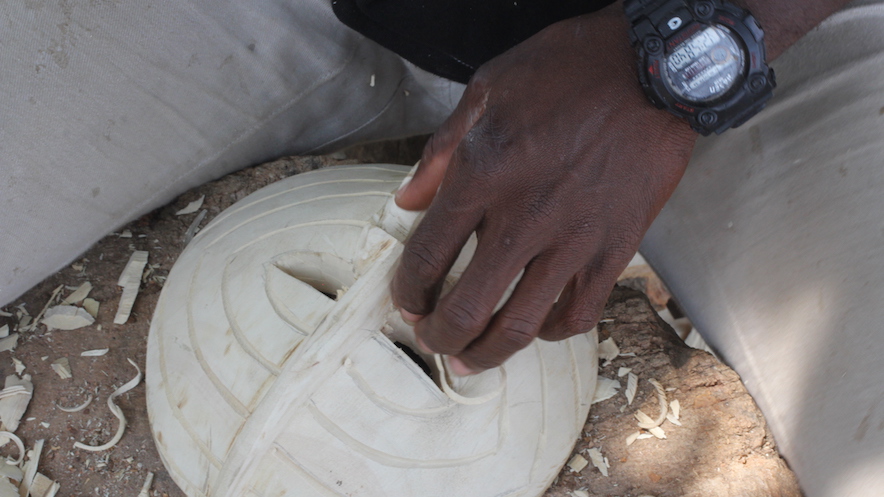 At this point, I had the opportunity to ask why he didn't join the trainees. He smiled and continued.
"One day I went to Musah's workshop, picked a piece of wood and carved a mask.  Musah was impressed and I formally joined the boys. I was able to bring a new dimension to Musah's trade. I started painting very attractive designs on the masks thus adding value to the pieces"
"Is Musah still in business? It would be interesting to meet him."
"No, Musah retired many years ago but a number of the artisans you find around here passed through his hand."
I asked Aziz when he graduated.
"Well, I wouldn't call it graduation but somewhere along the line, I got interested in ICT and started taking courses which later earned me a diploma as well as a lot of exposure. It was my brush with computers that led me to NOVICA."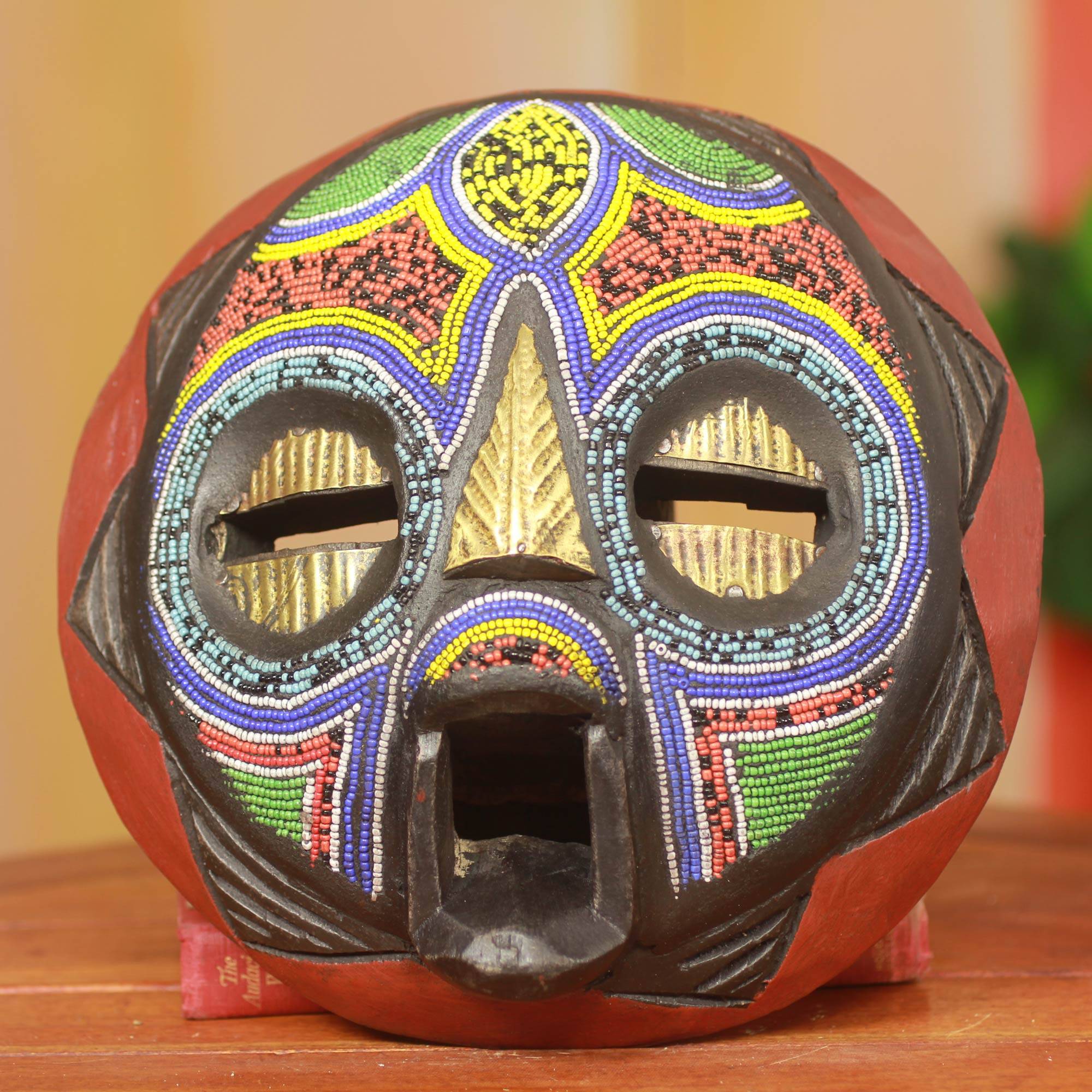 I was glad he brought up NOVICA, so I quickly asked him to tell me the full story. He laughed shortly and went on.
"We saw NOVICA on the net, my friends and I. We went to visit their office at Adabraka and got listed. This was about seven years ago, but by then, I had been carving and painting intermittently for about ten years and struggling very hard to make ends meet.
Did things change for you afterward? I quizzed.
"Not immediately. Like all listed artisans, I would send them samples from time to time and get a sale now and then. I was determined to get bulk orders, so I diversified my samples, and prayed for a breakthrough."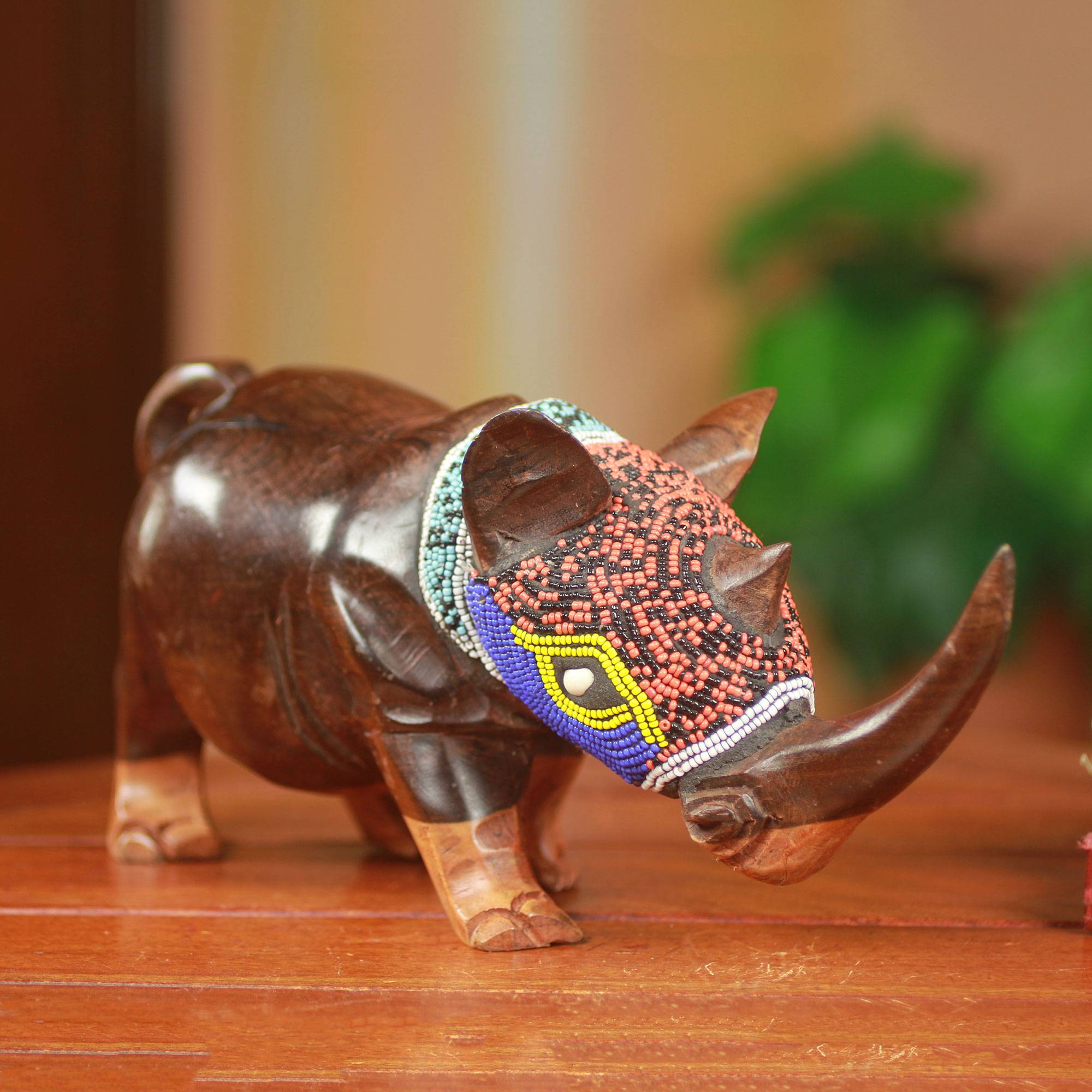 We laughed together, then Aziz told me an interesting story.
"I am a very religious person. I believe in hard work and perseverance but I also believe in prayer. In February this year, I traveled to an island in the Indian Ocean to meditate. It was while I was on the Island that the news of the first order was broken to me. More orders followed and the orders keep coming. Everything you see here is going to NOVICA."
I was able to see six sets of finished masks. I asked for their names. Aziz rattled them off picking a sample each for me to examine. The Novica collection included: 'Saha', 'Boka', 'My Heart', 'Hohlojko' and 'Moduba'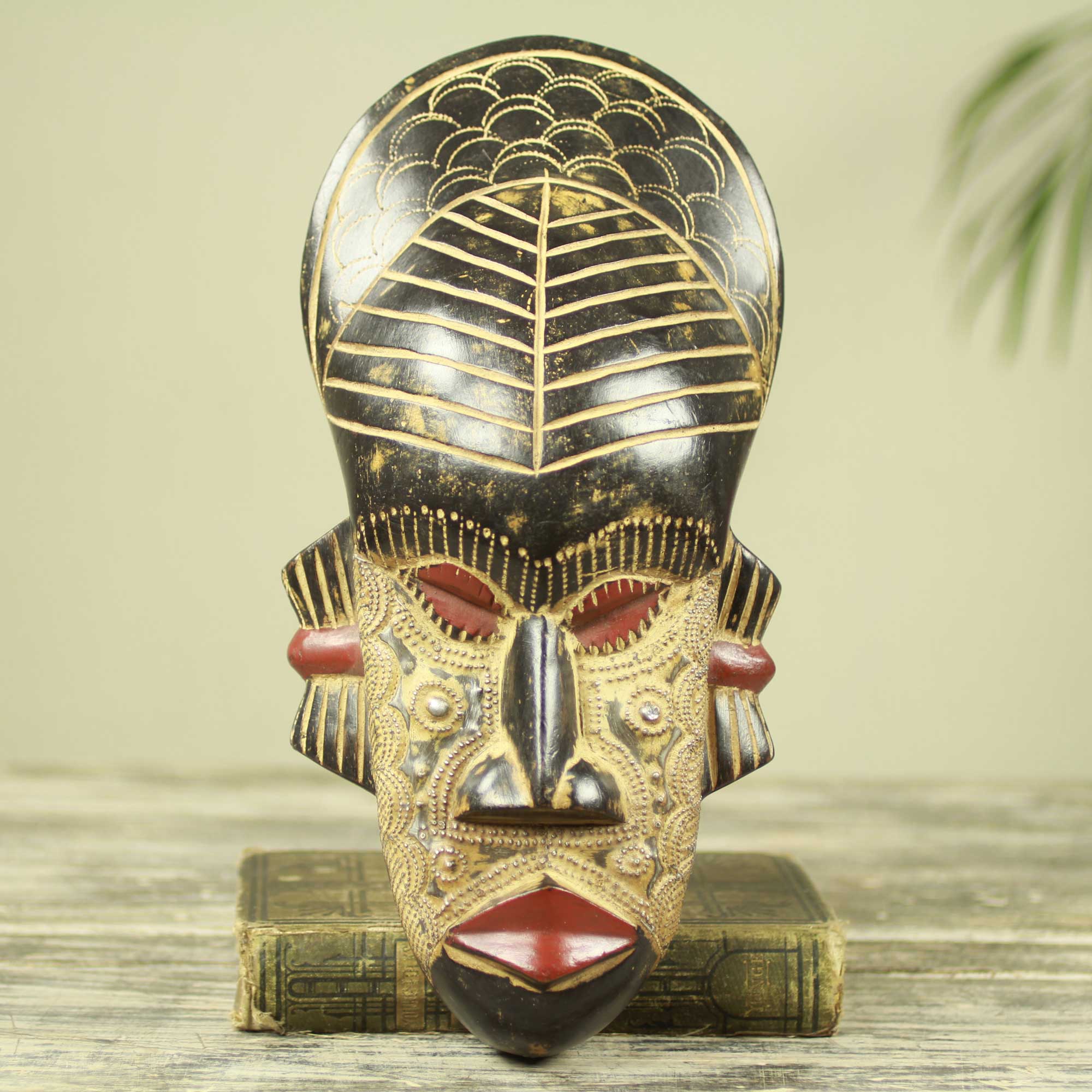 I admired each piece and commended him.
"Are you able to meet the delivery timelines? I asked.
"I have five boys working with me. I also have seven others out there, who trained under me. I can call for their help at any time. So far, I have not disappointed NOVICA at any time. The business with NOVICA gives me courage, confidence, and hope. In fact, I see myself gradually inching my way towards what has always been my dream"
"And what's that?" I asked, rather too quickly.
He came in promptly. "A training school for artisans. I started making plans for it a long time ago. I have already purchased the land for the project."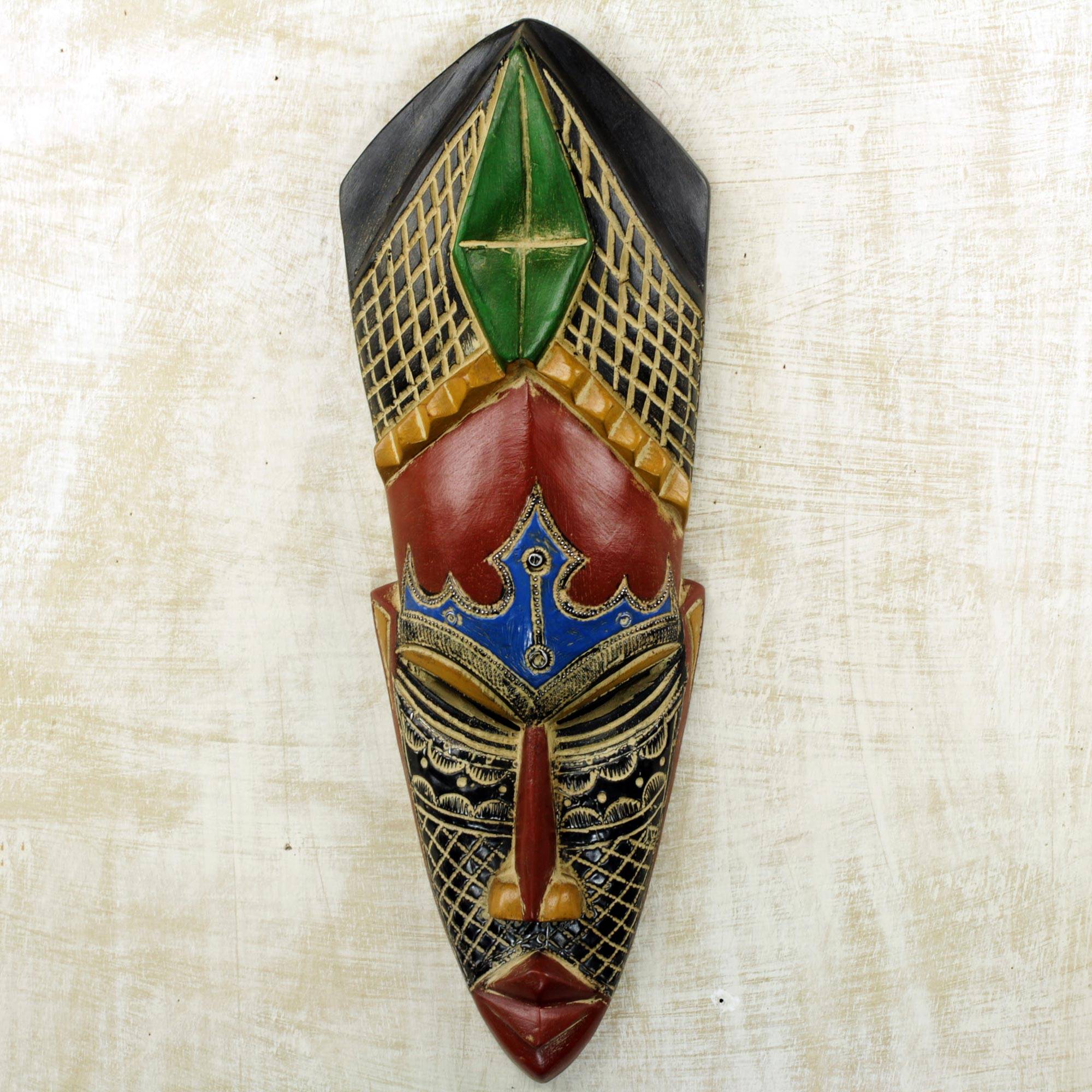 When you dream, dream big. As big as the ocean that brought Aziz luck.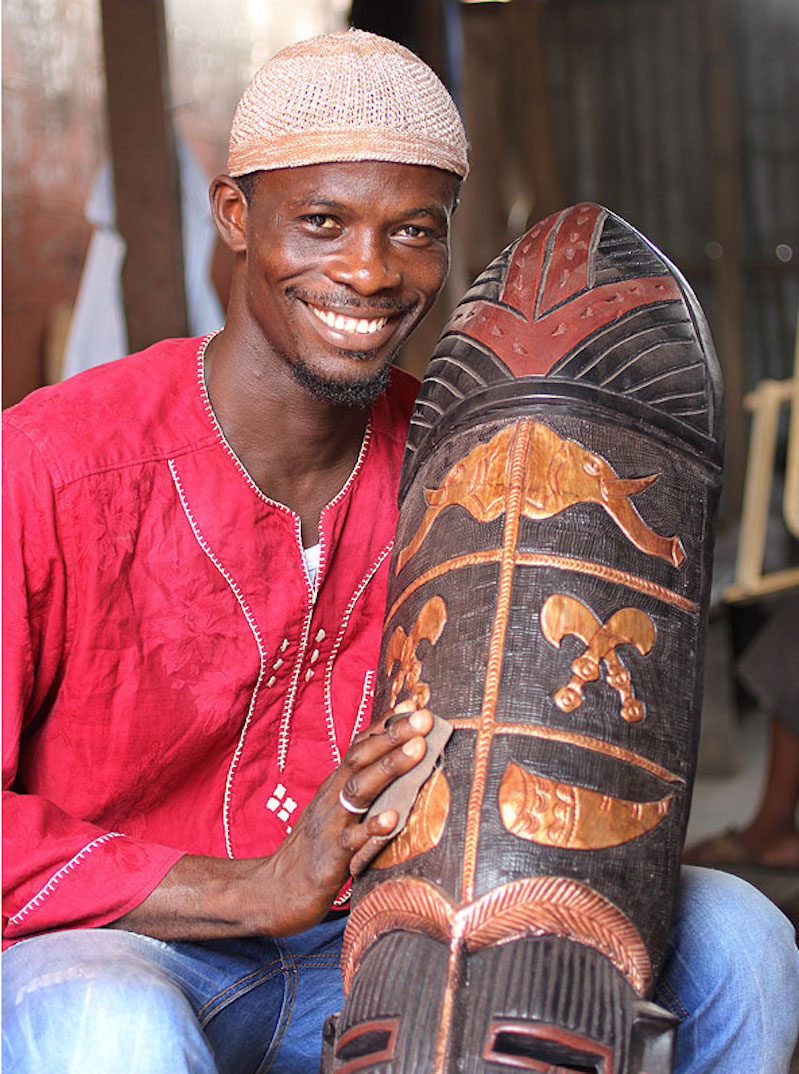 Interview with Abdul Aziz Mohamadu by Ross Ewool. October 2018.
NOVICA is proud to present wood carver, Abdul Aziz Mohamadu's entire collection of masks and other sculpture here.
Rate this post:
[Total:

0

Average:

0

]