For painted glass artisan Asunta Pelaez Ramos, making a success of her workshop was easy. She had the encouragement of her husband and, above all, of NOVICA, her unconditional ally. All was going well until, one day, a silent illness forced her to close her workshop for almost a year.  The difficult part was recovering the business, but she never gave up. With a sense of resolve and the help of NOVICA, she was able to return to the workshop with her family and her assistants at her side.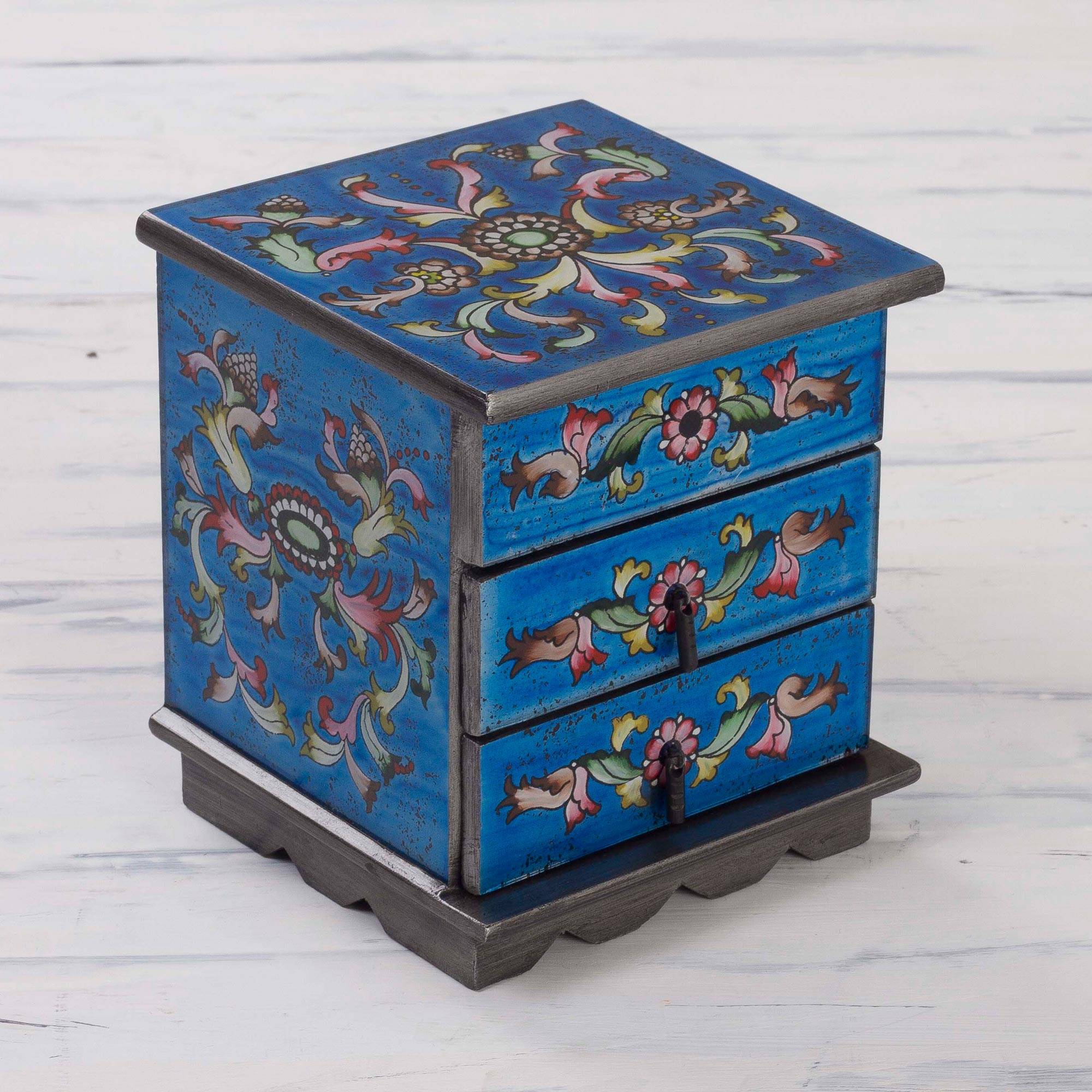 As she says, "Sometimes it's better to begin a story at the end. That way, I find the memories are less painful. During my years as an artisan, life had placed countless obstacles in my path, but experience has taught me to leap over them without falling. At least that's what I thought until, one day, I was diagnosed with cancer. The news took me by surprise. I had to quit everything but what hurt most was abandoning my NOVICA shoppers, who anxiously awaited my new designs.
"This is how I began a race against this silent disease and its long treatment. I walked away from the world of handicrafts and went to Arequipa in southern Peru, where I got help from a curandero or traditional healer.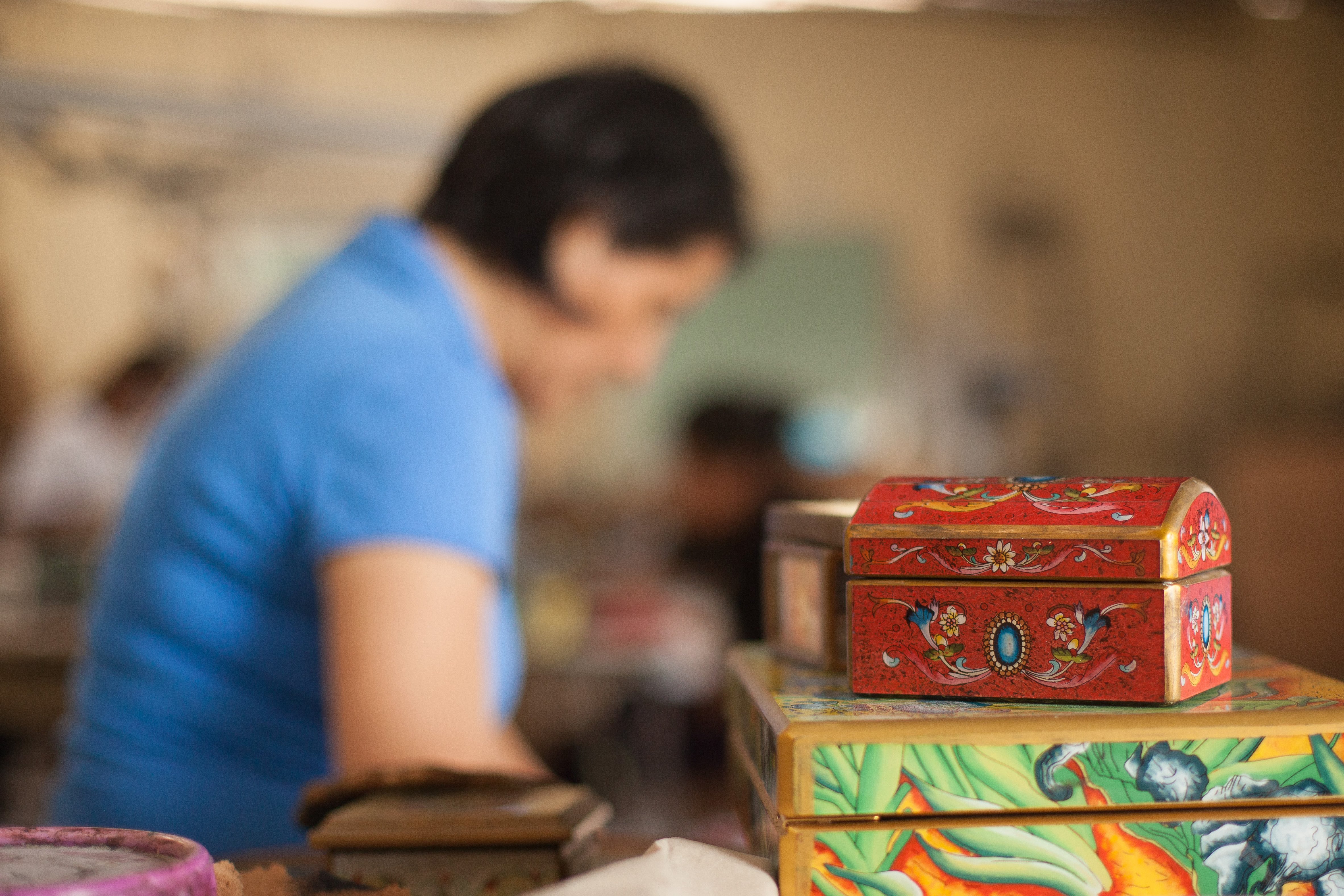 "The months went by and while I was away, I took the time to recall the good moments. I remembered those beautiful years contemplating the handicrafts my parents created in our humble house in Cusco in the Peruvian Andes, long before we were orphaned. I also thought about when I was first introduced to the technique of reverse painted glass, transforming me into a teacher of this art at the young age of 17.
"This is when I realized how unpredictable life is. When I arrived in Lima, the capital, I never imagined I'd become a full-time artist. I began studying accounting while taking some art courses as a distraction. Without wanting to, I fell in love with my teacher, who soon became my husband. He worked in reverse painted glass and he taught me to create my own designs from zero. I learned rapidly. My classes in drawing and painting helped me create impeccable designs that maintained the style of our traditional Andean art.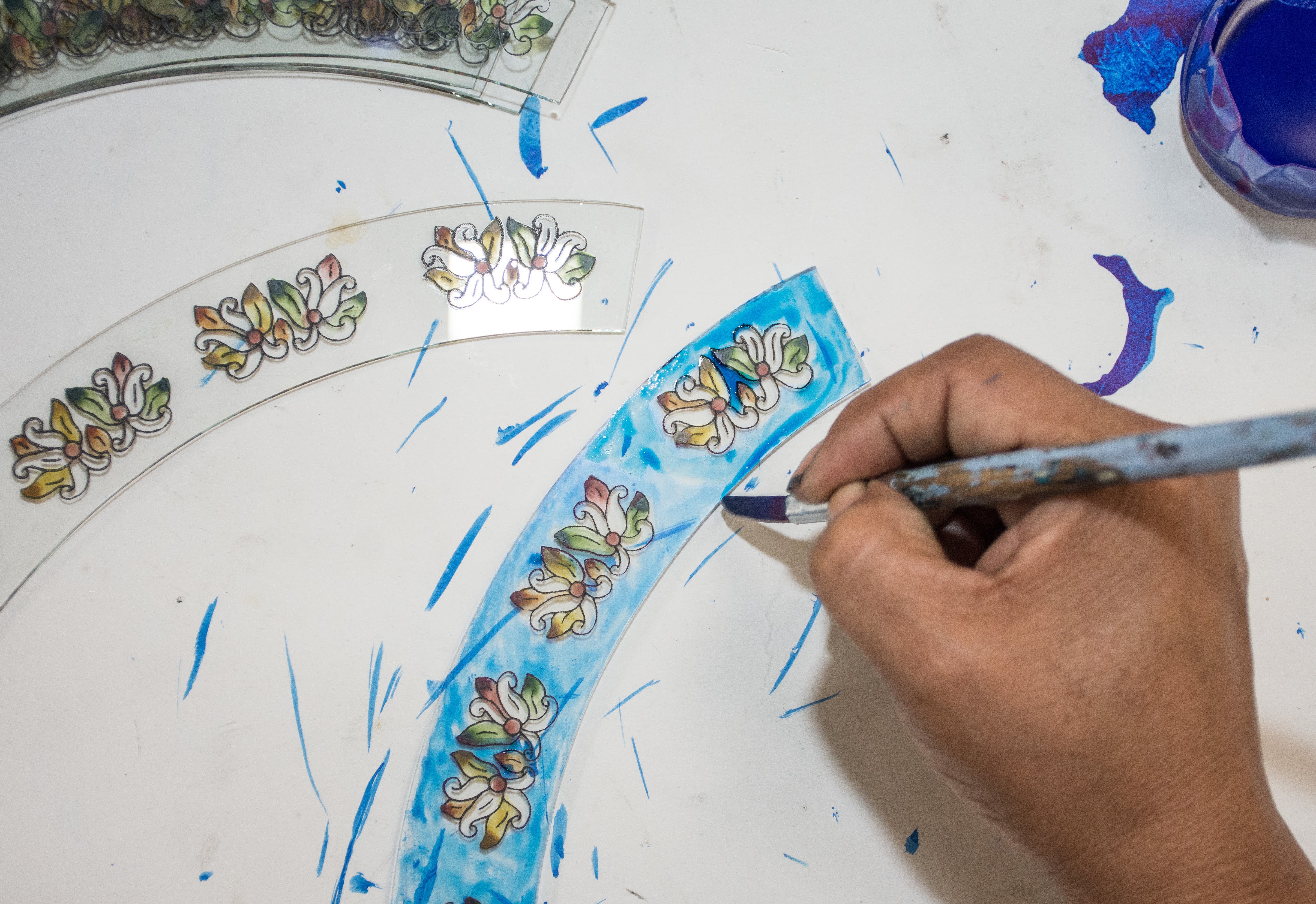 "I soon opened my own workshop and together with my husband, I began this adventure that I never thought would end. At first, we worked day and night cutting glass and wood. We'd stay in the shop until the wee hours, drawing each Cajamarca image by hand with India ink. Then we'd set the glass in wood before applying the final coat of paint. This was the process for every mirror, tray and decorative box. It's hard work but very satisfying.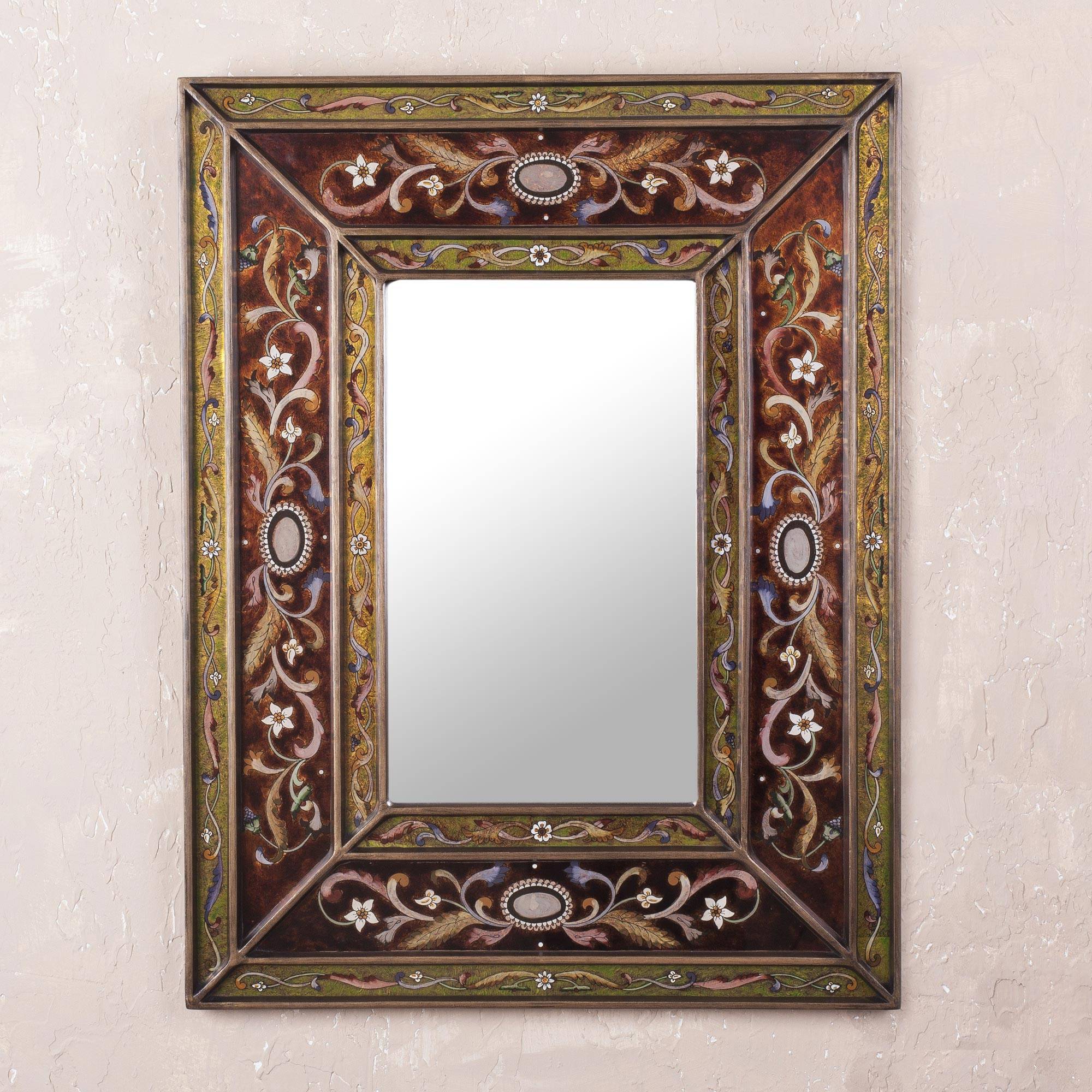 "Things got better when we met NOVICA, who immediately became our best friend. We grew together from the early days. These were years of prosperity and our bad experiences were over. I never had to worry about being cheated in the sale of our products again. I began trusting people once more. Little by little, our earnings grew, which let me offer more jobs to the single mothers in my community.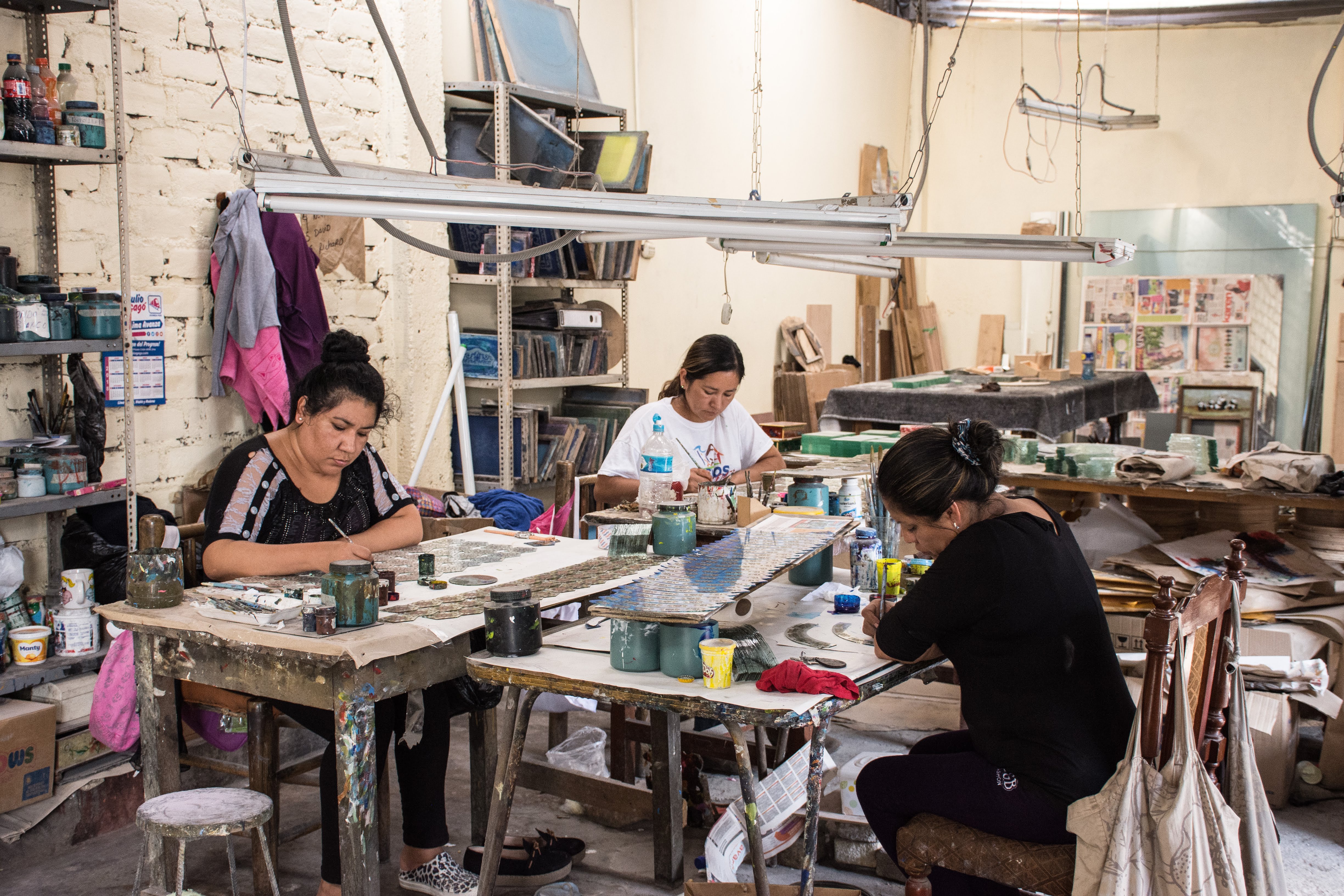 "Everything went well for the 17 years I worked as a reverse painted glass artisan until one day, cancer hit me hard and forced me to make a drastic decision — to close the workshop for almost a year. Those months were so hard. My health was fragile and I thought I was going to die. My medical expenses grew while sales in the workshop fell, so I decided to withdraw from everything.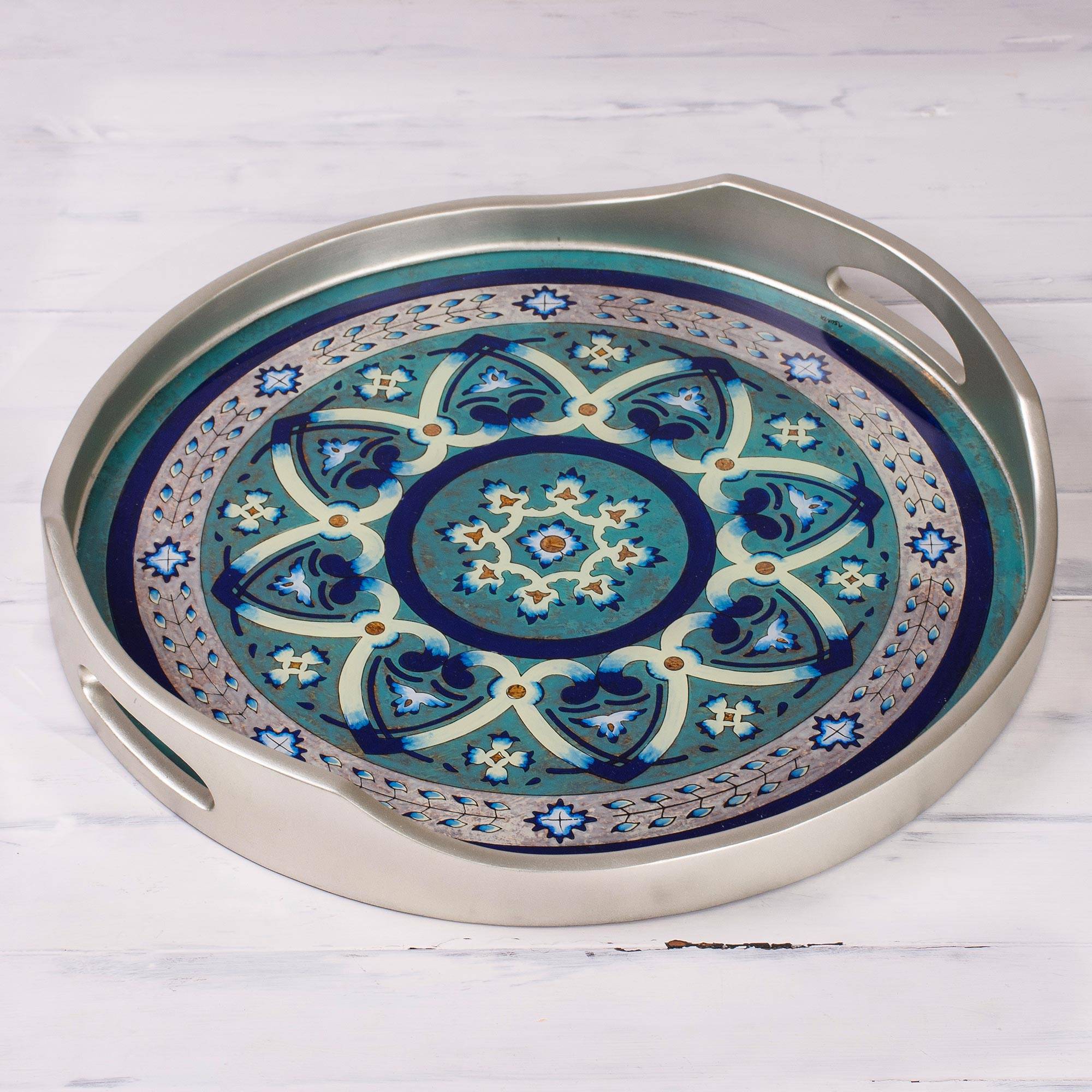 "At least I had the support of my family and of NOVICA, who encouraged me to reopen the workshop. But what finally convinced me to return was when I became aware of the situation with my former collaborators in other workshops. Most of them were not doing well and were being exploited. This made me sad because I always considered them like my own family. It was my duty to rescue them. This is why I decided to go back to my workshop.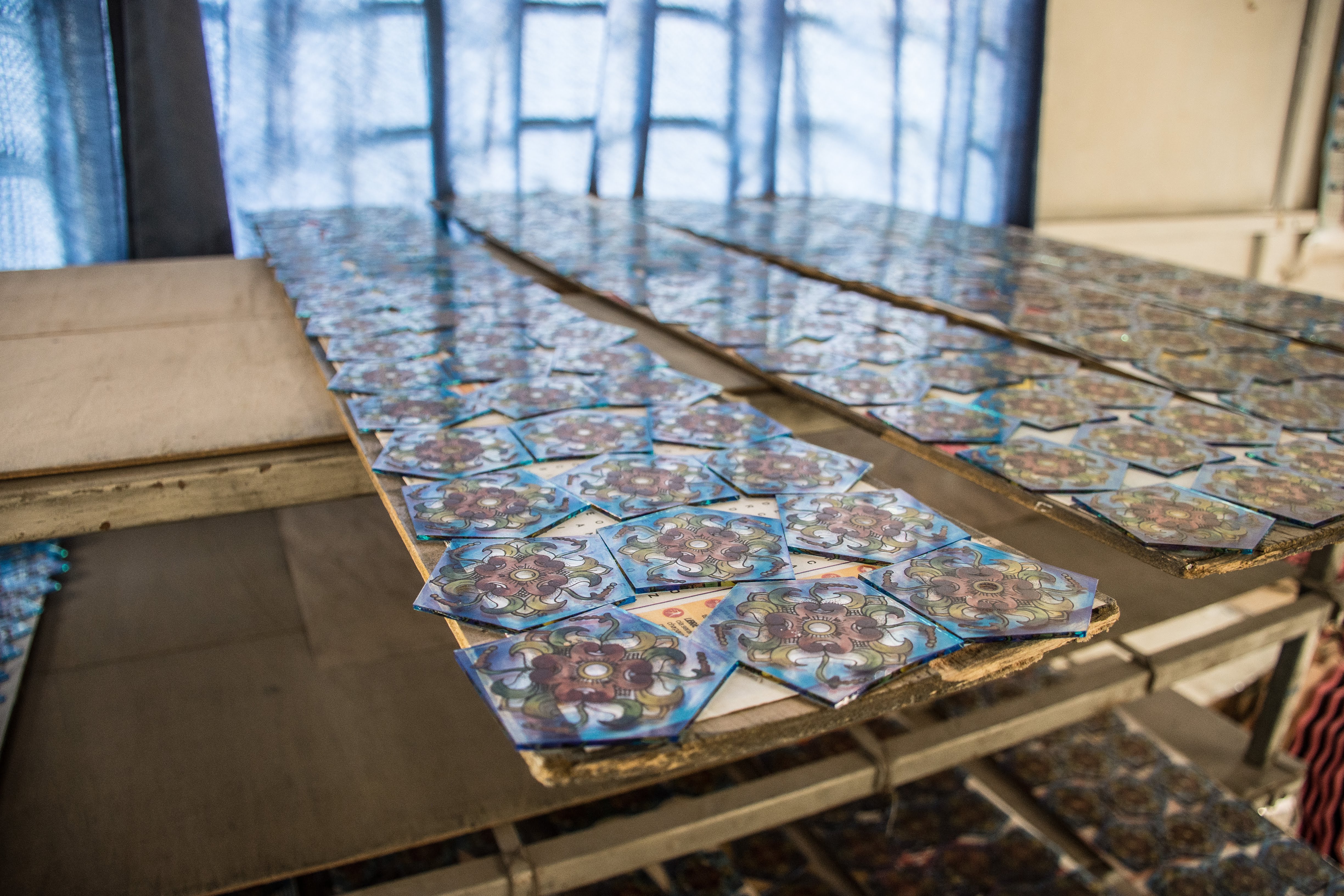 "A year has passed since I made that wise decision. It took months for me to work up to speed but, happily, things have gone back to normal. Somehow, withdrawing from everything gave me a respite. It also gave me time to realize that painting on glass is something indispensable in my life and in the lives of those around me.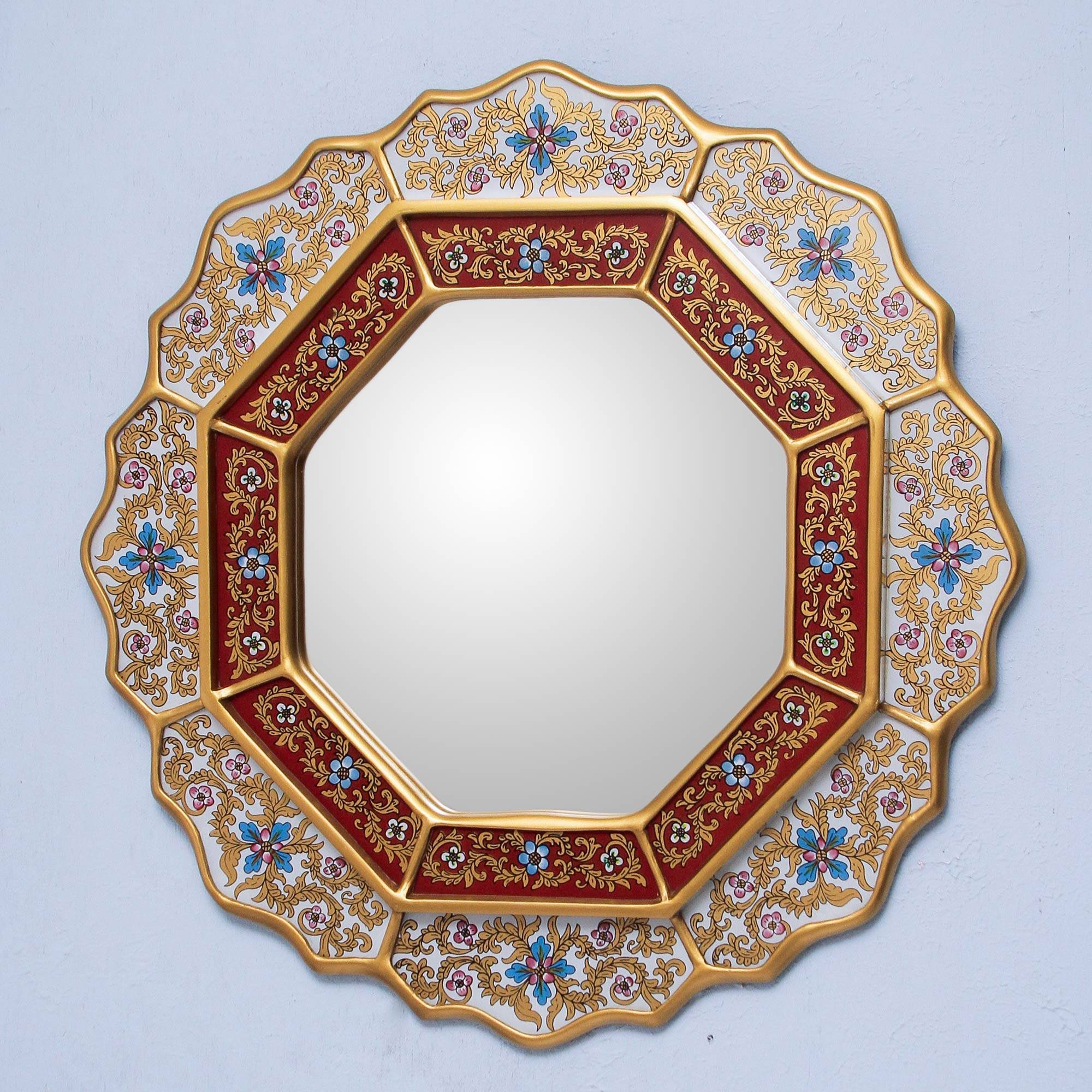 "I'm still undergoing medical treatment but this hasn't stopped me from going to the workshop.  The only thing that helps me forget about my illness is reverse painted glass. It is only through my mirrors and drawings that I found what I never could in any self-help book — thousands of reasons to continue living.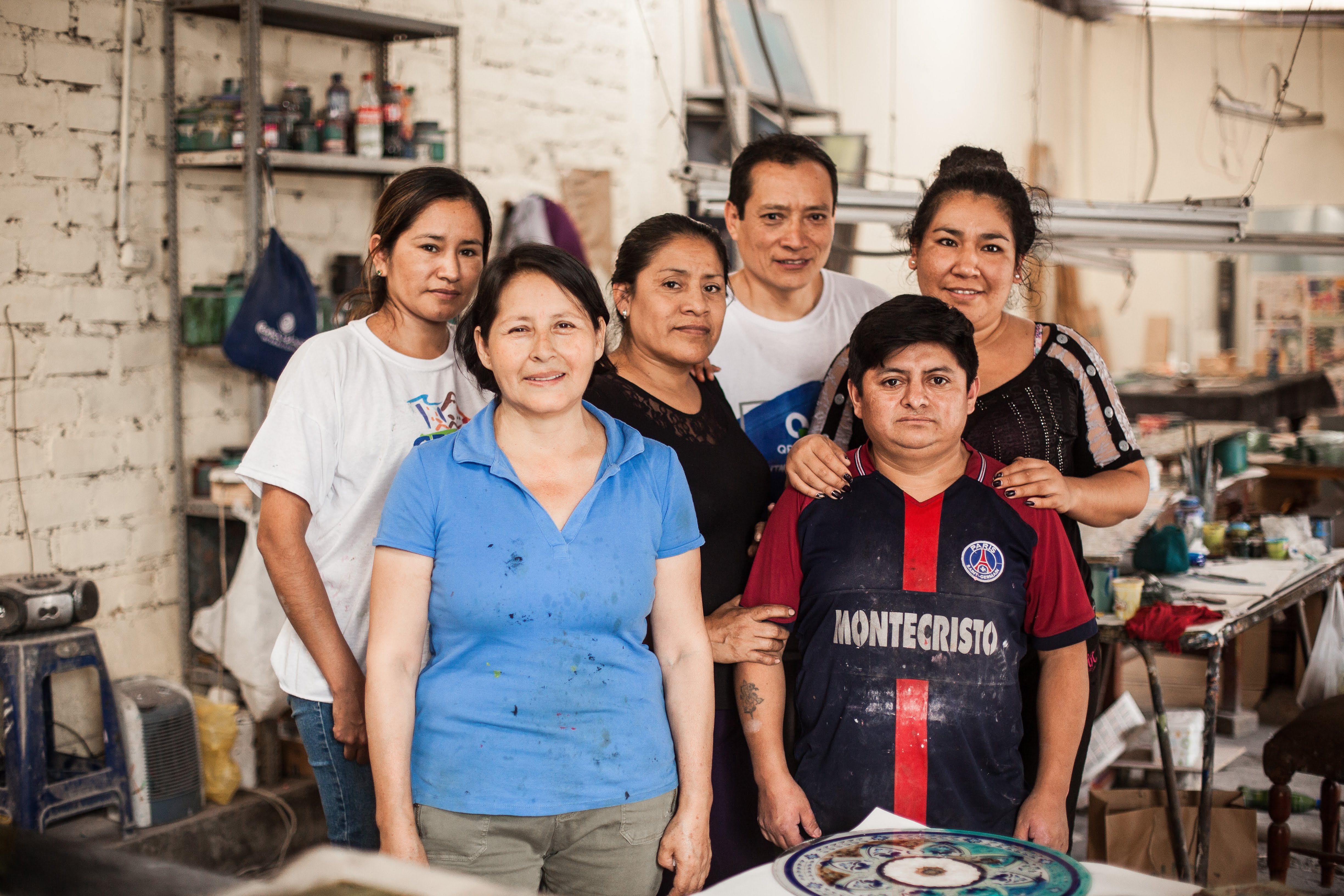 Interview of Asunta Pelaez by Gunter Felix. 2018.
NOVICA is proud to present Asunta's entire collection which can be viewed here.
Rate this post:
[Total:

0

Average:

0

]