As part of our mission to empower artisans and small businesses, we are pleased to share with you the news that NOVICA has signed an agreement with the International Trade Centre (ITC), the joint agency of the UN and WTO dedicated to supporting the internationalization of small and medium-sized enterprises (SMEs). Combining our strengths and strategies, our joint mission is to foster the implementation of sustainable development goals and leverage the benefits of technology to enable artisans around the world to sell their products online.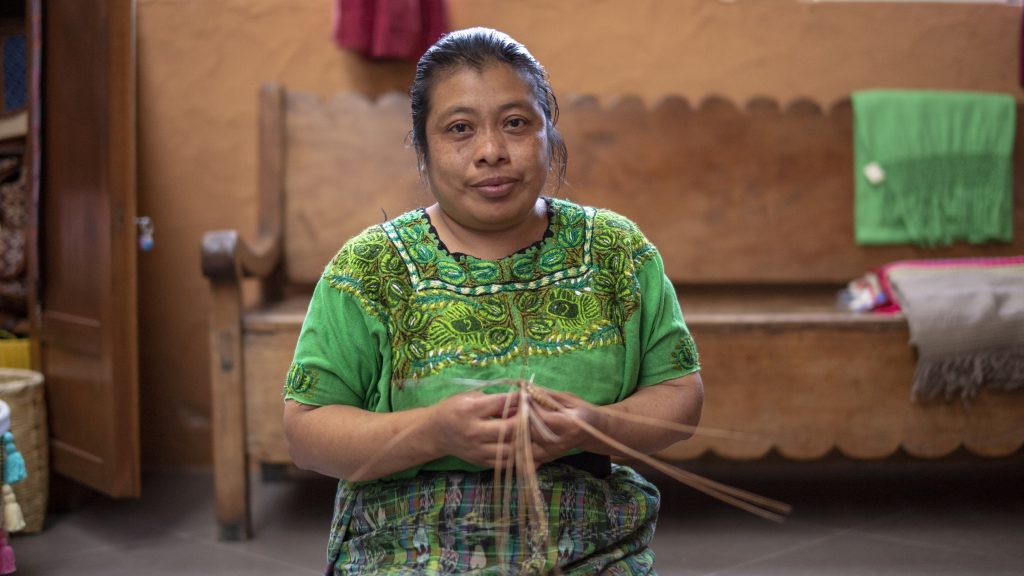 The project "Linking Central American Women Business Enterprises with the Global Gifts and Home Decoration Market" is funded by the European Union (EU) and implemented by ITC in collaboration with SIECA and national implementing partners. Read more about this project on the ITC site here.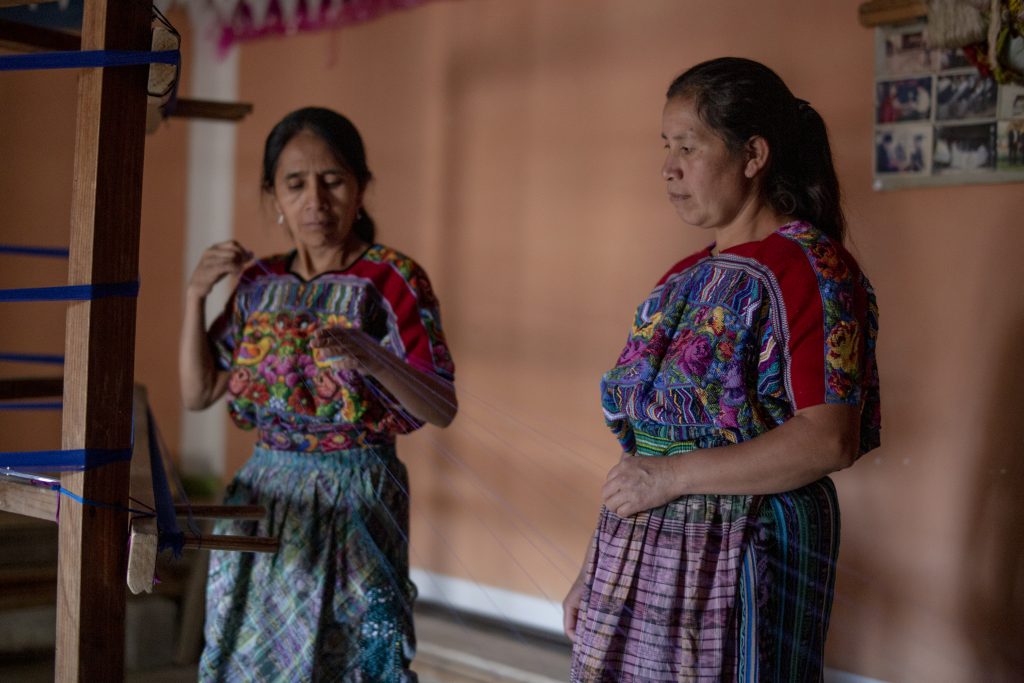 The beneficiary countries of our alliance are: Costa Rica, El Salvador, Guatemala, Honduras, Nicaragua, and Panama.
The COVID-19 pandemic has affected artisans in unprecedented ways. Access to knowledge and technology is a matter of survival for many artisans in rural areas that are cut off from the outside world. NOVICA and ITC join forces to help marginalized artisans pivot to e-commerce and grow in times of turbulence.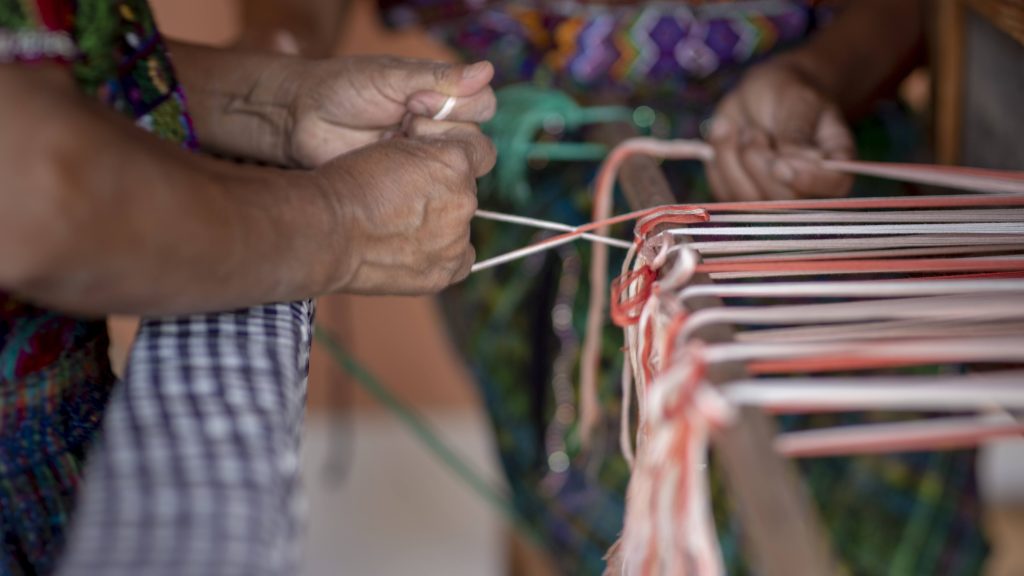 We are proud to introduce some of the talented artisans recognized by the International Trade Centre.
Margarita Llort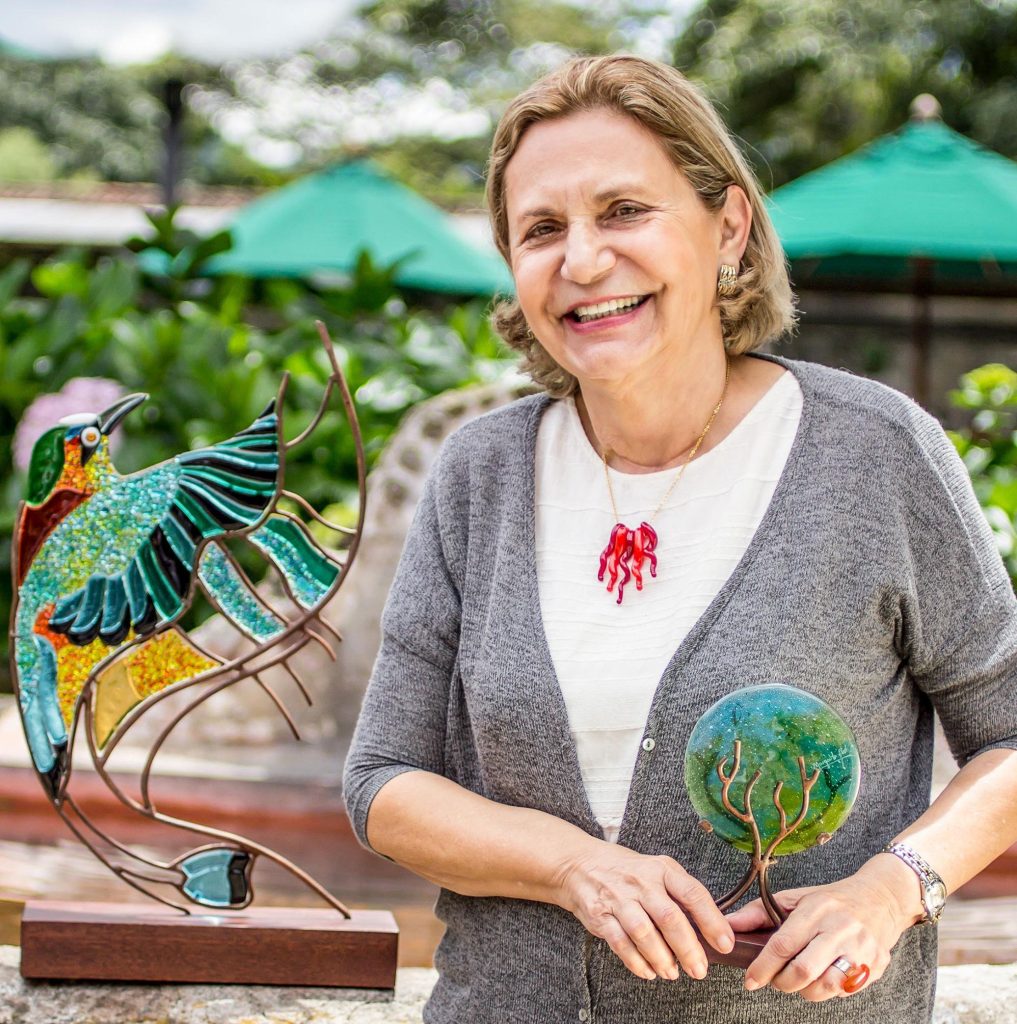 Margarita Llort has worked with art glass since 1984. During this time, she has constantly perfected her art with courses in the U.S. and in Barcelona. She has now formed a team of first-class artisans. Her genius and creativity have let her innovate with her work, creating beautiful designs for art and decoration. She and her team work hard to create unique pieces using art glass, wood, and iron. They tell us that they recreate the designs of the renowned artist, Fernando Llort, with scenes inspired by the Salvadoran countryside, by the people, by their roots, and by God's creations.

Luisa Villavicencio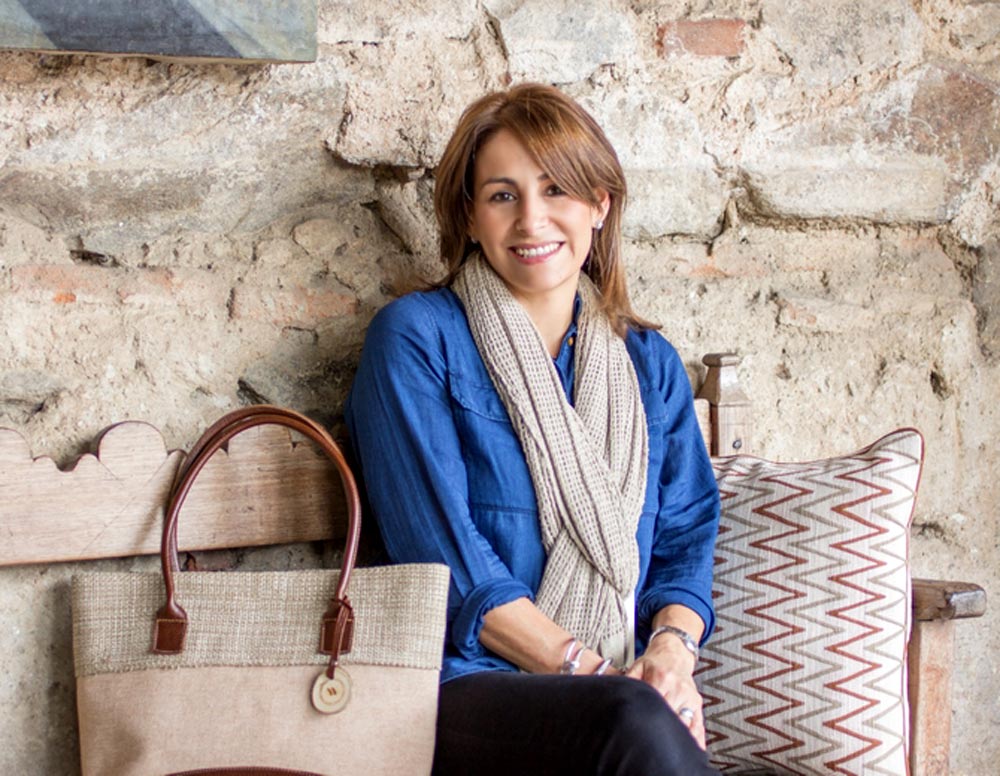 "There are 80 artisans working with us. Some are civil war widows, others always felt that they couldn't do anything and we've been able to change that negative self-image. Some of them work on a traditional loom, others in small family workshops… and of course others help cultivate the cotton.
"We couldn't leave all these people without jobs. A lot of families depend on us. I feel I have a great duty to them, to my parents, and to my country, whose textile tradition should not be lost. And I'm happy to have a goal like this in my life."

Mirna Hernandez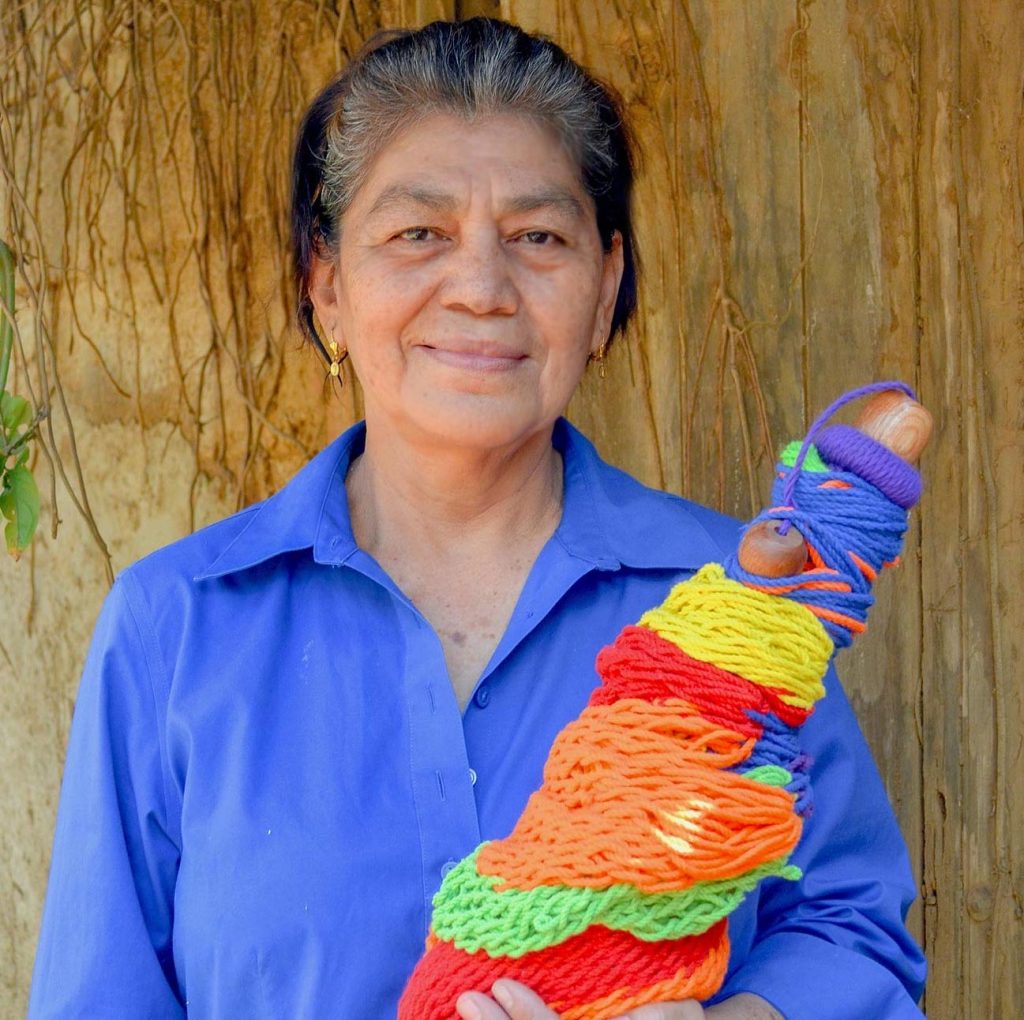 "Our Nicaraguan ancestors dedicated their lives to hammocks and other kinds of handicrafts. My family is no exception. From the time I was born, I've been close to this art and, as I grew older, my interest in it grew, too. I remember I began helping when I was little. I helped to twist the cotton twine.
"I enjoy the entire process of hammock making. Today I have assistants and together we work faster and better. It's a challenge for me to find ways to streamline the process so we can create more and better designs."

Tamara Pereira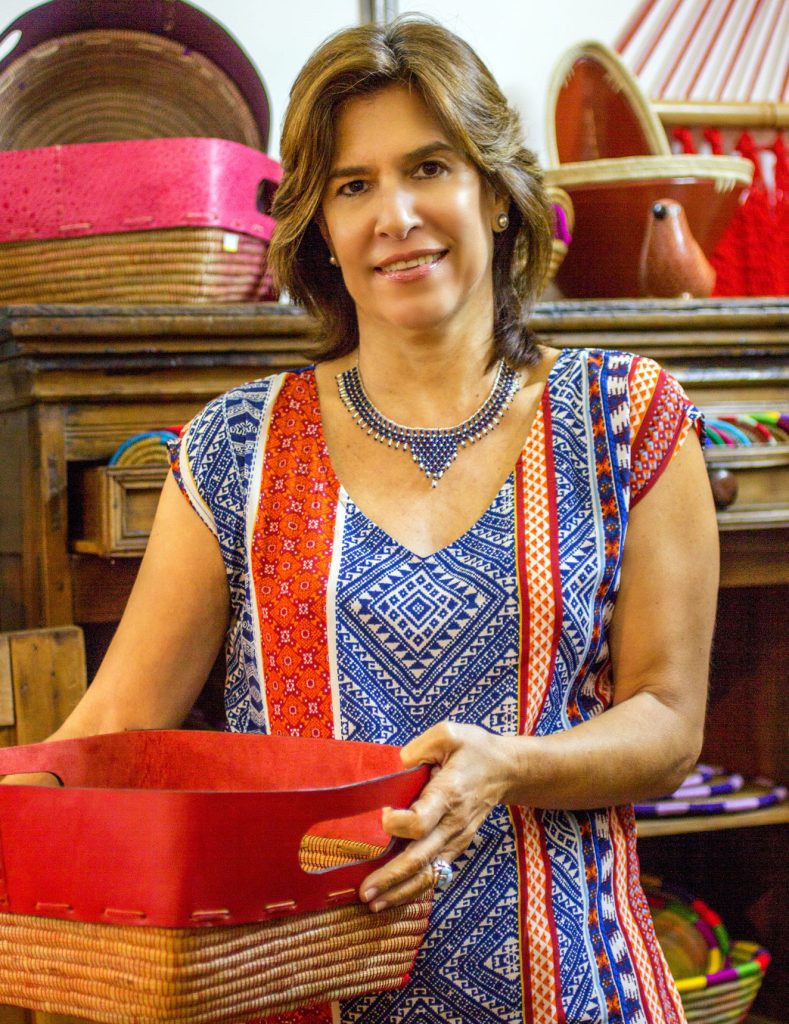 "My brother Jorge wanted to work in handicrafts, and he got me started in the 1990s. I'd studied architecture and became involved in the artistic part of his endeavor. I liked it and my interest in crafts grew day by day as I learned about the different skills of artisans as well as the hardship they face. We realized they could better their lives through marketing and opening new markets, so I went back to school for an MBA to face these new challenges. I find it fascinating to combine the human element and the artistic element with the vision of a business model.
"The materials are wonderful — clay, wood, marble, and even pine needles are transformed into original decorative objects in the hands of Nicaragua's artisans. I work with them and design many of the pieces."

Rebeca Zamora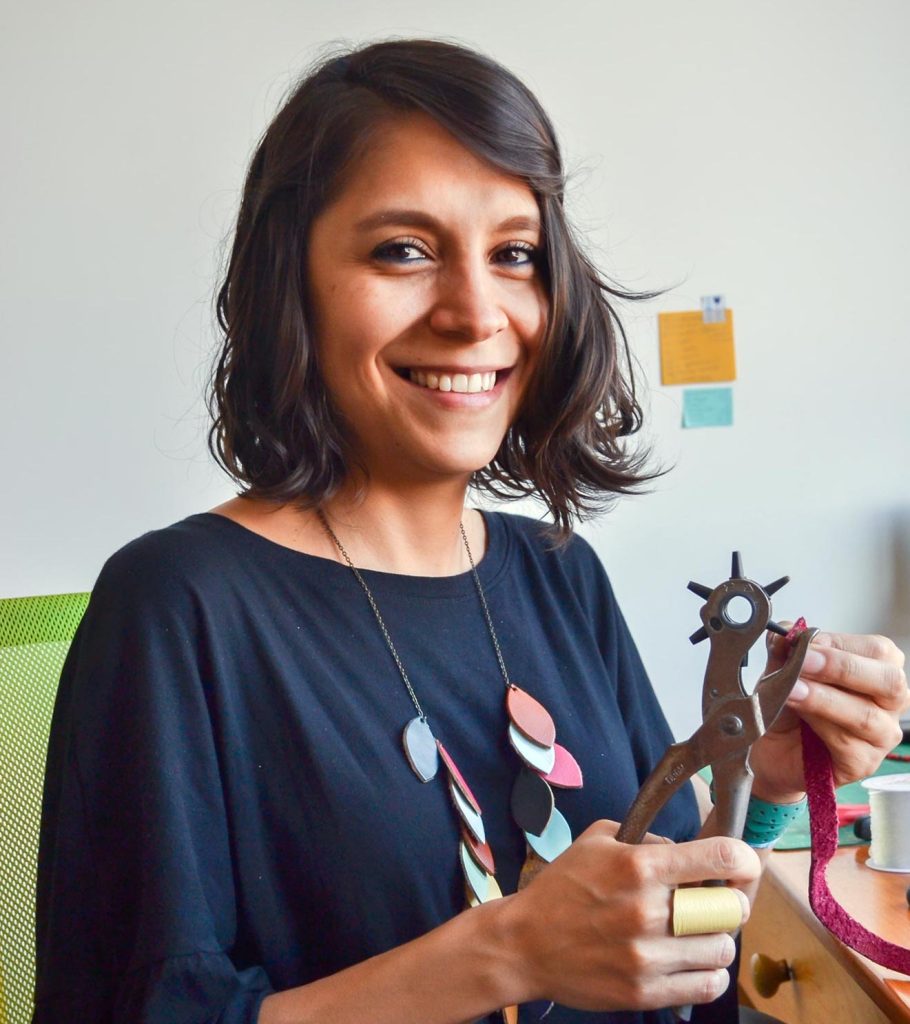 "With my designs, I hope to create a social and ecological conscience."I dream of being able to teach a craft to people who are in jails so that they can create something that can provide them an income for their families. I want to offer work and opportunities to many people in my community with this art that has given me so much. It has been such a blessing! "I want to use materials that are 100 percent Costa Rican. One day, I'd like to travel and see other cultures of the world."

Marcela Moran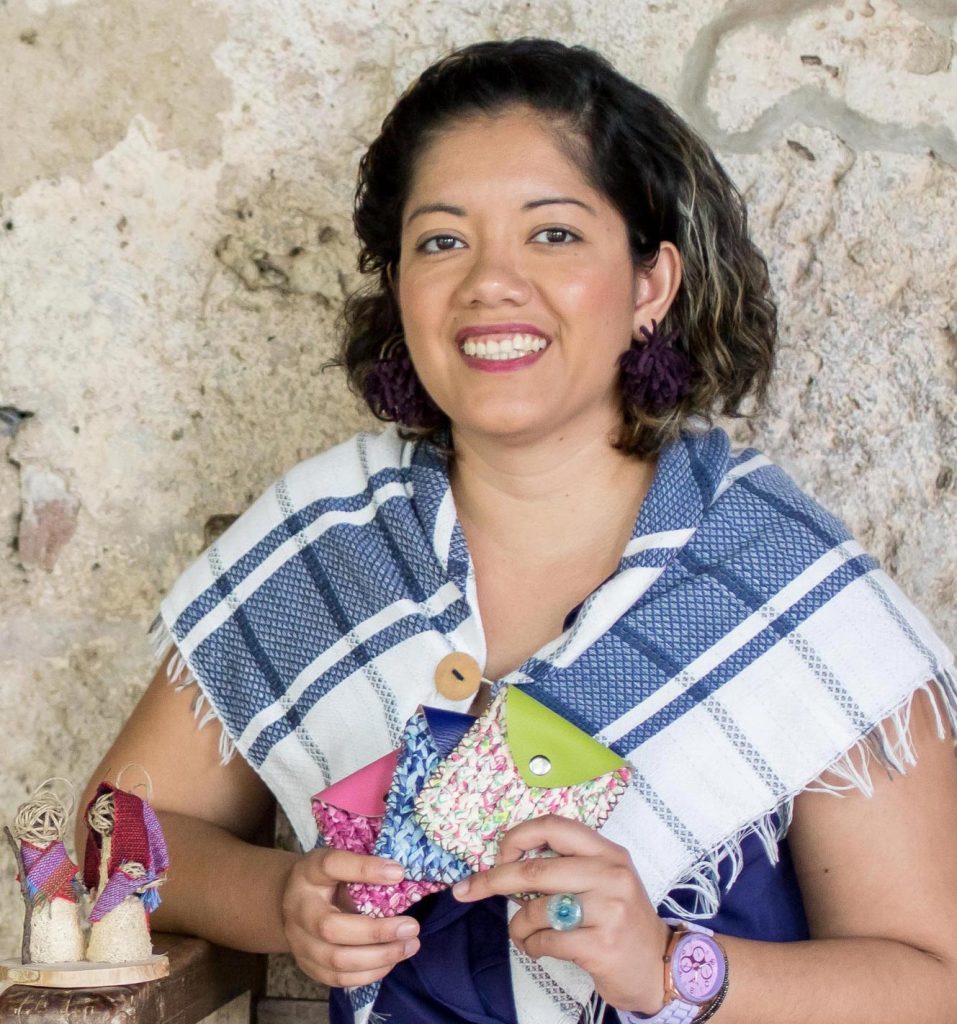 All of the Marcela Morán products are distinguished by their details, by the materials used that give new life to these natural fibers, where they are combined with totally innovative materials.
"This line of nativities arose as a revaluation of an undervalued natural fiber which has a lot of potential. It has many benefits and attributes that can be used for many things. We transform it into decorative pieces with a multicolored accent from the artisan fabric that complements it."

Find more talented ITC artisans here:
Rate this post:
[Total:

2

Average:

5

]