Occasionally, it's nice to change the décor of your home. So many external forces influence us: the space we are working with, the changing of seasons, our personal tastes, and, of course, trends. When someone steps into your home, they learn a lot about you based on your décor choices. Partner this with the fact that there are endless possibilities for home décor (especially with NOVICA!) and it's easy to become overwhelmed. Many people look for function as an essential part of their decor, so lamps and lighting are a great place to start! NOVICA has a special selection that is handcrafted and unique.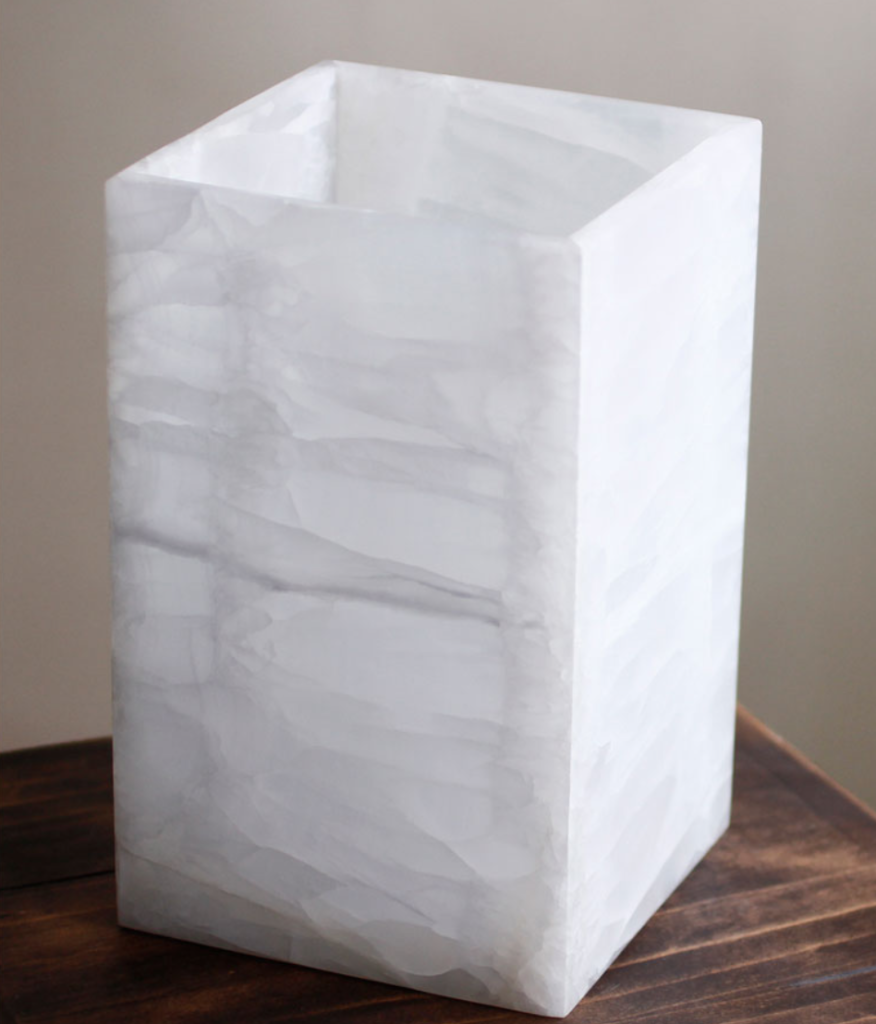 Modern, geometric, and simplistic pieces are timeless. With simplicity becoming more and more commonplace, less is more. A beautiful example of this (with the bonus of being made of natural, earthy materials) is "Puebla Dawn" by the Sierra Family. This accent lamp is carved by hand and its simple perfection is sure to make it a staple in your ever-changing decor collection.
There's nothing to say that an ornate, highly detailed statement lamp won't have the same impact! If you're looking to create a warm radiance, "Turtle Glow" is a quirky, sculptural piece that is sure to bring smiles. This little guy's amber shell perfectly complements natural color schemes and woodwork.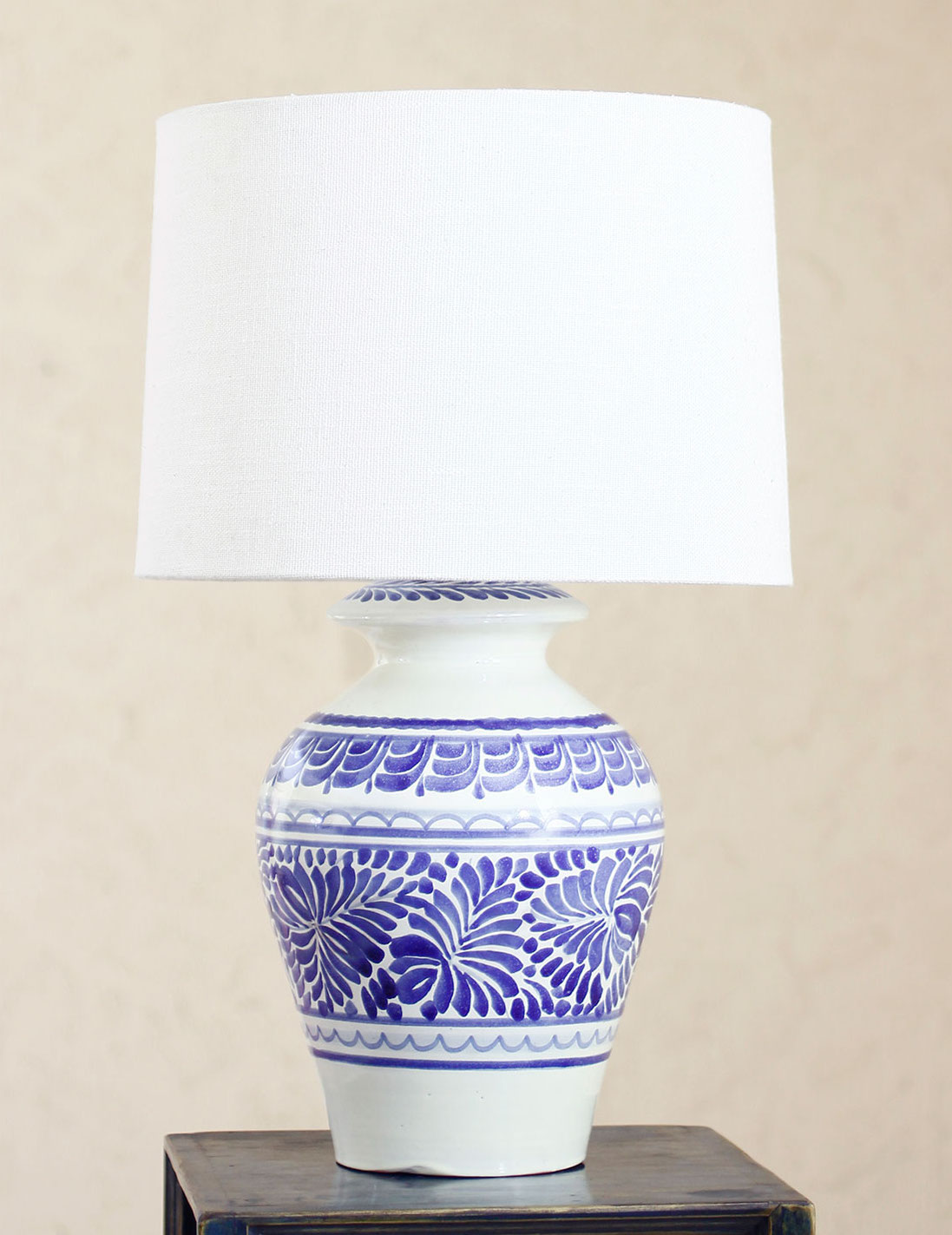 Of course, traditionally styled table lamps are no less beautiful when they display the art and craftsmanship of a dedicated artisan.  This beautiful majolica lamp is hand-painted by Gorky González in classic Mexican Talavera style.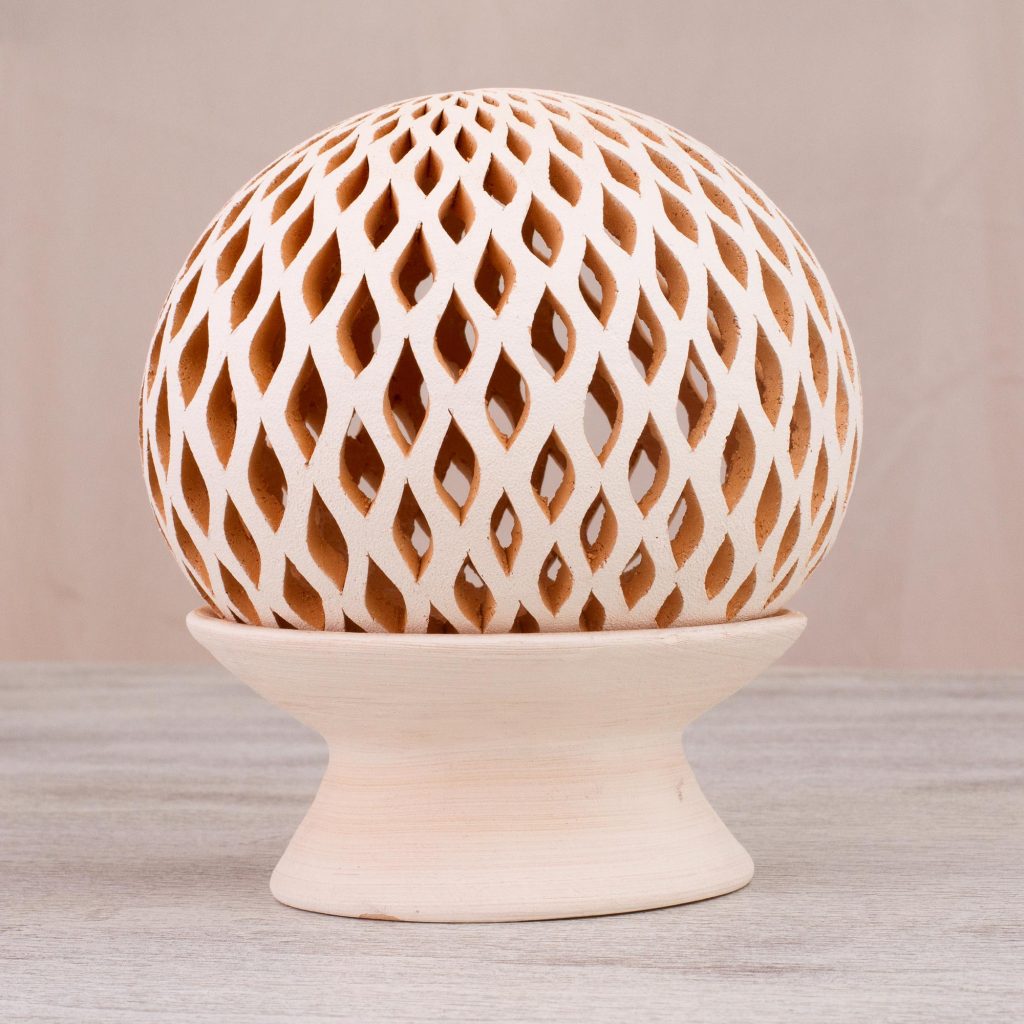 Don't limit your home lighting to lamps! Candles can be an economical way to bring light into the dark corners of your home. NOVICA offers a wide variety of candle holders – many of them double as works of art! These beautiful pieces disguise tea light candles from children and pets, (of course, you should still exercise caution with their placement.) "Glowing Rain" is intricately crafted and will add movement and pattern to the surfaces surrounding it as the light flickers within.
For a truly stellar tea light experience, check out "Star of Mexico". This piece is intriguing in its shape and in the materials the artist used. Embracing a geometric trend, this candle holder has many flat surfaces from which light can bounce. It's the perfect piece to make a big impact in a small space!
Don't limit your lighting to a horizontal surface! In cramped quarters, wall space is a fantastic way to embrace the fun of home décor. Although there are many different wall sconces available in NOVICA's marketplace, one that really shines is Byron Toscano's "Forest Vine". This wrought iron candleholder is the perfect fit for a bare wall or a dark corner.
Lighting is truly the most functional of home décor. When you make a purchase from NOVICA'S selection of handmade items, you're helping to make the future a brighter place for artisans around the world.
Rate this post:
[Total:

0

Average:

0

]