People tend to think of sapphires first when considering the birthstones for September, but I'm here to bring attention to another (arguably, just as stunning) September gem, lapis lazuli.  This semi-precious stone has the most vibrant blue hue that appears to be flecked with gold. What could be prettier than that?  It shines in a variety of accessories, from earrings to bracelets to toe rings!  It's easy to see why this vibrant gemstone has been sought after and cherished since the times of the ancient Egyptian pharoahs!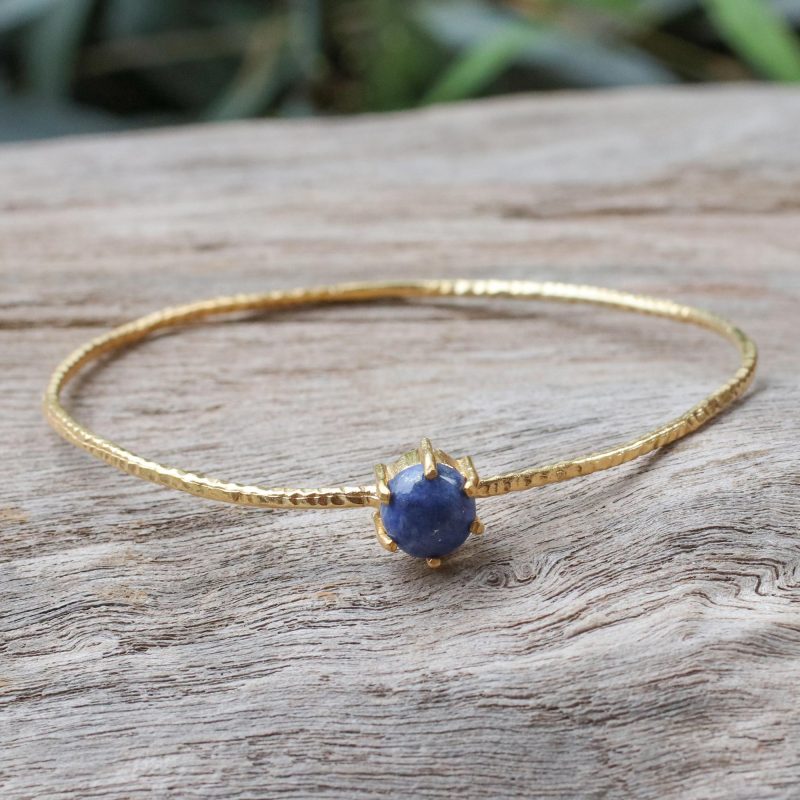 The bangle bracelet above takes advantage of the gold flecks in lapis and pairs the gem with gold-plated brass with a hammered finish.  The single stone stands out beautifully against the golden band!  Below, a bracelet consisting of a plethora of lapis lazuli stones cut into rectangles and squares leaves no doubt as to the allure of the stone. Isn't it just the most gorgeous hue?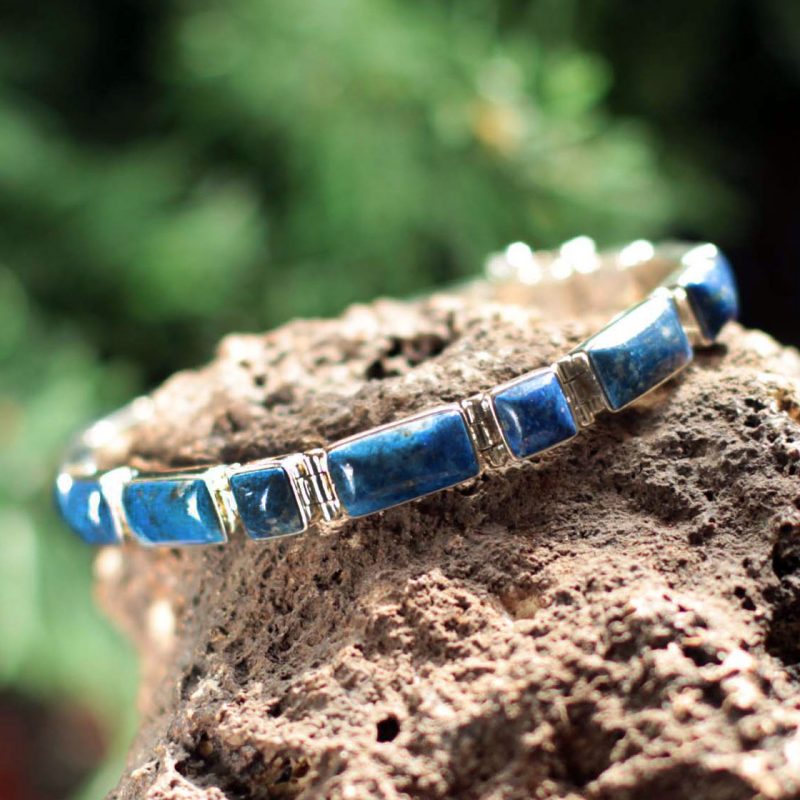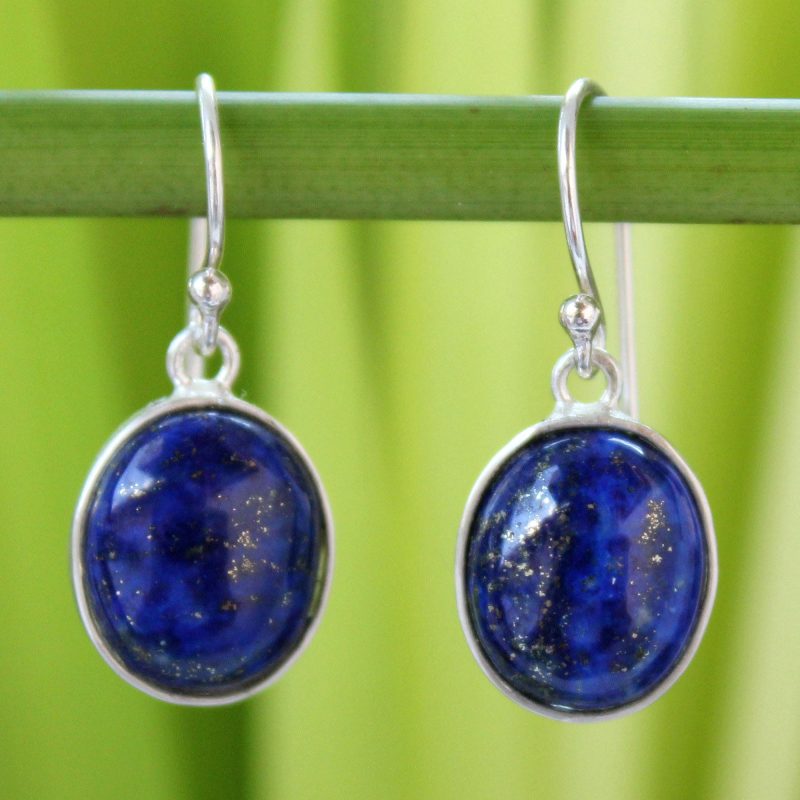 The basic dangle earrings above clearly show those sunny specks against the vibrant blue–it looks like stars glistening in a cloudless night sky!  The cool dragonfly earrings below prove that lapis lazuli can combine with other stones for a perfect partnership.  The garnet bodies of the dragonflies look amazing with those bold blue heads.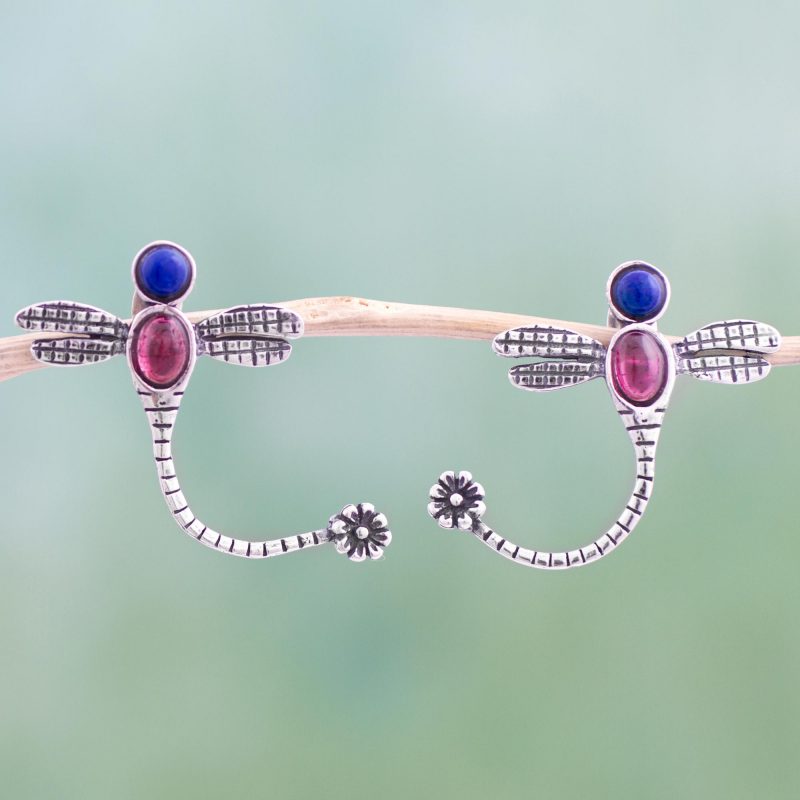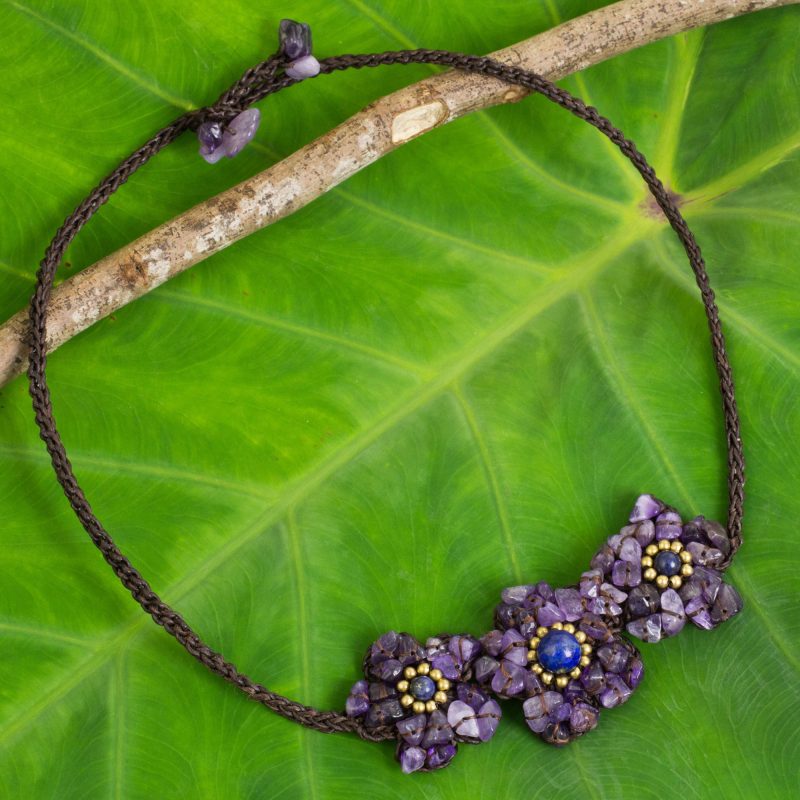 If necklaces are more the style of your September-born friend or family member, (or yourself!) the options range from pendants to chokers to beads.  The corded necklace above features amethyst-petaled flowers with lapis lazuli eyes.  While the flowers are an example of lapis sharing the spotlight, the piece below lets the birthstone take center stage.  The three stick figures watching the star shower remind me of all the people who were staring at the sky during the recent solar eclipse!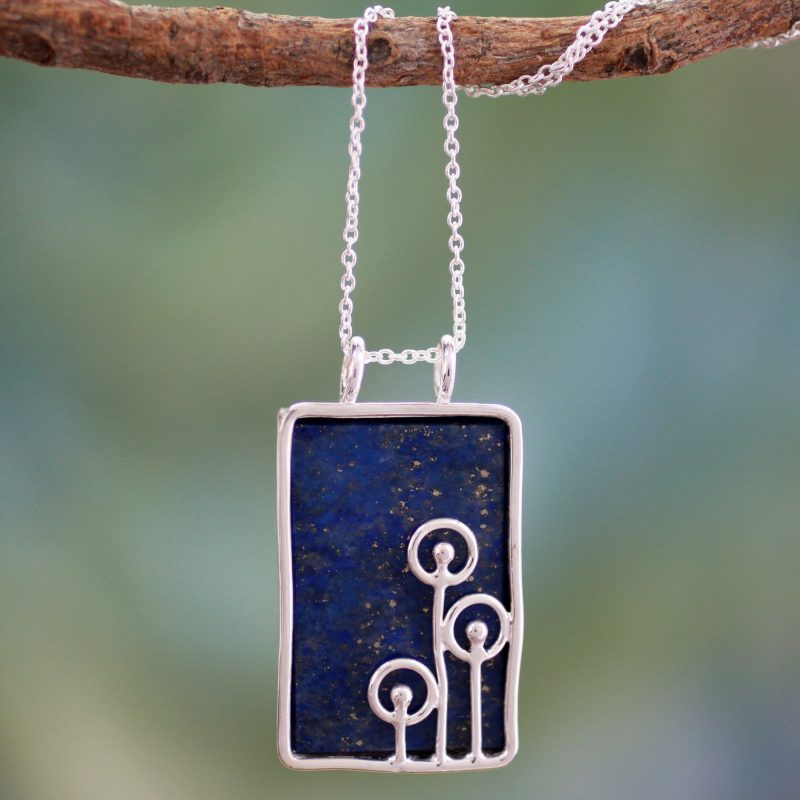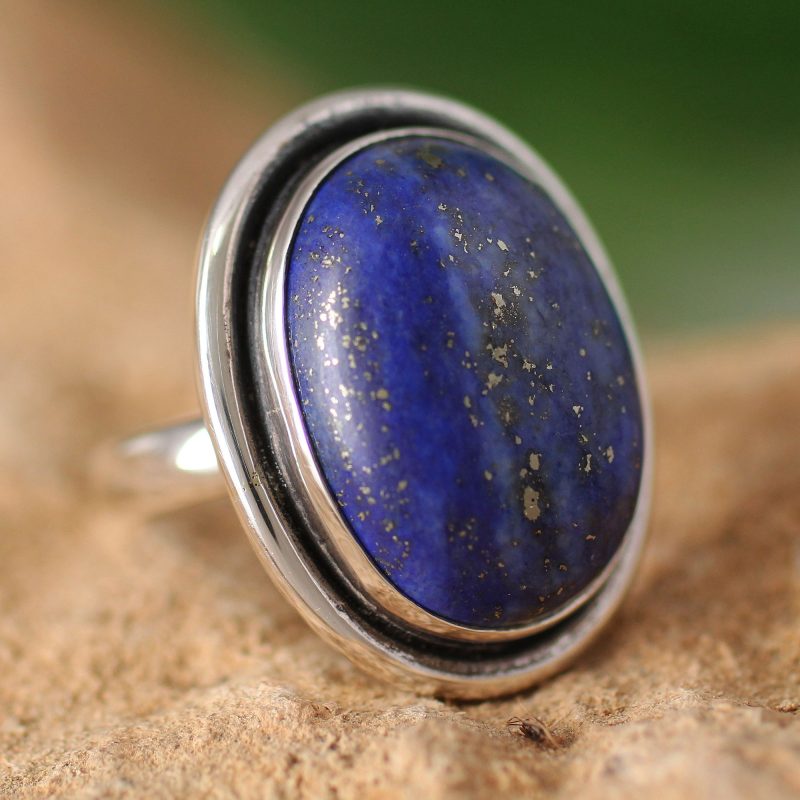 Another piece playing on the astronomy theme is the spectacular cocktail ring above. I can definitely envision a starry night's sky!  If you'd rather skip the jewelry and just want to take advantage of the beautiful color of lapis lazuli, consider the jewelry box below.  The marble inlays are the same bold blue hue as the lapis lazuli jewelry above, which incidentally would all fit quite nicely inside the box!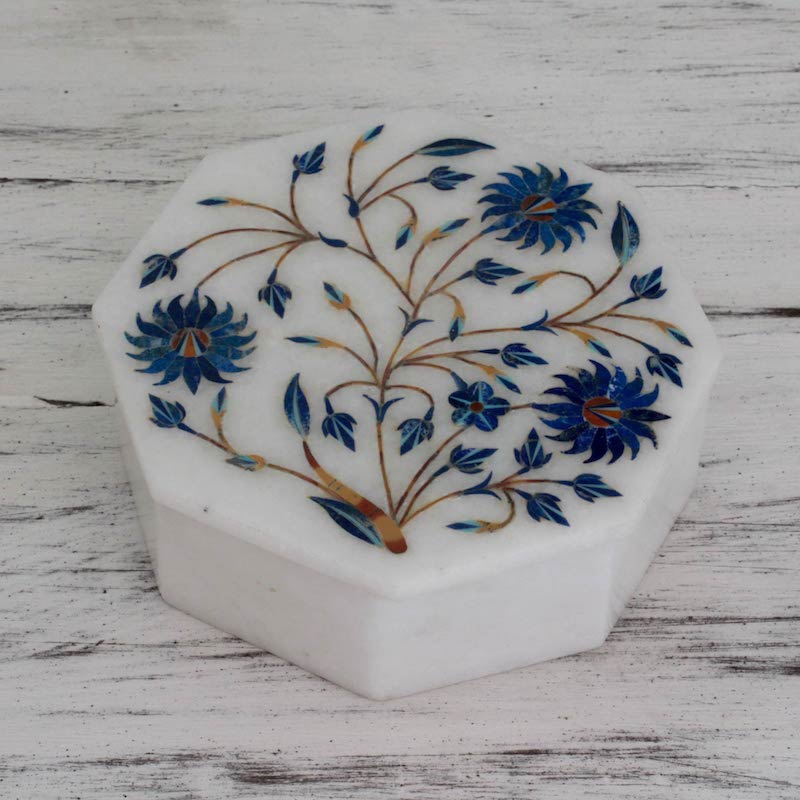 Even though the sapphire is a precious gemstone and lapis lazuli is classified as semi-precious, there's no denying that the latter gives the former a run for its money in the beauty category!  The depth of its color and those pretty golden flecks make it unique, eye-catching, and positively lovely.  Don't overlook all of the gorgeous lapis lazuli pieces at NOVICA and feel good knowing your purchase can help spread happiness and goes to support artisans around the world!
Save