As is often the case with trends, what's hot at one moment in time will cool, down and then eventually become popular again. I can remember when silver hoop earrings were all the rage in the '90s, and they're definitely ready for their next moment in the spotlight!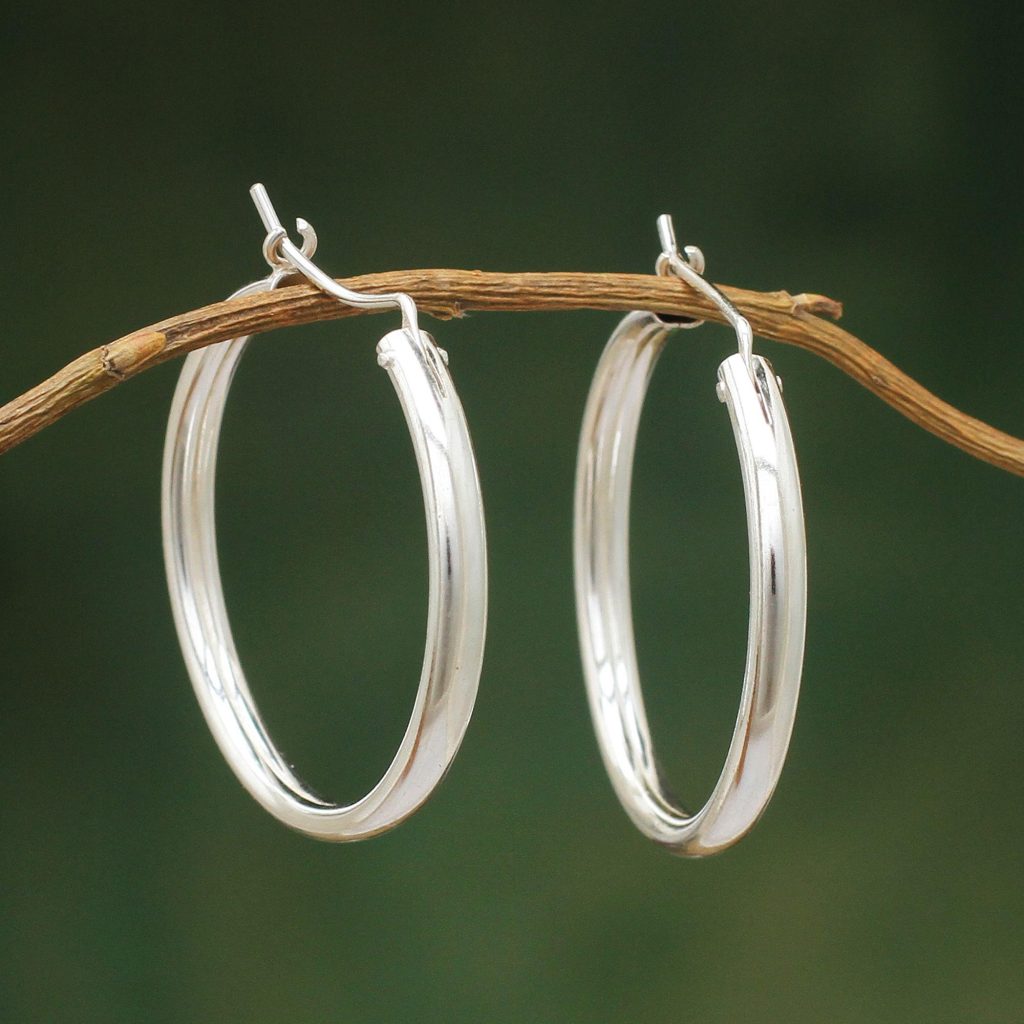 Silver hoop earrings are an accessory that can range from stunningly simple to boldly extravagant. Though the pair above is just about as basic as you can get, they are still lovely earrings and would bring a touch of grace to any outfit. Below is another subtle set, but this pair has a little more panache thanks to those smooth contouring curves.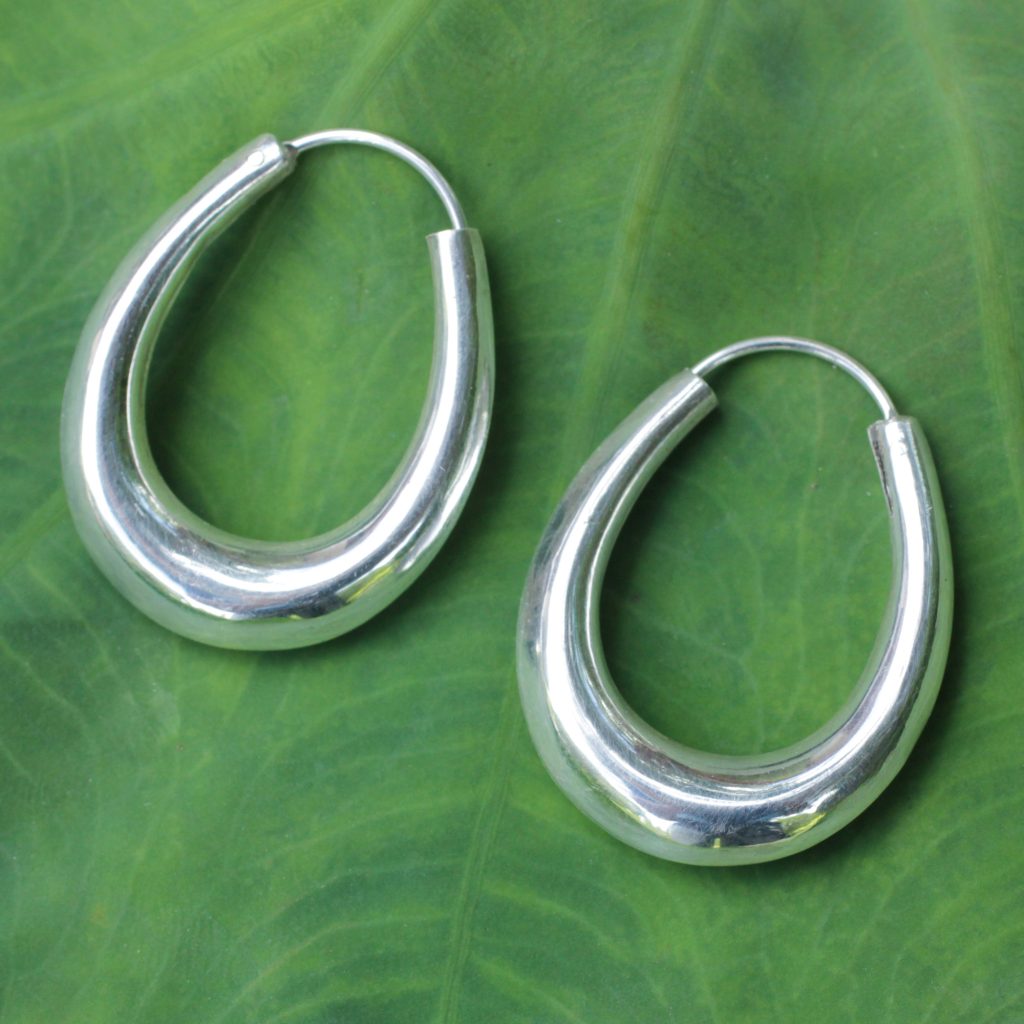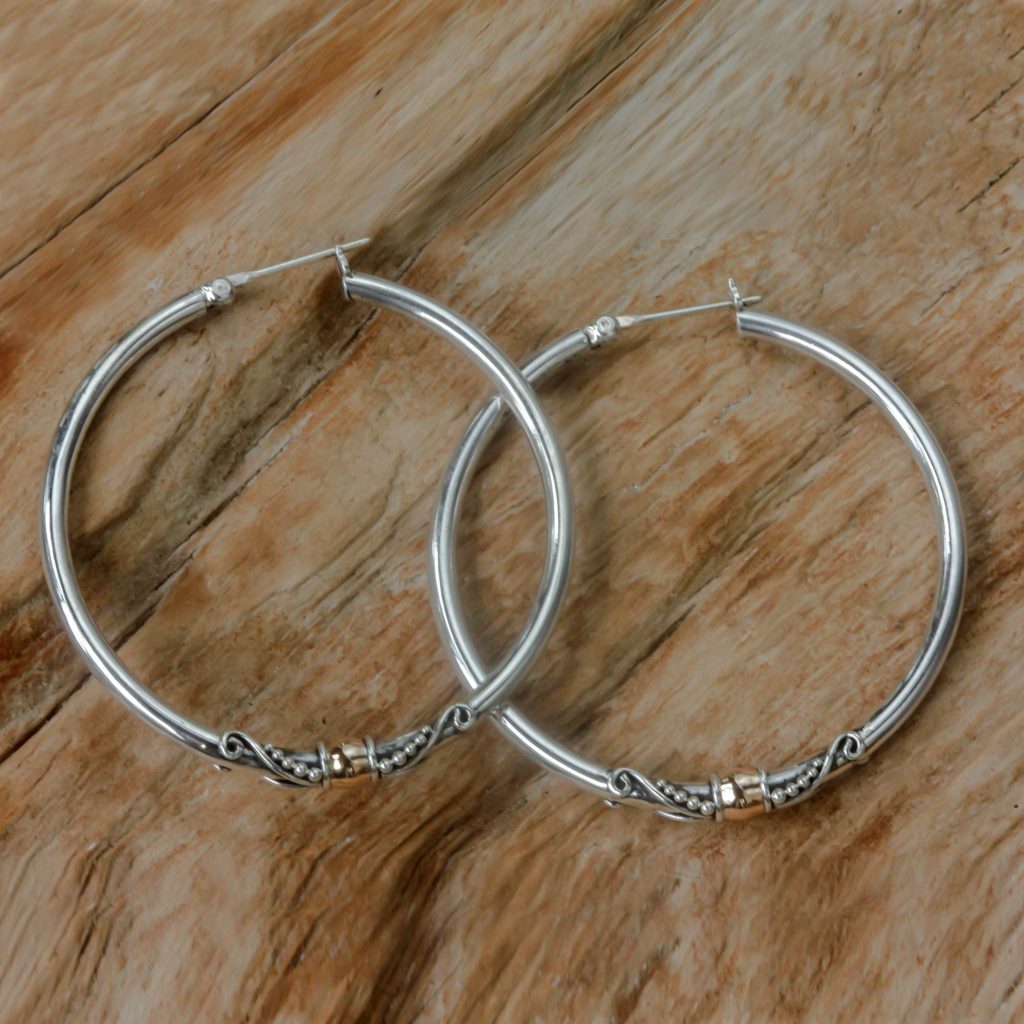 All it takes is the slightest embellishment to make hoop earrings a bit fancier.  For example, the pair above is accented with gold and a bit of detailing, giving them some extra pizzazz.  Below, a simple alteration in shape is enough to make this pair truly stand out as a modern, geometric option.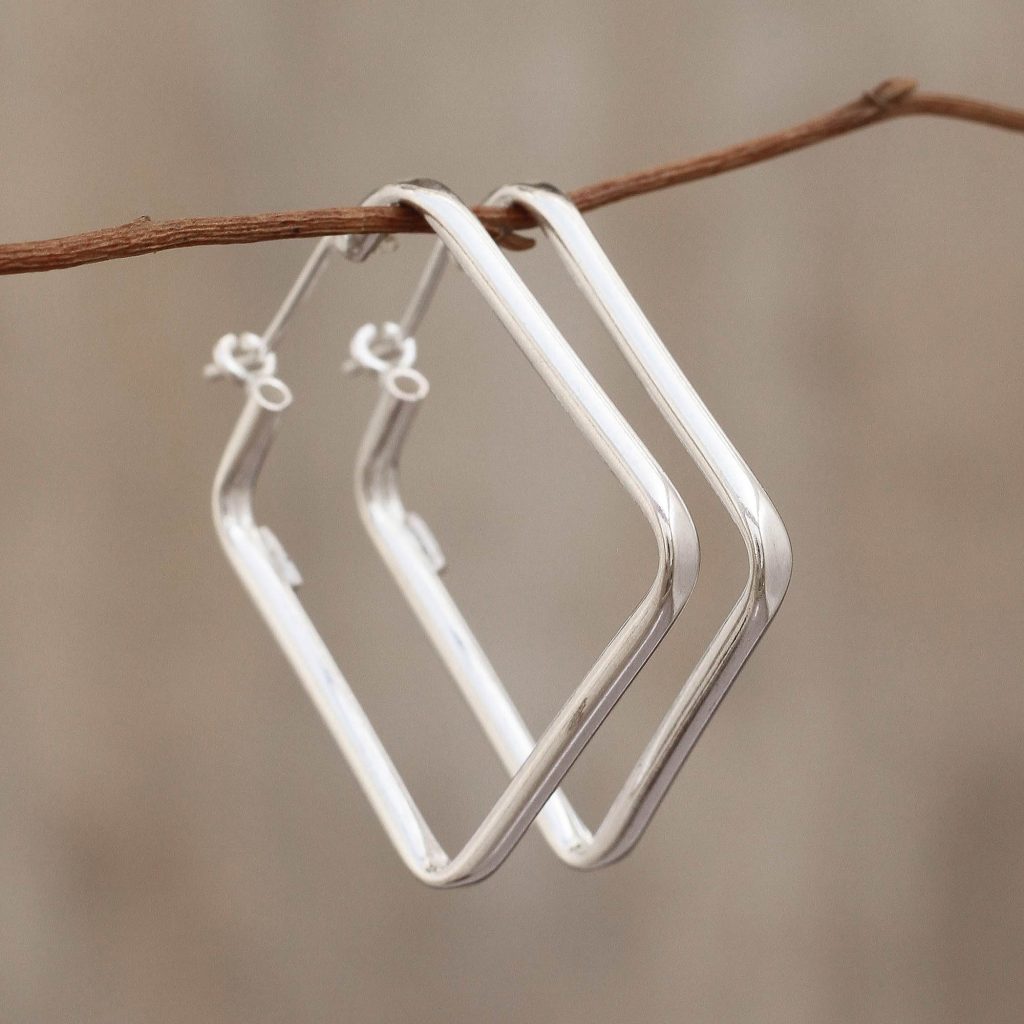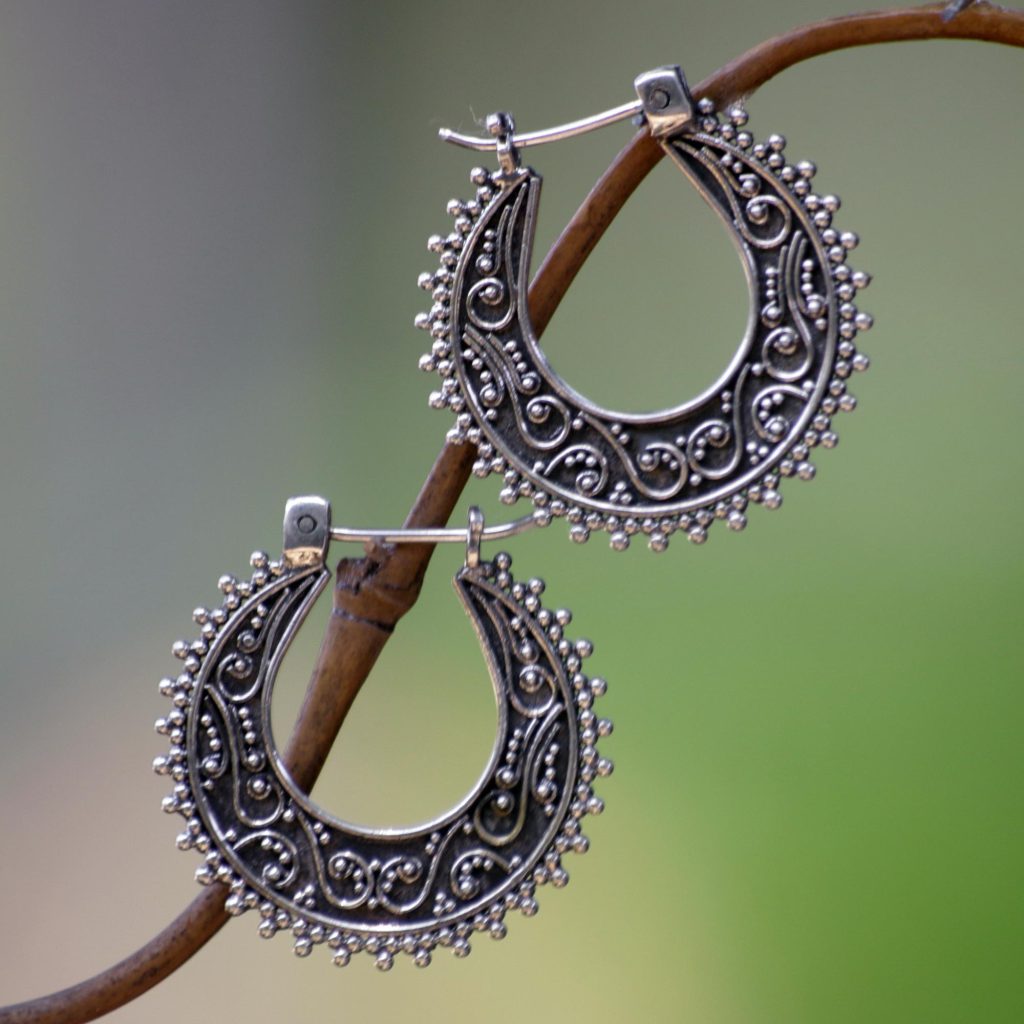 Beyond that, you can also find some very intricately designed hoop earrings.  Above, the hoops are covered with silver beads and curlicues, adding excitement and a pleasant symmetry.  The attractive pair of earrings below will thrill you every time you shake your head–the leaves move freely and definitely attract attention!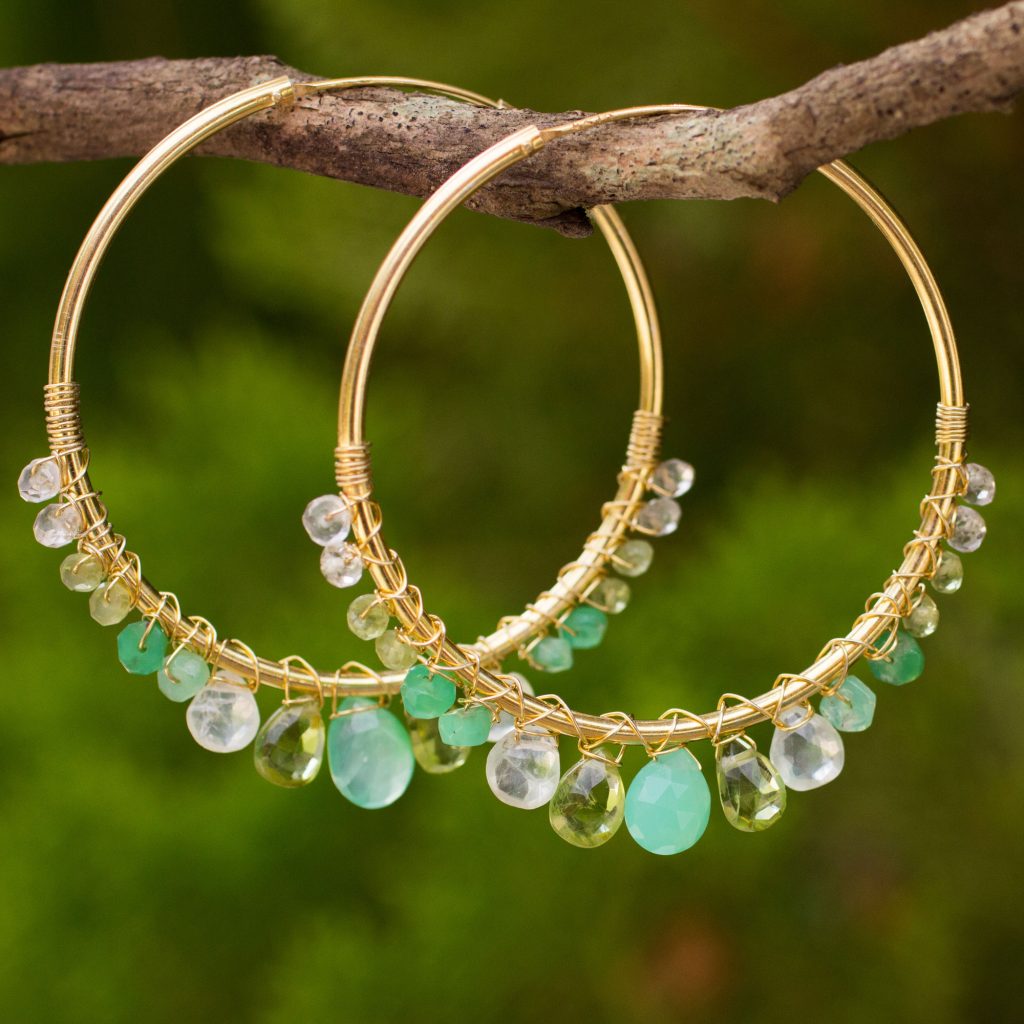 If you want to be really bold, there are plenty of hoops with vivid colors and stones.  The gold-plated silver hoops above are festooned with peridot, chrysoprase, and prehnite in varying sizes.  These earrings make an impressive statement!  Below, the striking hoops feature dangling stones of citrine, amethyst, and tanzanite in a stunning cascading style.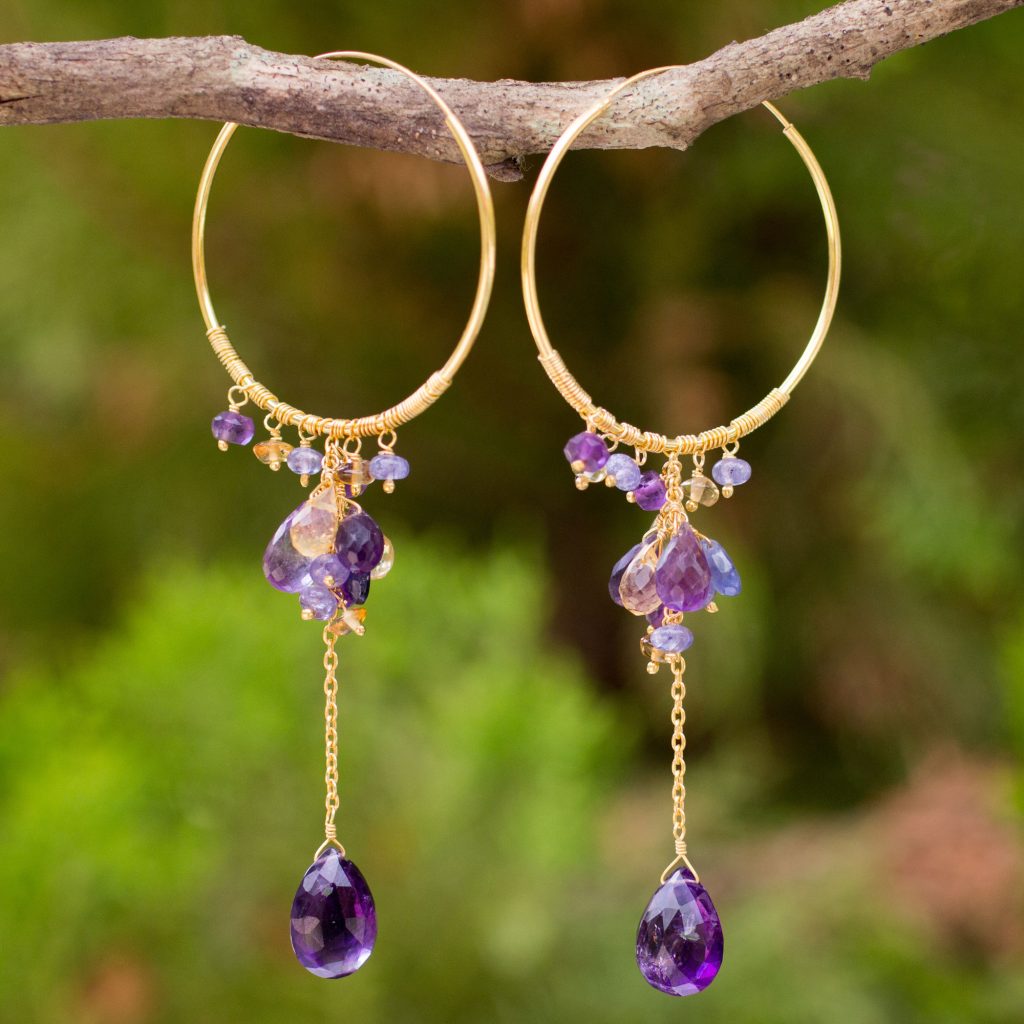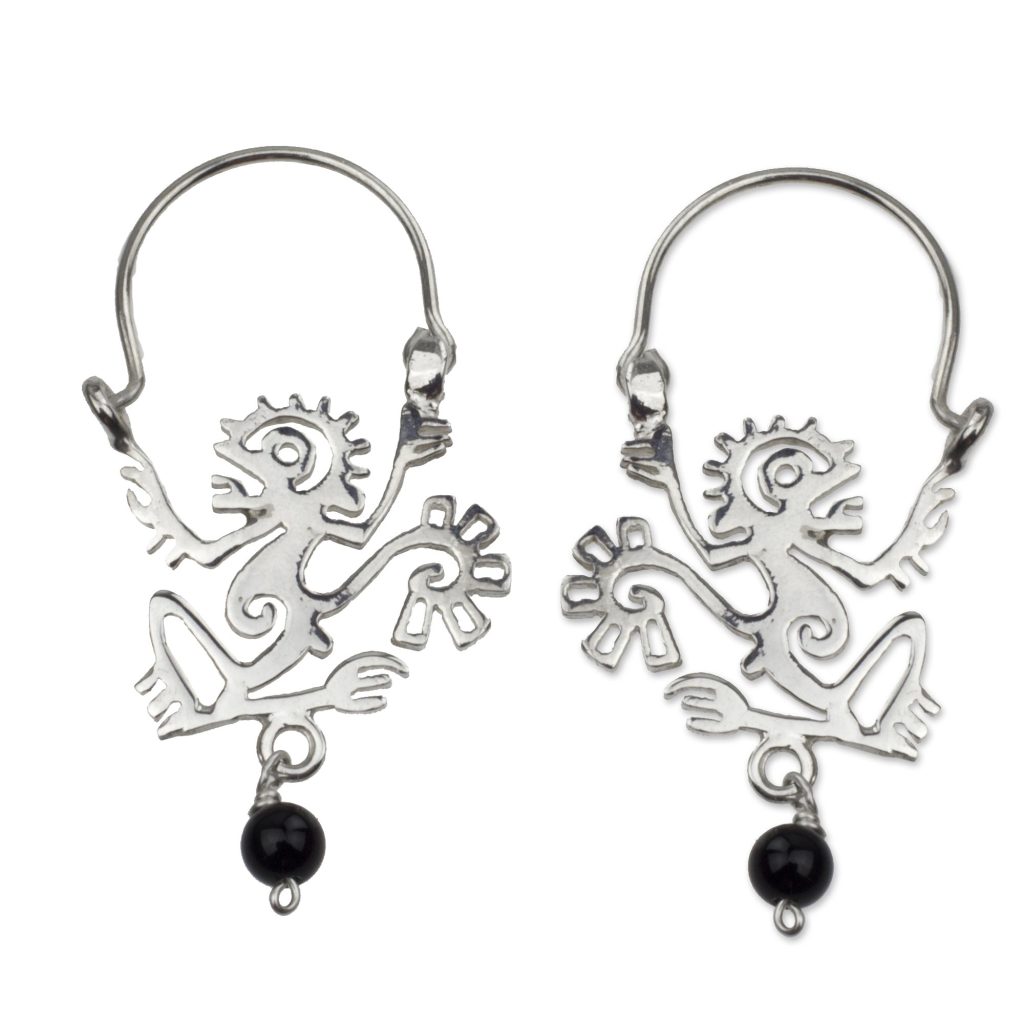 The animal lover in your life would be so excited to see the monkeys depicted in the hoop earrings above. They're adorned with a single black onyx stone, and it's up to you to decide whether those primates are dancing or jumping rope!  One final pair of unique hoop earrings is seen below.  They're made of beautiful sawo wood and are so complex and intricate that they absolutely demand a closer look.  What a special pair of earrings, especially if, like me, you're a fan of anything and everything bearing the heart shape!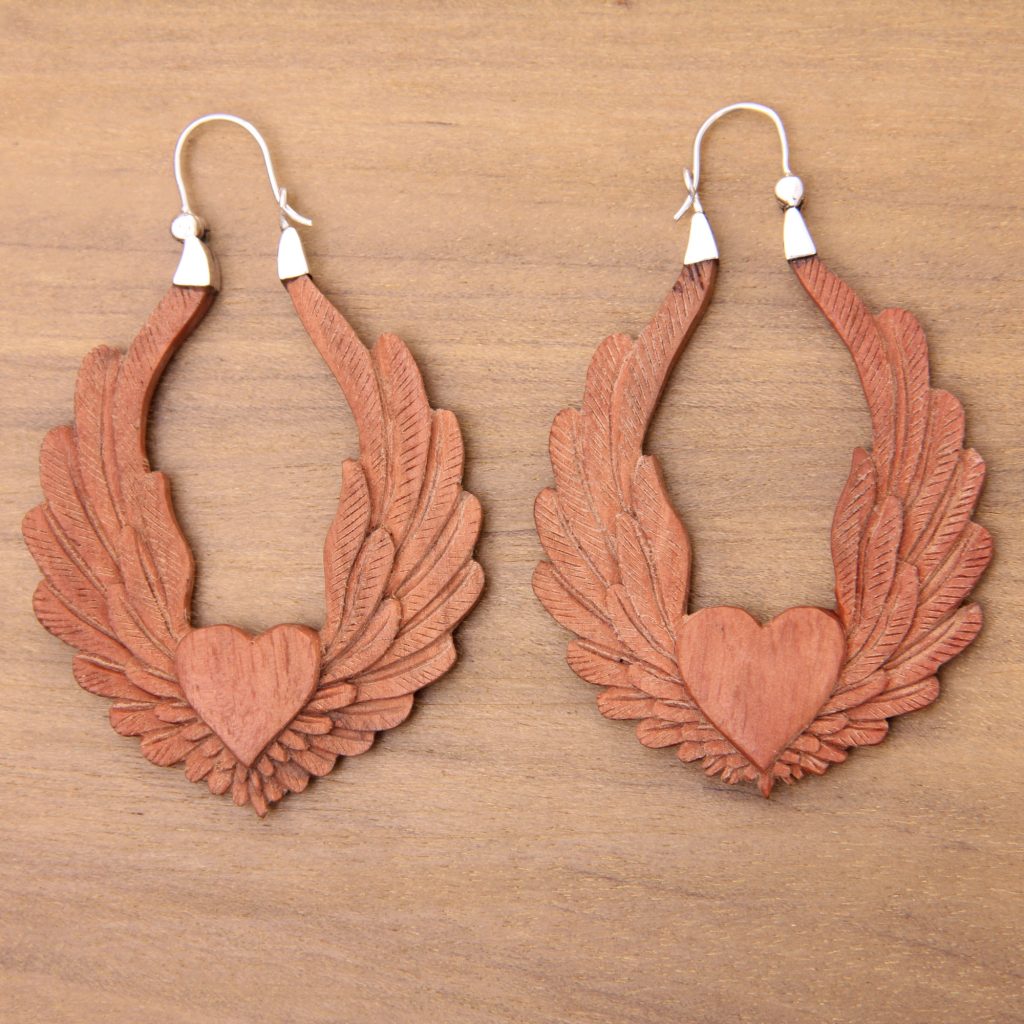 It's obvious why silver hoop earrings are finally (thankfully) back in style–they're classy but not necessarily ornate.  They can go with and elevate any kind of outfit, and they are completely suitable for practically any occasion. Every fashion trend or classic design imaginable can be translated into hoop earrings to complement your style!