If you are anything like me, one thing you struggle with is finding ways to store and organize your jewelry. With so many variations in what you have, from long and short necklaces, chains and large baubles, to the large variety of earrings, it can be hard to keep things neat and organized. Finding the right kind of jewelry box is important, and there are many options for jewelry storage to choose from.
What I have found that helps me stay organized is to make jewelry a part of my home's design, an expression of my personal taste. I love incorporating unique items and styles into my eclectic home, so how I store my jewelry becomes a lot easier when I look at the pieces as decoration in my bedroom and bathroom. Organization gets a lot easier when you let yourself be creative and allow your imagination to run.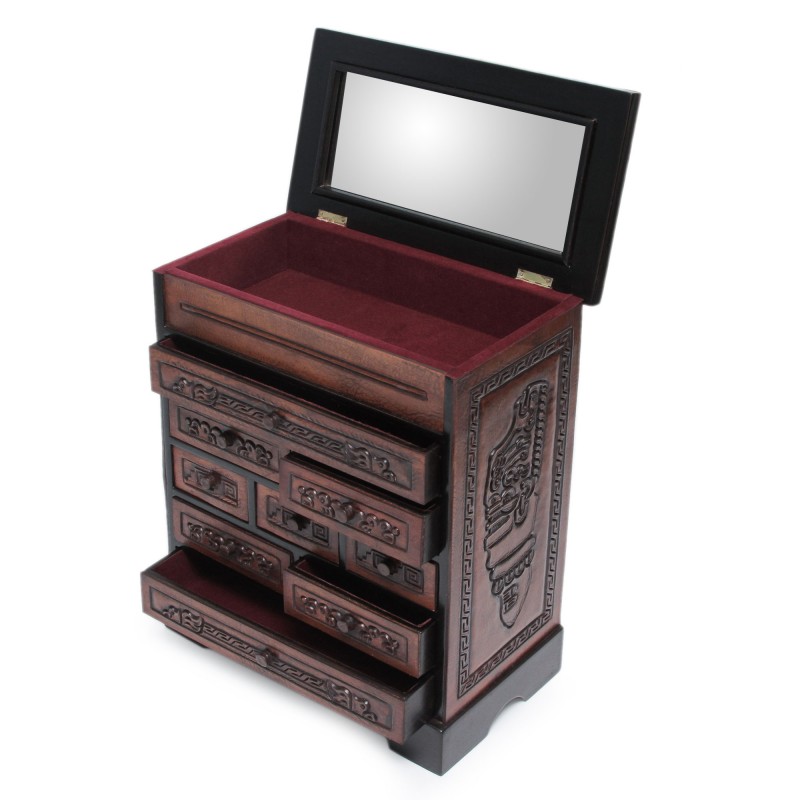 What you choose could be as classic as a beautiful jewelry box, with a number of drawers and storage compartments. Each drawer offers a safe place to lay your favorite necklace or bracelet, while the box itself is a beautiful piece of artistry decorating the top of your dresser. If the jewelry you have requires more than one box, choose a unique one for necklaces, another for earrings, and another for bracelets.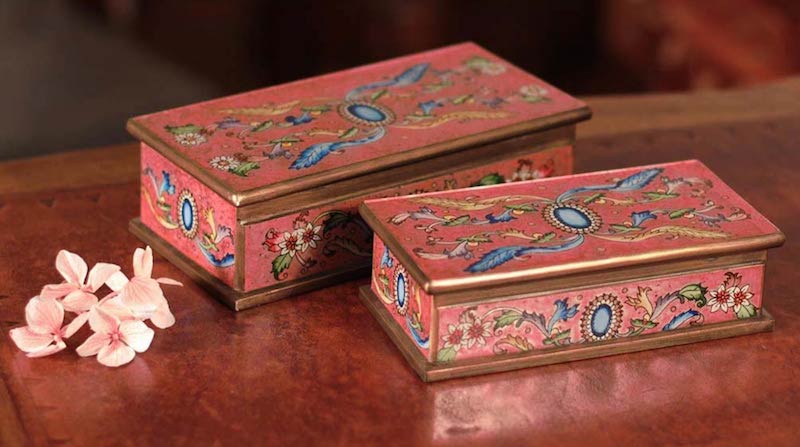 If the jewelry you have requires more than one box, choose a unique one for necklaces and another for earrings, and another for bracelets.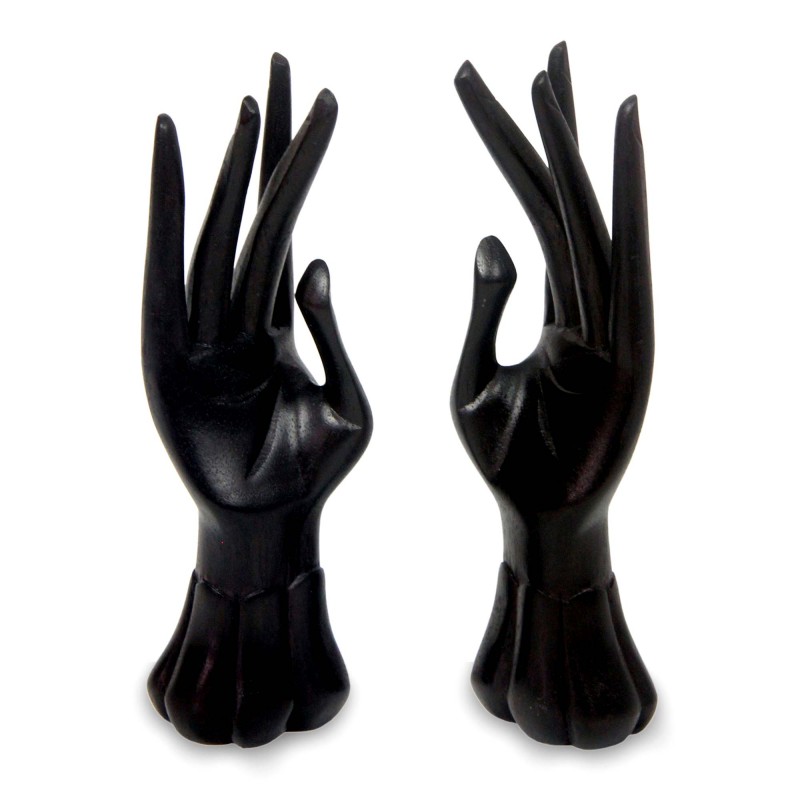 You could choose to display all your rings on a pair of sculpted hands made from jempinis wood dyed black. What a fascinating statement that would make in your room as well as keep all your rings conveniently located and ready to be worn. On the pair I have, I not only display all my rings, but I keep several of my watches on the wrists of the hands as well.
I love to hang earrings from an earring tree. Each earring looks like a flower or fruit hanging from the branches, and it is easy to keep dangle earrings free from tangles when you display and store them like this.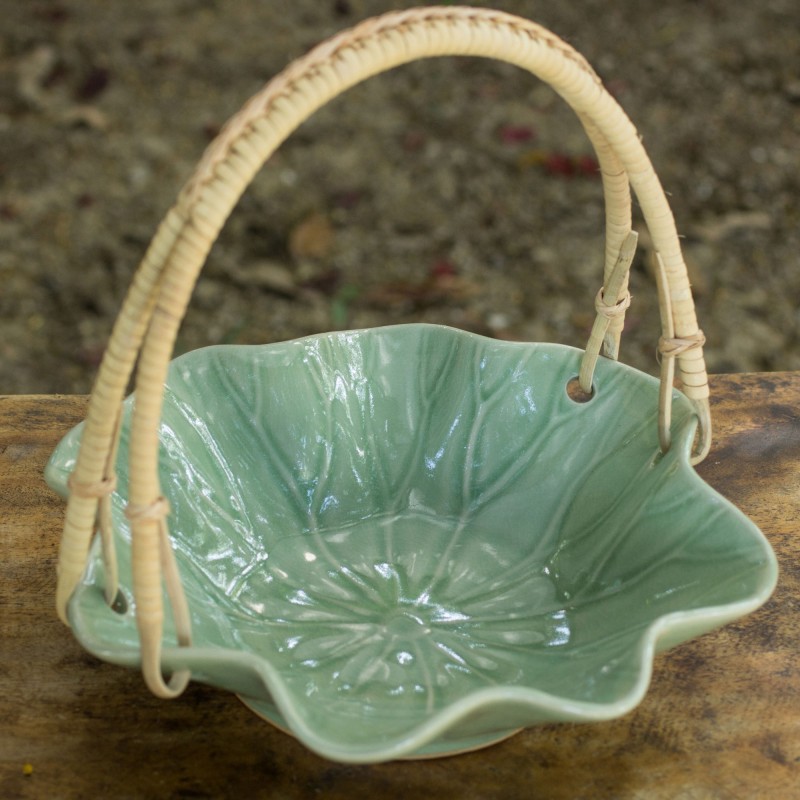 One of my favorite things I use to help me keep organized and from losing pieces is to keep a small basket or ceramic dish in my bathroom. My jewelry is safe from getting bumped down the drain and it looks so pretty sitting on the counter. The pieces I wear every day are always right there, safe and ready to put on.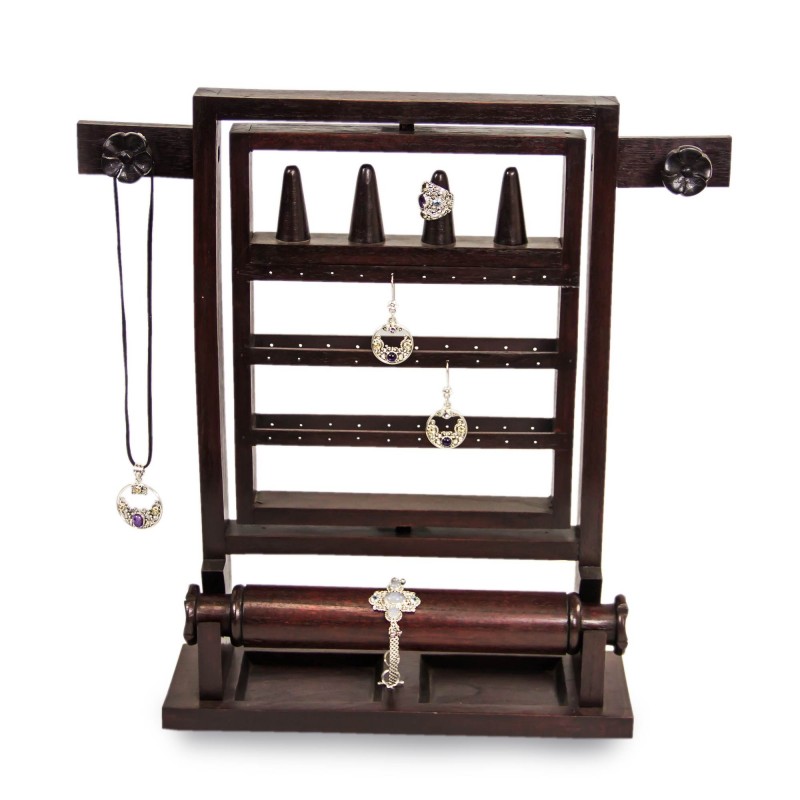 Instead of using a traditional jewelry box, you could use something that is open and has quick access to pieces. There are places to place your rings, hang earrings and necklaces, and a unique rod for sliding on your bracelets and watches.
Another unique and open design is similar to an earring tree, only this kind of tree is for all your jewelry. You can hang necklaces, bracelets, watches, and rings from all the branches, keeping them free from getting tangled and easy to get. It would look beautiful displayed on the top of your dresser.
Organizing and storing your jewelry does not have to be boring or ugly. It can be as lovely as the jewelry itself and can keep your life a little less chaotic and a lot more beautiful.
Rate this post:
[Total:

0

Average:

0

]