Most of us are familiar with the frustration of scanning a closet filled with clothes and feeling like there's nothing to wear.
Maybe you're bored.  Maybe you need a refresher.  Maybe you need to add meaning to your wardrobe.
Just as one can be an aficionado of cigars, so can one be an aficionado of fashion.  Knowing from where, by whom, and exactly how an item was made instantly transforms it from an ordinary object into a prized possession.
It's that feeling you get when receiving a compliment on something you're wearing times ten because you're able to respond with a heartfelt story about who and where that piece came from. This always leads to an overwhelming sense of positivity, power, and pride.
Take, for example, this gorgeous Guatemalan handwoven natural and recycled cotton woven poncho.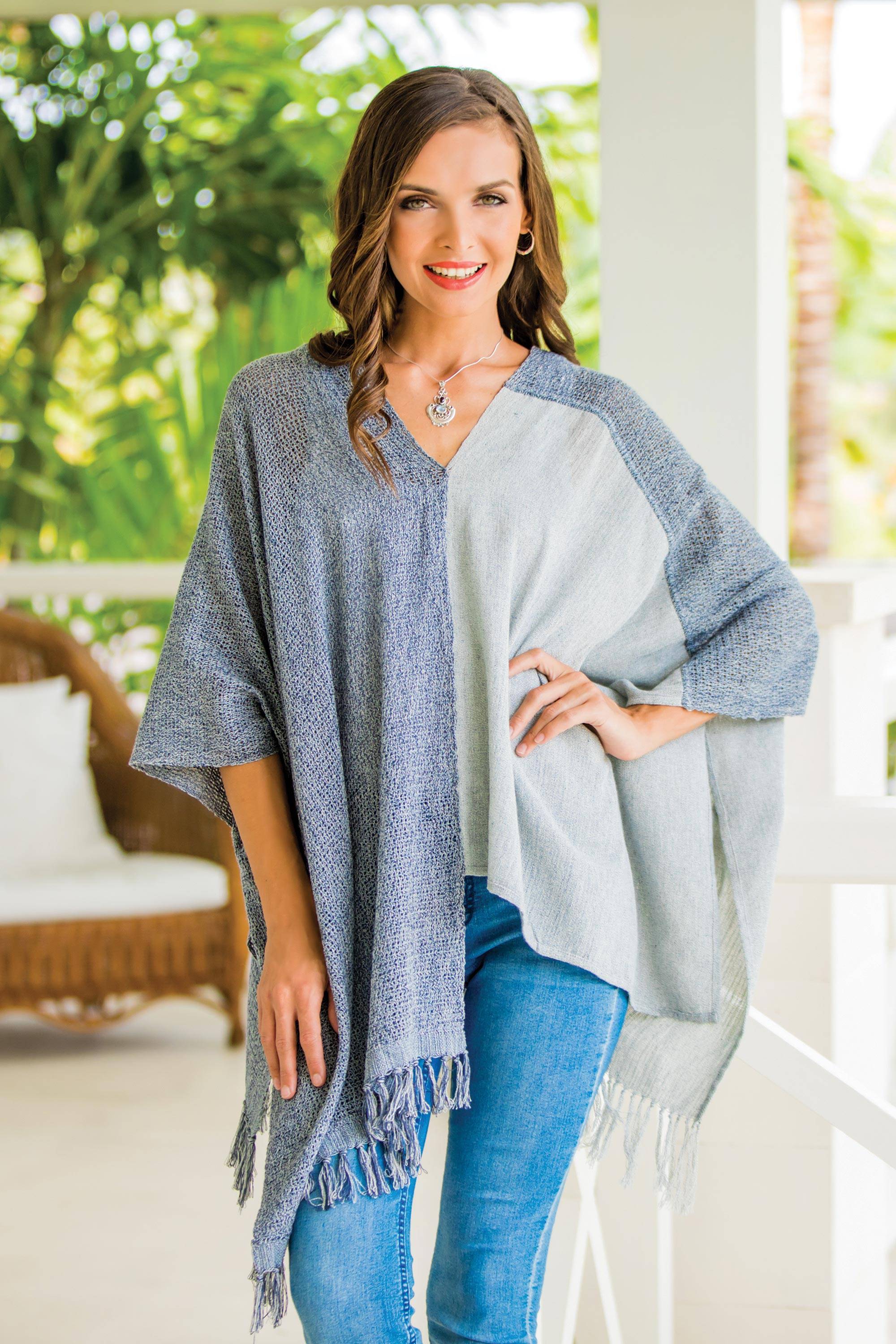 It is designed by Luisa Villavicencio, whose family maintains the last remaining cotton farm in Guatemala.  Naturally, her passion to create has also become her duty.  In order to preserve her country's tradition, she continues the authentic process of doing everything by hand; from growing the cotton to cultivating it to transforming it into clothing.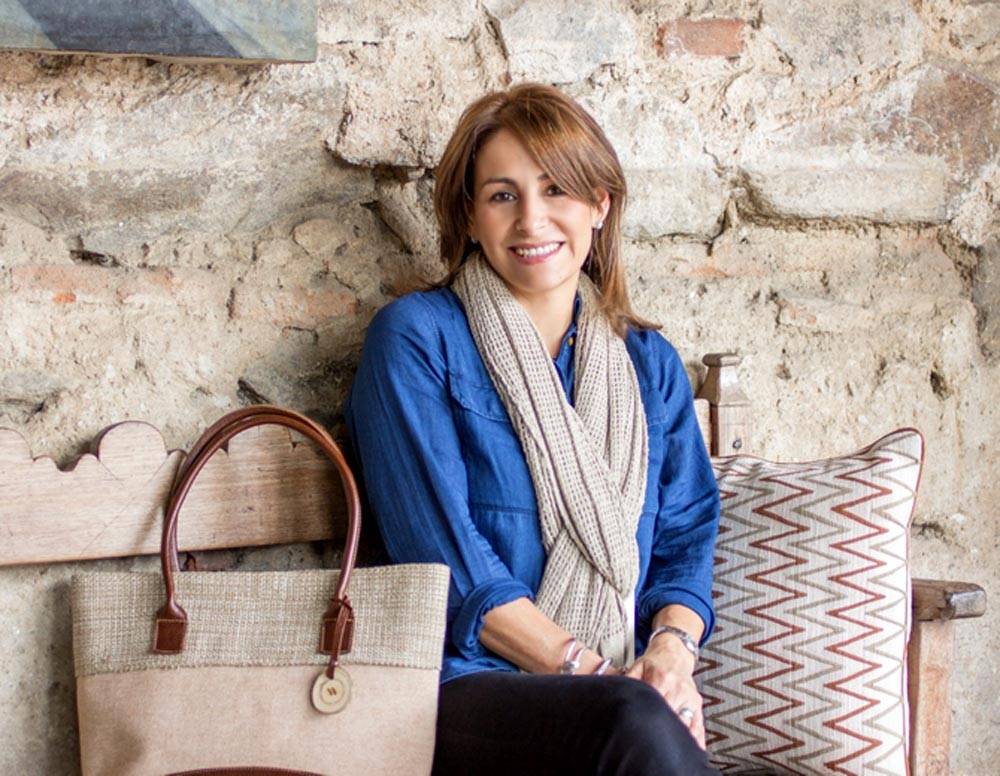 Stories like Luisa's are many, so we chose a few key items that are essential when rebuilding your wardrobe, along with the uniquely exceptional stories behind them. Suddenly, getting dressed feels a lot more fun… and inspiring.
1.  LIGHT CARDIGAN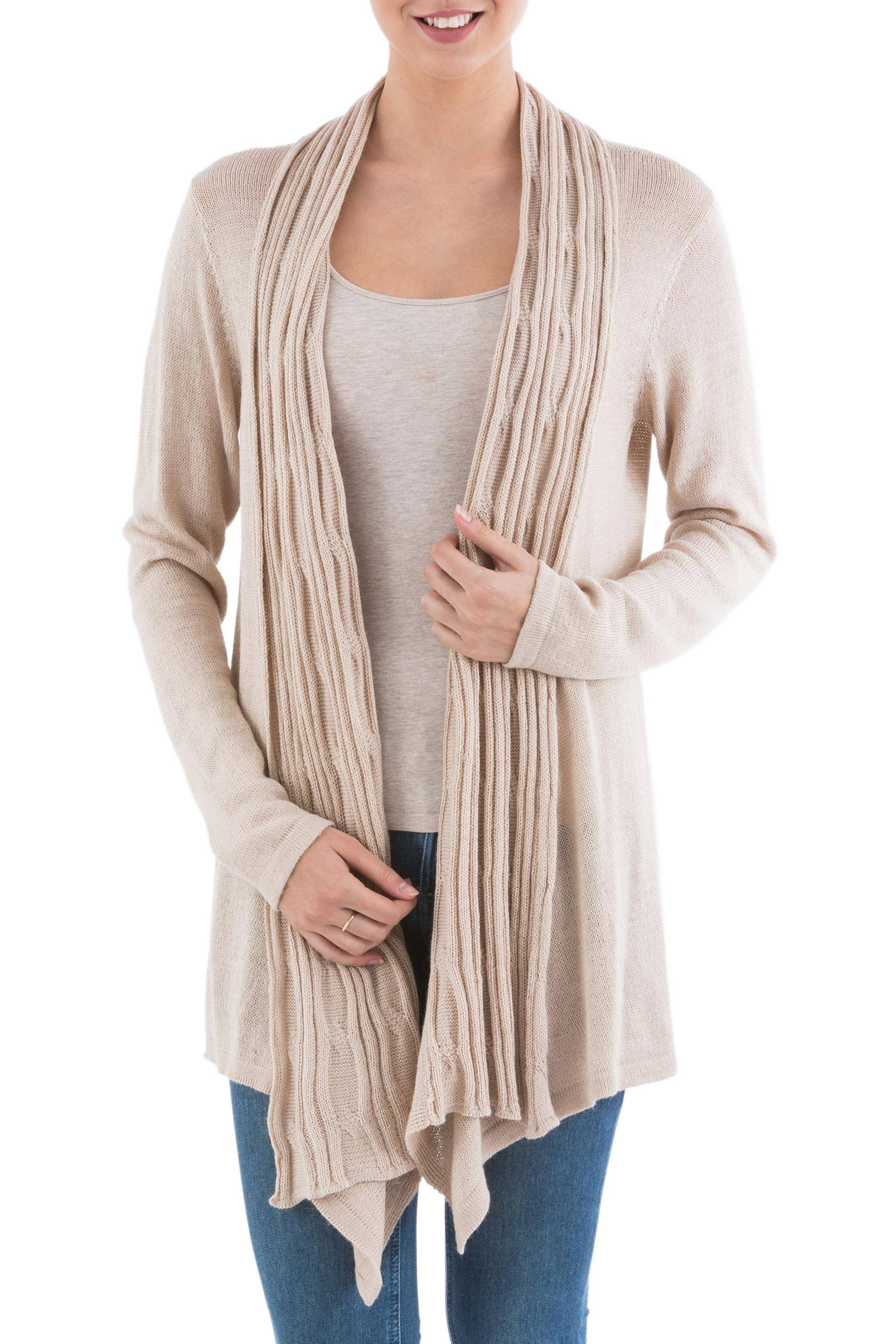 One can never have too many sweaters.  Wraps, cardigans, pullovers … they're super comfortable and can be worn for a variety of occasions.  This long-sleeved beige cardigan sweater from Peru is made of alpaca wool, which is produced in less quantity per year than cashmere but is just as soft.  Plus, it's as durable as sheep's wool and has the luster of silk.  As a child growing up in Peru, designer Nestor Yana learned the art of knitting and weaving from his parents.  He was taught on primitive machinery that he and his family built themselves.  Today, thanks to profits earned at local markets, he is proud to be developing newer designs on more modern equipment.

2.  CASUAL BLAZER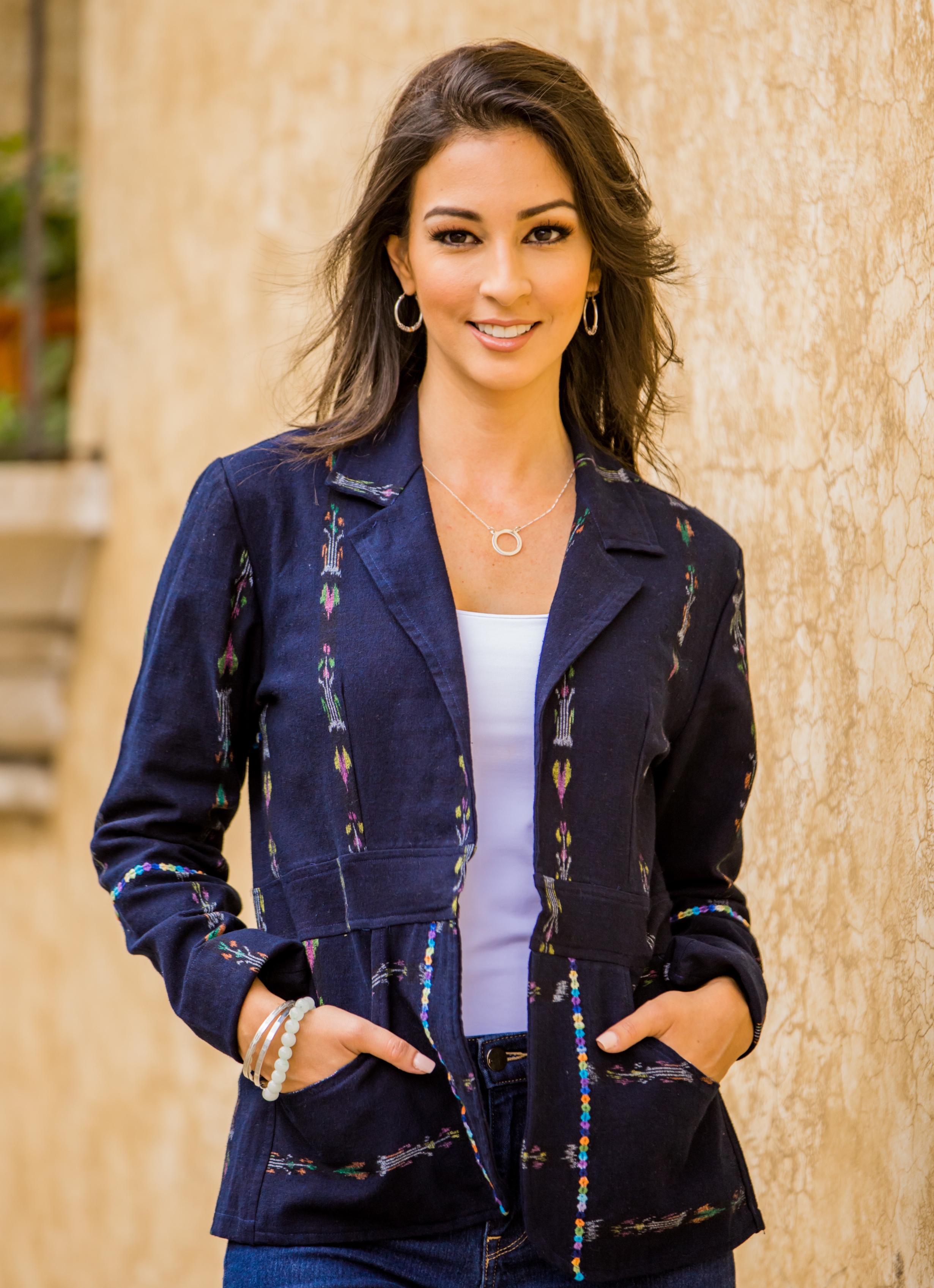 Blazers offer a clean look to any outfit and are a must-have when it comes to layering. This woven blue cotton blazer with multi-color accents was handmade on a traditional floor loom by Guatemalan designer Patricia Hernandez, who believes she has always had a flair for design. Her family admired her sketches from the time she was a child and eventually encouraged her to take classes. It was obvious from the start that she was a natural with a strong passion and solid entrepreneurial spirit. Before long, Patricia had channeled her talents into her own company and started teaching and hiring her family, as well as fellow local artisans, to come work with her.
3.  STRUCTURED BAG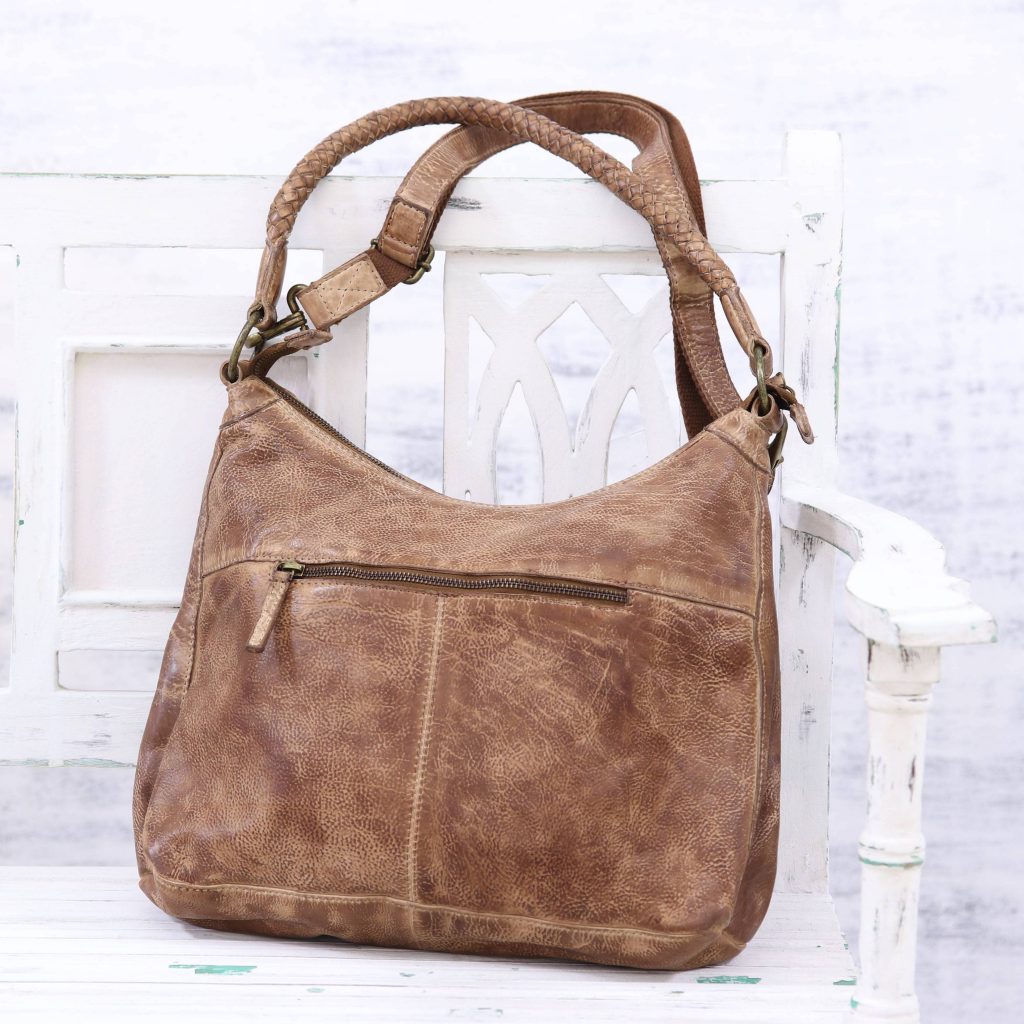 A fresh handbag immediately updates any look and ties an outfit together. This distressed brown leather shoulder (or sling) bag from India features multiple functional pockets and was handmade by designer, Akhter Kamal.  Kamal learned his craft from his father and through hard work, dedication and passion, went out on his own to create a thriving business which today employs many in his local community. He studies trends and designs with them in mind while giving each bag his own unique stamp. 
4.  VERSATILE SCARF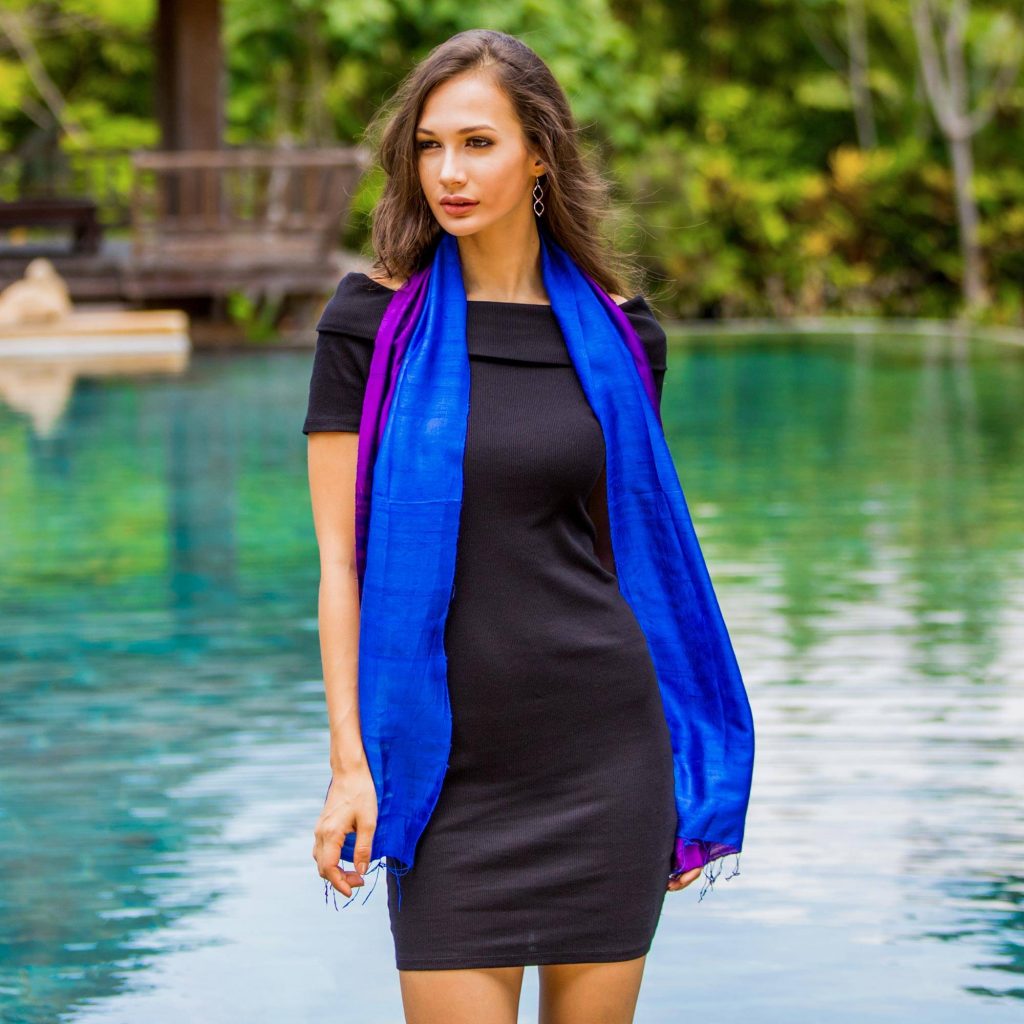 It's easy to enhance any outfit or seamlessly transition from day to night with a bold scarf like this handwoven silk scarf in purple and blue from Thailand. Artist Vinita Tongtawat studied at the College of Fine Arts in Bangkok and earned her bachelor's from Bankok's Silpakorn University. Her thesis on batik textiles was selected and exhibited, and her work quickly sold. Armed with a great deal of confidence and pride, she pursued her talents and eventually launched her own business for which she still mixes all of her own dyes and inspects all of the various fabrics.  She says although she's getting older, Vinita is pleased to be passing her gifts on to her daughter who just graduated from art school.
Adding just a few new auxiliary items to your wardrobe from NOVICA will undoubtedly help you achieve a fresh new start for any occasion this season.  Make this the time to embrace your flair for fashion while showing off your love of art, travel, and giving in support artisans and their families around the world.
Rate this post:
[Total:

0

Average:

0

]