In recent years, the fashion trend has been to layer many types of accessories. From boot socks to vests to infinity scarves, layers add interest to any outfit. When considering jewelry accessories, one of the first things that come to mind is necklaces. NOVICA offers a wide variety of jewelry items, but the necklace collections definitely steal the show. The beautiful example below is Aparna's "Blue Regal," and it is meant for layering. Without guidance, figuring out how to layer any necklace, or several together, can lead to a tangled, awkward-looking mess. Luckily, this how-to guide is here to help you layer with style.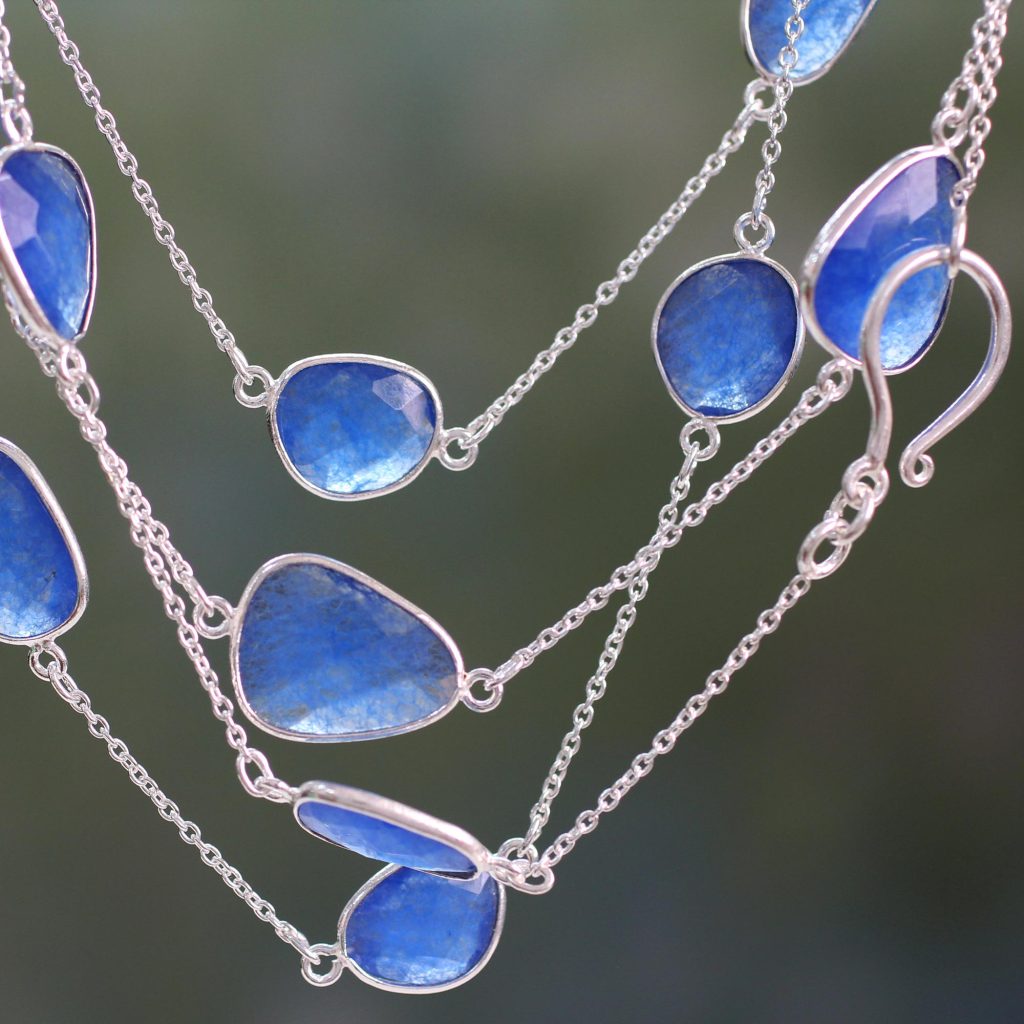 In general, you'll feel most confident wearing what makes you happy.  However, if you're looking for a start towards a specific look, consider the following categories.
Classic
If you're new to layering necklaces, you may want to follow a "safe" rule of thumb: layer necklaces of different lengths and types. Length can be varied from choker to flowing full-length necklaces. In general, pairing dainty, delicate, shorter necklaces with bulkier, longer necklaces is ideal. A great starting point for layering is Angels' sterling silver necklace, "Deco Lace."  This fine choker is fashioned from ball chain and sits on the collar bone.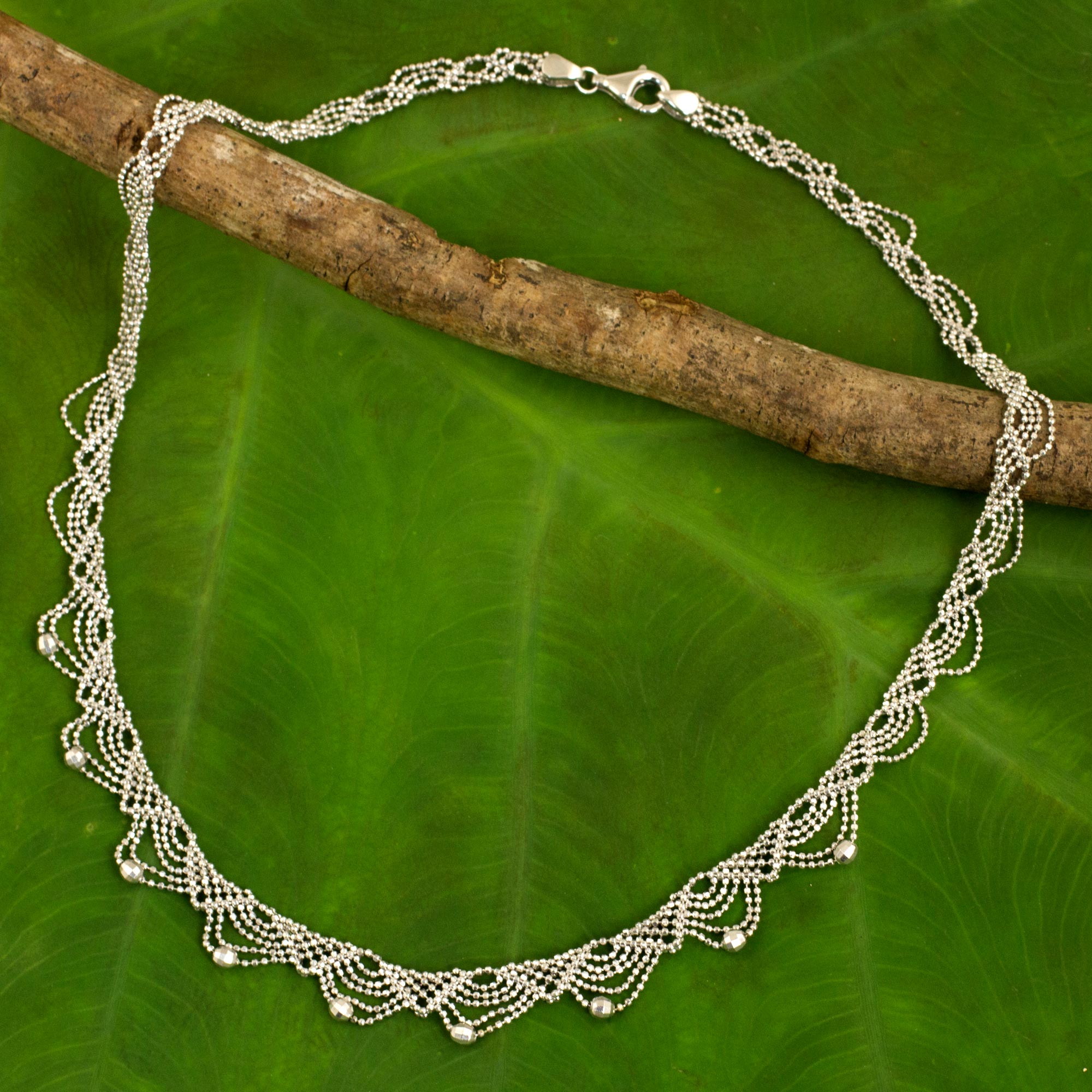 From there, at least one mid-length necklace would be ideal. Because our base necklace was Sterling Silver, we'll stay with that theme in this example. A personal favorite is Bhavesh's "Delightful Colors". This beautiful necklace features a variety of gems including garnet, amethyst, and citrine. The stones alternate and are set in sterling silver. This necklace can also be wrapped to make two shorter strands.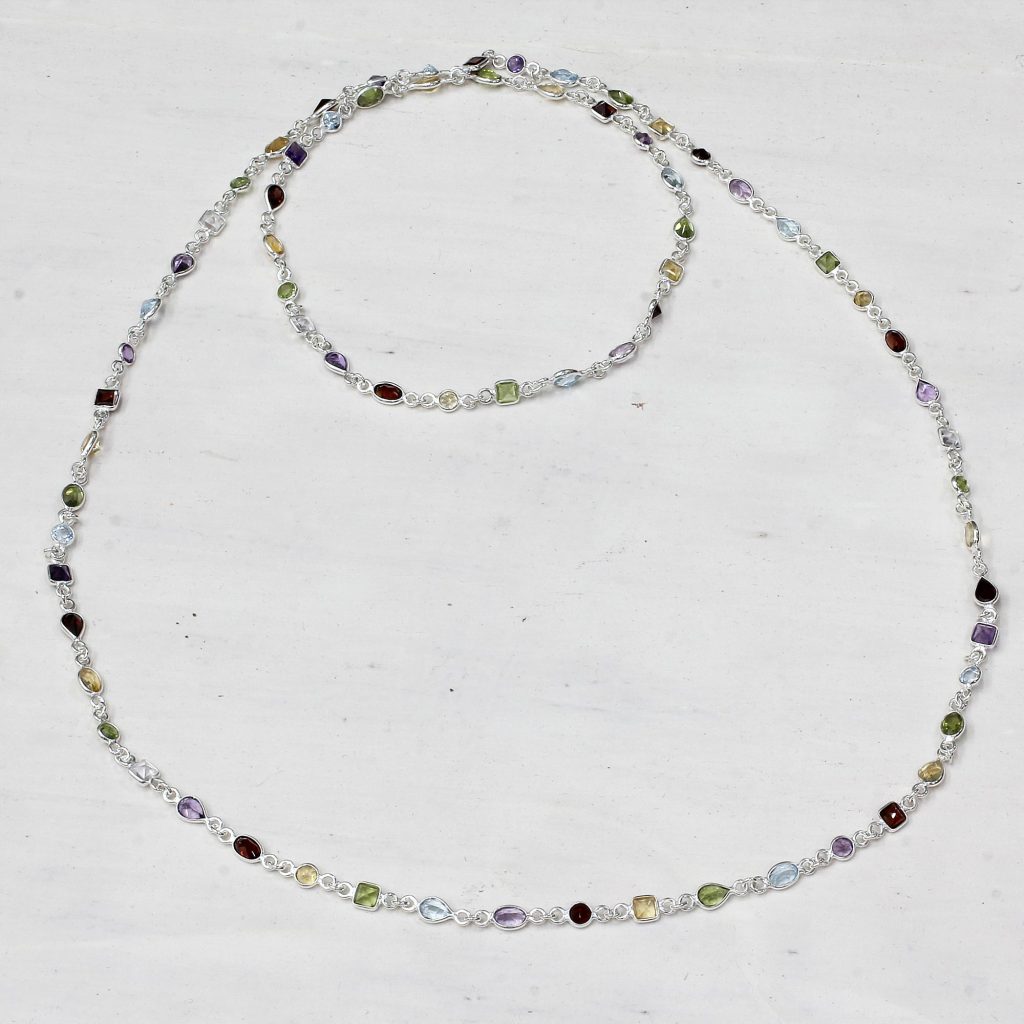 Finally, in our example of a basic layering, a long necklace should be utilized. Playing off of the theme of gemstones, Teodoro Melendez and Family's "Spaces" features lilac tourmaline and a delicate chain. The long chain hangs lower than the other examples here and features the common theme of .925 sterling silver.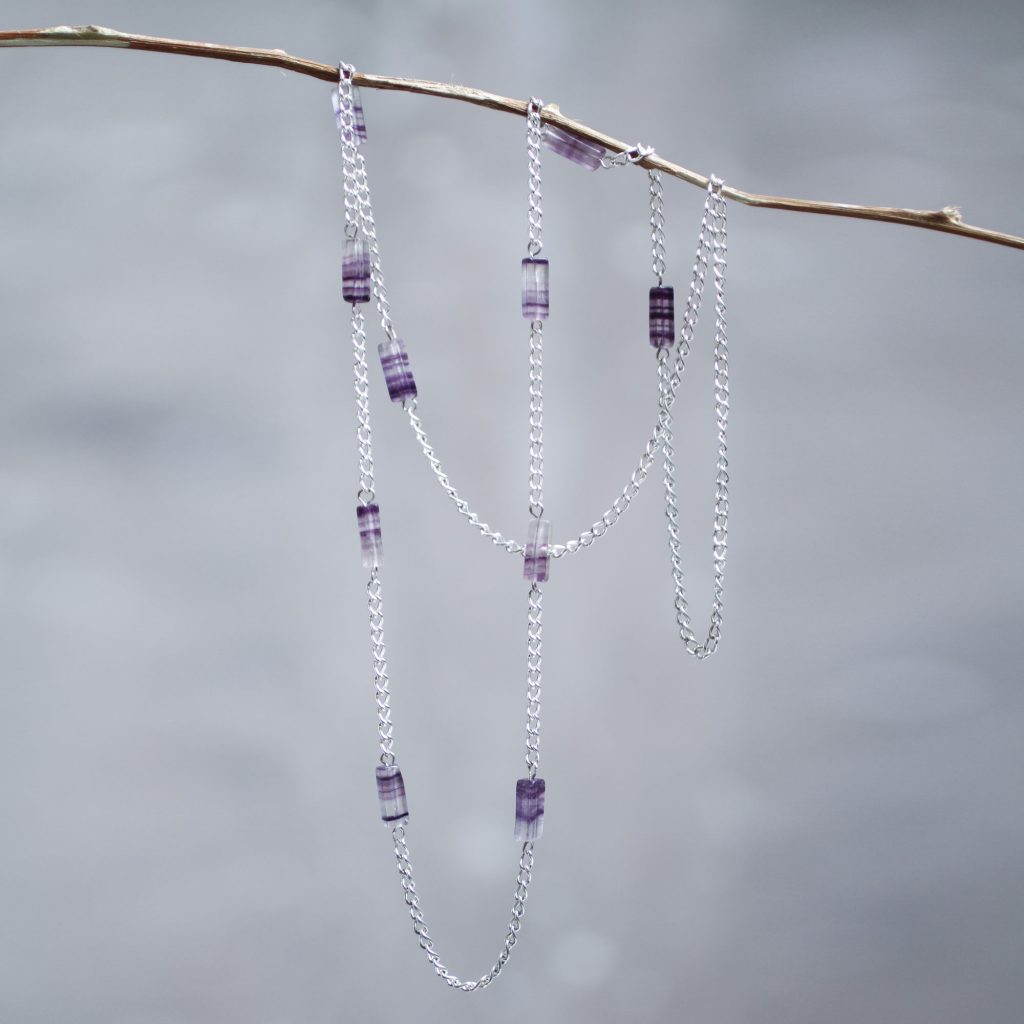 To branch out from basics, here are some styles you may consider as alternatives.
Collars
Layering several chunky, similar length necklaces provides a collar look. Finding a common theme (metal, color, stone, material, etc.) creates more unity in the overall look. "Dawn Sun" by Chuleekorn is a great base. The wide piece features beautiful turquoise-colored calcite set among other gemstones in a variety of sizes.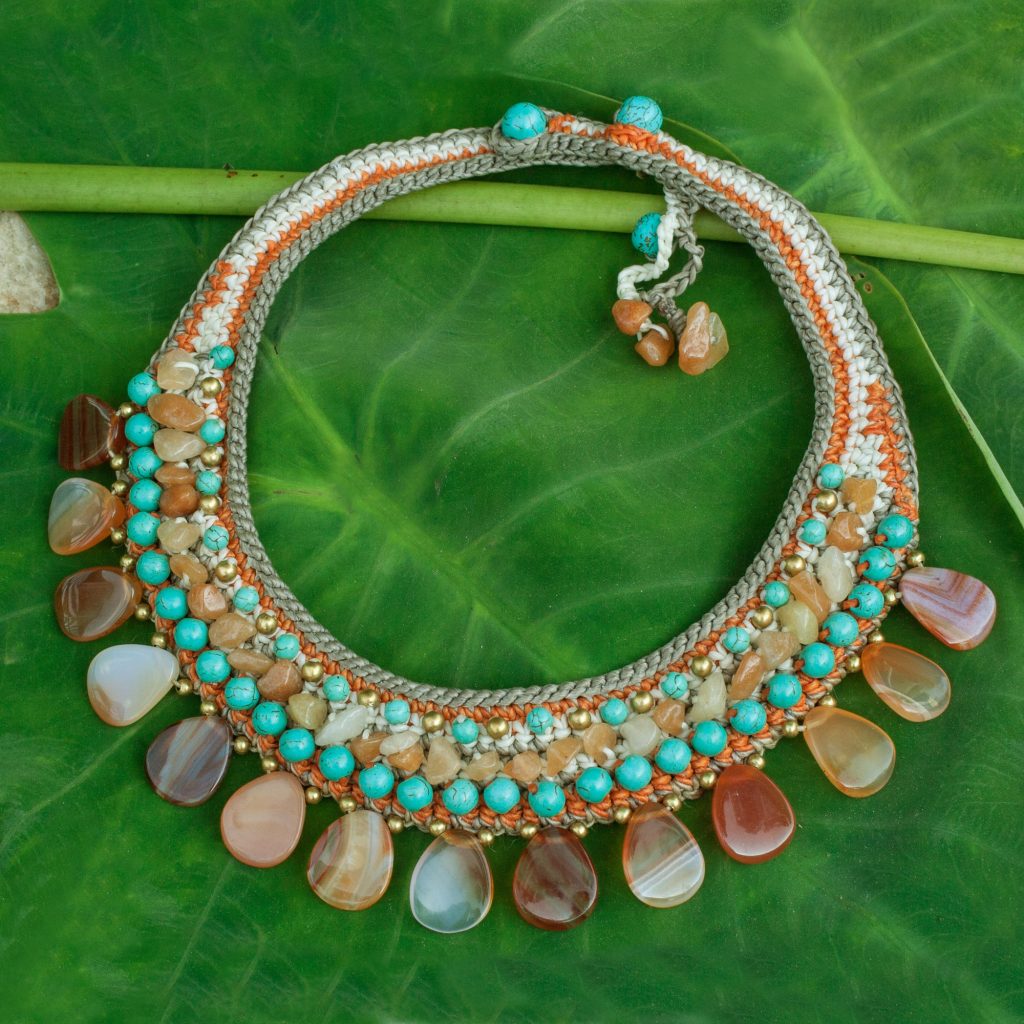 This necklace pairs beautifully with "Blue Ginger Bouquet". The shared turquoise hues and natural, earthy color schemes mean that these two were practically made for each other! With these two layered one over the other, you're sure to start conversations!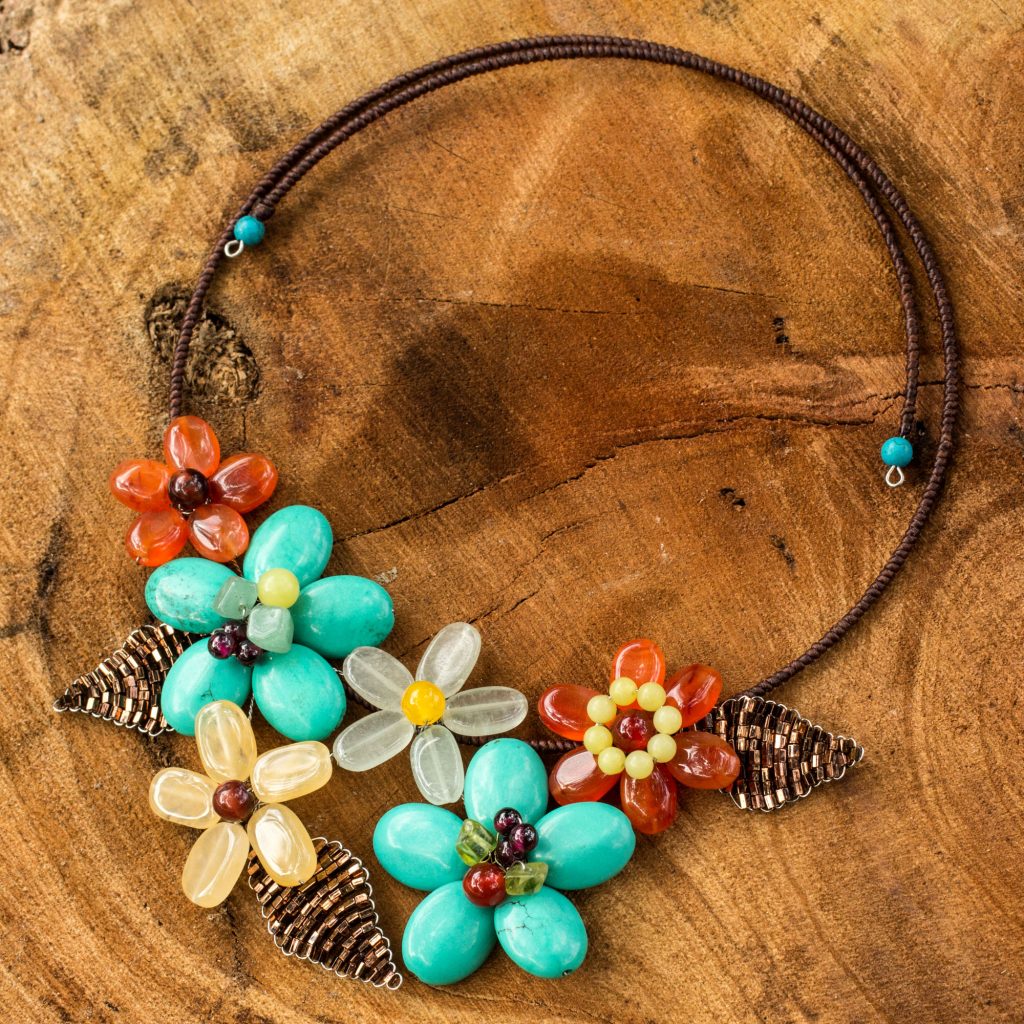 The Lazy Way
NOVICA offers a solution to those who might not want to put the work (or expense) into layering multiple necklaces but still have the layered look: pre-made arrangements!
Ketut Sulastri's "Triple Layered Joy" features three strands of various styles partnered to create a whimsical composition. The variety of stones and the asymmetrical arrangement make for an interesting combination.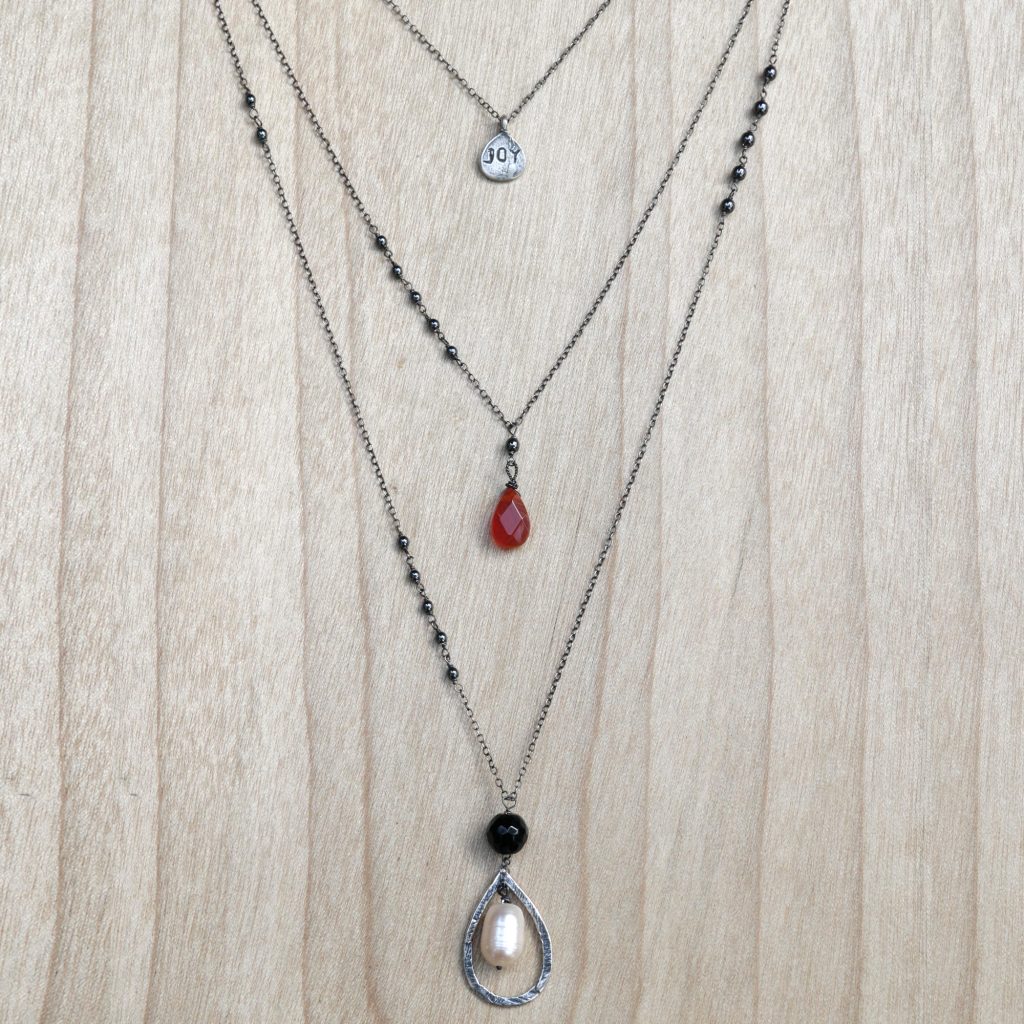 Another pre-made, NOVICA arrangement that captures the eye is "Purple Snow Peony" by Sukanya Thongperm.  This necklace follows the very basic rule of layering different lengths, while wearing only one piece. Featuring five strands of white cultured pearls, this beautiful necklace is a classic with a pop of color.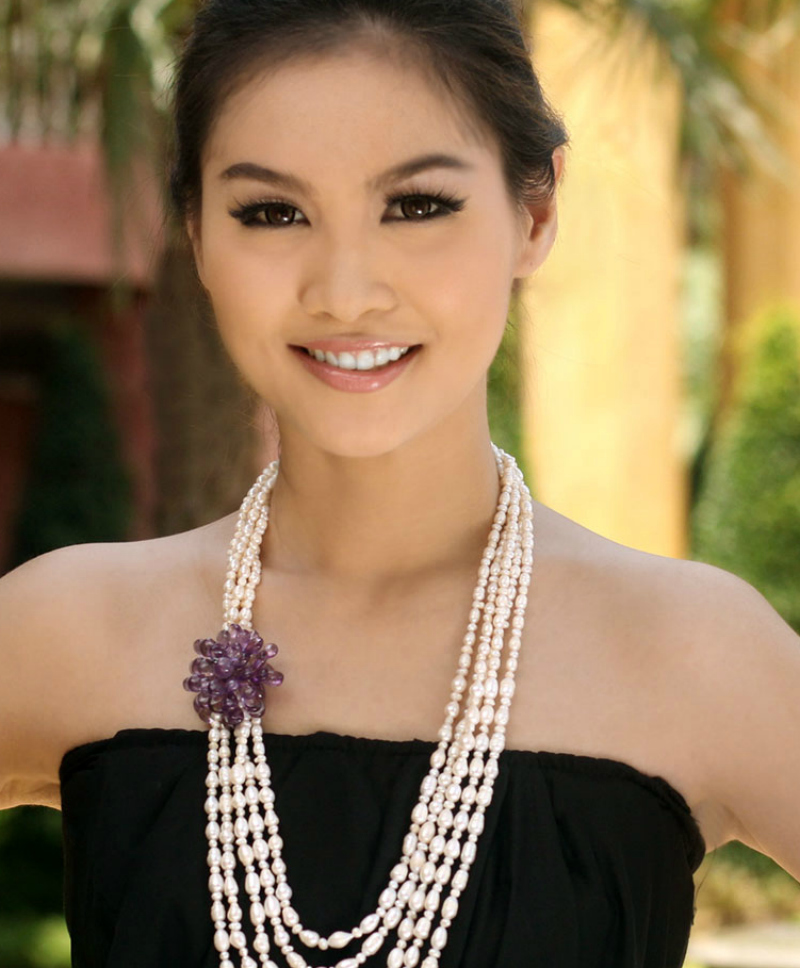 Overall, it's not hard to layer necklaces for a unique and personal look. With the help of a few simple guidelines and NOVICA's vast collection of handmade necklaces, you'll be getting compliments in no time!