Mastery in Miniature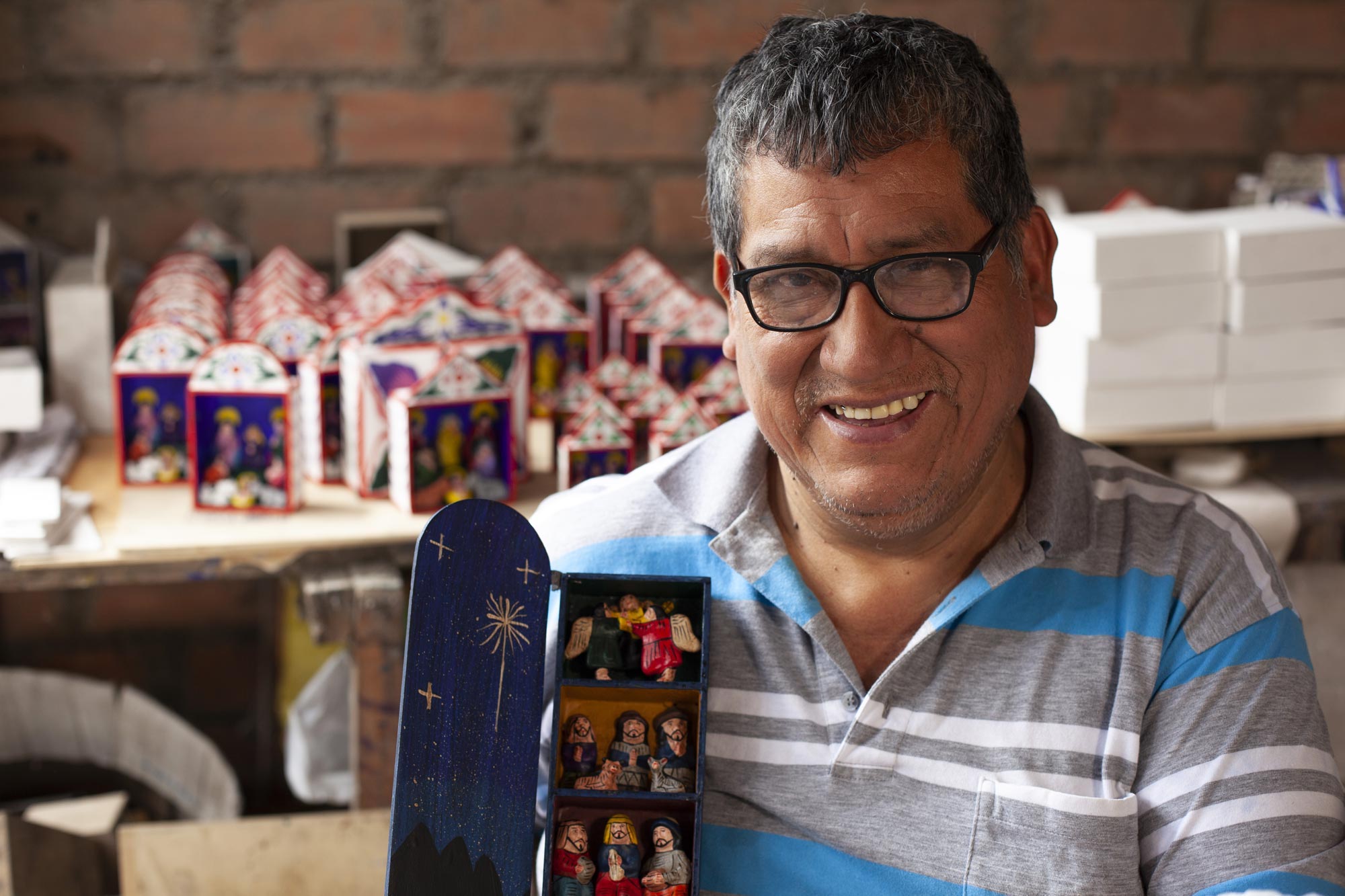 In the 1980s, Alejandro Chavez was given a terrible choice: join the terrorist group Sendero Luminoso that was destroying his rural home in Ayacucho, or join the Peruvian army that was jailing and killing his friends and family members. The choice was untenable. Instead, Alejandro chose art.
It not only saved his life. It saved his soul.
The retablo is an art form all its own. Part diorama, part altar, it is steeped in the history of the Ayacucho region of Peru. With its biblical depictions and scenes of everyday life in the Andes, it is a true form of folk art that wears its roots proudly. Perhaps it is no small wonder that a boy living in war-torn Peru in the 1980s would turn to this reverent, almost spiritual craft in order to transcend the horrors of daily life.

Yet to suggest that Alejandro had an easy time charting his own path would be farthest from the truth. When he escaped from his home in the mountains to the urban streets of Lima—often bivouacking in the woods without shelter or food—he took the only jobs that were available. He worked as a stevedore in a fishing port and sold fruit from a stall in the market. It wasn't until he rediscovered the art of retablo that he felt himself whole.
In some ways, Alejandro has perfected the art of adapting. When he and his wife couldn't bear children, they proudly adopted. When his beloved mentor, Angel Castro, died, Alejandro took a chance on opening his own workshop. But it wasn't until he joined the Novica family that he finally felt himself on solid ground. Now, all these years later, he has become a Smithsonian-recognized artisan and has amassed a following of devoted customers. Today, Alejandro fully embraces the choice he made a long time ago: to forge his own path, the path of an artisan anchored in tradition with his sights on the future.
Rate this post:
[Total:

0

Average:

0

]