"I carve for joy."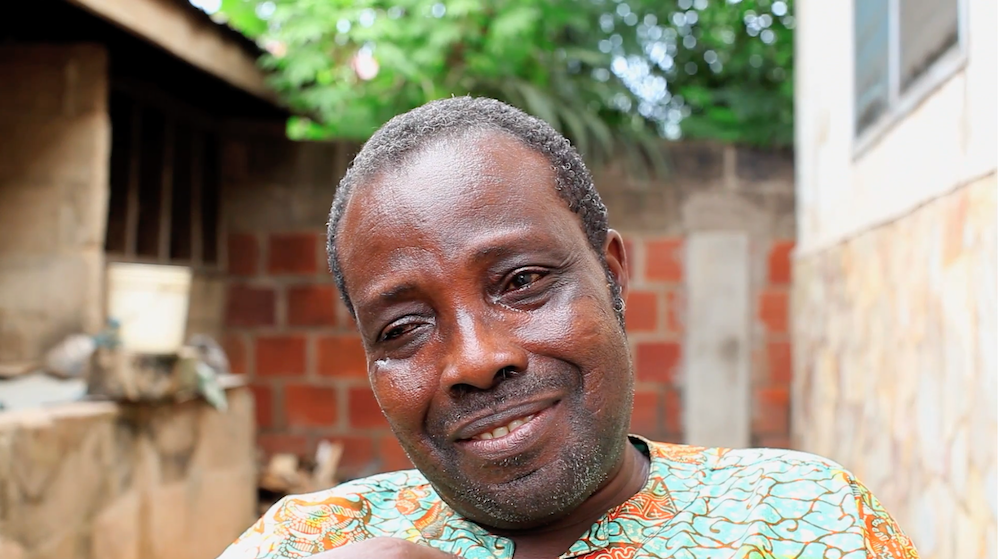 George Obeng was not taught to carve. At that young age, he didn't even know that what he was doing had a name. "It was a gift," he says. A talent he was given for "free," and because of that, he felt compelled to share not only his works with the world, but also his skills. Yet, for George, the role of the teacher is not simply hierarchical. "I learn a lot from them," he says of his students.
For this Ghanaian artisan, carving is tied to the act of liberation.
"There is nothing more interesting in this world than to liberate somebody…something."
In part, he is referring to those students whose artistic dreams and aspirations he helps to realize. But also, he is speaking of the wood itself. Of the potential form that lives inside the wood, awaiting its release through art.
"Wood tells you: I have this form hidden in me," George explains. Other times, you must coax the wood, whisper to it, "this is what I want to use you for." There is a deep respect that dwells within this approach to art. As if it were a dance or a partnership. A miracle that occurs between creator and creation.
George says as much when he tells us that carving is a "process where inner self, tool, and material should correspond."
Art, then, becomes an act of breathing life into what otherwise remains dormant. A birth of sorts.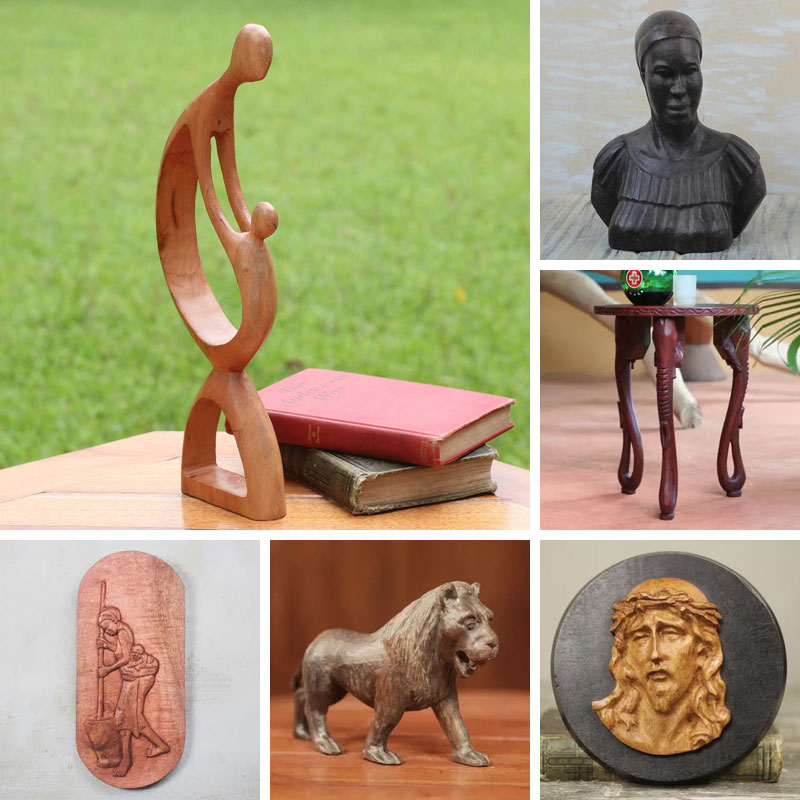 George Obeng speaks with the wisdom of a sage. But his warmth of spirit and his generosity of being are also very much grounded in the real world around him. His artworks depict the daily lives of ordinary Ghanaians. And he is always rooted in the tangible world of family. He thinks of them first when he carves. "It is a duty to do the best that I can to make them happy and take care of them." They are his first critics, and their boundless encouragement fuels his vitality.