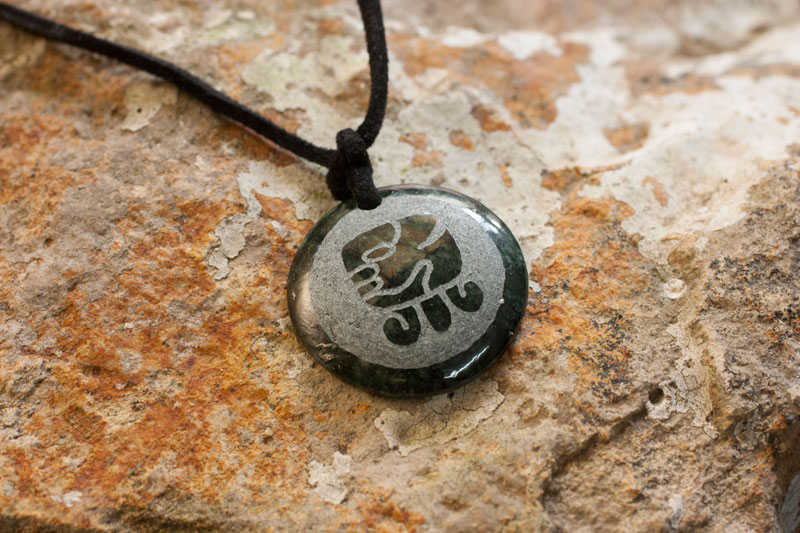 The Ancient Maya knew centuries ago that in life, one glove does not fit all.  They believed that each person's road to finding harmony looks very different, and is pre-determined at birth.
The Maya believe we are all born with a nahaul or animal spirit that is like a supernatural teacher, guiding us through life, and giving us advice through songs, dreams or visions.
The nahauls are represented in the Tzolk'in's calendar with twenty different "sun signs." Each person's sign is determined by their birth date and year, which shapes and influences their character and destiny (you can find your sun sign here).
Our unique abilities and traits shape our professional preferences, goals and dreams. Based on that understanding, the Maya put great emphasis on respecting each individual and allowing them to grow into the people they were born to be.  Imposing desires and dreams upon children was thought to only hinder them from their full potential and self-realization.
With family roots going back to the ancient Mayan civilization, NOVICA artisan Zandra Lorena Sajbinand from Guatemala has found her purpose in handcrafting traditional Mayan jewelry.
Zandra with her two sons, Fabrizia and Alejandro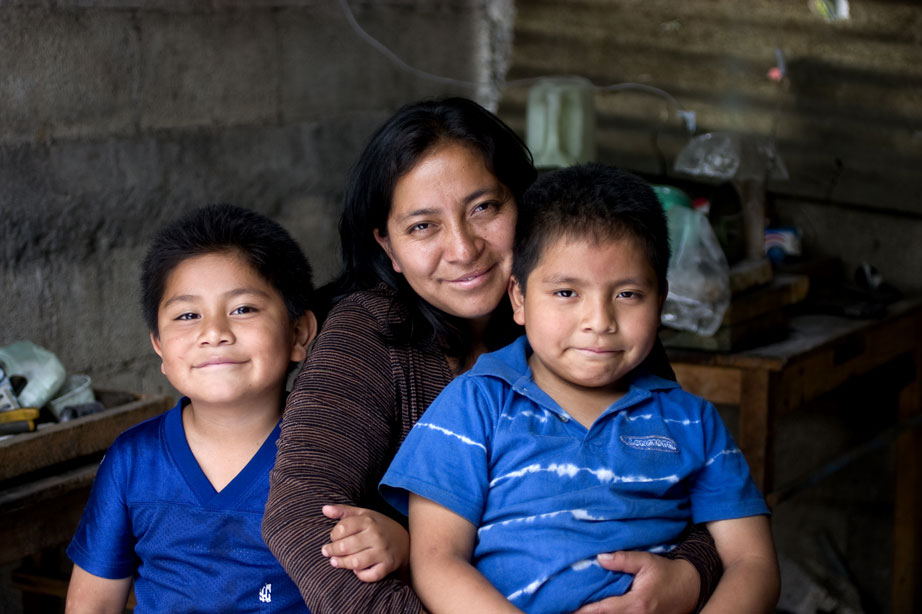 "I like to work with jade because it is a sacred stone for us Maya people. Jade used to be worn as an amulet, and those who wore most jade pieces where considered to be the most respected people in the community. Keeping alive the value of these traditions is very important."
Another of her life's main purposes is raising her two young boys to become (in her own words)  'men of success'  and she believes that even small changes can affect future generations in a really positive way.
"My kids are the best thing that's happened to me.  I always challenge myself to higher standards in order to give my boys better opportunities so they have more chances than I did.  
Fabrizia says he wants to be a doctor and Alejandro wants to be a chef. If they are able to study more, they'll have better chances at achieving these goals, and winning  a better quality of life.
It's her small jewelry business that stands to make these dreams for her sons come true.  Thanks to NOVICA, Zandra is not limited to selling only to her local market…
I am honored to see people beyond Guatemala's borders wear my designs.  Working with Novica  we've learned a lot about quality control to better serve our customers. I have more opportunities now since our work is more valuable, and therefore I have better income to keep up with the expenses around the house.
 I'm really thankful for the support that's helped me make a change in my life, enabling me to lead a happy and tranquil life together with my loved ones.  
You can help Zandra support her family and wear your own sun sign close to your heart with one of her  handcrafted jade pendants.
If you've found your Maya sun sign, how close to the truth are your Nahual traits?
Rate this post:
[Total:

0

Average:

0

]