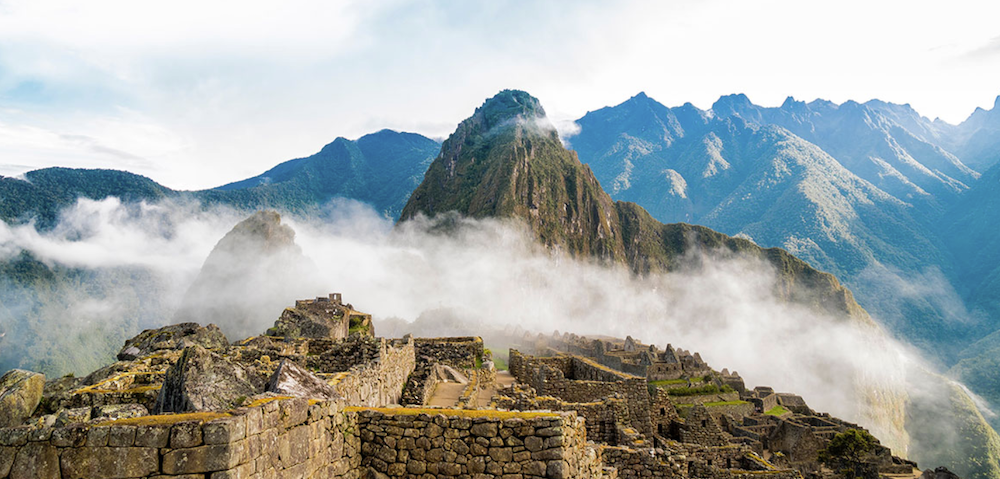 We caught up with Merlly Calisto, our Region Director from Peru, to check in on how Peruvian artisans have been faring in the face of the pandemic. In spite of the challenges COVID-19 has presented to global artisans, she shared uplifting stories of courage, grace, and strength. We're so excited to share them with you.
One-on-One with Merlly, Region Director from Peru
"It is said that in difficult times, powerful stories emerge. While the pandemic has brought huge changes, it has also revealed the strength and grace of NOVICA artisans.
"Our in-person visits to their workshops may have been replaced with no contact product deliveries to our offices, but we are more connected than ever. Our artisans convey their hearts through their work. With joy, we share their stories of strength and triumph."
Nancy Quispe
In June, we learned that Nancy Quispe gave birth to a beautiful baby boy she named Noam. It is a Jewish name and means 'the one who brings joy.' And what an experience Noam's arrival was! Nancy's contractions began a day earlier around 11 p.m., but due to the curfew, there was no taxi service to get to the hospital. Fortunately, a police patrol appeared and kindly offered to drive her. Two hours later, Noam brought new happiness to this world.
Johnny Jimenez
When you pour love into your work, it comes back to you. Artisan Johnny Jimenez shared his excitement for how his family has learned to save during these challenging times. Both his family and his sister's family rely only on income from NOVICA.
When travel restrictions made it difficult to ship their leatherwork, they banded together. At night, before dinner, they pray for all those affected by the virus. Spoiler alert: Johnny's top-selling Brown Lasso Leather Catchall will grace the pages of our catalog again this holiday season, so they've been busy making more.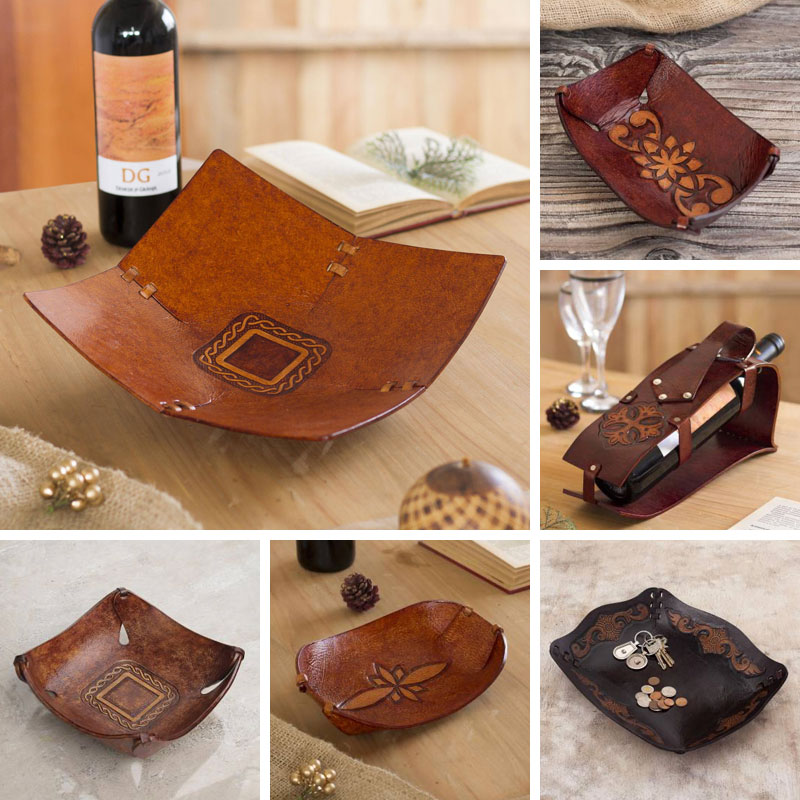 Bertha Vera
From Cusco, jewelry artisan Bertha Vera, tells us her city looks different without tourism. Handicraft centers are closed, and the streets are empty. Bertha has had to look for new ways to generate income without exposing herself or her family, so she began repairing jewelry.
In difficult moments, her family has been her motivation. She has become a teacher for her children, helping them with virtual classes and homework, and reinforcing their studies every day. She proudly tells us that these times have brought out the best in her and her family.
Alfredo Falcon
Our beloved artist, Alfredo Falcon, is an inspiration to us all. Since April, he has helped his neighborhood, delivering food to the neediest families. Alfredo has supported his community, listening to many painful stories, while working hard to keep himself safe.
His secret, he says, lies in eating healthy foods, and he graciously shares one recipe with us. "I put an onion, a clove of garlic, ginger, avocado, and lemon in a processor to make a kind of pâté that I spread on bread. I'm sure this recipe has made me stronger."
Wilfredo Herencia
Artist Wilfredo Herencia is grateful that when Peru went into quarantine, he was in Arequipa visiting his mother. He has been able to stay by her side and take care of her. Unfortunately, his workshop was unattended, and burglars broke in and stole his machines and yarn stock.
But that hasn't stopped him. Wilfredo decided to start over again. He has brought knitting work to mothers in need, who help him create new designs, and he is now knitting by hand, just as when he began. He has purchased a semi-manual machine and will soon present a new collection to NOVICA. We look forward to it.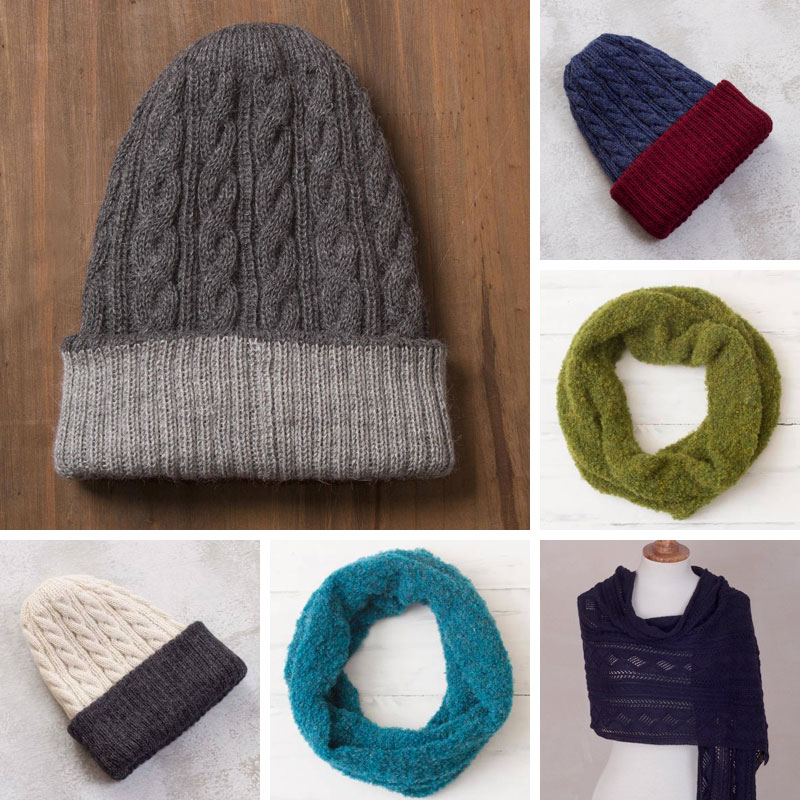 Rate this post:
[Total:

0

Average:

0

]