Meet Alfredo Falcon, a man from Peru who fashioned his success with alpaca fleece.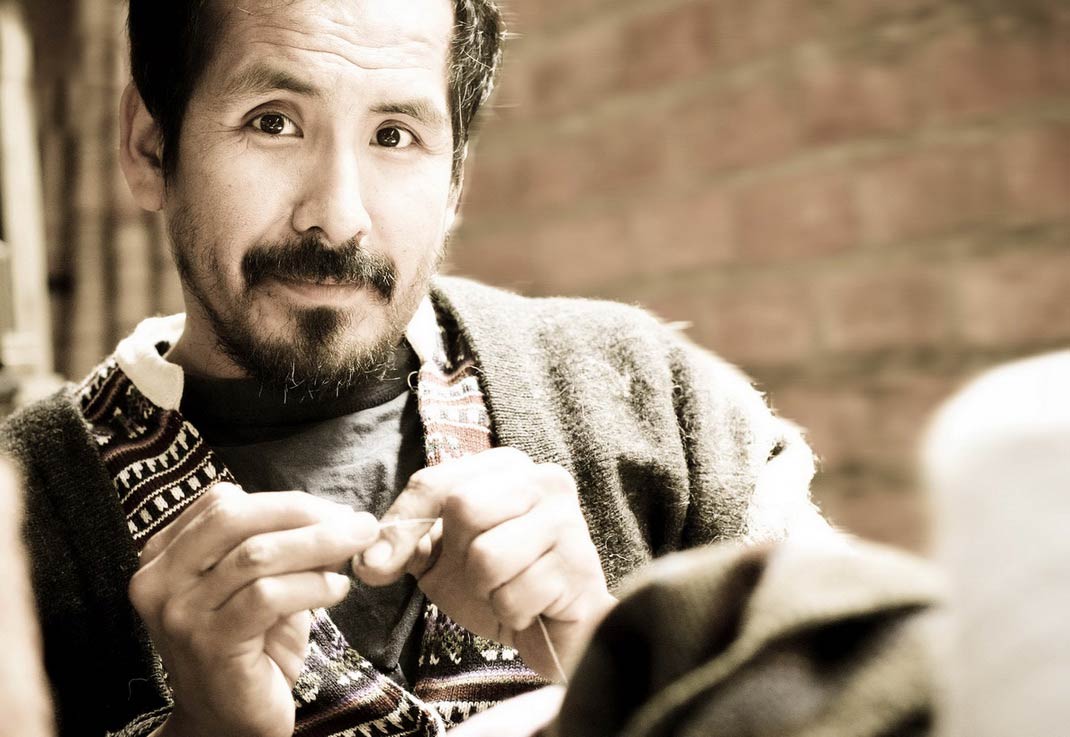 "At some time in my life, I made the difficult decision to leave the world of knitting to work as an office assistant in a big company. But life had a different destiny for me. It was the 1990s and my Peruvian homeland was suffering a financial crisis. Thousands of people were laid off from work, and I was one of them. I almost threw in the towel! Instead, I invested my savings in what I knew best — knitting."
To talk with Alfredo Falcon is to talk about the revolution in alpaca apparel. He has transformed the soft fleece into beautiful clothing and accessories for 25 years, and thousands of shoppers are enchanted with his designs.
"I never imagined my designs would reach around the world. It's karma for a humble family of textile artisans. My first work was for the women who sold knits in a small shop in Huaraz, a highland Andean city famous with tourists and fans of mountain sports. Everything was going well until we were hit hard by the 1970 earthquake.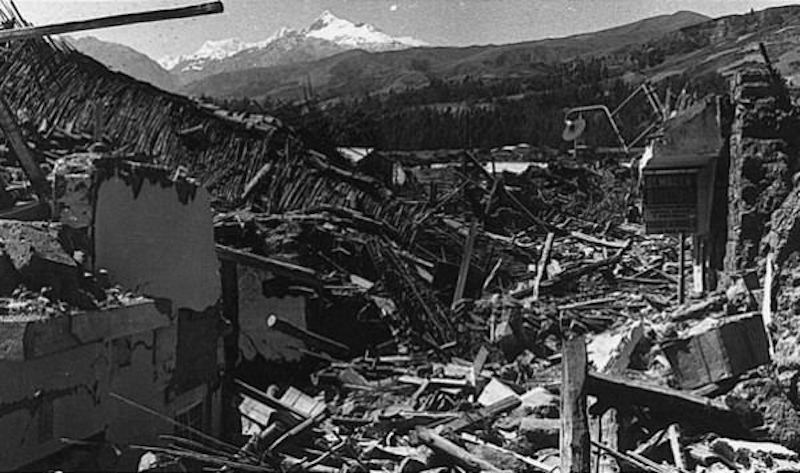 After this natural disaster, local tourism and commerce tanked. In addition, violence from the radical Marxist group, Sendero Luminoso, bled the country with its terrorist attacks, forcing many people from rural areas to migrate to big cities, seeking safety. This is how Alfredo came to Huaycan, which earlier was an extensive colony east of Lima.
"In Huaycan, I began a new life. I thought the only way to get ahead was to forget about textiles so I began studying accounting. With time, I found a stable job but the company went bankrupt and I was let go."
So Alfredo turned to his knitting expertise and set up a small workshop in the Huaycan industrial park to create alpaca apparel. There, he began designing and making clothing with different knitting techniques. Little by little, he was able to buy knitting machines to create hats, shawls and sweaters that were immediately accepted by shoppers in Peru. "But the biggest change in my life was when I met NOVICA," he says.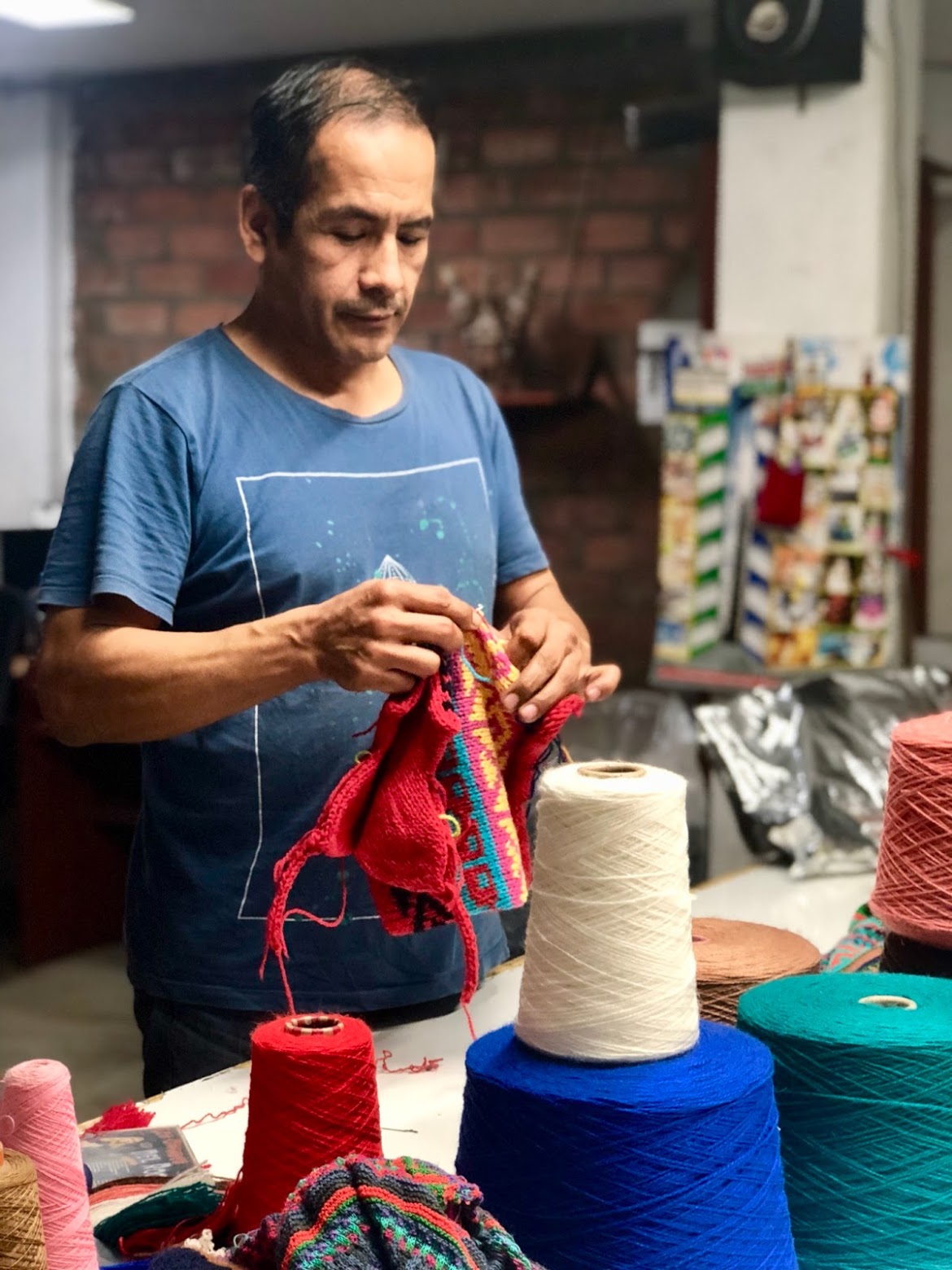 "Some years prior to this, I met Leoncio Tinoco, a world-class Peruvian artisan who also collaborated with NOVICA. He liked my designs so much that he invited me to become acquainted with NOVICA to expand my market. I still remember the shops in Lima who were happy with the quality of my work. But working with NOVICA is the best thing that's happened to me.
With time, his sales increased significantly. But this wasn't enough for Alfredo. He modernized his workshop with new technology that let him increase his production and add designs for ruanas, capes, sweaters, ponchos, and scarves.
Each year he explores the new fashion trends to add new collections, designs, and colors that combine traditional and contemporary styles so as to revalue the local Peruvian culture.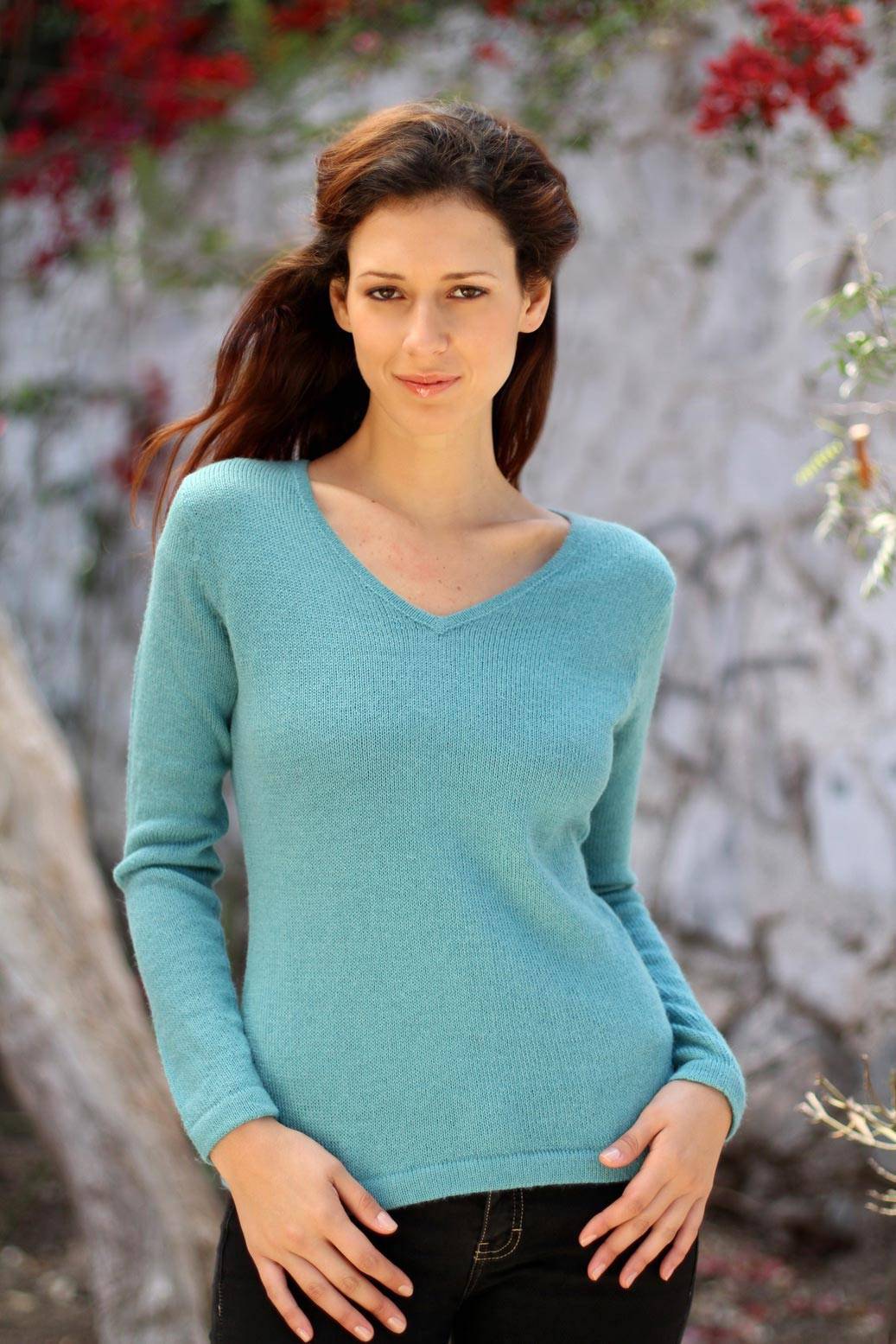 His success is also due to the people who work with him as he adopts new technology to create better designs, both in quality and comfort. He also gives work to low-income women from the communal kitchens. They help with the hand-finishing and crochet trim.
"I never thought that with my knits I could help improve the quality of life for many women who rely on the communal kitchens. Most of them are mothers who don't have a steady job, especially because they are involved in feeding their children and giving them an education. Therefore, they can only work during their free time. By collaborating with me, some have been able to save thousands of soles a month, One woman who made and sold tea was able to save 4,500 soles, or 1,300 dollars in six months. She invested that in appliances and articles for her home."
Currently, 50-year-old Alfredo wants to create mid-season apparel, a brilliant project that NOVICA is happy to support. Well done, Alfredo!
Alfredo's entire collection can be seen here.
Interview with Alfredo Falcon by Gunther Felix, June 2018. Lima, Peru.
Rate this post:
[Total:

1

Average:

1

]