In fall we often find ourselves in a clothing rut. After the fun, flirty hemlines and colors of summer begin fading away the fall fashion blues come and the 'groutfits' come out. Now the question is- how do I take drab to fab?
Thankfully, NOVICA has the answer – the shawl!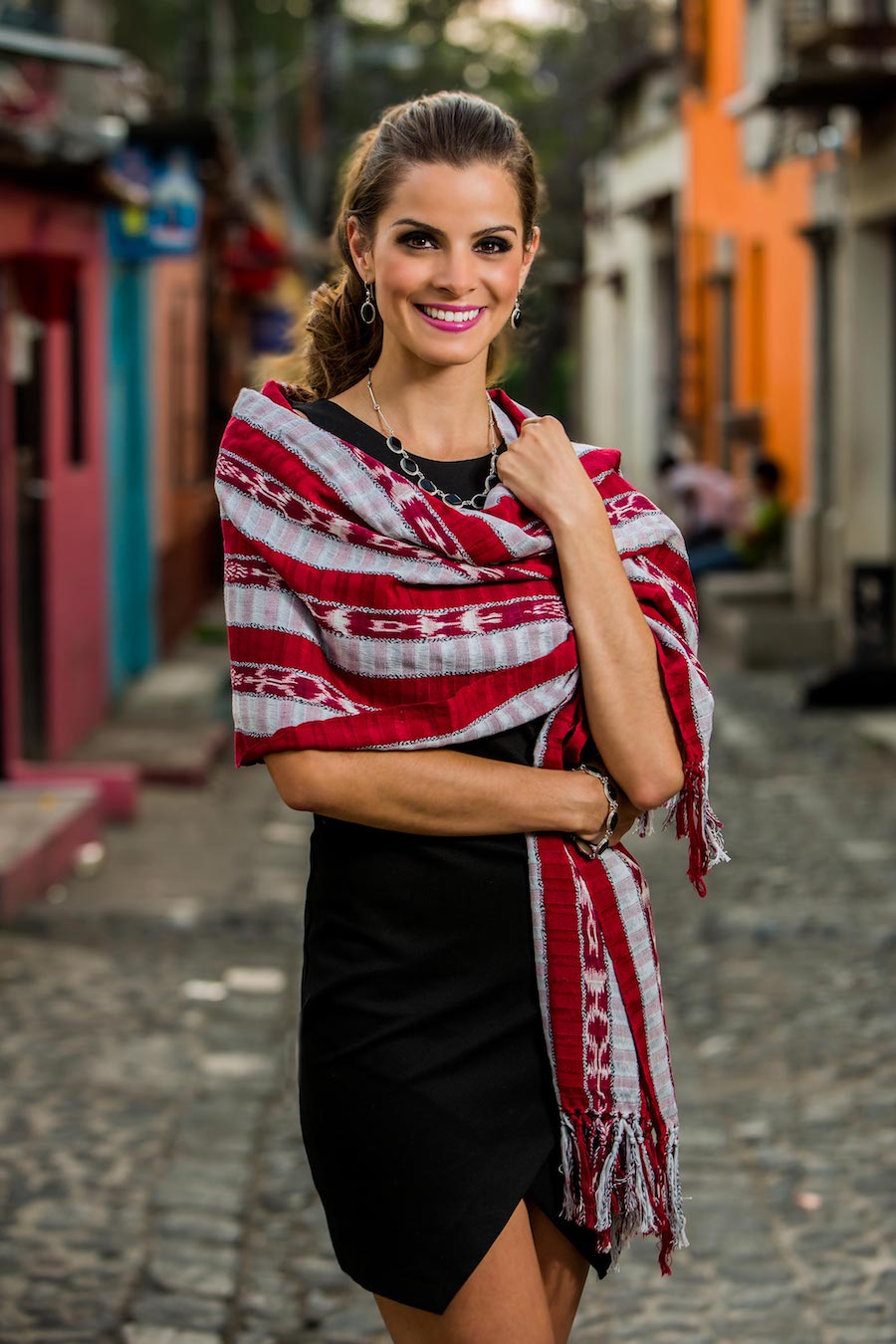 The Shawls for Fall
The shawl- a wonderful combination of a blanket and a scarf, perfect for sprucing up your little black dress or tossing over your shoulders and using it as a pillow for that red-eye flight. The beauty of the shawl is that it can be worn during all four seasons. In the fall it makes a wonderful wrap, while in the winter it doubles as a hefty scarf. In spring it can be fastened with a safety pin to freshen up a blouse and in the summer a swimsuit cover-up.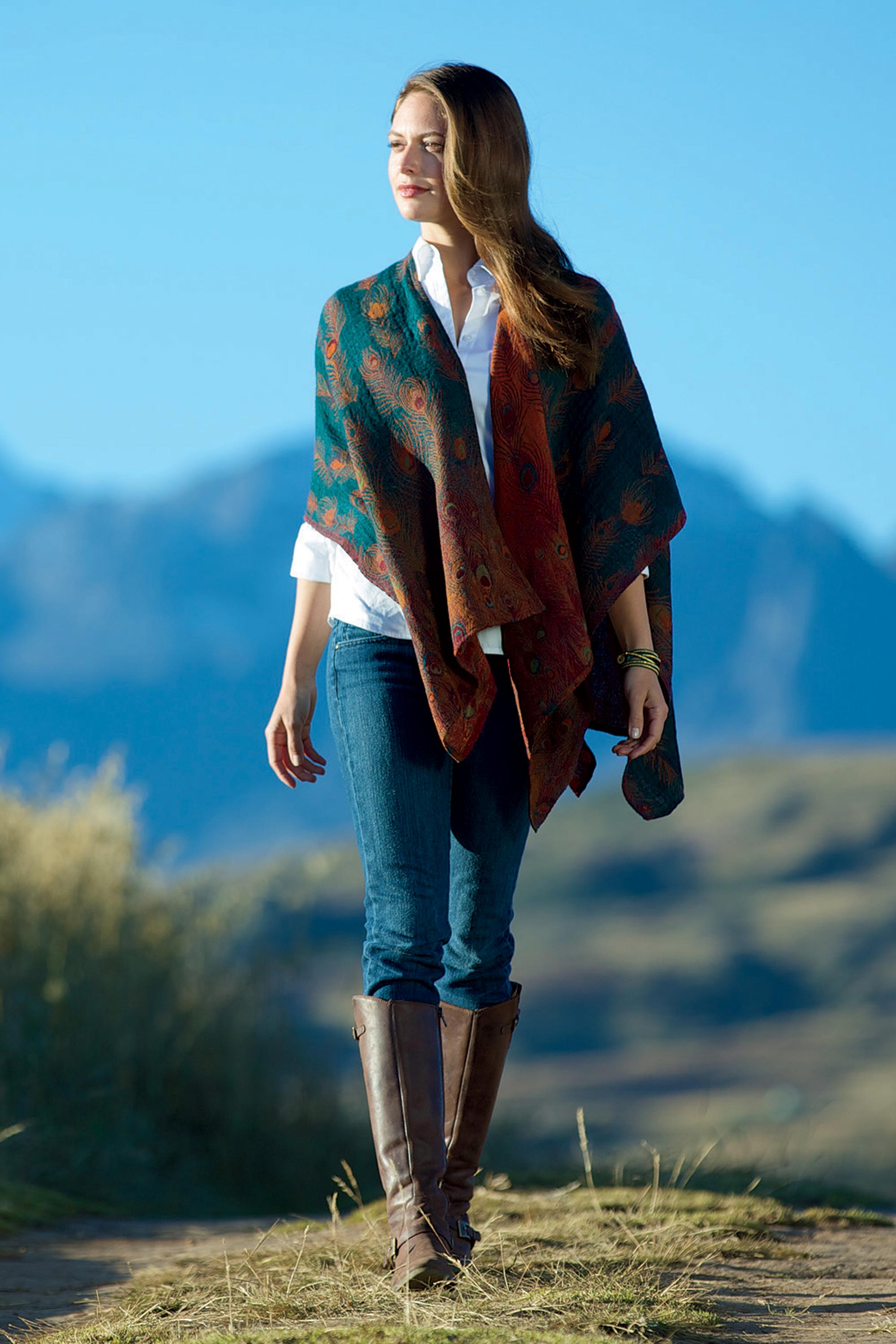 Some shawls that caught my eye this fall were the pashminas handmade by craftsman Syed Izaz Hussein.  The unique blend of colors in his 'Wild Garden' shawl features beautiful embroidery on a black wool shawl. Syed comes from a long line of craftsmen and his main focuses include paper maché and the chain stitch. The Wild Garden shawl features one of the many trends this season: embroidery. Toss this beautiful shawl over your shoulders and start sipping on your pumpkin spice latté and you will wonder why fall isn't all year long.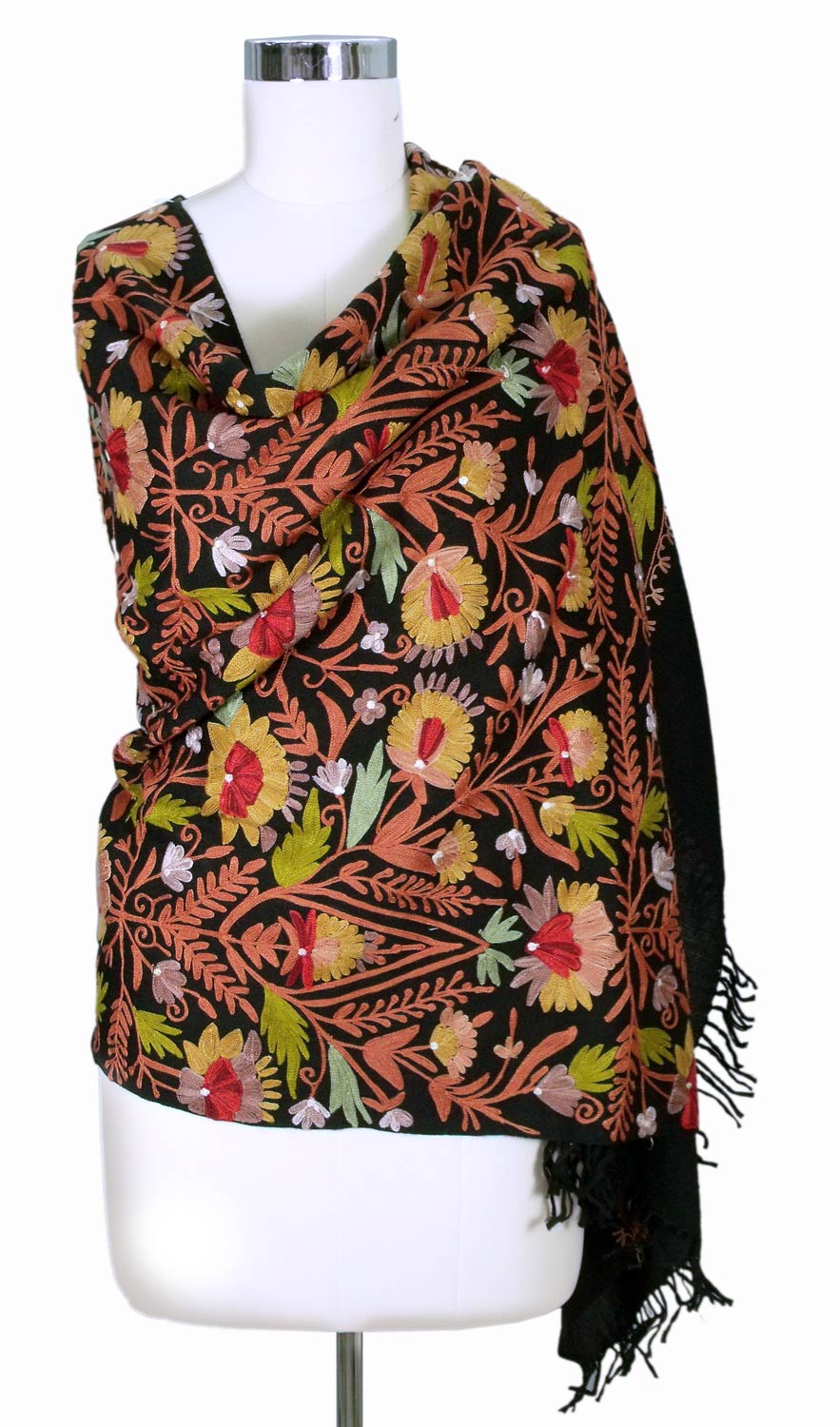 As cold weather approaches and warm clothes become a requirement rather than a fashion statement the pashmina provides the perfect staple for any climate. The artisans of Karmabhoomi made the perfect pashmina which combines style with comfort. Incorporating the artisans hand-woven techniques with Changthangi goats, who live at altitudes of over 15,000 feet, makes this shawl, not just a fashion statement but a feat of nature.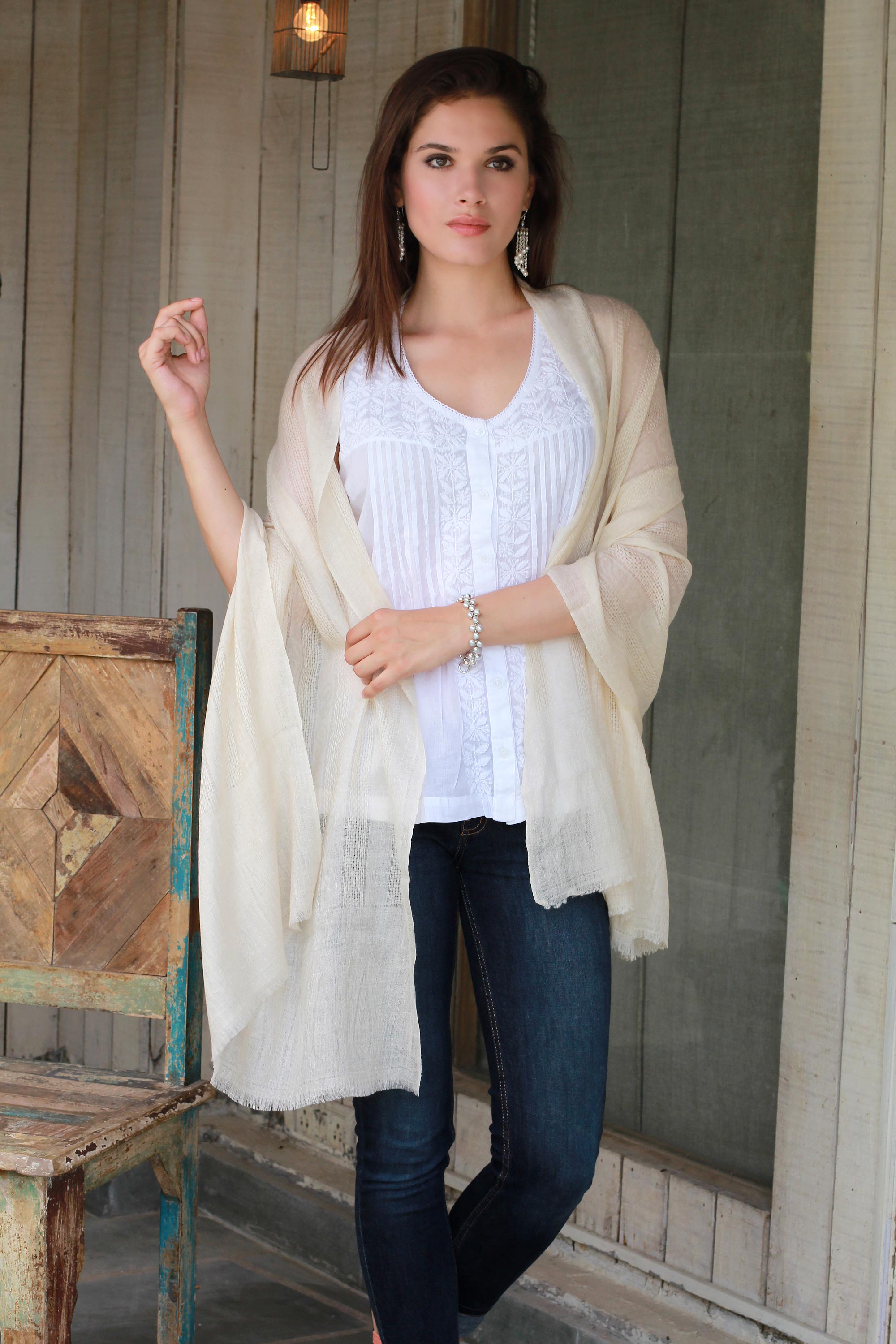 Looking to add something with a pattern to a simple outfit? The 'Himalayan Heirloom' shawl can tie together any fall outfit with the various shades of brown, orange and green. The shawl replicates the original jamawar shawls which involved such intricate work that a craftsman could only finish one shawl in his lifetime. Historic jamawars are nearly unavailable, however, the 'Himalayan Heirloom' shawl offers similar color and craftsmanship, as do the modern-style jamawar shawls.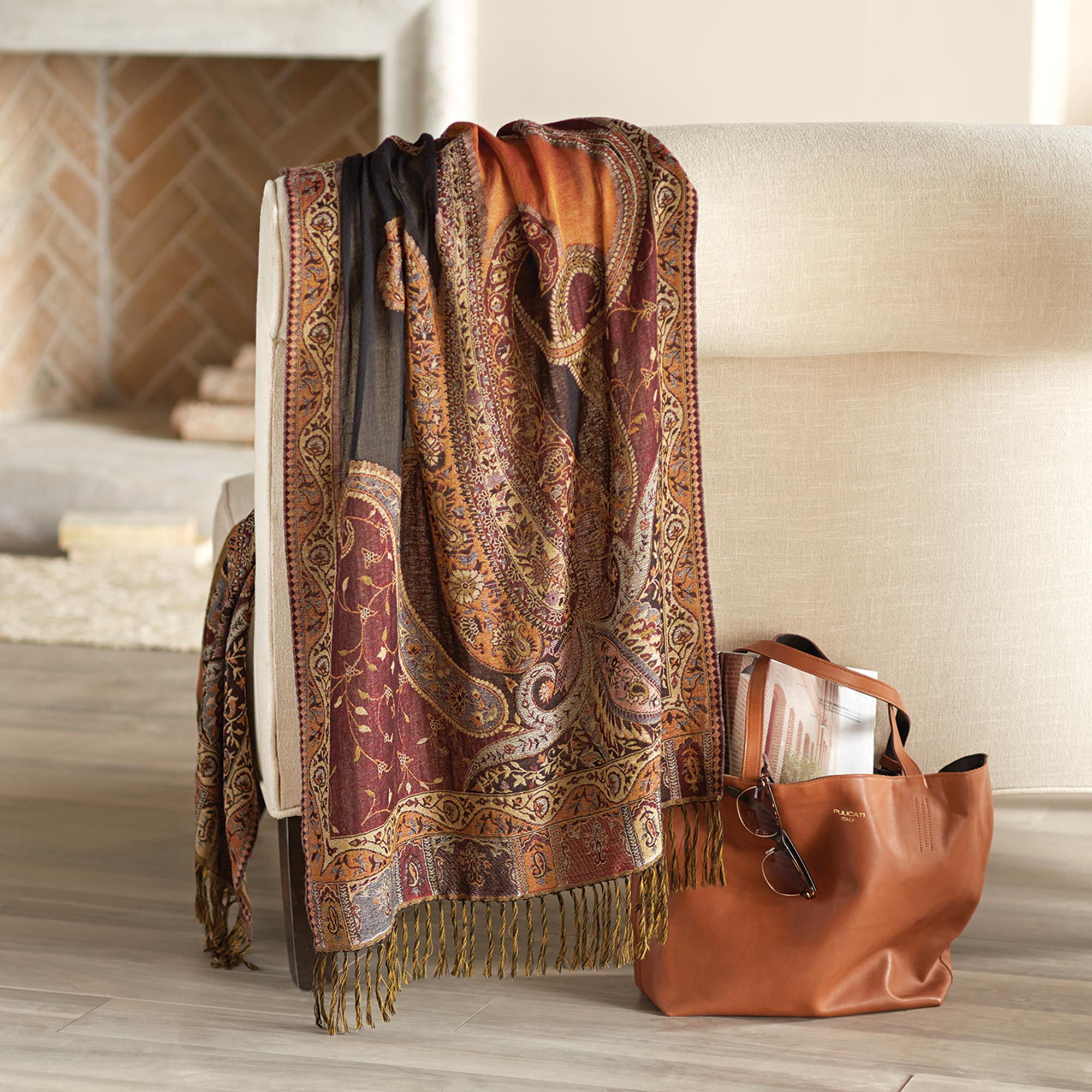 Stylish Scarves for this Season
A scarf is one of those things that can be an accessory or a staple. If you live in California the scarf is dubbed as an accessory but if you are from Northern Maine it can be a necessity. The women of Yama Aj Chixot Artisan Group of Central America offer a scarf for those seeking a stylish colorful cotton alternative. Woven by hand on a backstrap loom with techniques developed by the Maya many years ago, these scarves can warm up your neck all year long on those chilly fall days or brisk spring morning.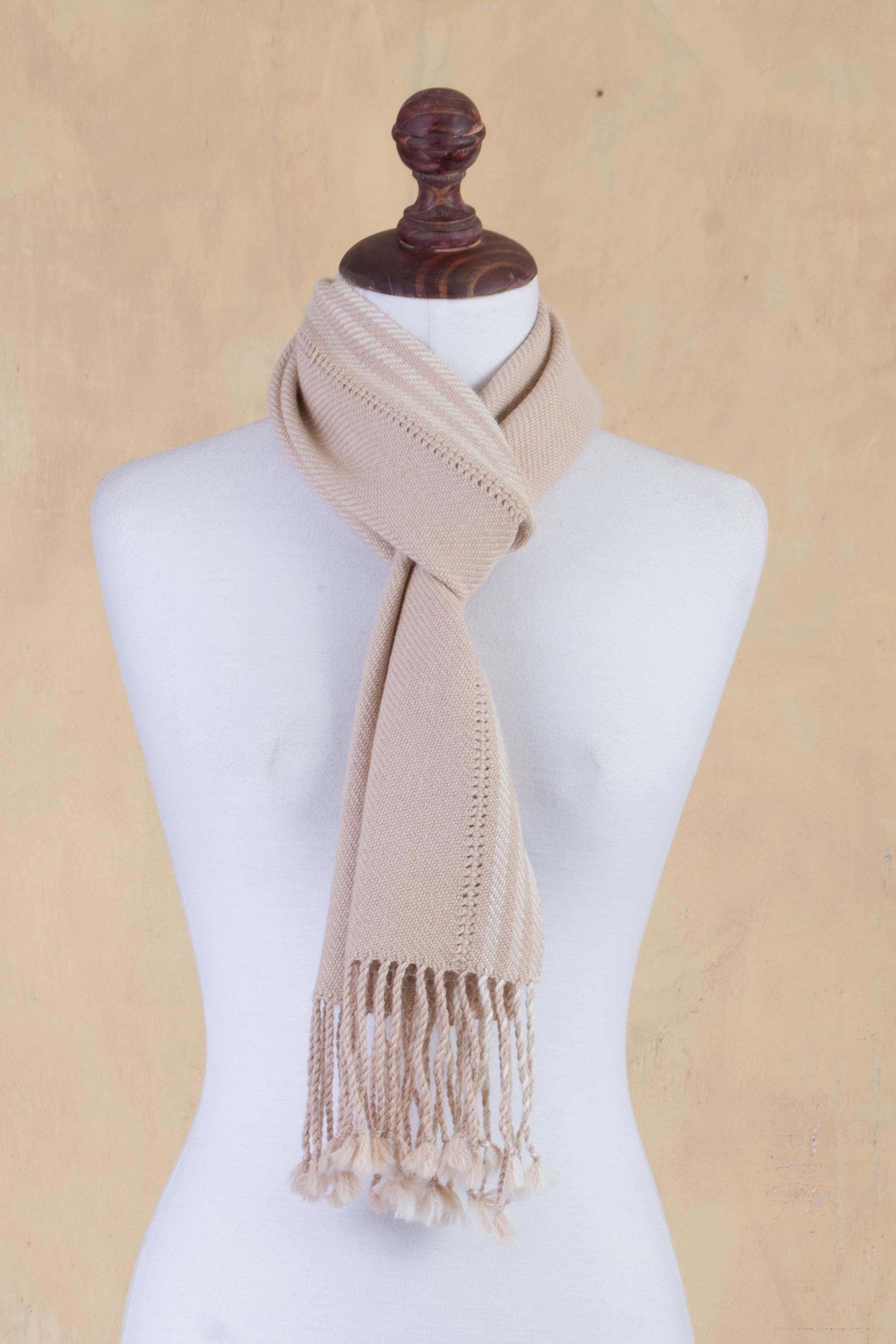 Reminiscing of the summer color palette? The 'Changing Leaves' scarf offers a pop of orange and a nice color transition from summer to fall. Pair this vibrant hue with an oversized white button up and your favorite pair of jeans and you'll be ready to run errands or head to the pumpkin patch!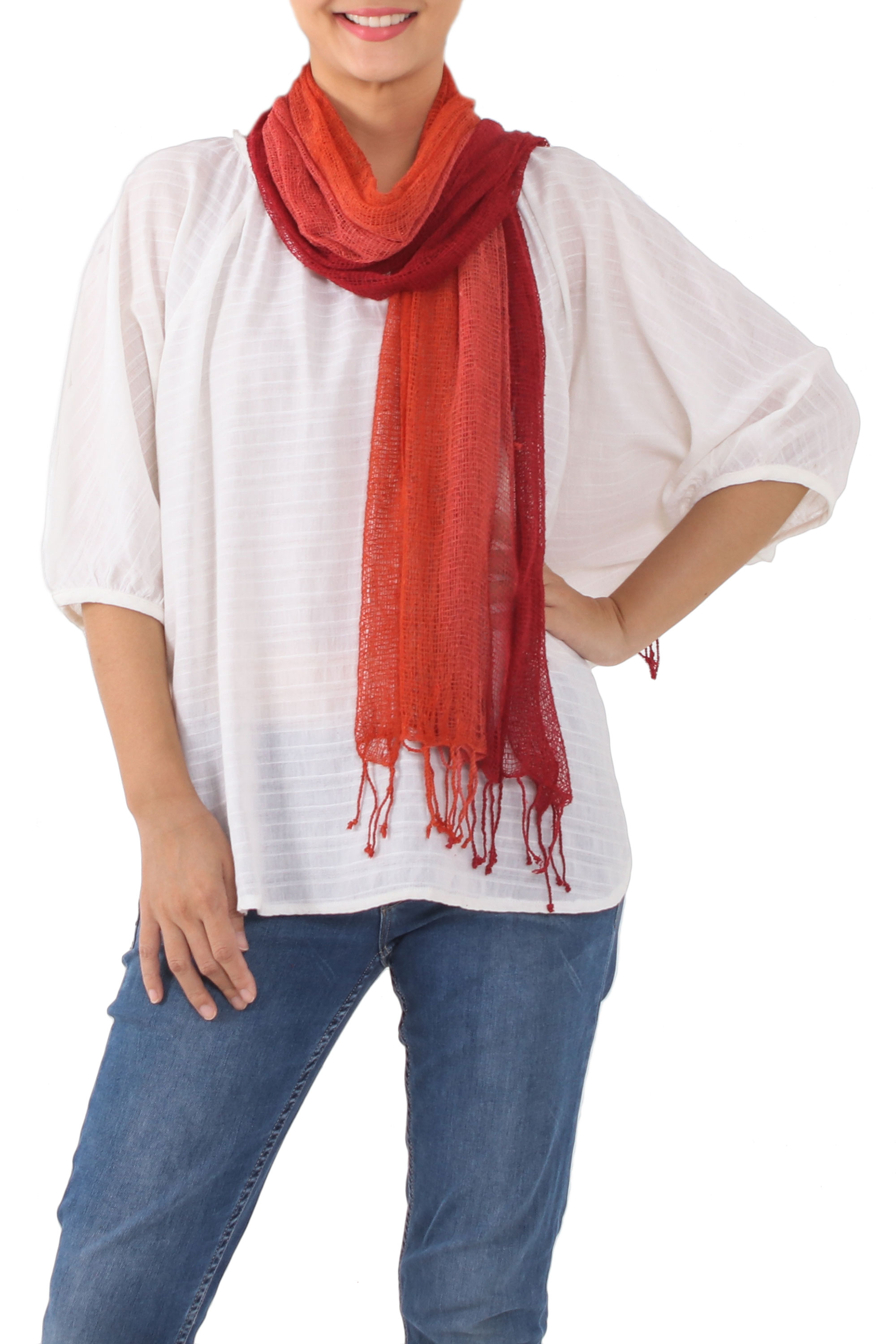 So whether it is seventy-five degrees and sunny, or 10 below, the scarf and shawl is the answer this fall. Patterns and bright colors are the solutions make your monochromatic outfit not only make a fashion statement but to support artisans around the world. So say hip-hip-hooray for being able to throw that shawl on and go on your way!