Winter has arrived and everything is white, grey and brown.  Snow can be really beautiful when it first falls but after a while, I really start missing the green grass and the brightly colored flowers. When that happens, I start looking for colorful accessories to add some color to my wardrobe.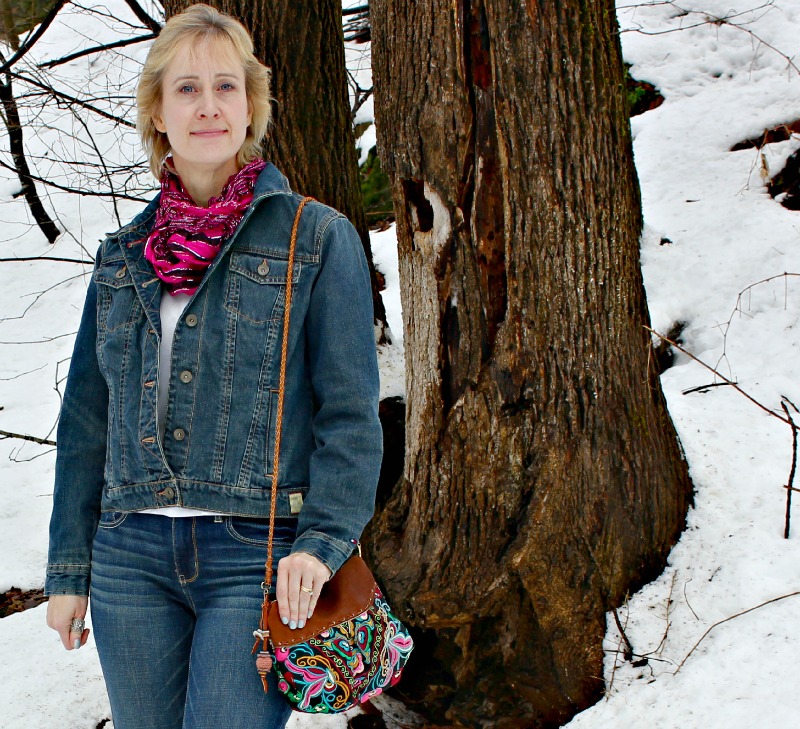 Embroidered Purse | Colorful Leather Accessories
When I was searching for something fun to add to my next outfit, I noticed how many stylish shoulder bags NOVICA offers.  The selection is huge and there are so many to choose from. They have shoulder bags made of leather, chenille, cotton, jute and even wool! Of course, if you prefer a style other than a shoulder bag, you can find lots of stylish tote handbags, flap handbags and clutch handbags. I even found laptop bags and yoga bags as I looked through their fashion selection.
After looking at all the different handbags they offered, I chose this beautiful leather accent embroidered purse, Mandarin Garden Butterflies.  This is one of my favorite shoulder bags on the site. It is made in Thailand and is made of 100% polyester with leather trim and cotton lining.  The bag was made by Chirada and features lavish machine embroidery. The motifs on this shoulder bag are inspired by ancient Mandarin art. The bag is trimmed with brown leather and is the perfect accessory to pair with a casual outfit.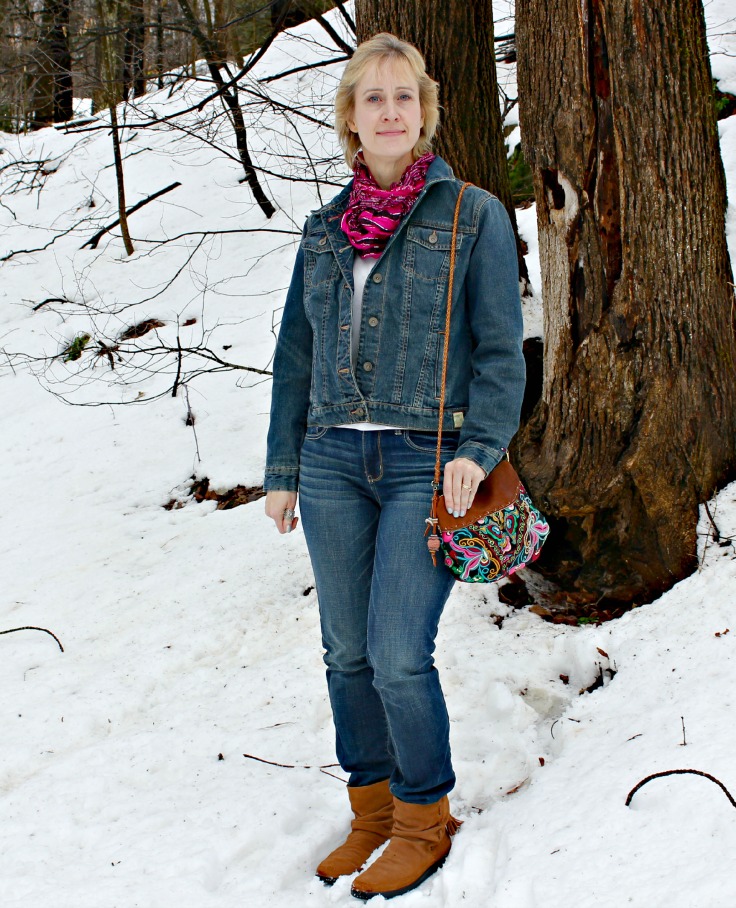 I really love how versatile this shoulder bag is. It has a braided leather strap that is detachable from the bag. That means that I can keep the braided leather strap on the bag to use is as a shoulder bag. But, I could also remove the braided leather strap and use the bag as a clutch bag instead if I prefer.  I love the stylish little tassel the bag has on the zipper pull as well. It adds a little touch of unique style to the bag.
The machine embroidery on the purse is so bright and colorful that it definitely adds color to any outfit. I love the way it dresses up a casual outfit of jeans and boots. It's roomy enough inside to hold all of the important things that I need as I run errands around town.  No matter what type of fashion accessories you're looking for, NOVICA will definitely have what you need. Their items are unique, stylish and well made and this embroidered purse is just what I was looking for.
Rate this post:
[Total:

0

Average:

0

]