If you've ever looked at the jewelry section of any store, you've probably been overwhelmed by the variety of choices. For me, the biggest problem is the earring selection. I'm constantly finding earrings I like, and then never actually wearing them. Consequently, my earring collection has gotten a little out of hand, and I'm currently in the process of narrowing it down!
Sorting out which earrings to keep has gotten me thinking about which pairs of earrings are essential to keep. I came up with a list of what I believe are the 5 pairs of earrings every woman should own. If you are on the other end of the spectrum from me, and looking to fill in the gaps in your earring collection, I've included beautiful hand-crafted pairs from NOVICA for each example. I may have to buy a few of these myself!
Pearl Earrings
This one was a no-brainer for my list. Every woman NEEDS a pair of pearl earrings! I have a pair of pearl studs inherited from my great-grandmother, but for a more modern-yet-classic pearl earring, I found these beauties by NOVICA artisan Khun Boom.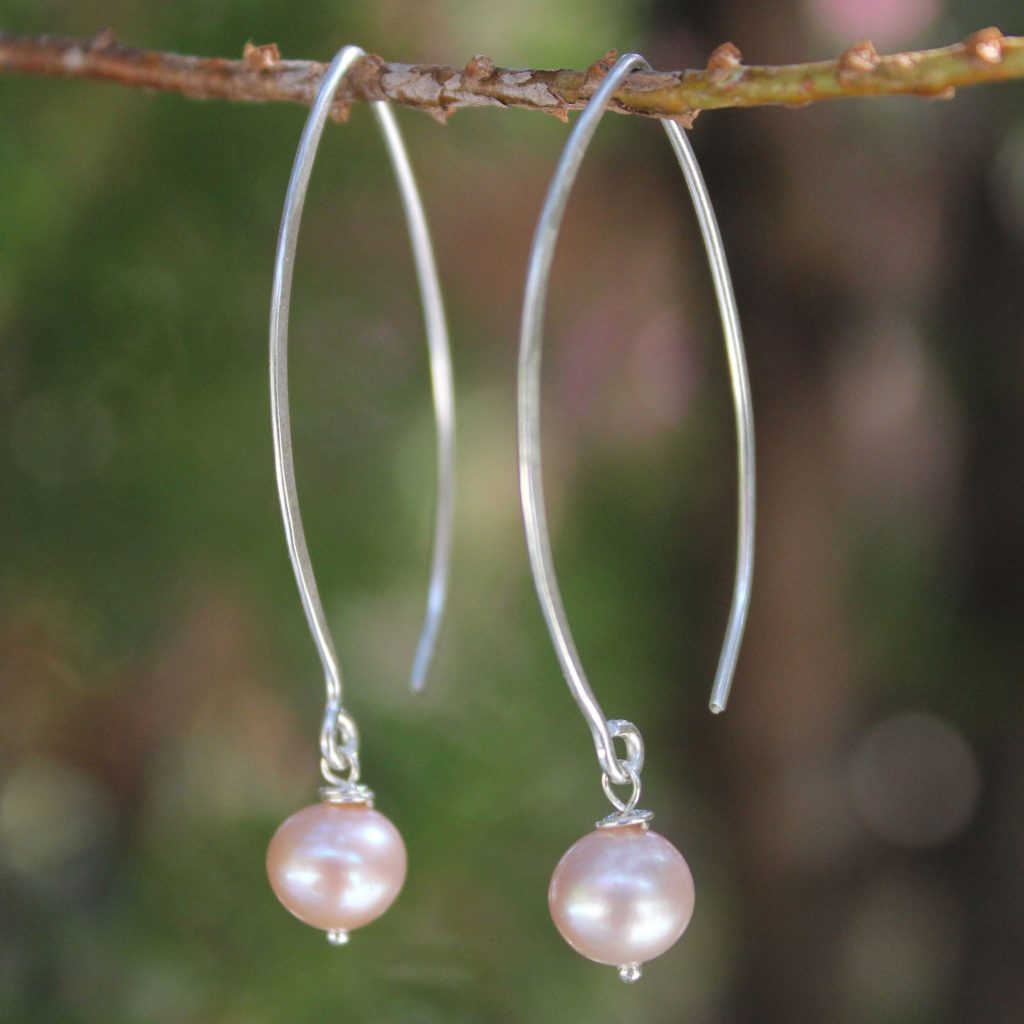 You still have the classic pearl, but the slightly curved dangle adds a more contemporary flair.
Pearl earrings look just as good with jeans and a t-shirt as they do with your wedding dress, so they really are a versatile pair to add to your collection.
Birthstone Earrings
Birthstone jewelry may be a bit trickier if you don't like your birthstone, but you can adopt a different month if you want! The point is to have a simple earring where the gemstone is the star of the design. I was born in July, so my birthstone is a ruby, and NOVICA has a nice selection of ruby earrings for me to choose from!
I love this pair because it is elegant and understated, while the ruby adds a pop of color that would complement any outfit.
Hoop Earrings
The hoop earrings of my teenage years were thin, cheap steel rings with no decoration. I still have them but they have become so badly discolored they are nearly black! I think it's time to update this earring staple to a more grown-up version.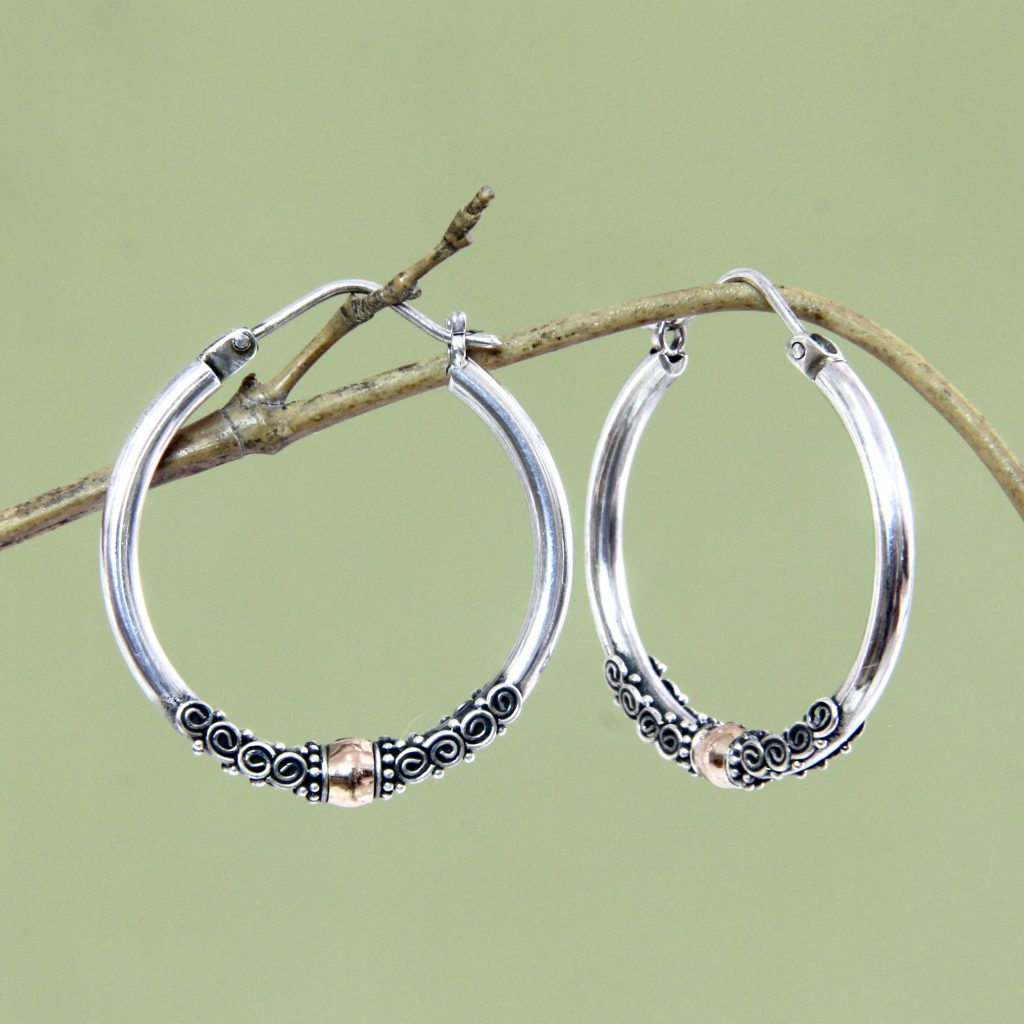 These stunning sterling silver hoops retain the same silhouette that has made this style endure throughout the decades while giving it an edge with hand-crafted details and gold accents.
Earrings that are just FUN
This one will be different for everyone, but make sure you own a pair of earrings that display your personality! Wearing a pair of fun earrings can instantly make a boring day more exciting, or can be a great conversation starter with people who notice them! Look for earrings that reflect a hobby you enjoy, or a specific animal you are slightly obsessed with. If you love chevrons or polka dots, look for an earring with these patterns. There's really no wrong answer here, just find something YOU will enjoy.
Personally, I can't get enough of these adorable silver dragonfly earrings. 
Feel-like-a-million-bucks Earrings
You may not wear this pair of earrings as often as some of the others, but you will be so glad you have them! Make sure you find a pair of earrings that make you feel like a million bucks when you wear them. These are the earrings you wear for formal events, weddings, or even a special date night. They're huge, they're shiny, and they stand out, and that's the whole point.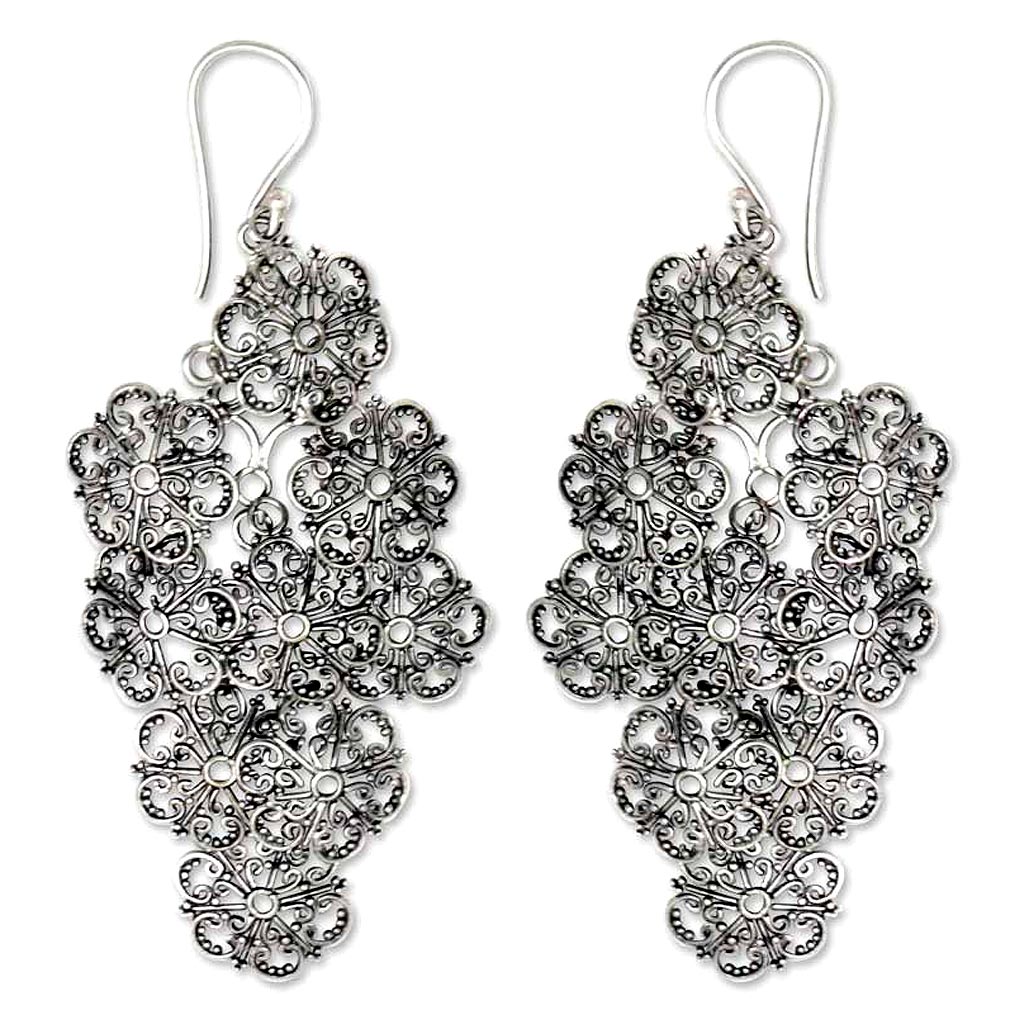 These exquisitely detailed chandelier earrings would look stunning with a black dress!
Whether you are looking to narrow your earring stock down to the basics or trying to build your collection, these are the 5 types of earrings you should definitely keep in your jewelry box!
Rate this post:
[Total:

0

Average:

0

]