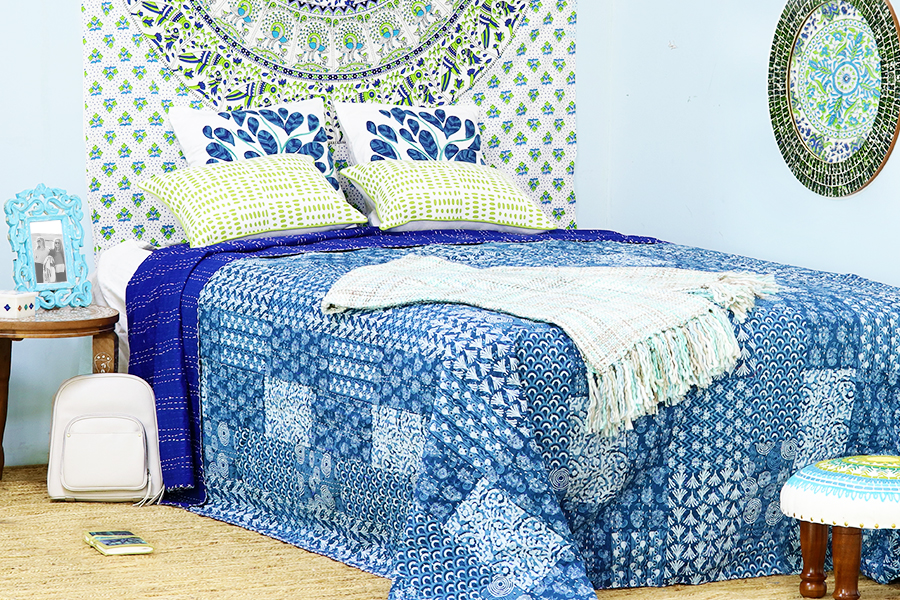 With the start of college fast approaching, it's time to start gathering shower caddies, laundry detergent, power strips, coat hangers, and other items to survive while you're away. But once you've got the basic dorm essentials, it's time to let your creativity loose. Your dorm room is basically your entire home while you're in college, so don't let that space stay cold and impersonal — and don't let your dorm decor wind up looking just like everyone else's, either. For a truly original take on campus living, make your space your own with unique dorm room decor with a creative edge, handcrafted by artisans around the world.
Ahead, six dorm room decorating ideas to spark your creativity and get you prepared to take on each day in style.
Dorm Wall Decor
Dorm room wall decor can provide a focal point for your area and dramatically transform the entire space. One of the most popular dorm room wall decor ideas is hanging a large, intricately-patterned tapestry on a wall adjacent to your bed. (We love authentic handmade mandala tapestries from India for that global chic and real "wow" factor.) 
For a unique "gallery" effect (and instant conversation topic!), hang a collection of masks or smaller wall decor items that are related by color, material, or theme. Or, if you're trying to keep your dorm wall decor functional, choose a fun coat rack that provides additional storage space for hats, jackets, and bags.
Dream Big
Sometimes, your dorm bed is the only space in the whole college dorm room that's fully yours. Make your bed your oasis with unique dorm bedding that showcases your taste and personality. Fun and colorful throw pillows will add visual interest and flair — and by arranging a few lengthwise along the wall, you can create a "daybed" effect for extra guest seating. 
For post-study lounging, nothing beats a soft throw blanket to snuggle up in. Pick one in a similar hue as your throw pillows for a polished and put-together look in your sleeping area.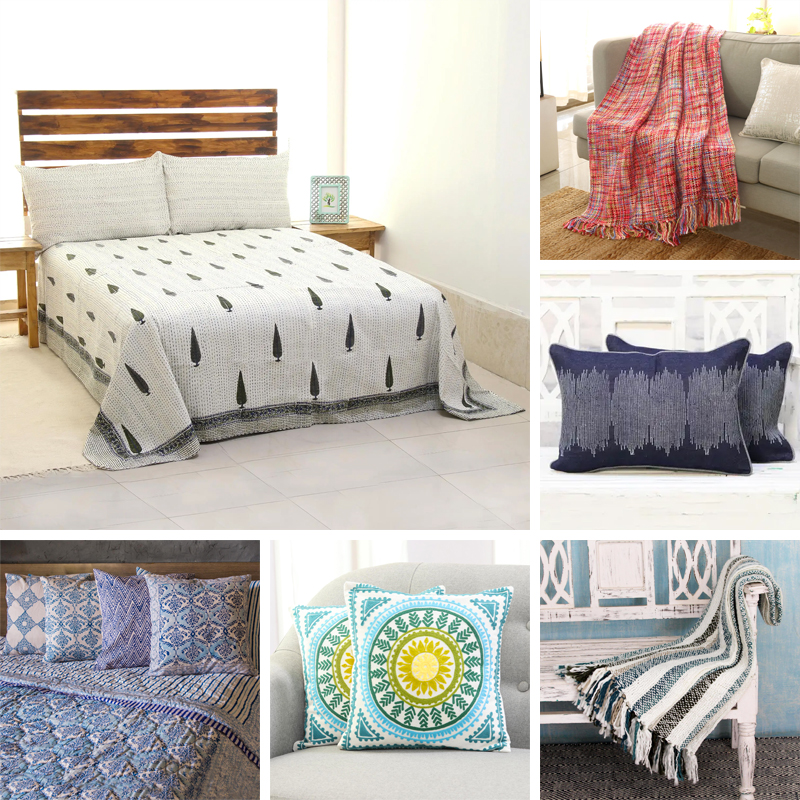 Make some (floor) plans
Rugs are an essential part of any dorm room decor plan. Even when you're sharing a room with a roommate, an area rug can help demarcate your space and infuse it with your style. And whether in a neutral solid color or quirky global pattern, a rug can add a touch of texture and coziness to those drab dorm room floors.
Stylish Storage
Storage solutions are college dorm essentials for a reason: clutter can overwhelm your space and reduce your productivity. But storage doesn't have to be plastic and boring, and it can actually become part of your overall dorm decor. Keep school supplies, keepsakes, or other small items tidy and organized with a decorative box — or, better yet, a small box with different compartments! A unique jewelry tree, jewelry stand, or personal organizer is another great way to incorporate storage into your dorm room decor.
Fun Furnishings
When thinking of dorm room decorating ideas, furniture may not immediately come to mind — after all, nearly all dorms come pre-furnished with twin beds and desks, and space is at a premium. The right piece, however, can go a long way toward making your college dorm room feel like home. The key is focusing on furniture that is compact and multifunctional.
For example, a footstool can provide a boost for getting into a bed that's on risers, while also providing a place to sit that's not your desk chair. A small folding accent table, on the other hand, can be tucked away when not in use.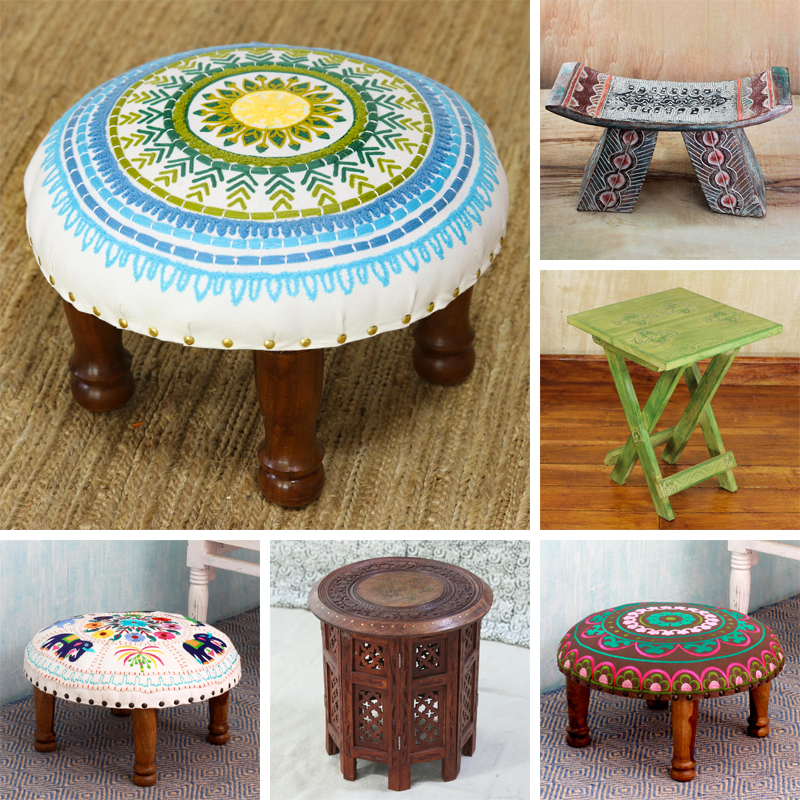 Dorm Room Decor
Once you've covered the basics of furnishing and organizing your dorm room, it's time to start really personalizing your space with unique dorm decor. Even a single well-chosen piece can say so much about your style and taste while tying the rest of your decor together. Whether it's an unusual picture frame showcasing your favorite memory, a meaningful sculpture that inspires you, or an interesting tea light holder, creative dorm decor will work wonders to help you get settled in and feel at home.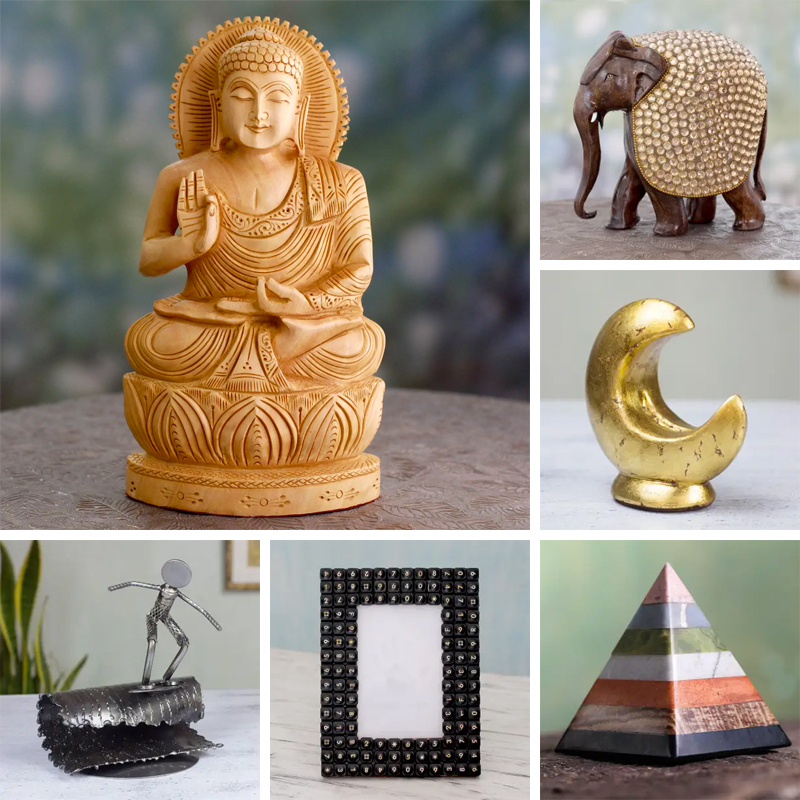 More Dorm Decor Ideas: Choosing a Theme
If you're looking to bring a more cohesive look to your college lodgings, there are lots of dorm decor ideas and dorm room themes to choose from. Below, six dorm room decor schemes that can be created with handcrafted products for a guaranteed unique look:
Dorm Decor Idea 1: Bright and Boho
Dorm Decor Idea 2: Beachy Vibes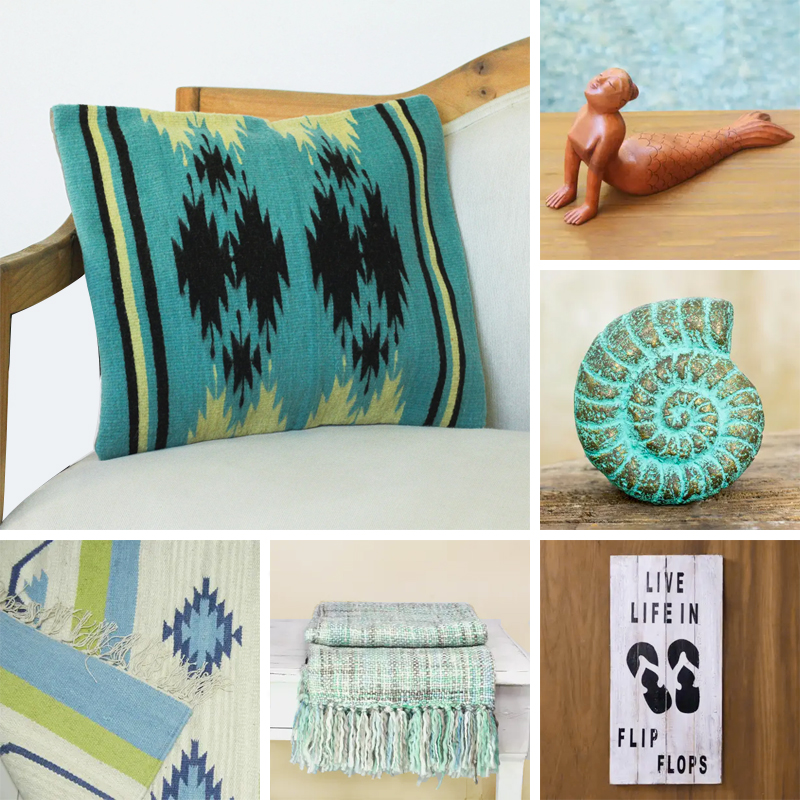 Dorm Decor Idea 3: Black and White Geometric
Dorm Decor Idea 4: Pretty in Pink and Gold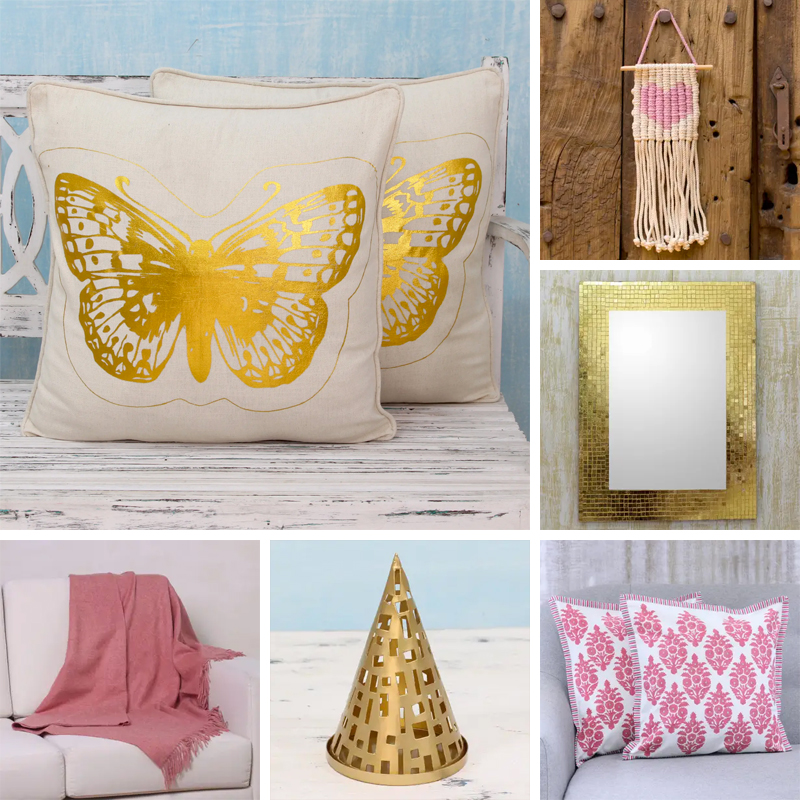 Dorm Decor Idea 5: Ready to Rock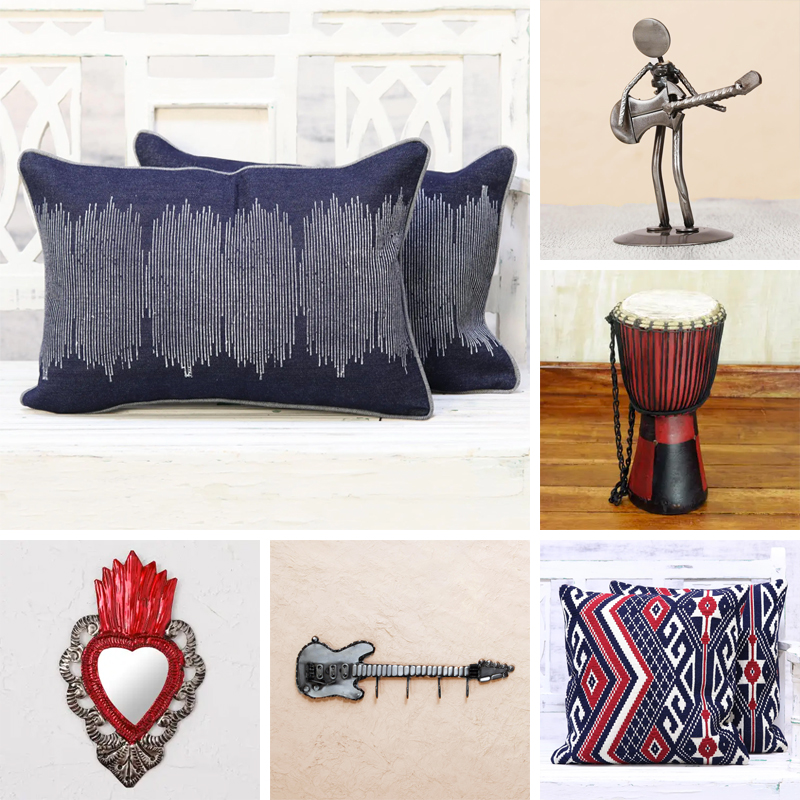 Dorm Decor Idea 6: Minimalist Magic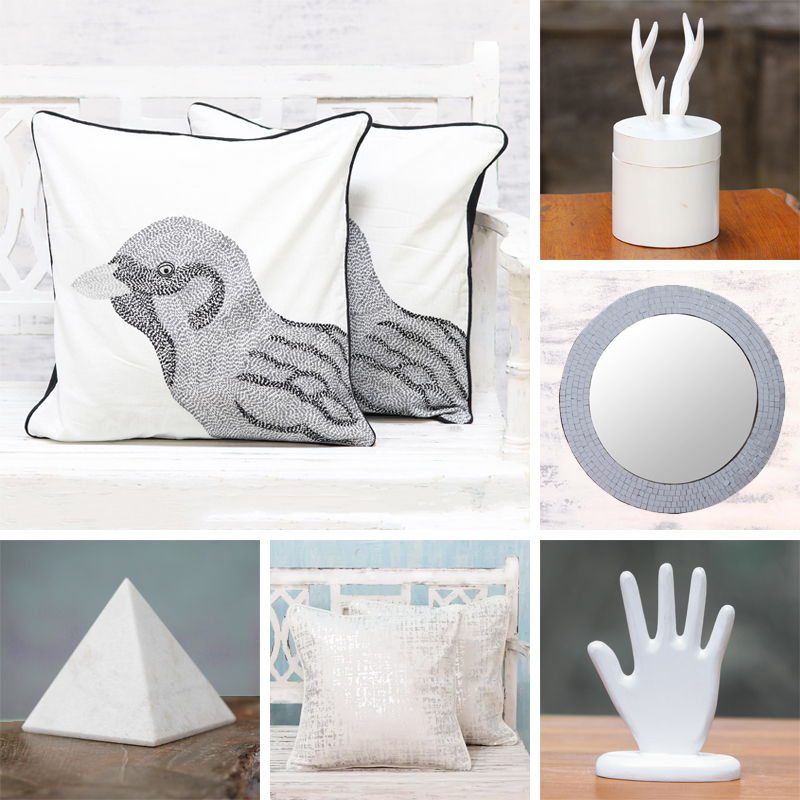 Dorm Decor That Inspires
Settling into a new space can feel daunting, but it's worth it to create a living space that inspires you, whether you're studying or relaxing. The right dorm room decor can transform your space into one that lets you expand your horizons while remaining true to yourself — and isn't that what college is all about?

Rate this post:
[Total:

0

Average:

0

]