Ethnic or cultural jewelry possesses a magical quality that can transform a simple outfit from drab to sophisticated in an instant. The addition of an exotic statement necklace or some cool stacking rings, to even a basic outfit of jeans and a white shirt, can upgrade a look to one that is chic and well traveled. These pieces not only enhance your appearance but also convey an appreciation for the craftsmanship and design of distant cultures.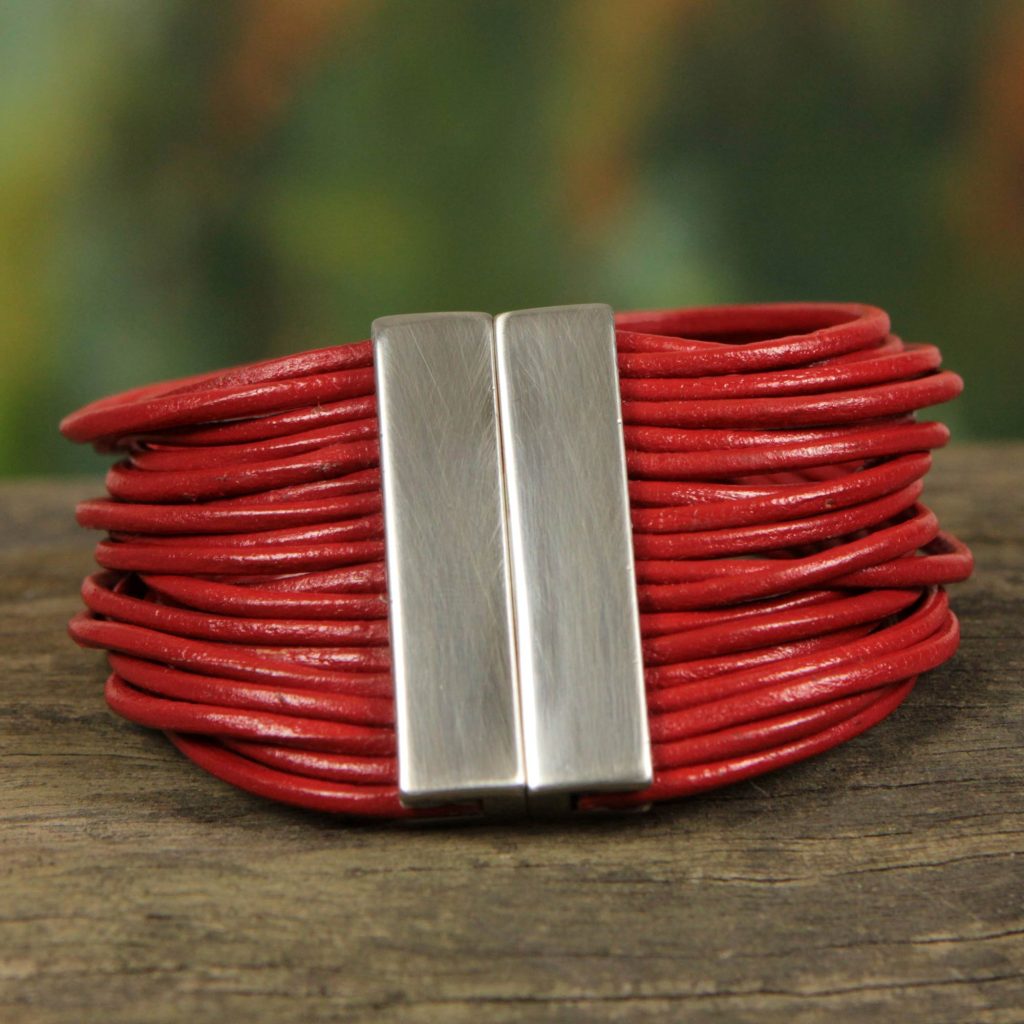 The Goddess of Ethnic Jewelry
There is no one that has mastered the art of wearing cultural jewelry more than Iris Apfel. At 96 years old, Iris has amassed an epic collection of exotic necklaces, cuffs, bangles, and rings that she has built over a lifetime of global travels. She has the unique ability to simultaneously layer several pieces of ethnic jewelry on her neck, wrists, and hands to create a look that is entirely original. The average woman may not want to be as eccentric as Iris in her choices, but she represents the ways in which we can express our own unique individual style through jewelry. You may not yet have traveled to a Tunisian Bazaar or a Moroccan flea market to seek out interesting trinkets, but there is no reason you can't look as though you have. Finding the right accessories for your own collection is made easier through the vast options available at NOVICA.
Turquoise is an ancient stone that is incorporated in the jewelry of many cultures across the world. The Egyptians, Chinese, Persians and Native Americans all incorporate turquoise as a staple of their indigenous jewelry. This smooth stone, with its unique combination of vibrant green and blue tones, is the perfect gem to add a funky touch to any outfit. Worn separately or layered together, you can add a bohemian-hippie vibe to your look with turquoise pieces like the beaded 'Inspiring Feasts' earrings and the striking 'Waterfall Sun' necklace which are featured below.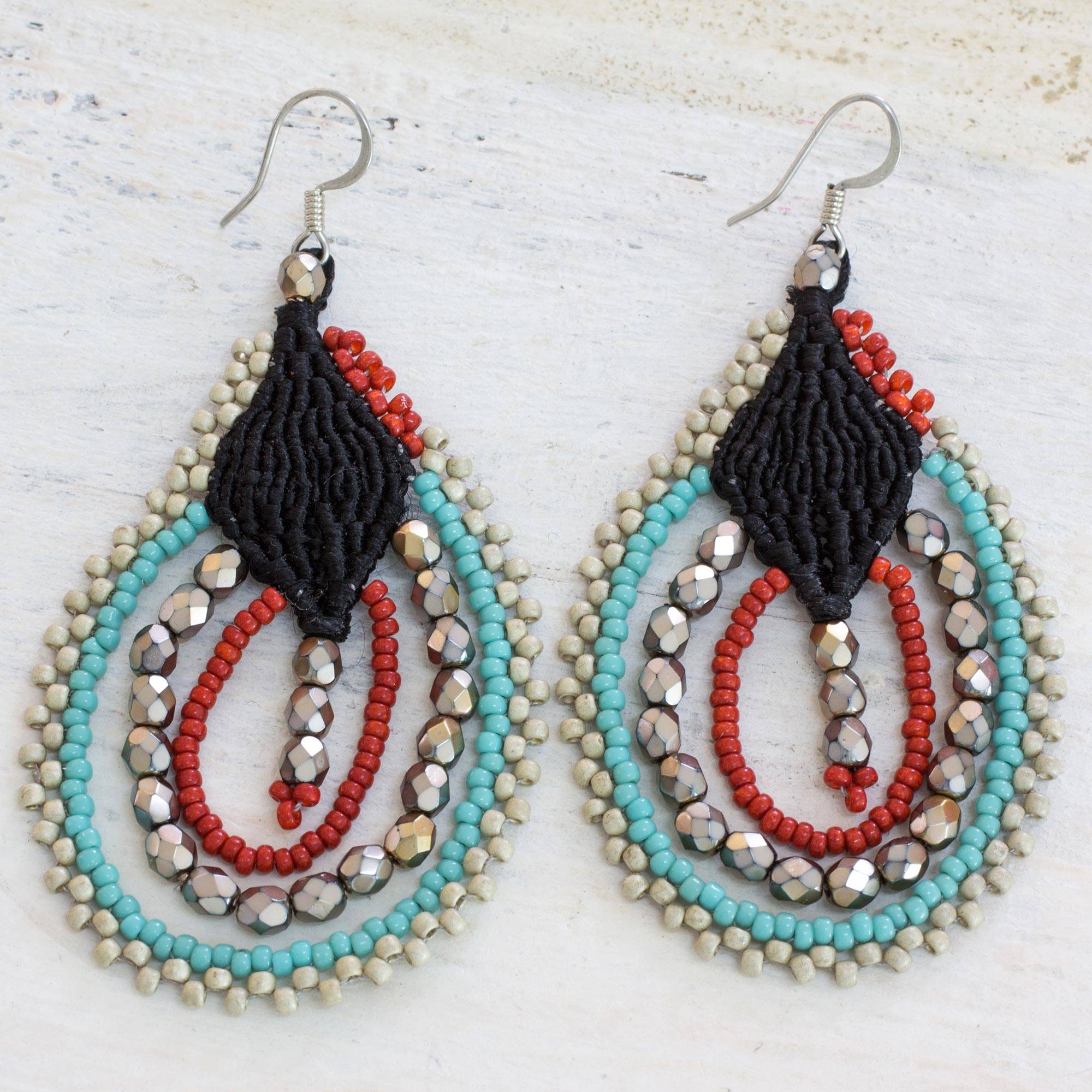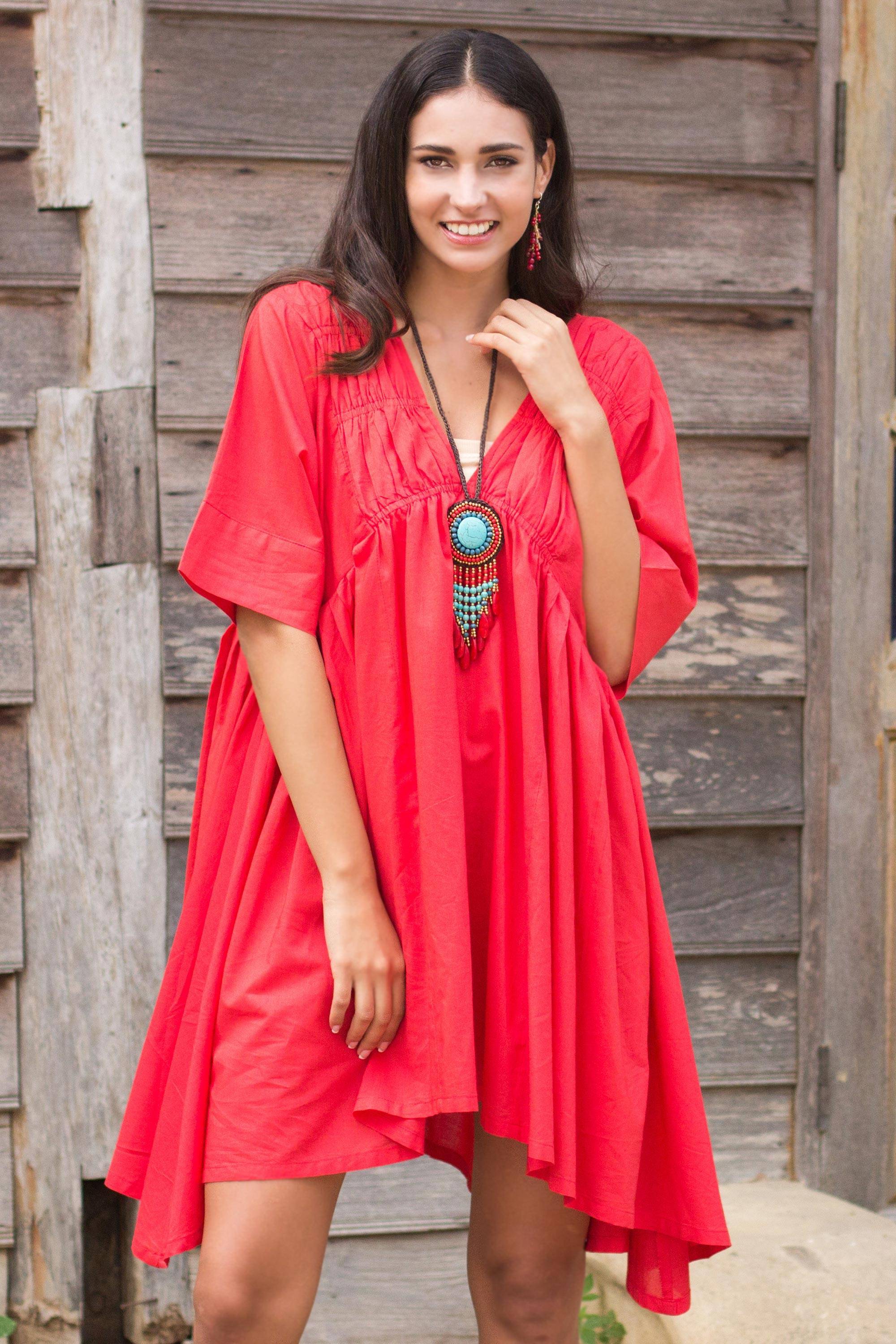 Make A Statement
Stylish women know how to cleverly punctuate their outfits with bold ethnic statement necklaces. Ideal for an "open-neck" look, these dramatic pieces are often chunky, beaded, and colorful in design. Whether for a formal occasion or to enhance a casual look, NOVICA has stylish options that will become a focal point of any outfit. Boldly stand out in any crowd with eye-catching pieces like the ones pictured below.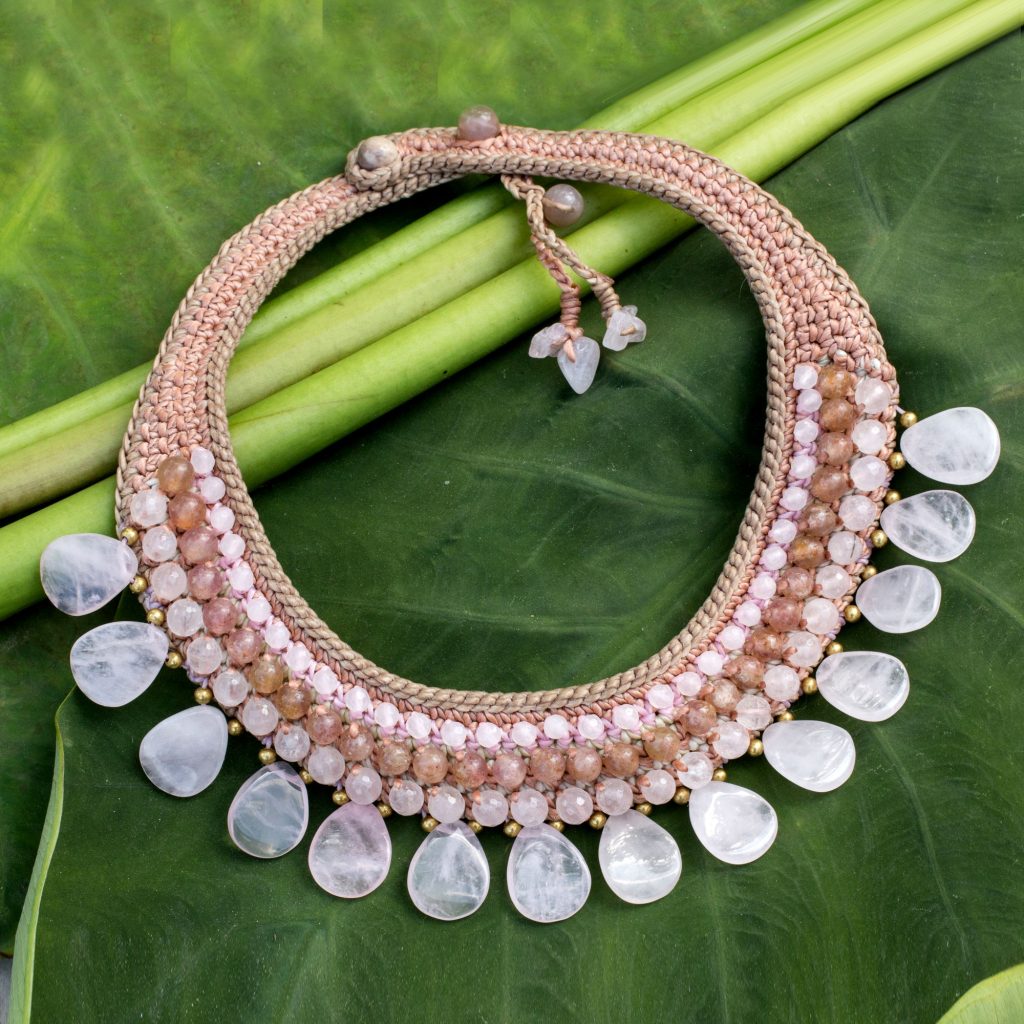 Add Some Hand & Wrist Glam
Another way to create a sophisticated, cosmopolitan look is by wearing ethnic or tribal rings and bracelets. Whether you are wearing a single trademark item or layering multiple pieces, adorning your wrists and hands in cultural jewelry will give you the look of a seasoned globe-trekker.
Ethnic jewelry allows us to stay on-trend, while also honoring the work of artisans from remote countries around the world. NOVICA, in its commitment to highlighting the work of these master craftsmen, has a stunning range of jewelry to choose from. The key to selecting ethnic and tribal jewelry is to buy pieces that amplify your own personal style. It's also fun to sometimes step outside of your fashion comfort zone by experimenting with interesting pieces from other cultures. Iris Apfel once said, "Life is too short to wear boring jewelry," and I could not agree with her more.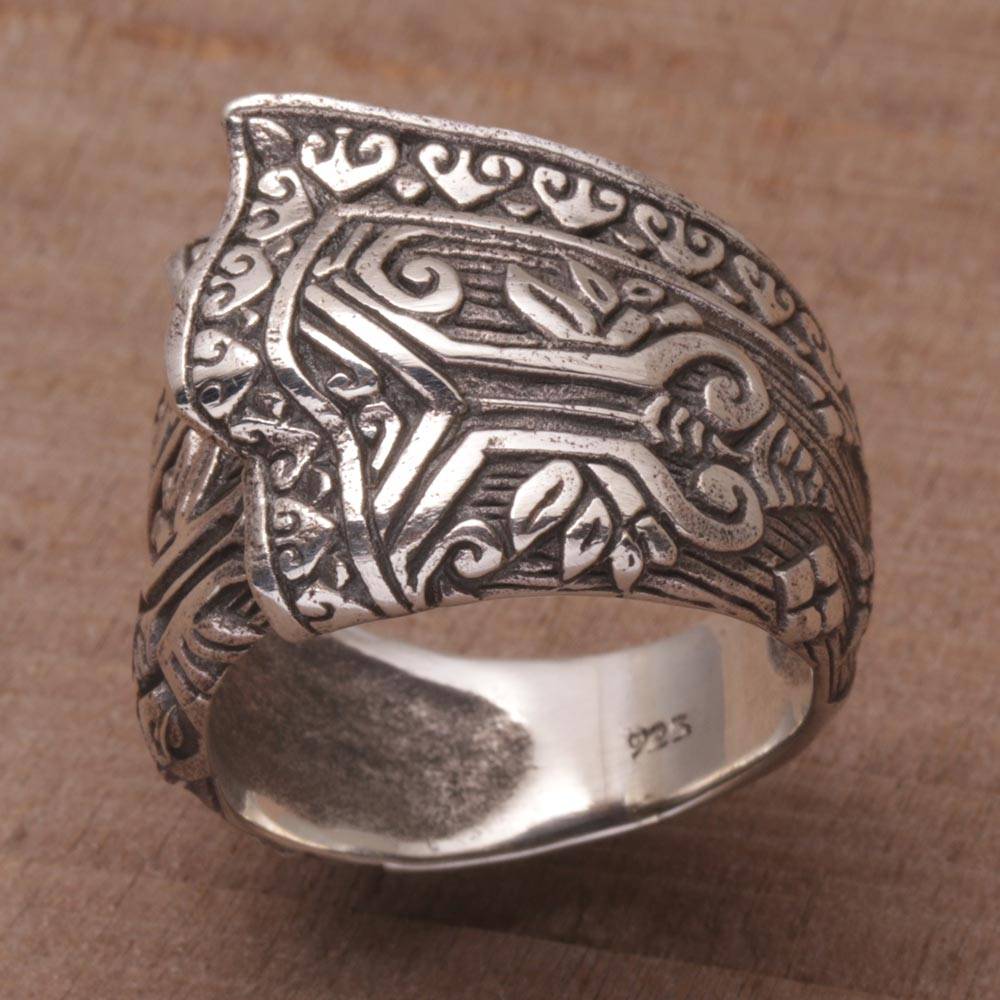 Your NOVICA jewelry comes with the added benefit of knowing you are part of the movement to support and empower the lives of artisans in remote areas of the world and are helping them preserve their cultural heritage.
Rate this post:
[Total:

0

Average:

0

]