My exploration of the jewelry offered by NOVICA has introduced me to many gemstones previously unknown to me.  Yes, they have turquoise and amethyst, opal and onyx, but they also feature many less prevalent, though equally stunning stones.
To me, citrine, a type of quartz, is the color of sunshine.  The artisan responsible for the golden sun earrings above must surely agree with me!  There are other hues too, ranging from pale yellow to brownish orange, but when I see it in a particularly bright shade, I find joy.  Some of you may be very familiar with citrine, as it is the birthstone of November.
Citrine pairs so well with a variety of stones, from lapis lazuli to turquoise, as shown below.  That pale golden shade accents just about any color under the sun – no pun intended!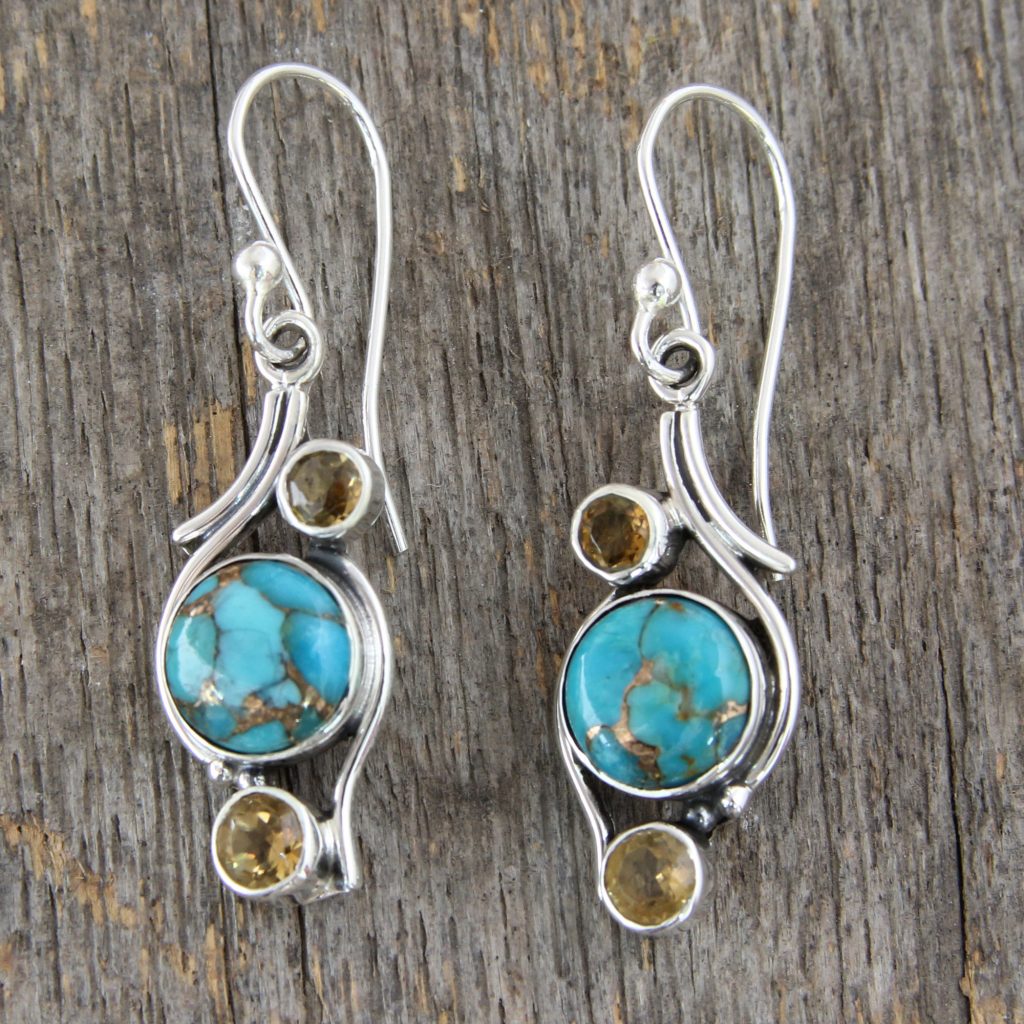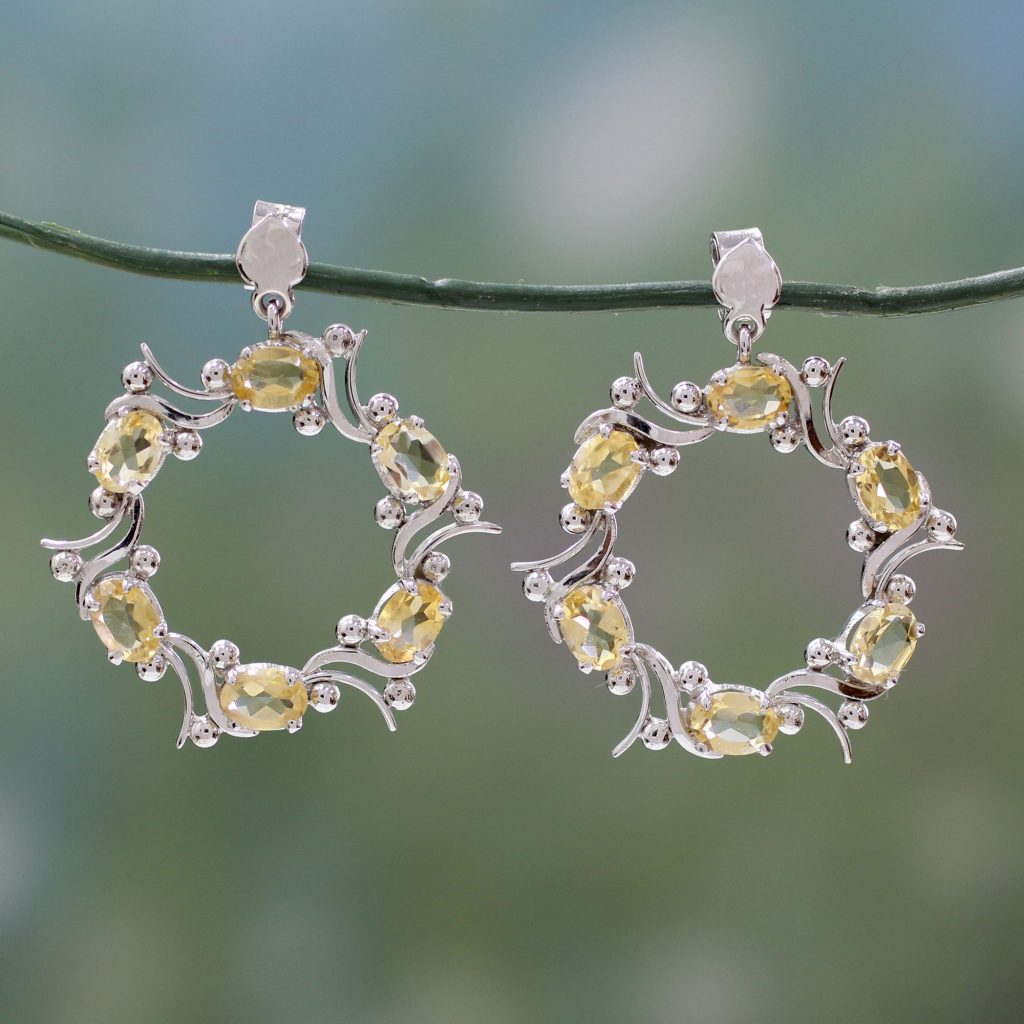 While there is plenty of evidence that citrine goes with a number of stones, it doesn't need help to make a pair of earrings into something stunning!  The set above features six stones on each earring in the shape of a gorgeous wreath.
Just as citrine brings to mind the glowing sun, garnet makes me think of passion.  Though it is found in nearly every color of the rainbow, dark red is most common and, to my eyes, the most beautiful.  It is also a birthstone, as those of you born in January know well.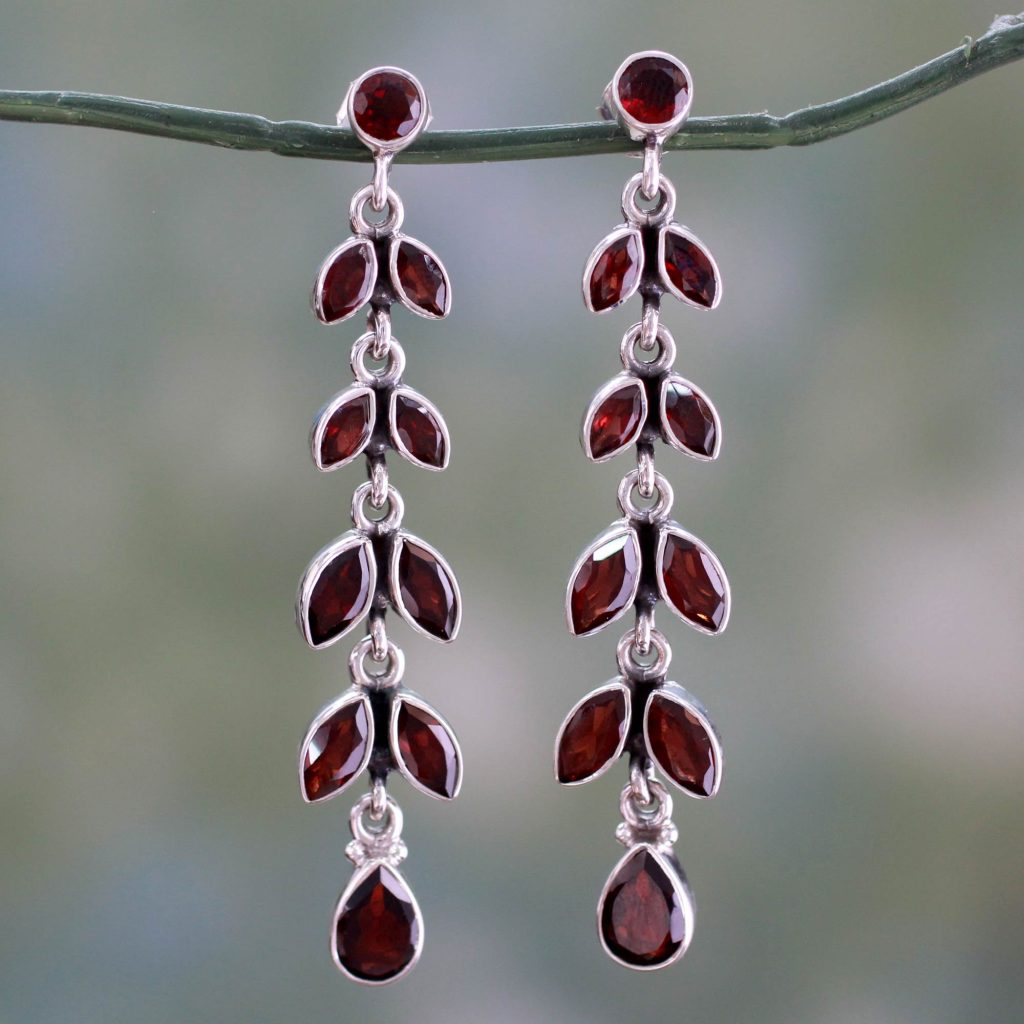 Garnet can certainly stand alone, as shown above in a long strand of leaf-shaped stones.  Isn't the boldness of the color alluring?!  I can imagine wearing jewelry featuring garnet on a date night and feeling extra self-confident because of its very presence!
Like citrine, garnet can be a team player too.  It looks absolutely lovely with chalcedony, a stone which comes in many colors. Here it has a pink hue that is as subtle as the garnet is bold. It's a gorgeous effect and while particularly suitable for Valentine's Day, it enhances both special occasions and ordinary days.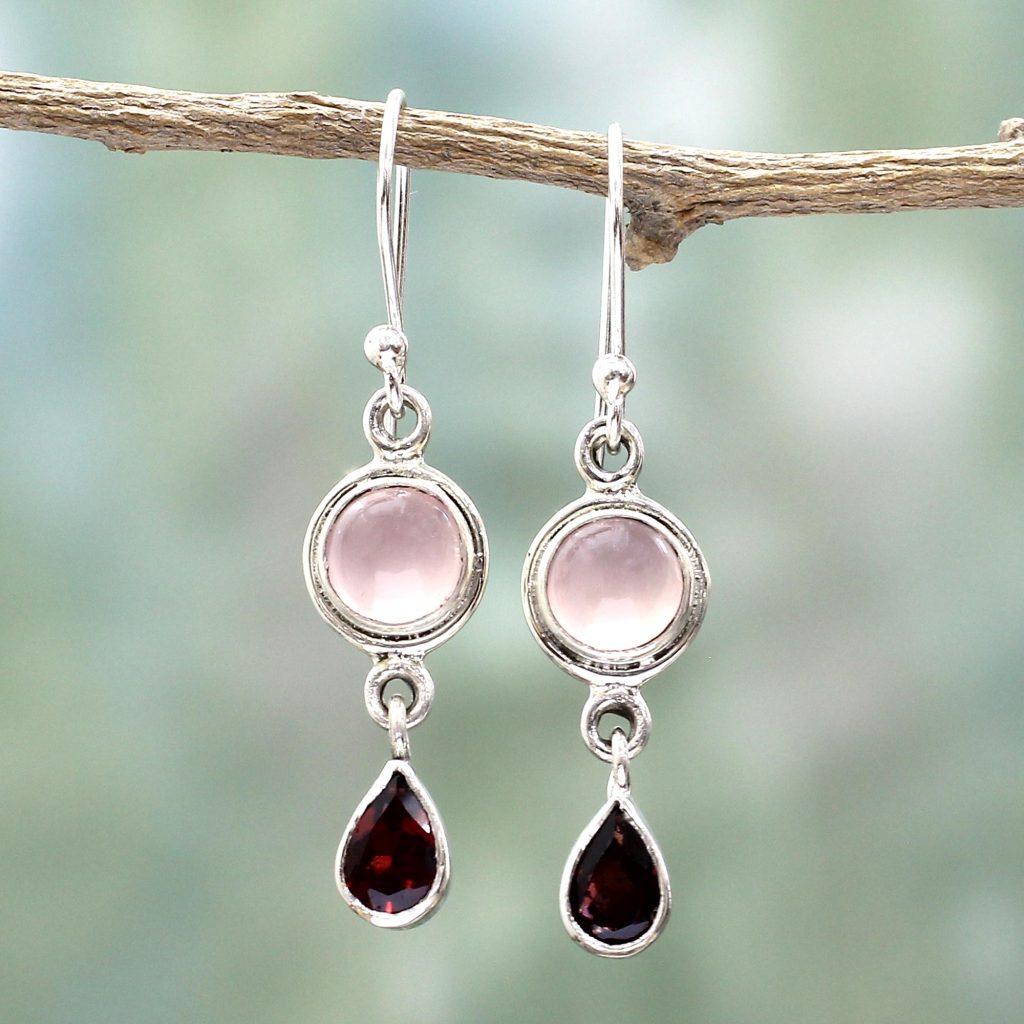 Peridot is a stone with which I was unfamiliar, though it is the birthstone of my brother, who was born in August.  It occurs in only one color; a pale green with an understated beauty that is very pleasing to the eye.
Earrings featuring peridot alone range from simple but stunning studs to much more elaborate duos like the these cluster earrings, shown below.  I'll bet that set will have you shaking your head to feel them jiggle!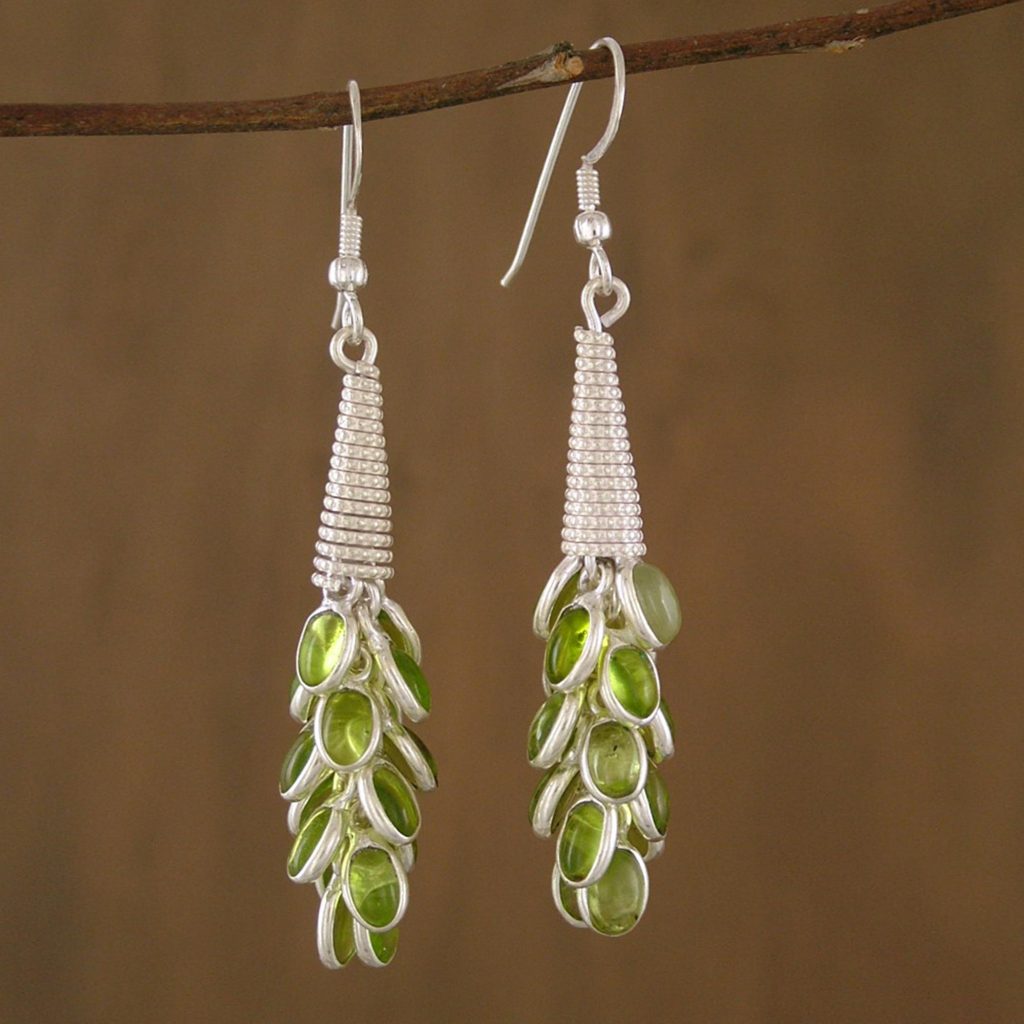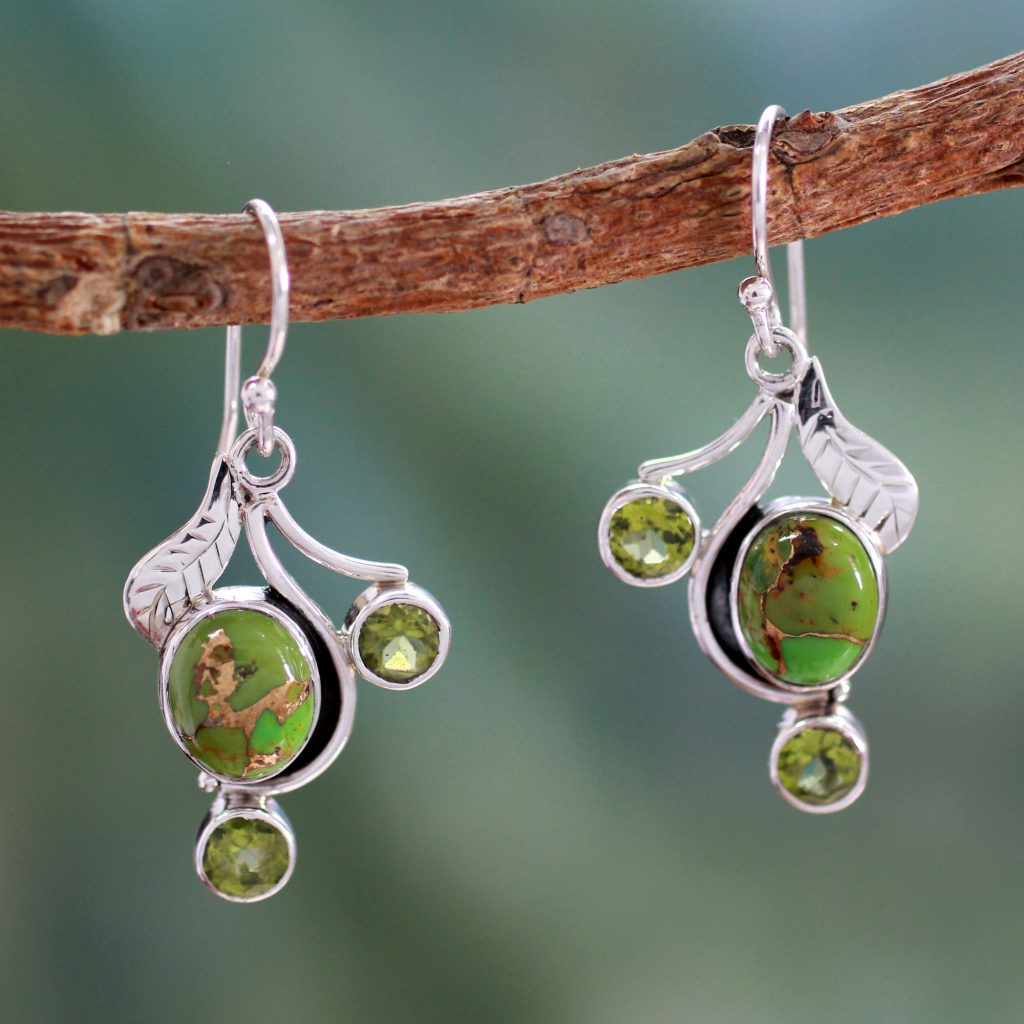 Peridot also goes very well with turquoise, as they make a mean green team.
One important thing to note is that citrine, garnet, and peridot are all key gems which make up the chakras. They stand out in the group of the seven stones, but also add balance and harmony.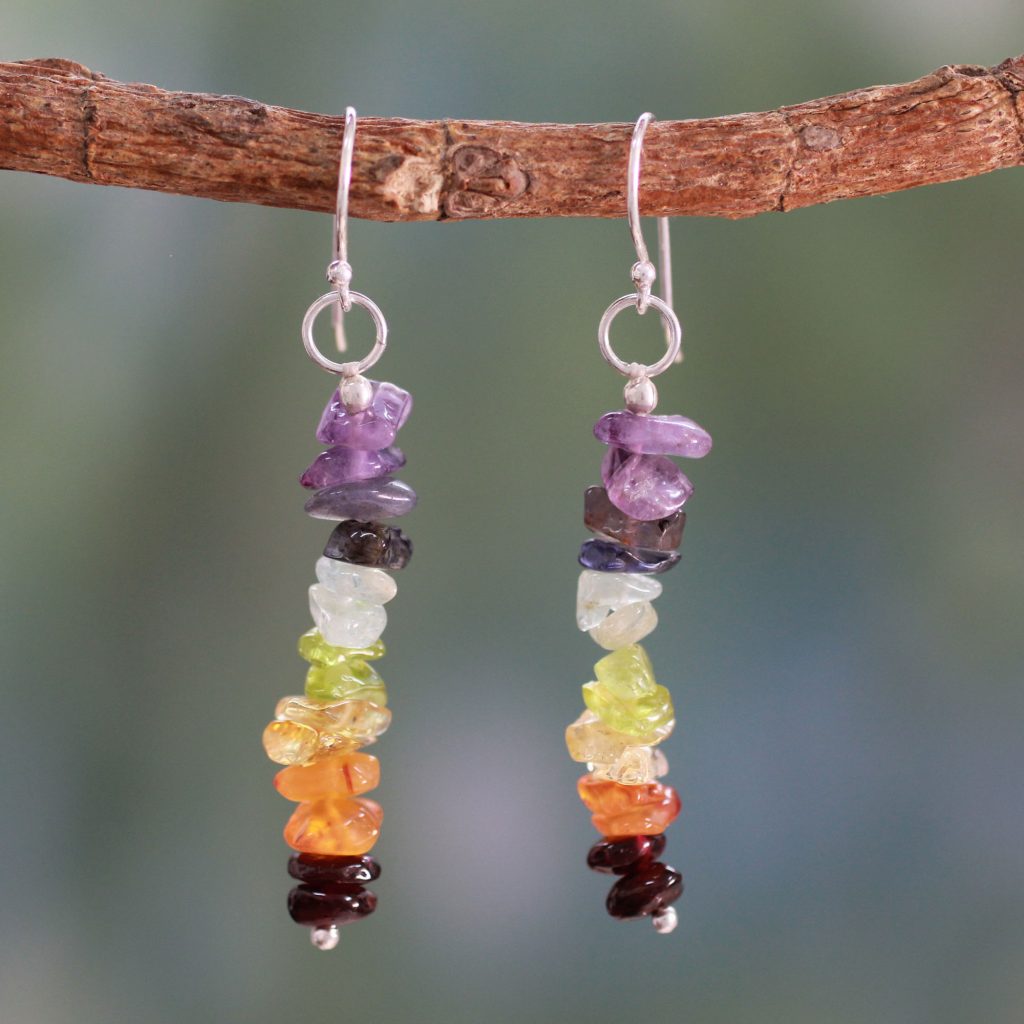 Happily, you can also find earrings featuring just these particular three lovely stones.  The floral pieces below are a perfect example of how these three gems can share the spotlight while still standing out on their own.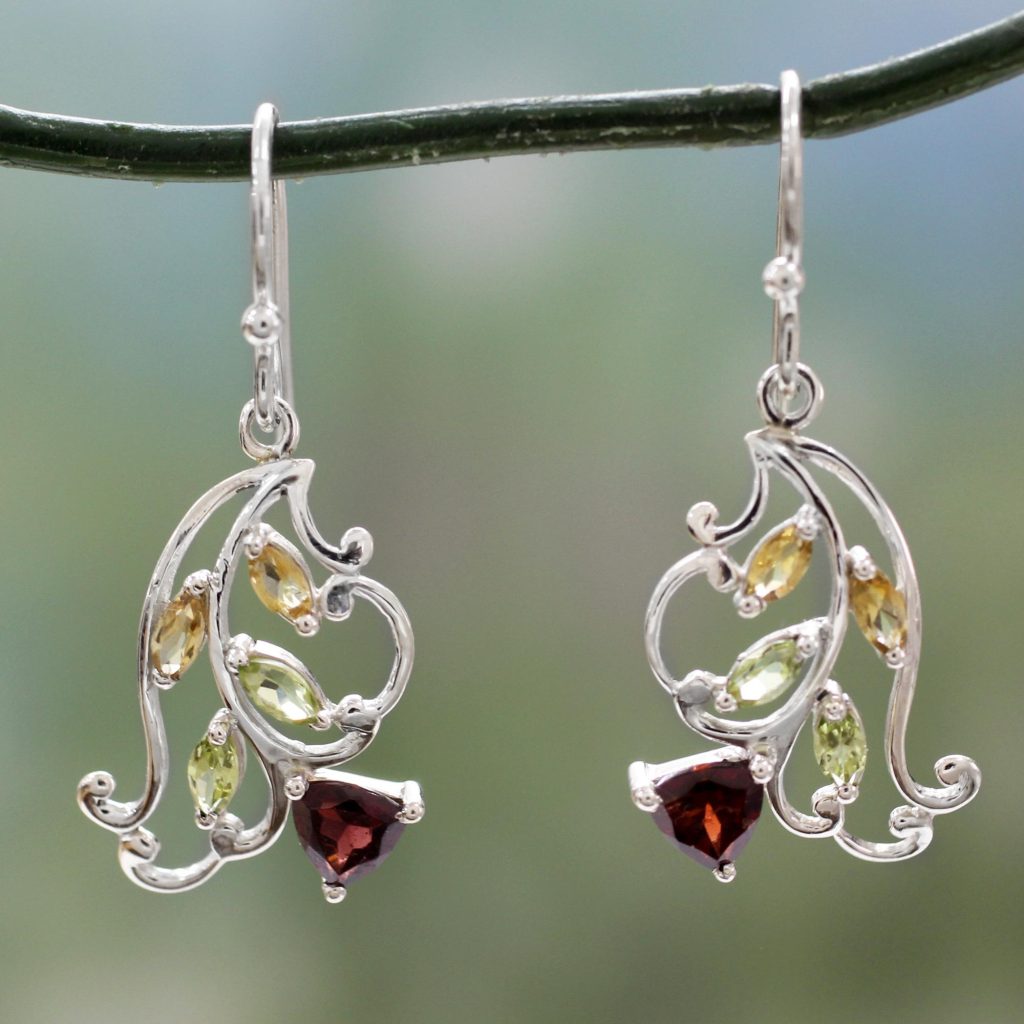 It's special and exciting to discover three gems with such beauty and versatility!
Rate this post:
[Total:

0

Average:

0

]