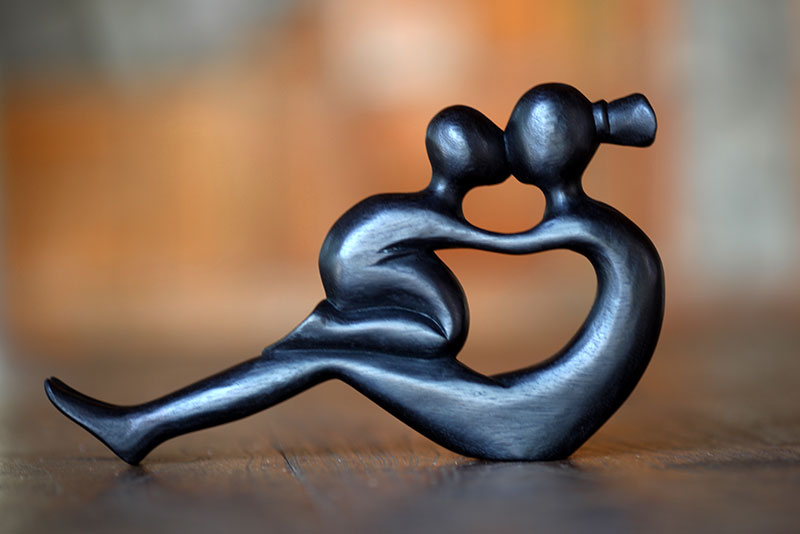 Choosing Christmas gifts for Mom can be tough. She deserves something as unique as she is, especially after all those years of giving you the present of your dreams on Christmas as a kid. And while she'll love any gift that comes from you, there are some things that will really wow her. Read on to discover the ten best Christmas gift ideas for Mom and repay her for all the love she's given you over the years!
1. Handbag gifts
How many times have you seen Mom try to cram everything into that tiny purse she's had for years? Upgrade her carrying capacity with a roomy shoulder or sling handbag, or give her a fashionable clutch or wristlet bag to give her a day off. Even for the more casual mom, a cute tote bag could be just what she needs to make shopping trips a little special!

2. Fashion gifts
For the mom who "does it all" in style, new clothing and accessories will really make her day. She'll love unwrapping a chic new top or dress to keep her looking stylish every day, and a cozy new sweater or scarf will keep her warm during the colder months. With such a wide range of options available, you're sure to find something that won't break the bank.

3. Homemade gifts
There's nothing like a homemade gift to show Mom how much you care about her, and there are so many ways you can get creative and have fun with it! A coupon book, for example, is something she'll treasure and can use throughout the year, plus you can really personalize it to offer what she needs most — whether it's help with her computer or a night off from the kids. Meanwhile, homemade pampering items (think unique soaps and hand-sewn drawer sachets) are great Christmas gifts for Mom from daughters.
4. Gifts for the home
Feed Mom's decor inspiration this Christmas with gifts for the home. Find out what she needs or wouldn't buy for herself, whether it's a cozy throw blanket or a lovely new candleholder, and pick one that matches the rest of her home.
Want a gift with a personal touch? A picture frame that shows a favorite memory is a great personalized gift. For a great gift for mom from the kids, choose one with multiple panels and include a photo of each of you. For new moms or moms-to-be, a mother-and-child sculpture is a heartfelt reminder of her special new role.
5. Entertaining gifts
When Mom opens her home to guests, she can use all the help she can get.  Raise a glass to Mom and add some style to her home parties with entertaining gifts she'll adore, from wineglasses to table linens and everything in between.

6. Pampering gifts
With all her hard work year-round, Mom could use a little extra attention this Christmas. Indulge her with a soft robe, fragrant beauty products, or a nice hammock to relax in and watch your gift keep on giving all year.
Got more than one mom on your list? Every woman could use a little indulging, and pampering gifts make great Christmas gifts for stepmoms, mother-in-laws, or your boyfriend's mom.

7. Jewelry
"Something sparkly" is on every woman's Christmas list, and beautiful jewelry is sure to wow your mom this season. Whatever her tastes are, make her feel like the lady she is with a new bracelet, necklace, ring, or pair of earrings that she'll treasure for years to come.

8. Gifts that give back
For the mom who has everything, or the minimalist mom, gifts that give back will warm her heart this year. Instead of giving her extra "stuff," gift her something that supports a good cause, or make a donation in her name to a charity she cares about.
If you're not sure where to start, why not give her a Kiva gift card that provides microfinance opportunities for deserving entrepreneurs and let her have the fun of choosing her recipient, tracking the loan, and receiving feedback along the way.
9. Gifts for the kitchen
When it comes to her kitchen, Mom wants something that's both functional and beautiful. Make her smile this year with gourmet food or tea (just for her!), unique serving utensils, or that new kitchen appliance she's got her eye on.

10. Gifts for her interests
Feed Mom's special interests this Christmas and watch her face light up when she unwraps your gift. Inspire your yoga-loving mom with a new yoga bag or a sculpture of Buddha. Surprise your favorite environmental advocate with recycled-glass drinkware. When you know someone as well as you know your mom, the possibilities for thoughtful gifts are endless!

Make her Christmas one to remember
The most important woman in your life deserves a special Christmas this year and every year. Whatever you end up getting for her, give with love and thoughtfulness and you're sure to make her holiday one to remember.
Have you given your mother a gift that made her smile? Or perhaps received gifts from your kids that warmed your heart? Tell us about it in the comments!