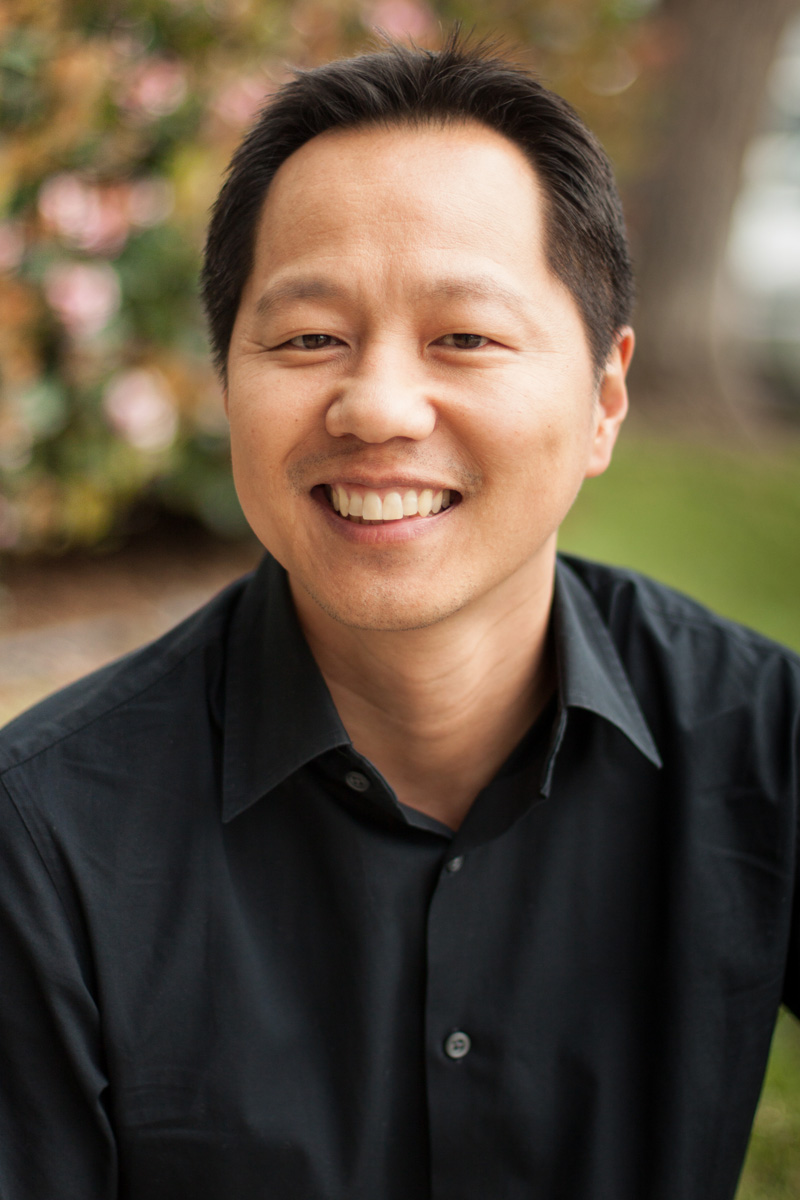 For Charles Hachtmann, like co-founders Roberto and Andy Milk, being part of NOVICA has been a lifelong journey.
Charles met the Milk brothers when the three were in elementary school, and they've remained largely inseparable ever since. He's always considered himself part of two families — the one he emigrated with from Korea when he was two, and the one he traveled to Mexico with during school vacations.
Charles' travels with the Milk family fostered a lifelong international outlook and value of social good. He remembers purchasing a golden cross from an artisan market in Zacatecas, Mexico — guided by shrewd bartering lessons and Spanish phrases he learned from Rob's Peruvian mother. He still has his "gold bar" today.
"It was inexpensive but amazing," he recalls. And his ability to own gold as a ten-year-old planted a seed that would grow into NOVICA's business model: quality items like real gold seem expensive, but are actually affordable when purchased directly from artisans.
Back in Texas, the "3 amigos" also collaborated on small business ventures together, including a paper route and a lawn-mowing service. "We were very entrepreneurial when we were kids. We have been pretty much our entire lives, even before NOVICA," says Charles.
The three remained close even as they went their separate ways in college. Charles received his BA from UT Austin, with a major in Psychology and a minor in Mathematics and Business.
After graduating, Charles managed Tri-Stel International, a consulting firm based in Austin, Texas. As an application developer and systems analyst for clients such as 3M and UT Austin, he also participated in new business development with several software and technology start-ups.
Charles left his consulting job and relocated to California, however, to co-found NOVICA. "I packed everything in my car, moved out here, and we started everything in [Rob's] basement … in his washer and dryer room," he remembers. Business took off quickly enough, though, that they were soon able to rent a house for headquarters, with Charles living in the second bedroom due to the long hours he was working.
One day he remembers coming out of the shower in a towel at the same time investors were arriving for an important meeting.  "If only the shower had been in the bedroom!" Charles recalls with a laugh.
Charles cites a commitment to helping people as his motivation for the demanding process of bringing NOVICA to life. He recalls traveling to Ghana in 1999 and meeting one of NOVICA's first artisans, Ernestina Oppong Asante, wanting to help her reach her potential as an underpaid female carver. "That added fuel to working those 18-to-20-hour days," he says.
As CTO, Charles tackled the challenging business of setting up a proprietary enterprise management system that connected NOVICA's California headquarters, its regional centers, and third party service providers. This system also had to manage ordering, shipment tracking, exchange rate issues, and the many customs classifications needed for thousands of handmade goods. NOVICA's extranet platform has earned multiple industry awards.
These days, when he's not busy with the demands of managing a complex e-commerce website, Charles enjoys surfing and snowboarding. He still enjoys playing soccer with Rob, just like when they were kids — although he admits Rob is a better player. Charles is conversant in Korean.
For press enquiries or to arrange an interview with Charles, please contact our PR team.
Rate this post:
[Total:

0

Average:

0

]