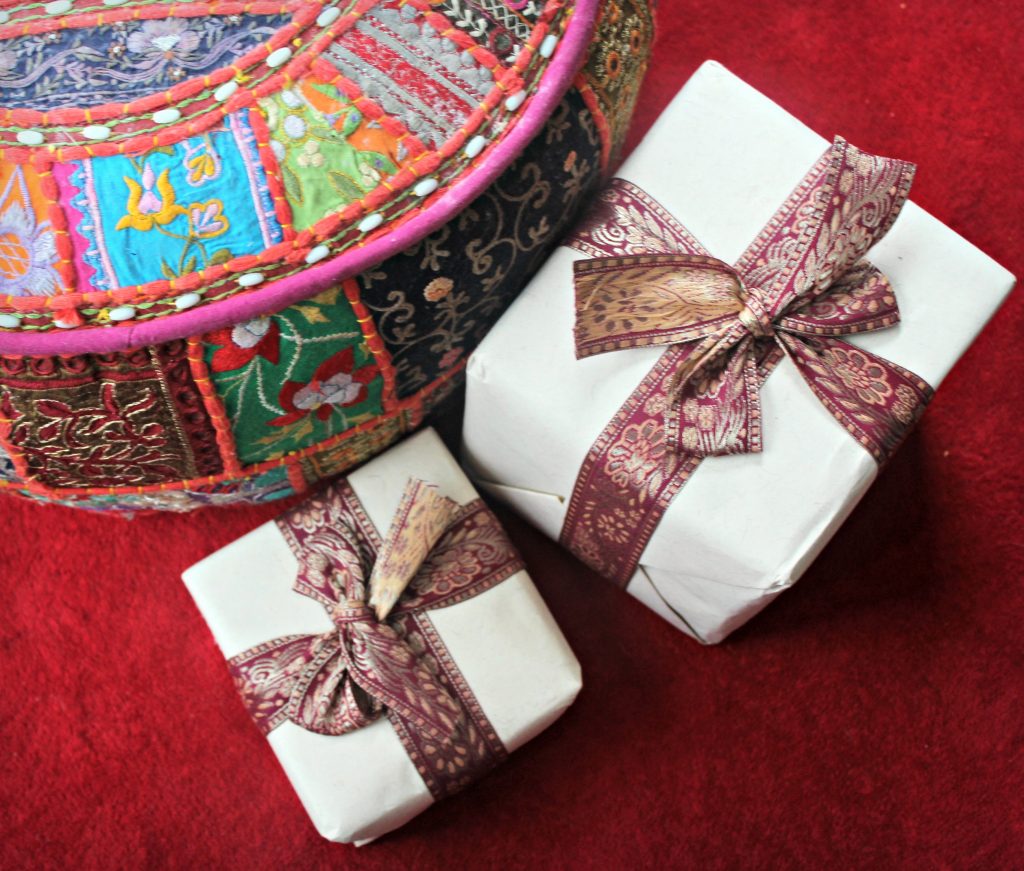 As a mother, it's very important to me that my children have an appreciation for different cultures and ways of life. We teach our kids that there's a big, beautiful world out there, full of colorful people with interesting stories and life experiences. There's a lot that the world has to offer outside of the good old USA, and I am hoping that my kids are inspired to spread their wings and check it all out one day.
To ensure my children always think of the bigger, global picture, we spend a lot of time watching documentaries about far away, exotic lands. One of our favorite countries to study?
India!
India is a melting pot, much like the United States. In India, you will find so many different ways of life, from small villages, huge, bustling cities, and even family farms and businesses that have been around for generations. There are majestic temples like the Taj Mahal, and even a very interesting temple that's dedicated solely to a large community of divine rats.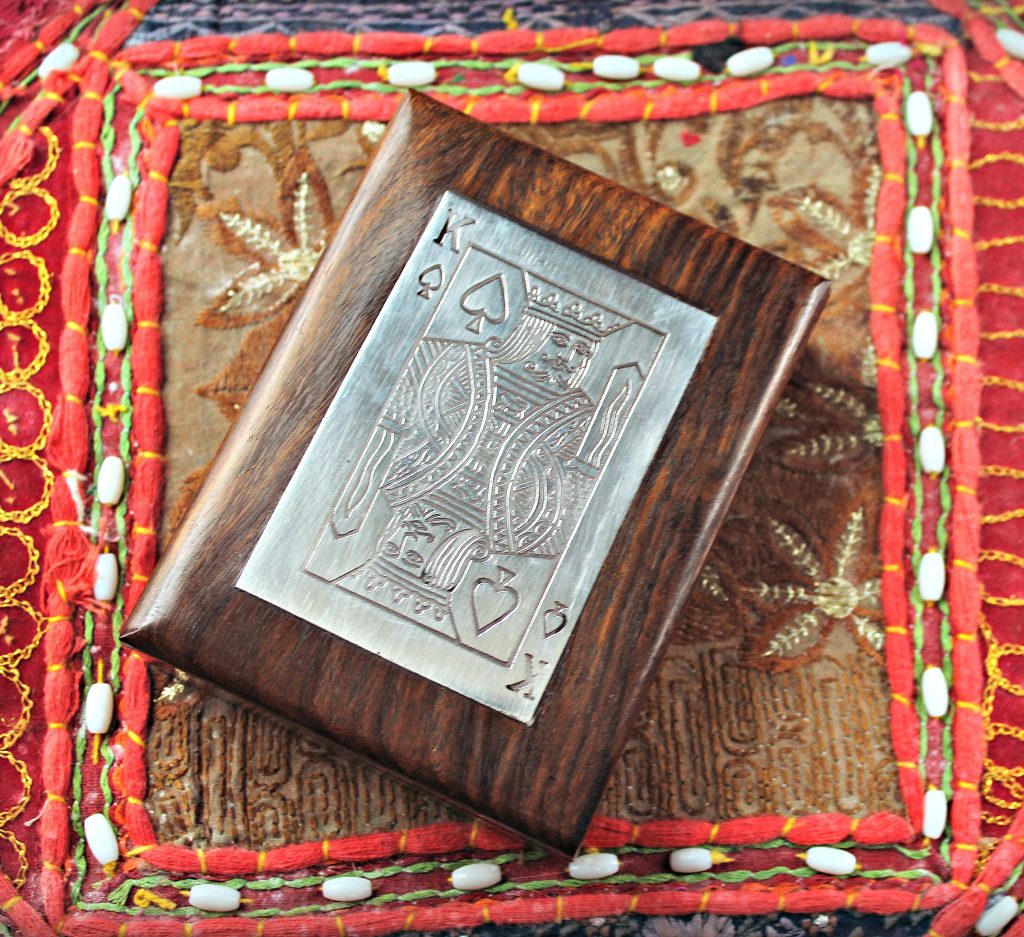 My oldest son, Kyle, is about to turn 16. He's expressed great admiration for the Indian culture, and loves watching Bollywood films, learning to cook Indian dishes, and of course, he loves the vibrant colors that India is so well known for. One of his Bucket List goals? To one day see the Taj Mahal in person. I think I will hide in his luggage and be a stowaway on that trip!
I was looking for some last minute gift ideas at Novica that would not only help Kyle celebrate this milestone birthday, but also encourage his love for Indian culture. The best part? Novica's last minute gifts ship from right here in the United States, cutting the wait time down significantly!
Novica surely didn't disappoint! They offer a wide selection of handmade gifts from India, from jewelry to gorgeous clothing and decor, and everything in between. Finding the perfect gifts for my son was a quick, easy, and painless process.
I found two perfect gifts made by talented, Indian artisans. They arrived quickly and were both beautifully wrapped. They were so wonderfully packaged that I almost didn't want to open them!
My first pick for Kyle's birthday is this stunning King of Spades Hand Crafted Wood and Brass Box and Playing Card Set. Kyle loves playing Solitaire, and has been expressing a desire for a really nice deck of cards for awhile now.
I was absolutely delighted to find that this box is of extremely high quality. The wooden box is rich, smooth, and very well constructed. I love the detail in the brass plate, too. This playing card set is sure to please my birthday boy!
This set was created by Rakesh Pathak, who is from Delhi, India. He is a skilled craftsman, and his work has been featured in several embassies over the past 5 years. One of his goals is to set up an institution to teach young, aspiring artists how to create beautiful works like the box you see above. I love the fact that Mr. Pathak wants to pass along his knowledge and skills and keep the tradition alive.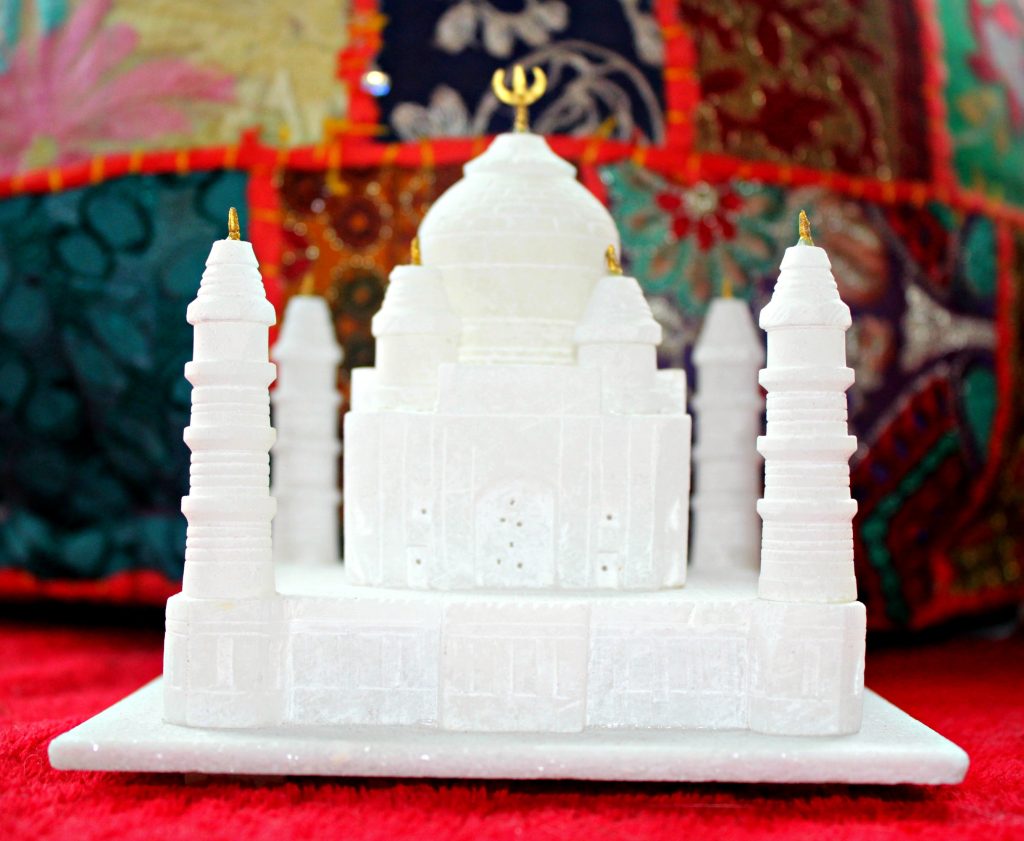 The other gift I chose for my son is the Marble Taj Mahal Sculpture. Kyle is very into gemstones and rocks. He collects crystals and geodes, and also has a very nice assortment of polished stones in every color imaginable. Since Kyle wants to visit the Taj Mahal one day, I knew he'd fall in love with this intricately detailed sculpture.
This sculpture is made from natural marble, so there are slight variations to its coloring and appearance. This is something I absolutely love about the piece. No two sculptures are exactly alike, and each is lovingly created. Just look at all of the detailing in this piece! We especially love the gold-painted iron fixtures.
This likeness of one of the Seven Wonders of the World was carved by Raj Kumari of Uttar Pradesh. Kumari is a married woman who learned the art of marble carving and inlay from her husband, Raja Ram Singh. She has mastered this fine art, and offers works of art that show her pride in her Indian culture for all the world to see.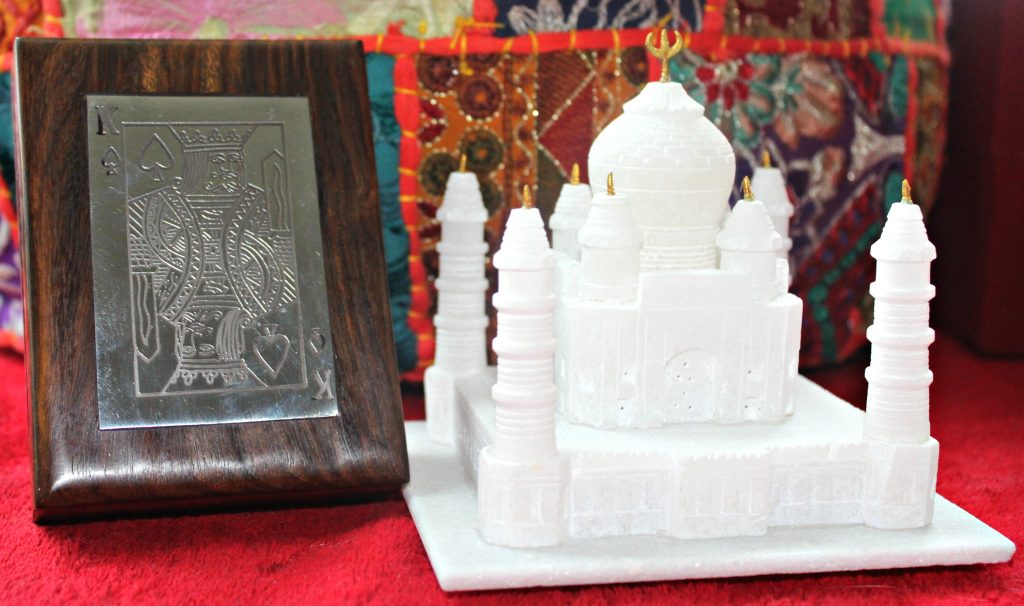 I am absolutely thrilled that I will be able to give such unique, meaningful gifts to my son as he turns 16. The cards will be for luck, and the Taj Mahal will be a reminder that he should always work hard and reach for his dreams. Who knows? Maybe one day he will head to India to see the real Taj Mahal! In the meantime, these artisan gifts will keep him reaching for the stars.
Rate this post:
[Total:

0

Average:

0

]