The first time Mayra Hernandez put on the backstrap loom, she had no idea that it would one day offer her a lifeline she desperately needed. Today, she uses it to weave love into her work.
At first, his temperature spiked. Then the headaches began. His platelets dropped and the severe nausea set in. Gabriel was only two years old, and the doctors looked at his mother, Mayra Hernandez, with downcast eyes. The prognosis was not good. Her baby was likely going to die of dengue fever.
At 33, Mayra was no stranger to loss. She recalls the day she learned of her father's death. "It was Mother's Day. I was at school when they told us." At the time, she was only six years old. The event would shape the course of her entire life.
As one of six children, she quickly learned that childhood would be short-lived.
If her family were to survive, she would have to help care for her siblings and step in to help her mother, who had begun working long hours to put food on the table and clothes on their backs. But in reality, meals often consisted of plain tortillas with salt, and when their shoes wore thin, the children went barefoot.
When Mayra put on the backstrap loom for the first time at age seven, she discovered an activity that would not only bring her peace and comfort in the difficult years to follow, but also help her contribute to the financial well-being of those she loved.
Her first weaving was small, bearing a quetzal design and the word "Guatemala" woven at the top. Over time, she would improve, learning to weave in the style of her ancestors in San Antonio Aguas Calientes, the cradle of weaving in Guatemala. With this strong foundation, she developed an aesthetic all her own.
Into these designs, Mayra weaves her hopes, fears, and dreams.
One table-runner depicts the Mayan God of maize, holding a living plant and presiding over the future of the crop. Another reveals a white orchid, a rare and endangered flower in Guatemala's Verapaz district. Her designs seem to capture the fragility of life, the delicate balance between living and dying.
Today, as an expert weaver, Mayra turns to her craft to help get through life's difficult moments. She also turns to faith.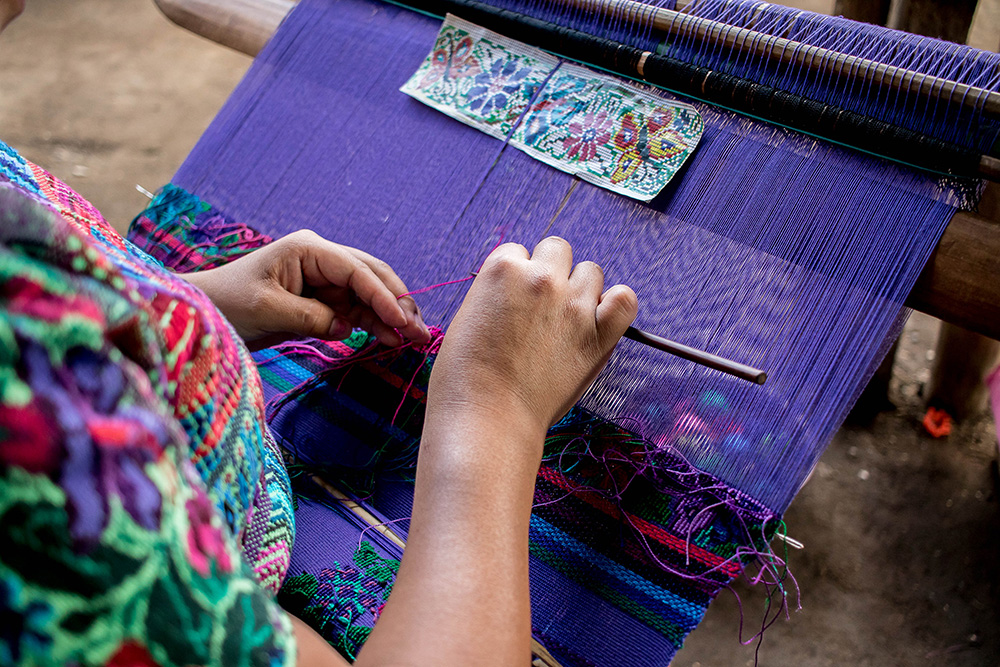 As her young son lay dying of the mosquito-borne illness, dengue, Mayra began to pray. "I placed my son's life in the hands of God and he's still here with me," she says.
Gabriel's survival is nothing short of a miracle, and her dedication to him is unwavering. While she is grateful to weaving for her livelihood, and to NOVICA for introducing her to a world of international art-appreciators, Mayra is clear about one thing: her primary role is that of a mother.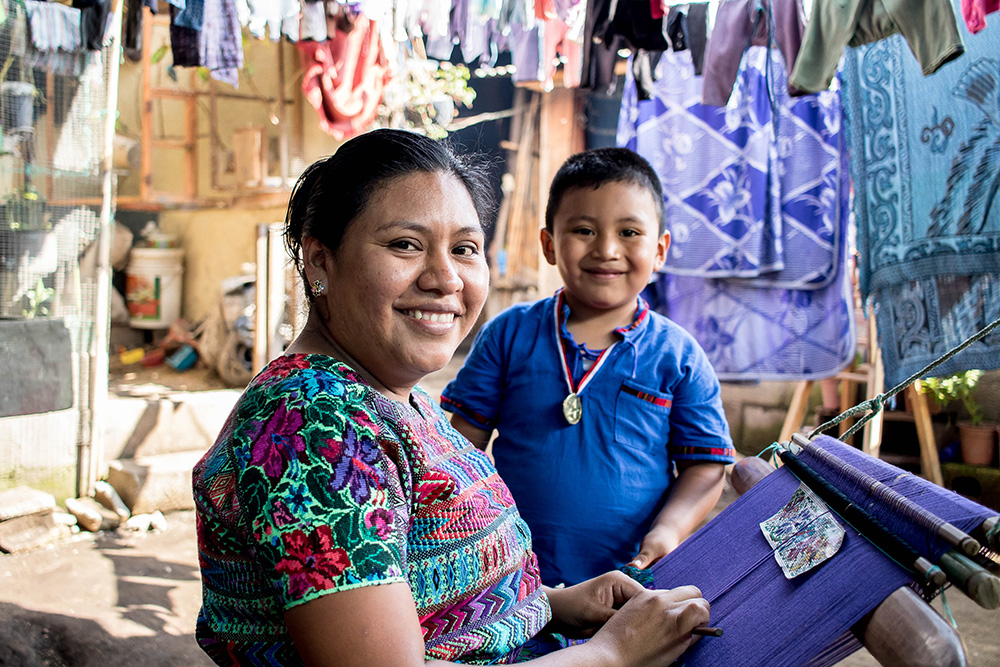 Today, her son is a thriving four-year-old boy. When he comes home from school proudly displaying a medal for being a distinguished student, Mayra beams. Soon, she will teach him the technique of backstrap weaving, sharing her greatest passion with the person she loves most.
Rate this post:
[Total:

1

Average:

5

]