Perched on the majestically jagged cliffsides of the Bukit Peninsula in Bali sits the Ungasan Clifftop Resort, an exquisite oasis that is comprised of several exclusive vacation villas. The surroundings are lush, full of vibrant colors and positive island energy.
The Villa Tamarama at The Ungasan Clifftop Resort in Bali, Indonesia was just the backdrop we needed to host one of NOVICA's most recent photoshoots, which features handcrafted products from a few of our global artists, including those from Bali & Java and our many other regions. Thankfully, we had the pleasure of partnering with their talented team to make it happen. The brilliant palette of colors native to the tropical region perfectly complemented the bright hues of our also-native NOVICA pieces. Today we will be traveling *out of office* for a behind-the-scenes look at some of our warm weather must-haves. Buckle up, we're going to Bali!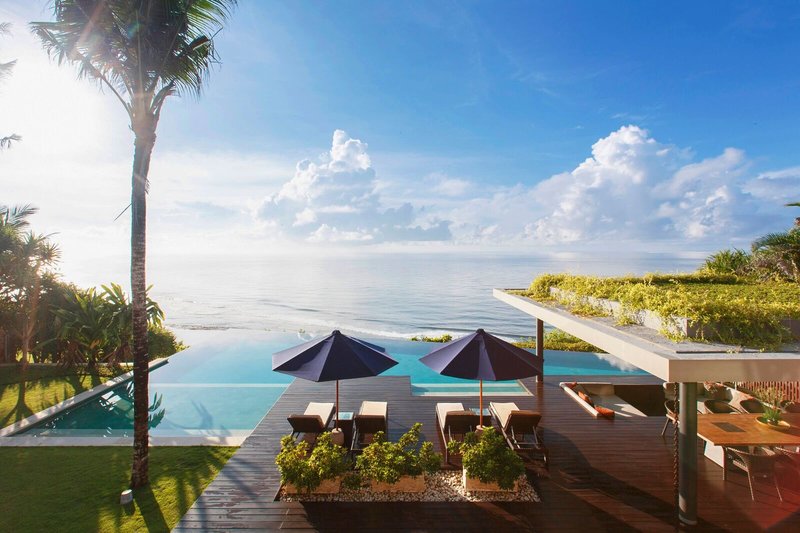 Setting the 'Spring into Summer' Scene
1. Morning Tea
Enjoying a cup of tea while sitting in a comfy chair loaded with pillows, like the one below, and cozy blankets is a snapshot of my ideal morning. During the milder months, setting up shop outdoors is even better. The earthy smell that fills the air paired with a mug of hot tea is the best medicine for a morning grounding session. Even if you can't get the paradisal escape you'd like, pouring your tea from an exotic teapot and sipping it from a matching mug, like the set below, can transport you to wherever you'd like. Just close your eyes, relax, and enjoy the breeze. It's like magic.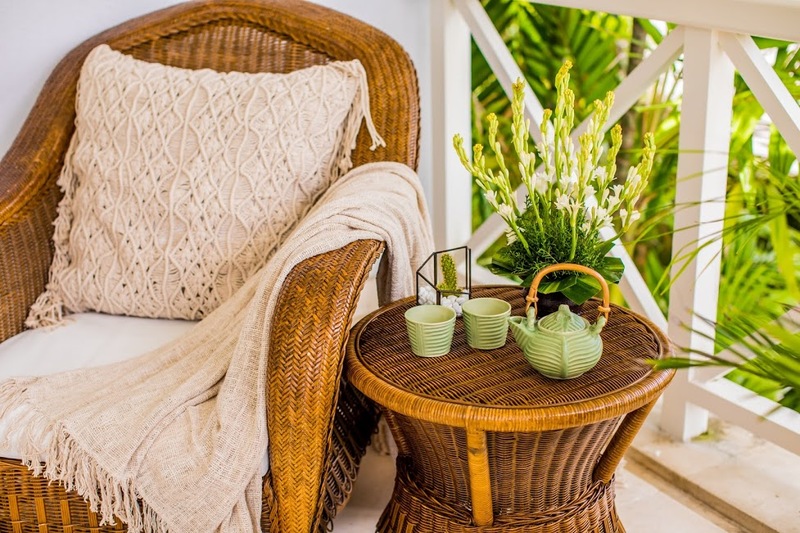 What to wear: A robe fit for a goddess. Nothing says glamorous relaxation quite like a cool, colored hand-painted batik printed robe.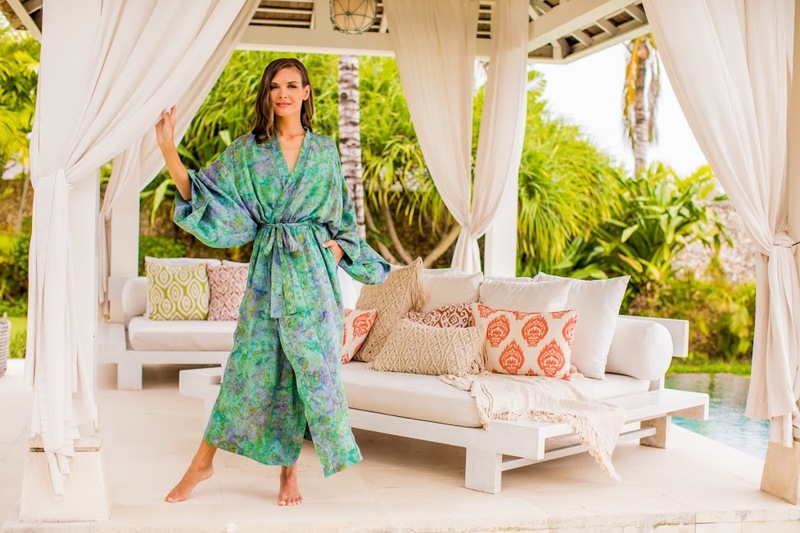 2. Afternoon Refresher
Did you break a sweat after your midday errand run to the farmers market? Put those cucumbers and lemons to good use by tossing them into a stunning glass pitcher with ice water, like the handblown beauty below, which hails from Mexico. Infuse your life with even more color by enjoying the refresher in a matching glass. There are dozens of options to choose from on NOVICA. Kick your flip flops off, sit back, and let's make a toast: cheers to living your best life.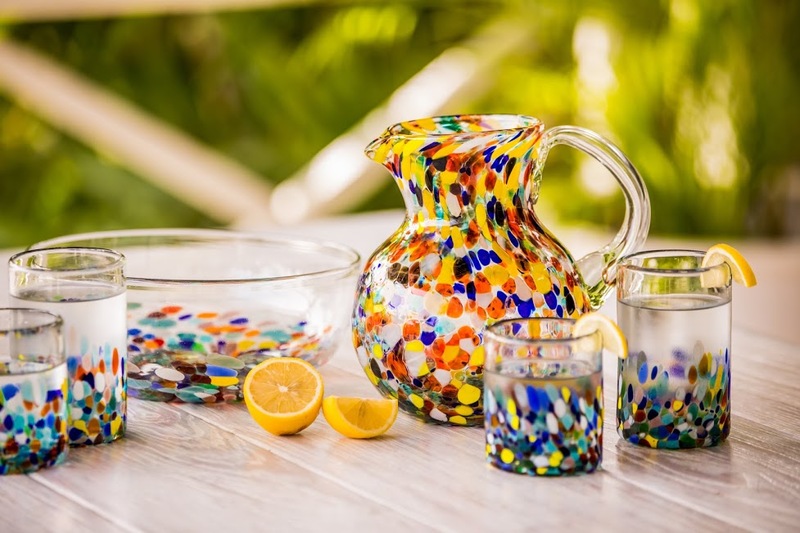 What to wear: Keep things airy for this afternoon break with a lightweight embroidered tunic and silky batik scarf from National Geographic to top it off.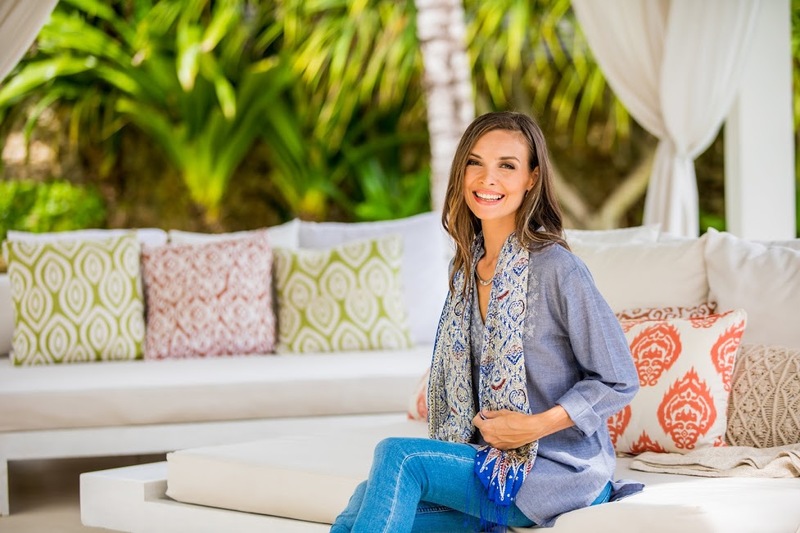 3. Dinner Party
With warmer temperatures on the horizon, the time for backyard get-togethers is rapidly approaching. I don't know about you, but it's my favorite time of year. Entertaining dinner guests can be stressful, but we've got you covered. When it comes to quality kitchenware that your guests will fawn over, NOVICA is your best bet. The set of leafy plates (serving dish, platter dish, salad plates) and bowls (serving bowl, condiment bowls) below are sure to make your soirée reminiscent of a carefree get-together in the tropics. 
What to wear: Spice things up a bit with a bold 'Haveli' inspired printed blouse from National Geographic and light wash jeans.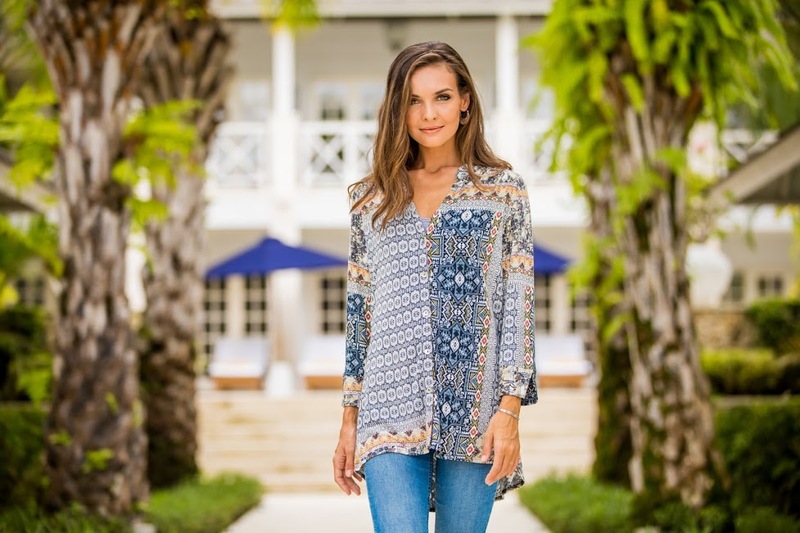 Hammock Hangs
Nothing says vacation quite like a hammock, am I right? Turn your backyard into your own personal staycation with a swinging seat, like those below (top, bottom)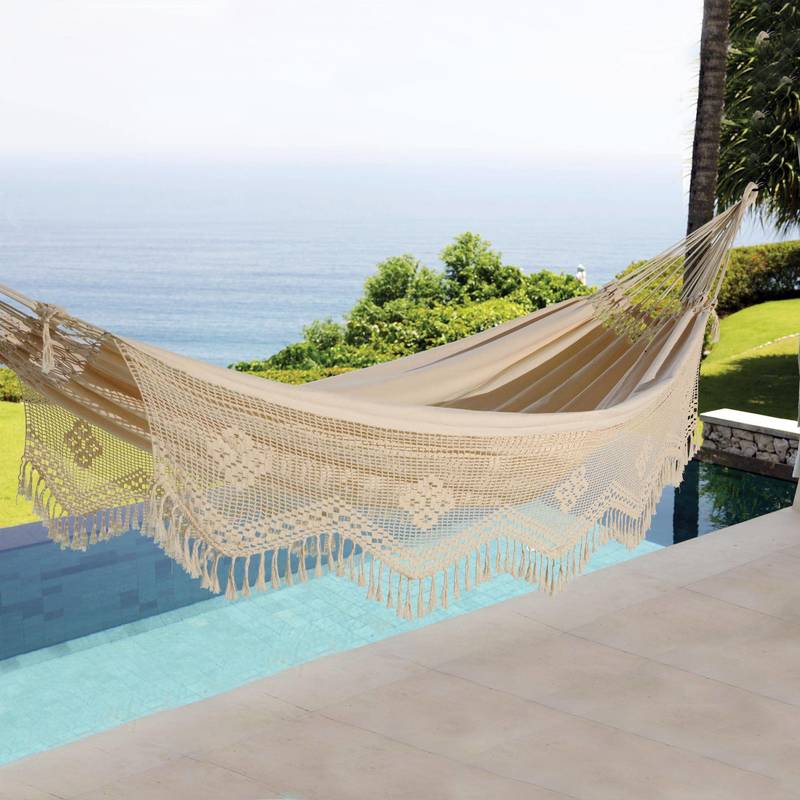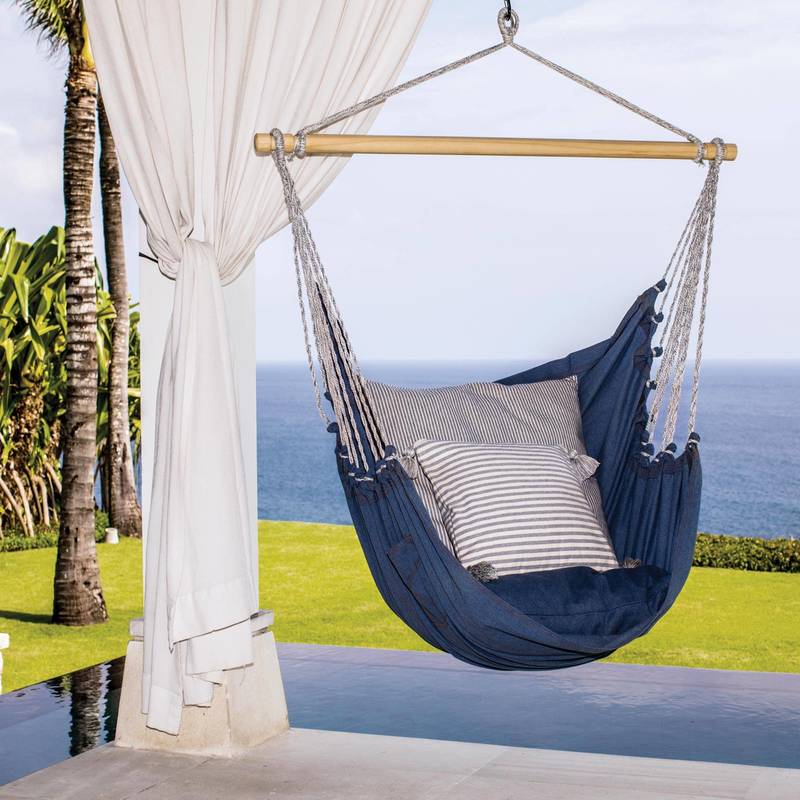 Back to Reality… for now.
From the looks of this destination photo shoot, it must have been a real *pinch me, I'm dreaming* experience. At NOVICA, we're so humbled to work with skilled artisans and other impressive professionals on a day-to-day basis. It is because of all of them that we are able to continue our efforts in preserving these authentic handmade practices. It's also because of them that we are able to keep our homes and wardrobes up to date with the seasons. They help us escape to faraway dreamlands every now and then, too. We might not be in Bali physically, but mentally…that's another story.