This is a story about a woman who was thinking about how to add elegance and grace with stud earrings. In a world of fashion in which almost anything goes and new trends and fads rapidly come and go, she decided to choose a time-honored 'look' for the holidays and beyond. Because this woman liked to make socially conscious purchase choices, she visited the NOVICA website. When she saw just how many beautiful, unique and global earring choices NOVICA artisans offered, her eyes lit up and she KNEW she was in the right place!
Years ago this woman had traveled to Thailand. So when she saw some of the creations by the talented artist Wadarat Supasirisuk of Thailand, it was easy to make a selection. The Petite Dragonflies caught her eye and she liked their simplicity and delicate beauty.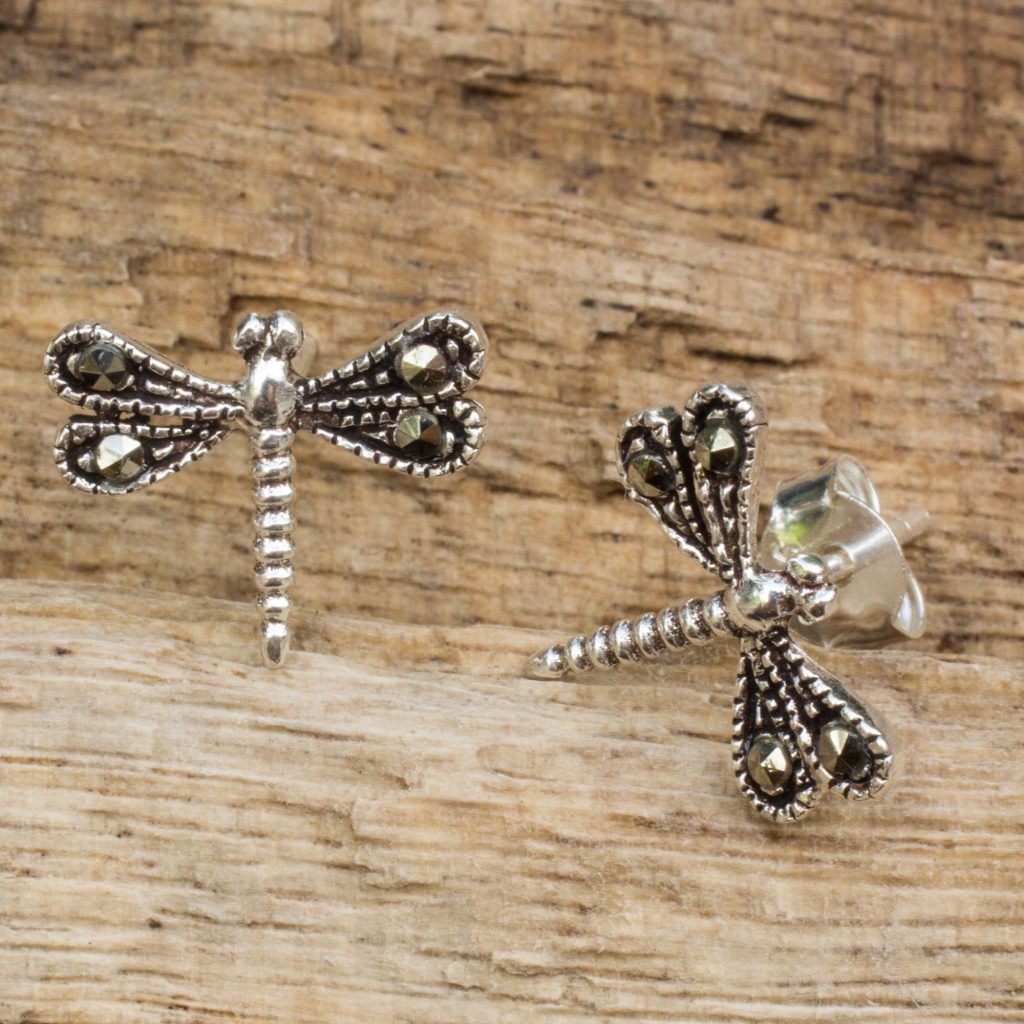 Because they are crafted from sterling silver and marcasite, she sensed these little gems would glisten when the light hit them. She also knew that in some cultures dragonflies are symbols of courage and strength; characteristics she felt she possessed.
But, how could she stop with just one item in her cart? She couldn't!
When the holiday season rolls around, every gal needs a 'go-to' pair of classic pearl earrings, right? Well, at least that's what this woman believed. And since her goal was elegance and grace, what better way than with pearls?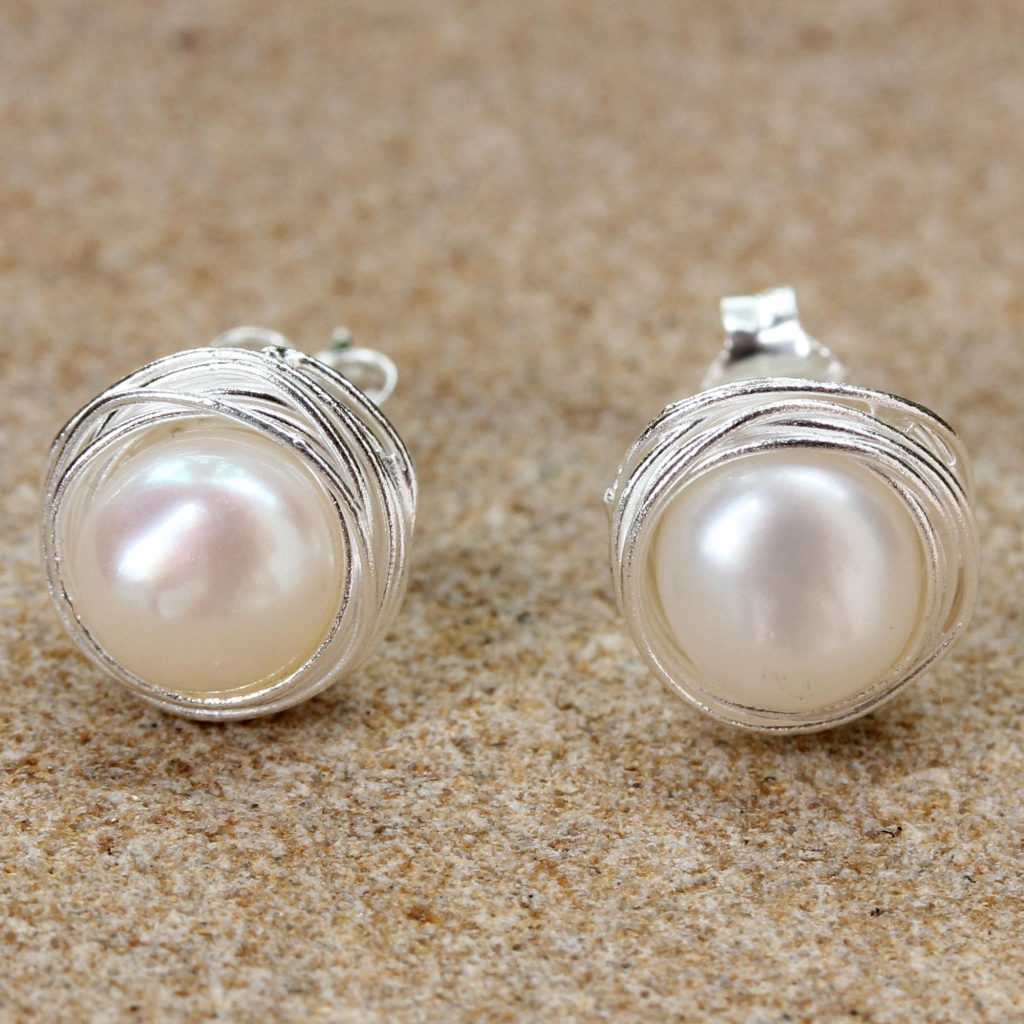 The Haloed Moons pearl stud earrings caught her eye. She started thinking about how they would look against her holiday black dress; with her hair swept up. She imagined how they would accentuate her favorite silver dress when she wore her hair down. For both the evening out or the casual errand-run, she realized this was a perfect pick!
As she was considering closing her shopping browser, she remembered the art gallery opening she was scheduled to attend the next week. Why not choose something to accentuate the black turtleneck sweater dress and cowboy boots she was planning to wear?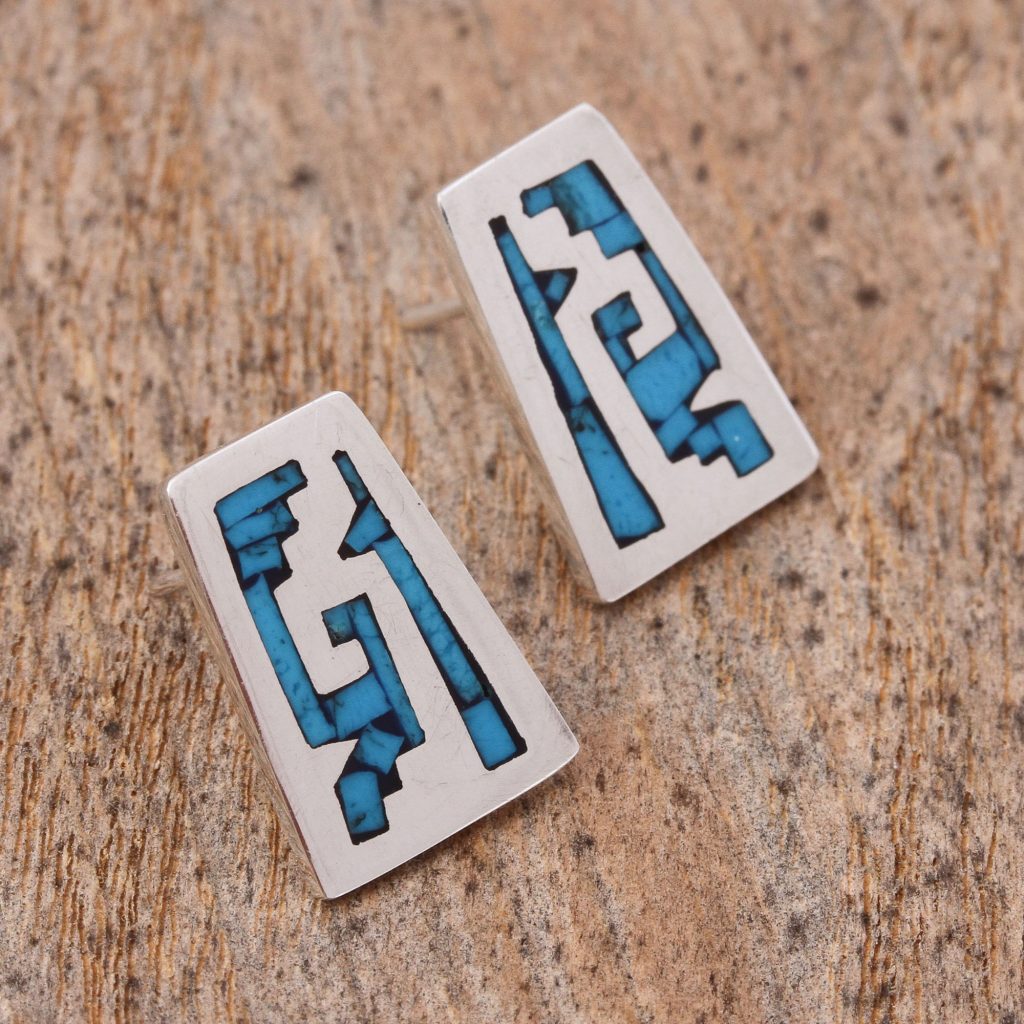 In keeping with her outfit theme but wanting to maintain her plan of elegance and grace, the sterling silver and turquoise stud earrings, Sky Blue Pyramids, did more than just stand out… they shouted to her, "Choose Me!" And so she did, and she was happy.
Just as this woman was about to close out her NOVICA visit and pseudo global travels, she thought of a dear friend and decided this was a perfect time to do a little holiday gift shopping. When she saw the gold ZigZag Elegance, tri-colored earrings from Brazil, she knew her girlfriend would love them!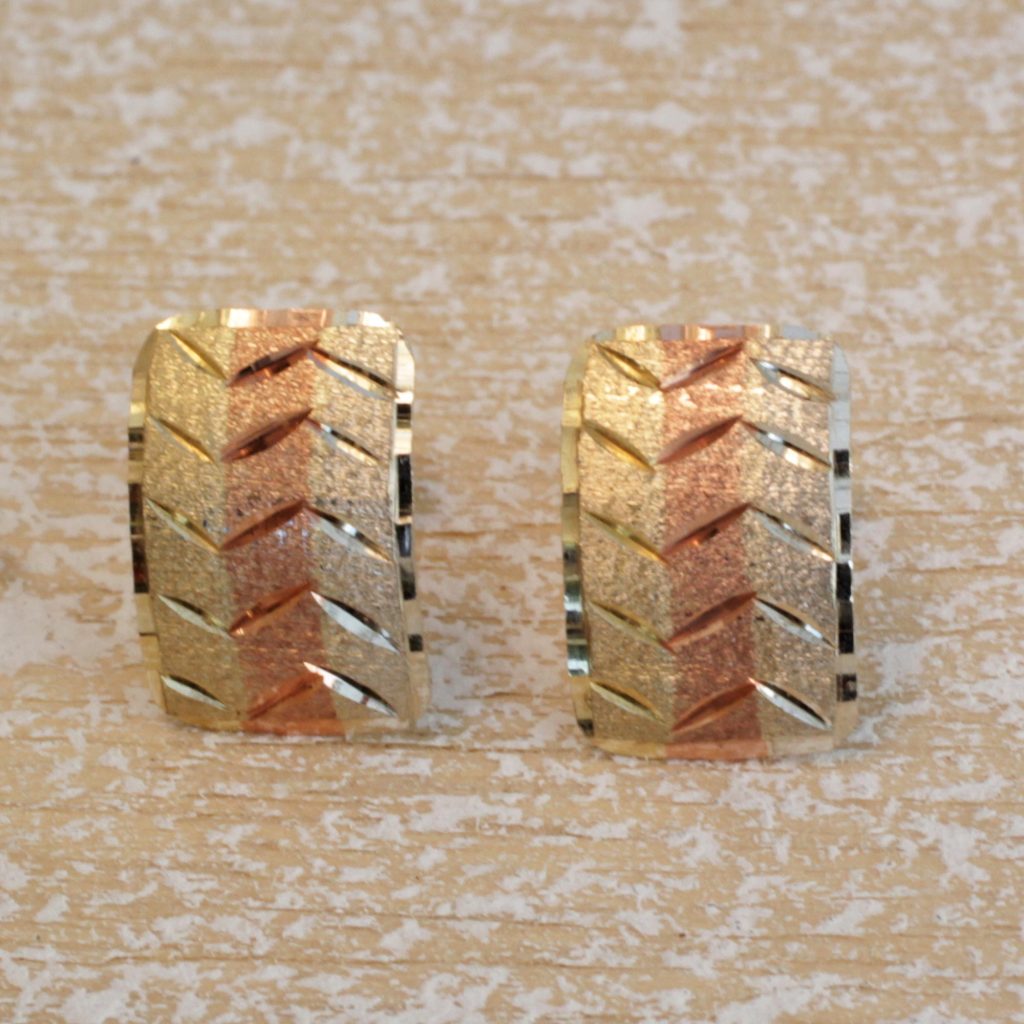 But wait… would they make it in time for the holidays? The website said, 'back-ordered.' She decided that the beauty of these earrings was worth the wait! Not to mention, what a wonderful feeling for artisan Mozeleski to know their hand-crafted earrings were so gorgeous, not even a slight delay would change her mind! So, she added them to her cart.
She spent quite a bit more time happily viewing jewelry, clothing, paintings, household good, and gifts, and she was overjoyed at all the incredible items from around the world she could choose! But those are stories for another day and another blog.