A brief history of Valentine's Day:
It began as the pagan festival known as Lupercalia, a fertility celebration dedicated to Faunus, the Roman god of agriculture, and the Roman founders, Romulus and Remus. Around the 14th Century, it eventually morphed into St. Valentine's Day, a celebration of romance wherein lovers expressed their affection for each other via the exchange of gifts. So no, the holiday was not invented by Hallmark or the chocolate industry; it's been around for centuries, and gift-giving was a two-way street. Given the Western courting ritual in traditional relationships, gift-giving has been more focused on male-to-female, but we know that folks of all genders love to give thoughtful gifts to their guys. With that in mind, we've noted a few suggestions below. So, even if you're a bit blurry after a bottle or two of champagne, keep staring into each other's eyes, secure in the knowledge that your gift to your fella is not only tasteful and cool but benefits talented artisans from emerging economies.
1. 'THE HIGHROAD' BACKPACK
Guys tend to make a low-key big deal about their bags, especially their daily carry. It has to be both functional and stylish. Mexican artist Ricardo Hinojosa strikes a perfect balance with his handmade backpacks tooled from the highest quality leather. Specially treated on the outside to achieve a rugged, weatherbeaten look, the 'Highroad' backpack is also lined in its interior and features several easily accessible, different-sized compartments. Fine touches such as the decorative buckle closure and hidden zippers make this backpack a head-turner on the hiking trail or in the conference room.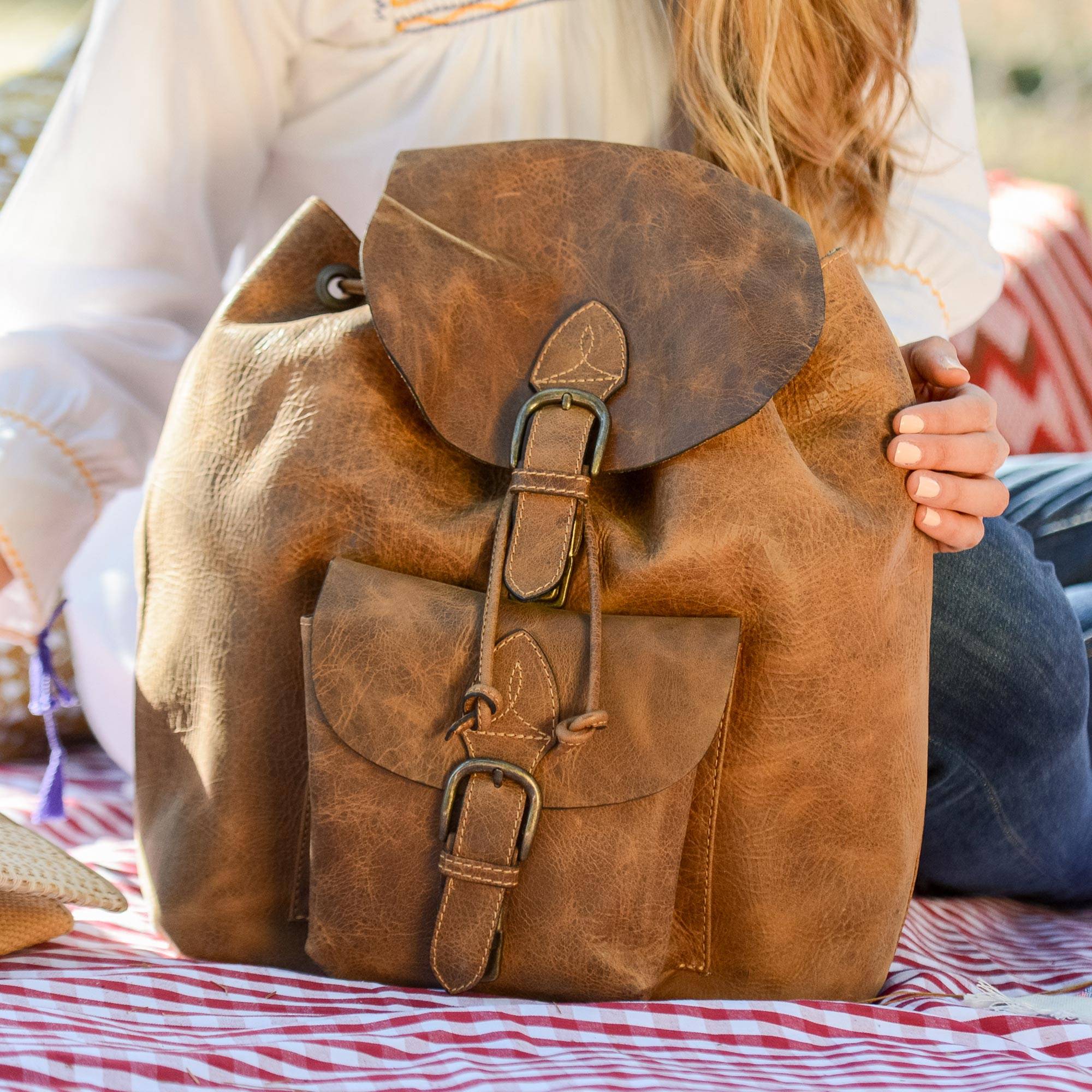 2. V-NECK COTTON BLEND PULLOVER: 'WARM ADVENTURE IN INDIGO'
Sweaters are a slippery slope when it comes to gifts. Over time, many dudes amass a closet full of goofy, fuzzy, loudly patterned, downright ugly sweaters. Take it from a guy whose closet was once a monument to stylistically appalling sweaters: simple elegance that can be dressed up or dressed down is the smart move. Peruvian designer Violeta Pacheco's take on the classic V-Neck sports an acrylic-cotton blend in a lightweight design perfect for the spring and summer months. Also available in other colors, this sweater will look great with a t-shirt or button-down Oxford and will be a great replacement to that monstrosity with the patchwork rainbow.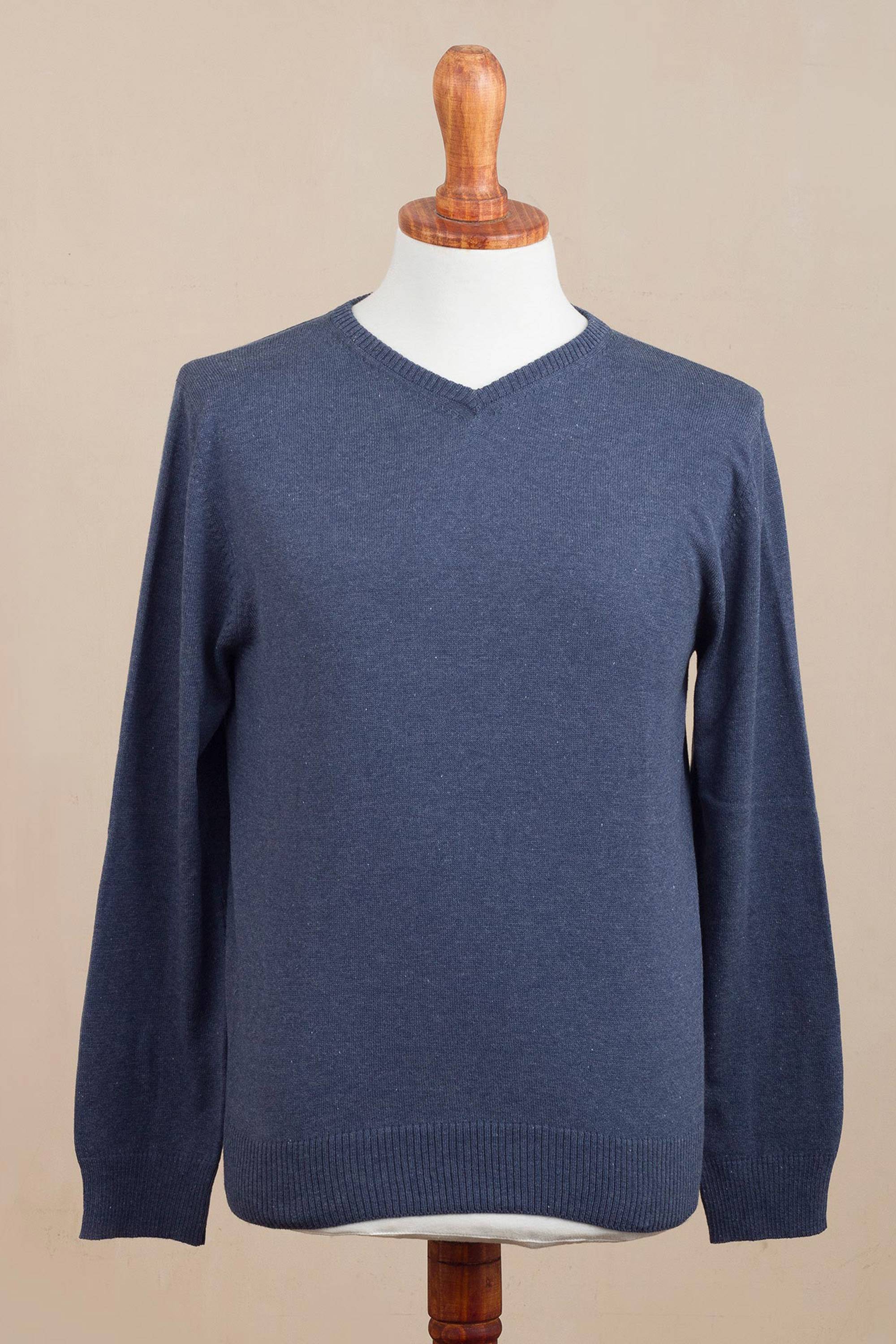 3. M-1 BOMBER JACKET
This lightweight jacket is both wicked cool and a marvel of technology. Traditional bomber jackets –– made for actual military aviators –– were made from heavy leather and thick shearling. Over time, these materials proved too cumbersome for modern cockpits, so lighter but no less functional materials were developed. Utilizing the latest scientific advances in man-made materials (including Thermolux®, a fabric as insulating as 600 fill down), this lightweight jacket sports flattering lines without sacrificing warmth. The faux shearling collar completes this updated take on a classic, masculine jacket that will never go out of style.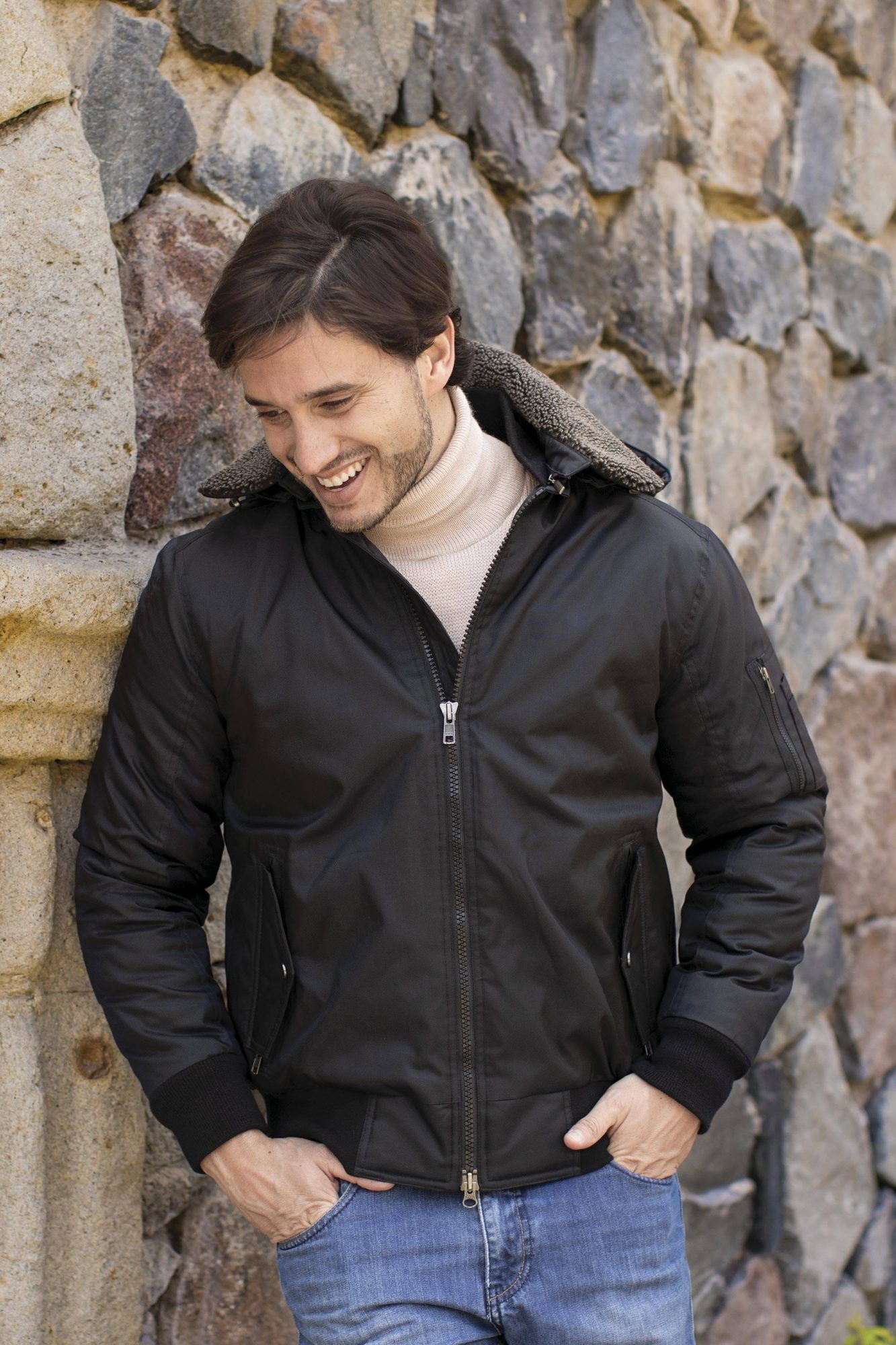 4. 'BLUE BASKETS' COTTON ROBE
Ah, the robe. A garment that used to be a staple of every man's wardrobe, and we're not talking about that ratty old terry cloth thing your dad would slip into on a Sunday morning. No, back in the day, robes took the form of elegant "smoking jackets" or were the primary garb of the proud Japanese Samurai. Using colorful but tasteful patterns, Indonesian artist Saktut Raitawati is helping to restore the robe to a place of honor in the male fashion world. The 100% cotton "Blue Baskets" robe sports 3/4 sleeves and a matching belt that melds seamlessly with the classic front-wrap style. One size fits most, so you can't go wrong! Other colors and patterns available.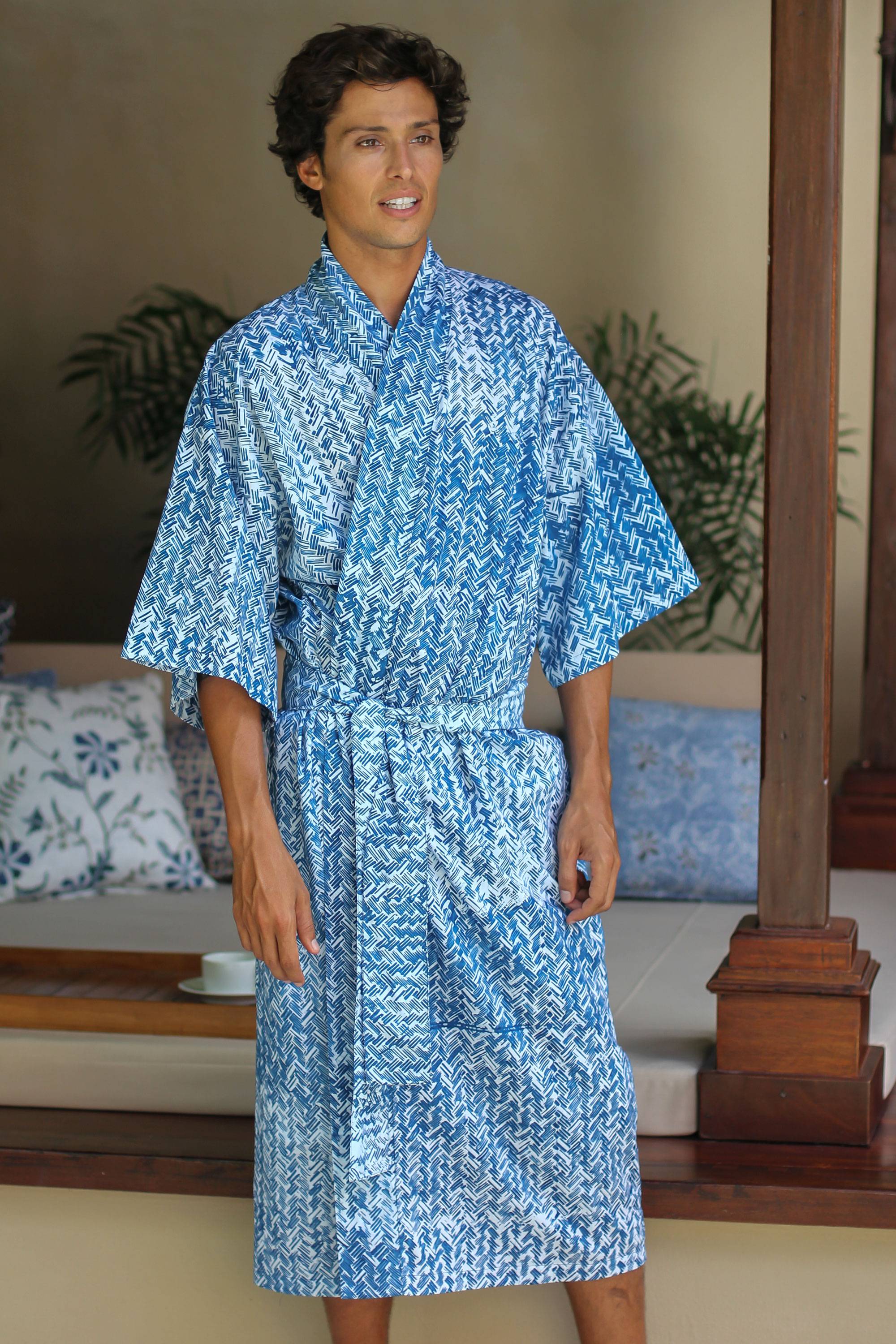 5. PASTEL BEIGE ALPACA SCARF
Scarves rock. Literally. Check out Steven Tyler and Joe Perry of Aerosmith. David Bowie and Sting. Even movie stars as diverse as Jennifer Aniston, Ashton Kutcher, Helen Mirren, and Daniel Craig –– that's right, James Bond! –– have been spotted wearing scarves as a fashion accessory. Peru's Felipe Berckholtz has created a simple, elegant scarf made from the world's lightest, softest alpaca. It will keep you warm when necessary, but it's also light enough –– 0.3 pounds –– to help you get your rock n' roll look on without breaking a sweat. Literally.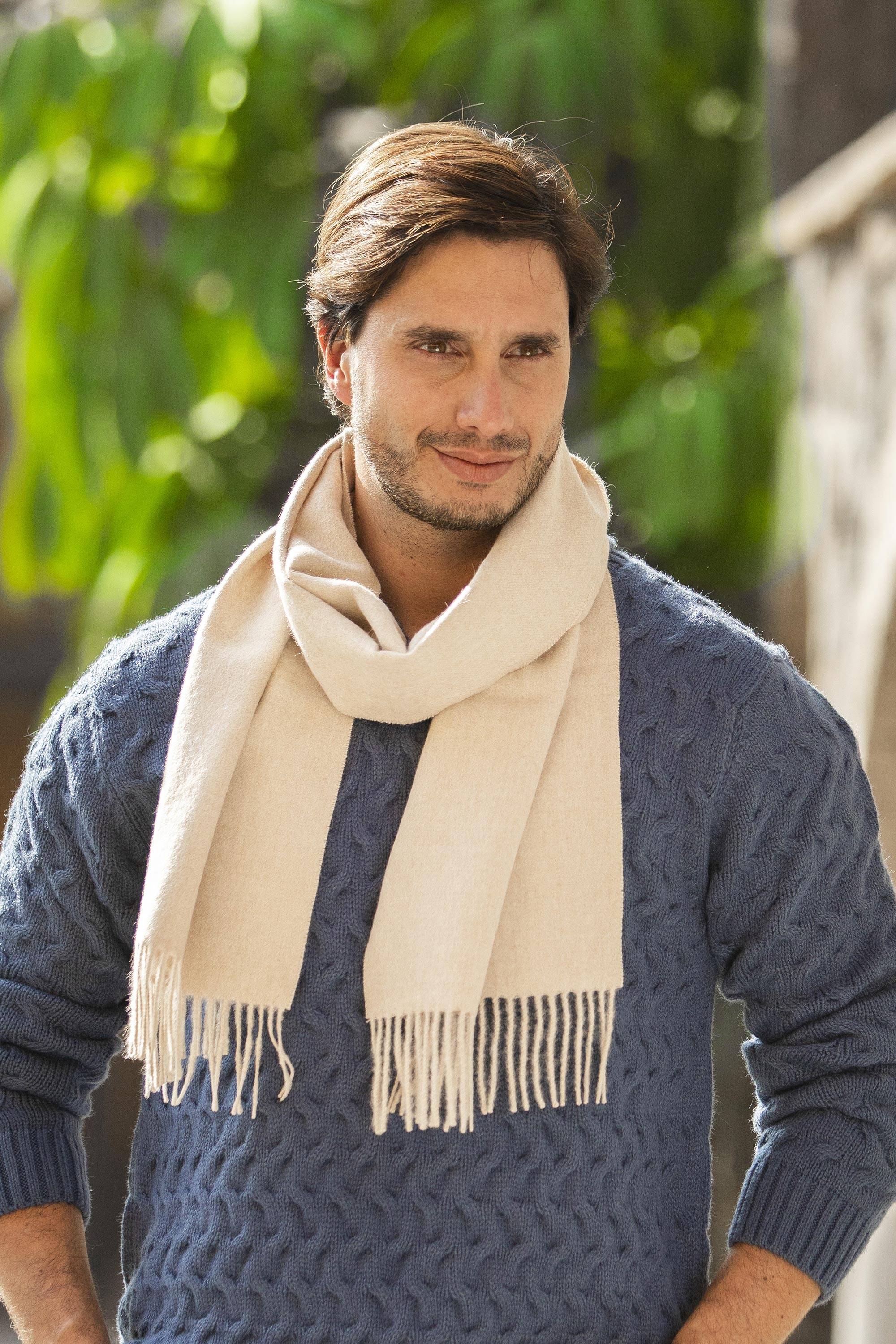 6. HAND-STAMPED COTTON LONG-SLEEVE SHIRT
Finding that perfect shirt for a particular event can be maddening. One might be too formal, one too casual; another might be out of season, or others just plain boring. Balinese artist Ketut Suwitra has addressed a wardrobe niche that many guys need to fill: a long-sleeve shirt that is appropriate for a night out yet maintains a casual, playful style. This design, known as "Rapids," boasts cool white lines over a black background that evoke rain or rippling water. This 100% cotton shirt features a breast pocket and tasteful coconut shell buttons. Handmade in Indonesia, the cut is comfortable yet sleek –– tuck it in, or wear it untucked, it will look great either way.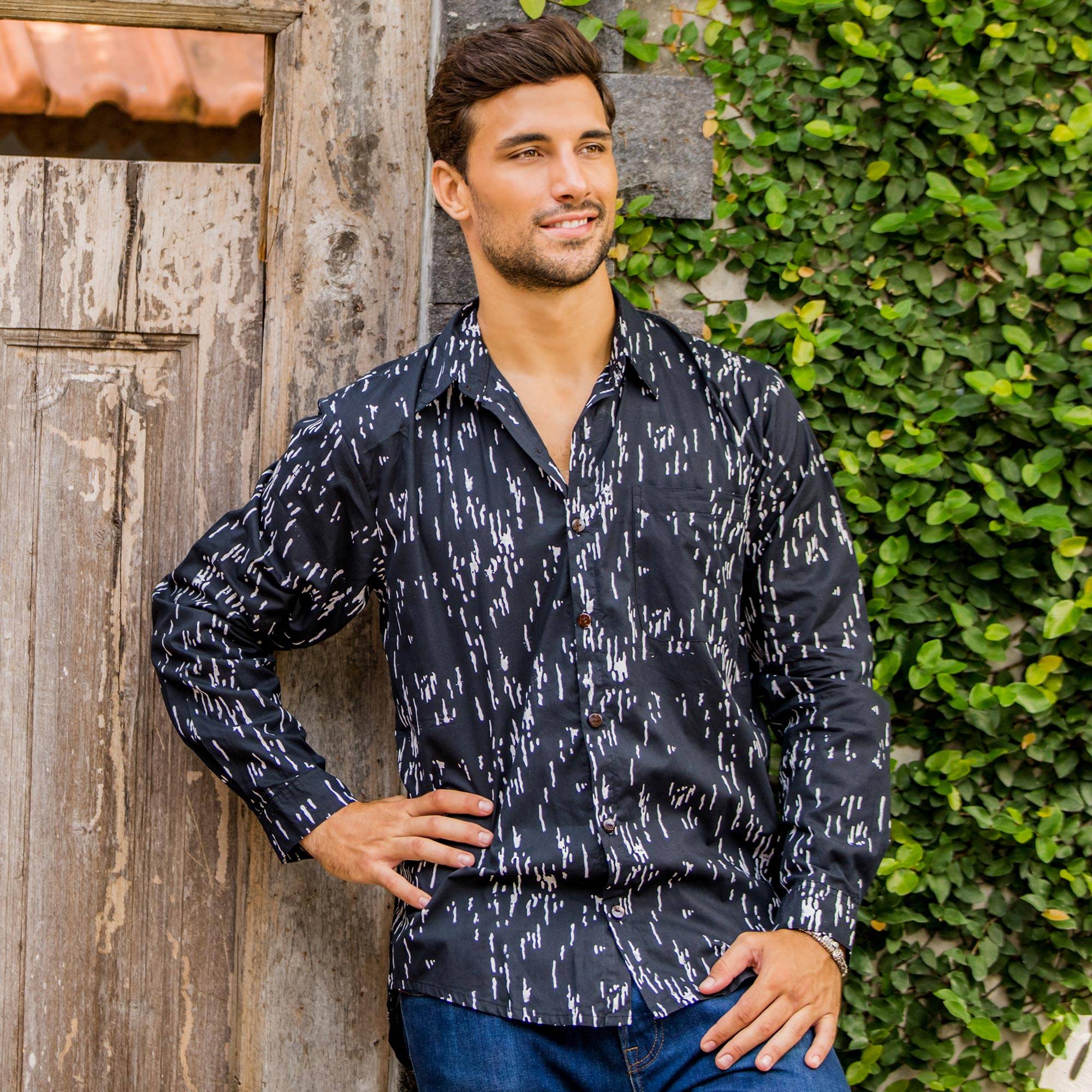 In conclusion, enjoy Valentine's Day and its attendant rituals of flowers, heart-shaped boxes of chocolate, and a gift from NOVICA so your guy can score a few extra points for style.
Rate this post:
[Total:

0

Average:

0

]