Rita and Joe were busy working on an order from NOVICA when we drove into the lovely spread at the outskirts of Accra. Joe stopped working to meet and welcome us. I took in the environment. A workshop large enough to accommodate twenty workmen at a time stood opposite a two-story warehouse. Further down the road stood a residential facility. The dogs barked incessantly as we got down from the vehicle outside the workshop. Two workmen chipped away enthusiastically at pieces of wood.
Rita Addo Zakour is a NOVICA registered artisan. I asked her how she got into the crafts trade. "I'm originally a trained secretary and worked in public service for some years, but I have always loved to sketch. In high school, I was a visual arts student. While studying, I used to make beads to sell to my colleagues. I carried the practice into my work life and earned extra income as an amateur. It was my husband, however, who introduced me to the idea of crafts as a full-time trade. He has inspired me and been my mentor. Today, under his guidance, and a few courses and workshops here and there, I'm a full-fledged designer.
"It all started when we were dating. He was already established in the trade, was a member of the National Crafts Association and an accomplished exporter.
"By the time we had tied the knot, I wasn't only in love with his person but also with his trade. I resigned my job in the comfort of an air-conditioned office and joined him at the workshop. We have worked together in a collaborative union for many years, braving the challenges together and sharing our successes."
"Challenges and successes?" I queried.
"The arts and crafts trade in this country is not an easy terrain. It takes passion, dedication, and hard work to remain relevant in the industry. There are times that business could sink so low as to threaten the very existence of the artist. For instance, at the time that we discovered NOVICA, our export markets had dried up and we hadn't exported our products for months. Loads of items were locked up in the warehouse as a result of orders that had been canceled. My husband and I used to walk from shop to shop trying to sell our products."
"If I understand you correctly, you were rescued by NOVICA?" I asked.
"You're correct. NOVICA came into our lives at a very opportune time. I must mention that we were introduced to NOVICA by the national representative here, Mr. Robert Darko. A good friend for several years, he was also my husband's agent in previous business transactions. We have now been exporting through NOVICA since the year 2011. Our regular products are masks, mirrors, and jewelry. Our first encounter with selling on the internet was with NOVICA. Today, our products are known all over the world."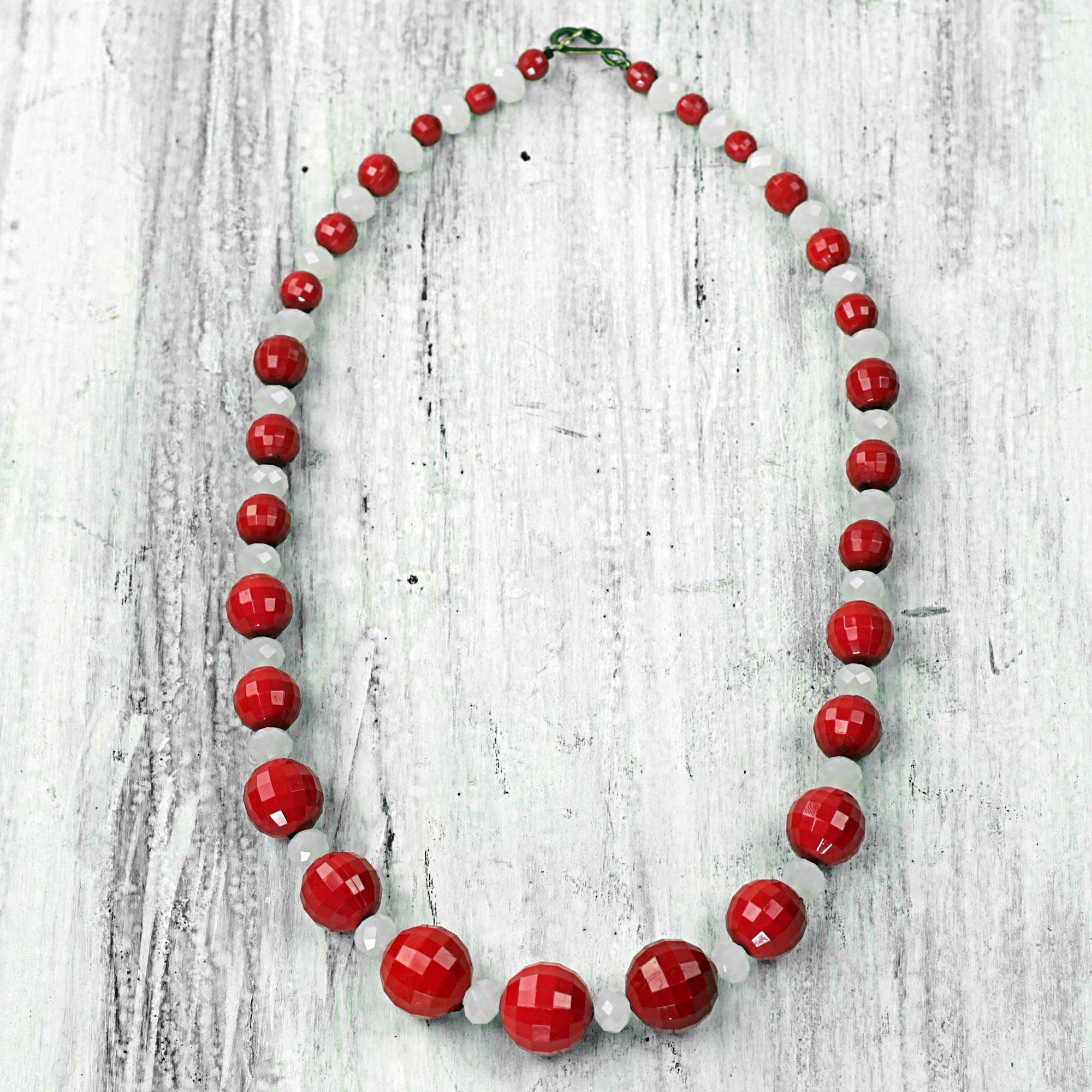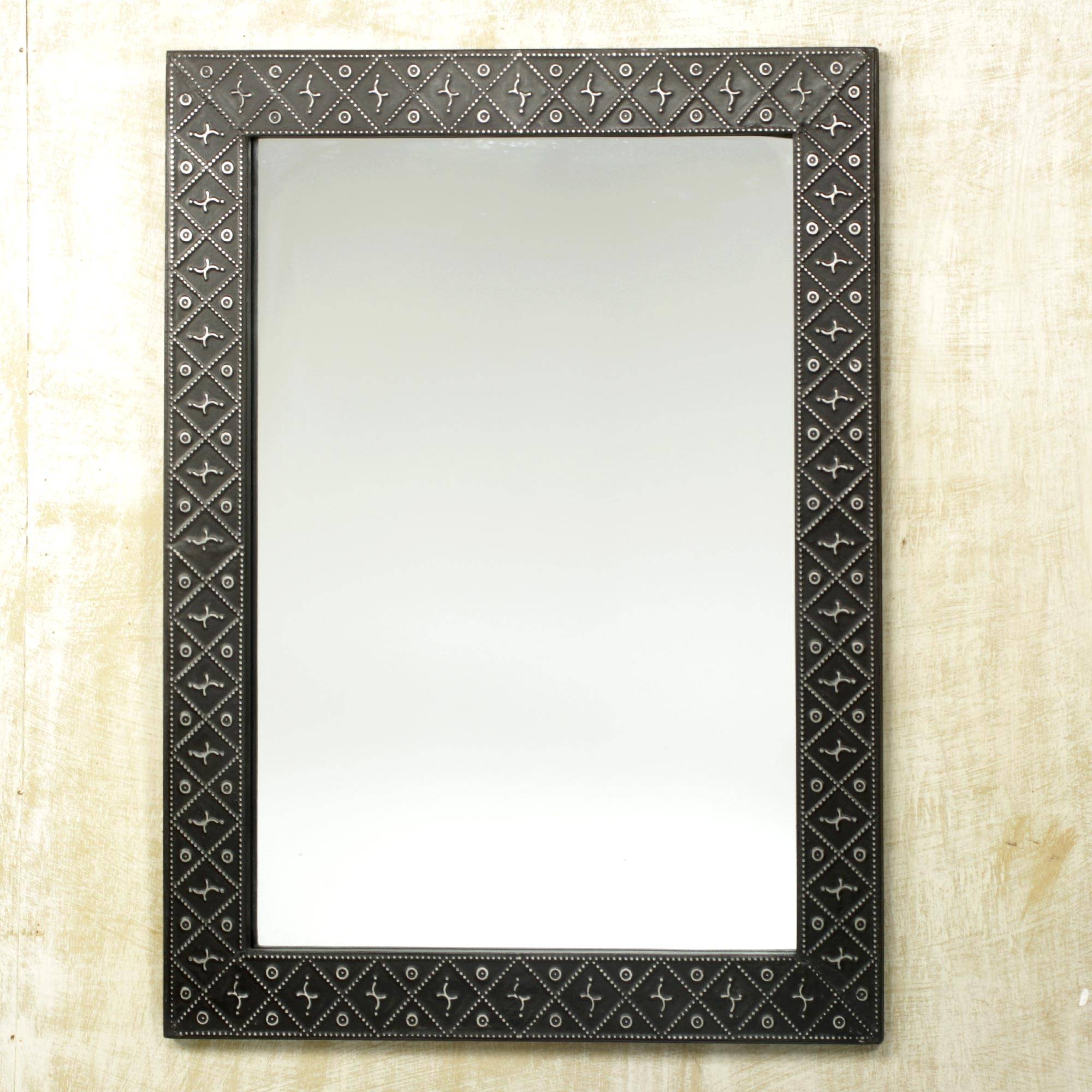 Considering their lovely environment, I asked, "Are you wealthy?"
"I wouldn't say so but NOVICA has made quite an impact on our lives. They are very regular and consistent in paying for deliveries. NOVICA also has a useful loan policy for artisans. For a credit-starved people, we can't but be grateful to NOVICA for interest-free loans. Again, one of the major challenges of this economy is unemployment. The bulk NOVICA orders give us the opportunity to offer jobs to the many artisans we work with. Some of the joyous moments in my current circumstances are periods when I bring together young women from the neighborhood to train, assist me with the jewelry orders, and make money to support themselves. NOVICA is not only helping us to create jobs but also to develop skills and build inventory for the industry."
"Earlier on you have told us of how challenging the trade is. How do you combine your work with family life?" I asked her.
"I'm a very lucky woman. It is wonderful to work alongside my husband, himself a designer. It is also my joy and pride to have children who are demonstrating a passion for art and fashion. Right from their childhood, they have helped out with stringing the jewelry and shared their opinions on my designs. Also, my beautiful twins are more than likely to succeed us and carry on the tradition. To me, the family is the trade and the trade is the family."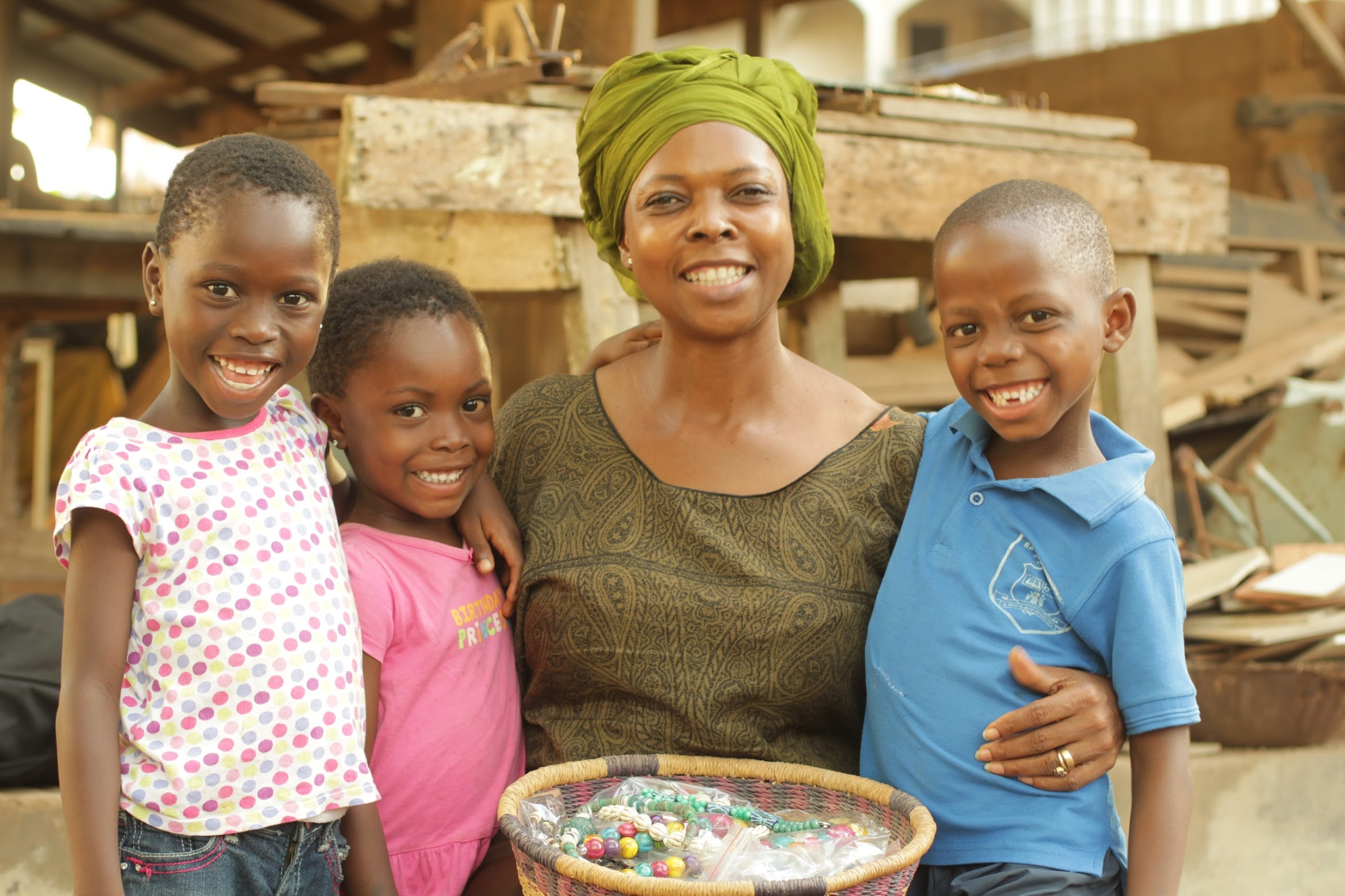 "Do you in any way regret leaving your job as a secretary?"
"Who or what can stop love or passion. No regrets! Rather, when I examine everything that has transpired, my marriage and the link up with an art career, my wonderful children, my ability to impact other lives as well as my relationship with NOVICA, I can't resist saying, it's been a beautiful love story!"
Interview with Rita Addo Zakour by Ross Ewool. June 2018. Accra, Ghana.
Novica is proud to present Rita and Joe's collection here.
Rate this post:
[Total:

2

Average:

3.5

]