If you've spent any time at all shopping for jewelry, holiday gifts, or even looking around in souvenir and gift shops, you've probably noticed a metal called ".925 sterling silver". While one may know what it looks like, you might not know exactly what it is or what the notation ".925" means. NOVICA is home to many artists who work with this versatile metal. An understanding of how the metal is actually composed provides more insight and appreciation for the artisans' work. An incredibly gorgeous (and shining!) example of the quality of NOVICA .925 sterling silver jewelry is found in Made Sriasih's "Beautiful Roses".
Many people look to .925 sterling silver jewelry for its anti-tarnishing properties. Even if set stones aren't authentic, .925 Sterling Silver is one metal that generally doesn't result in corrosion to the piece or skin irritation for the wearer. For these reasons, .925 sterling silver is sought out as a very affordable alternative to precious metals such as gold. Nyoman Rena's "Heart of Peace," below, is a beautiful example of a very affordable .925 sterling silver accessory.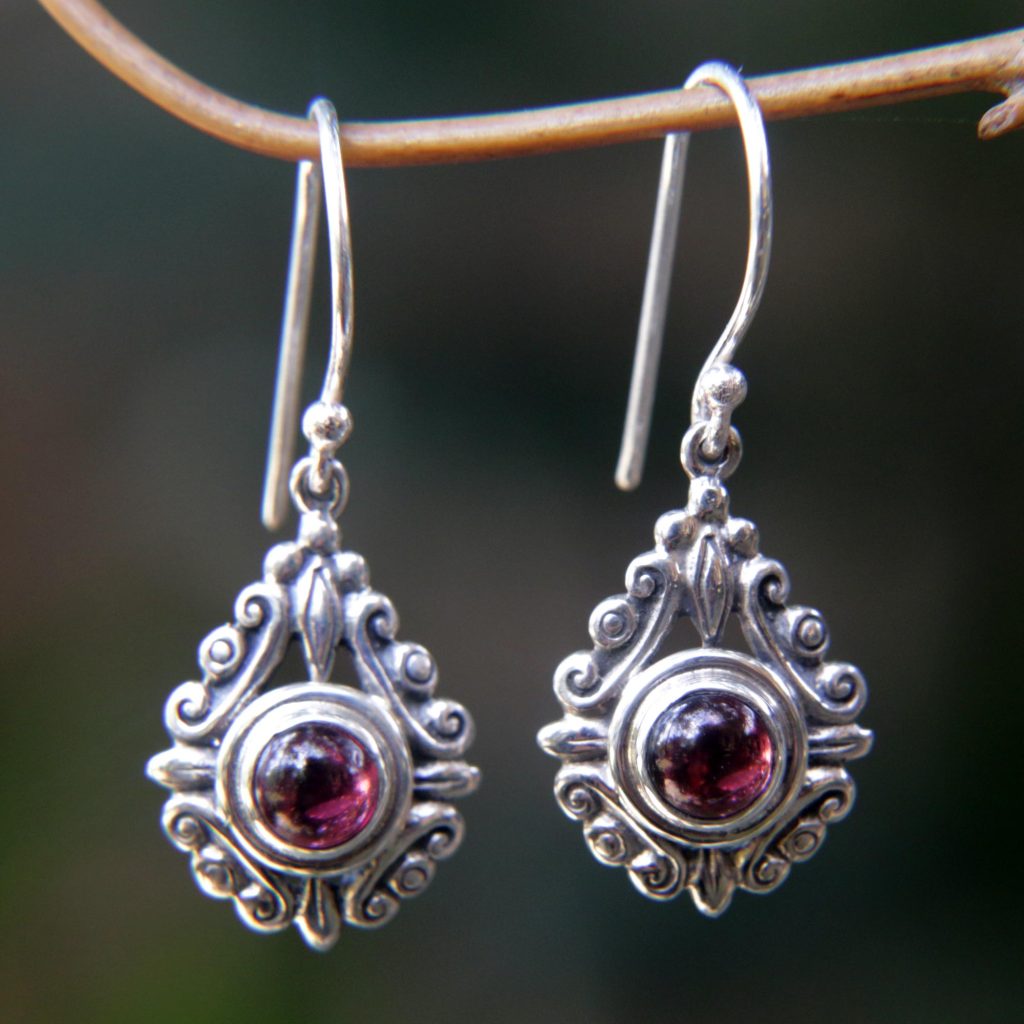 But what exactly does ".925 sterling silver" mean?  To understand this designation, it is important to analyze the ".925" aspect. This number refers to the concentration of silver in the material. The purest form of silver available is .999. Therefore, .925, while close to the purest silver available, is not absolutely unalloyed, despite being the most common version available. The difference between .999 and .925 are the extra metals that are added to the mixture to strengthen the silver.
The dominant reason for needing harder metals blended in is detail. Pure silver is much too soft to engrave or mold. Added metals, such as copper, provide the resistance and strength that allow designs to be formed, as seen in the silver ring below.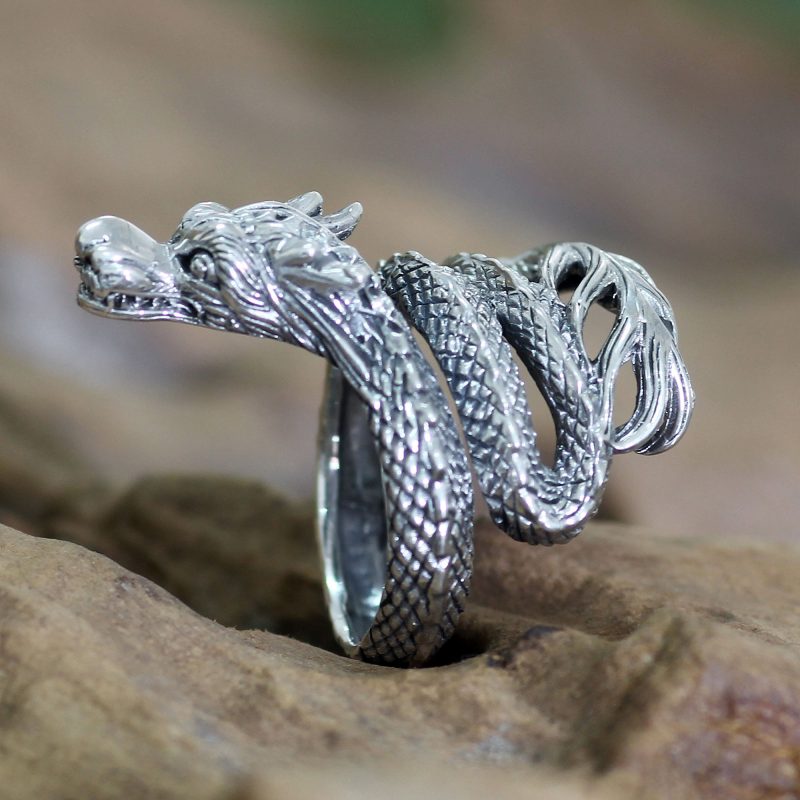 Another example of the intricate designs that can be made with .925 Sterling Silver can be seen in Neeru Goel's Crimson Rain. This beautiful necklace not only houses sparkling gemstones, it also consists of fine designs found in the metal work. Although it's beautiful from a distance, there's much more to look at when the viewer is closer to the necklace.
There are beautiful examples of simple jewelry that NOVICA artisans proudly create with the .925 sterling silver blend. "Rose Beauty" by Neeru Goel is made stunning by its very simplicity. This beautiful bracelet features a tiny rose suspended between the ends of the bracelet. The tiny, stylized rose is created with oxidization applied to the silver, while the band that wraps around the wrist presents a wonderful contrast by being plain and shining. This is truly an accessory for one who doesn't want to "go over the top."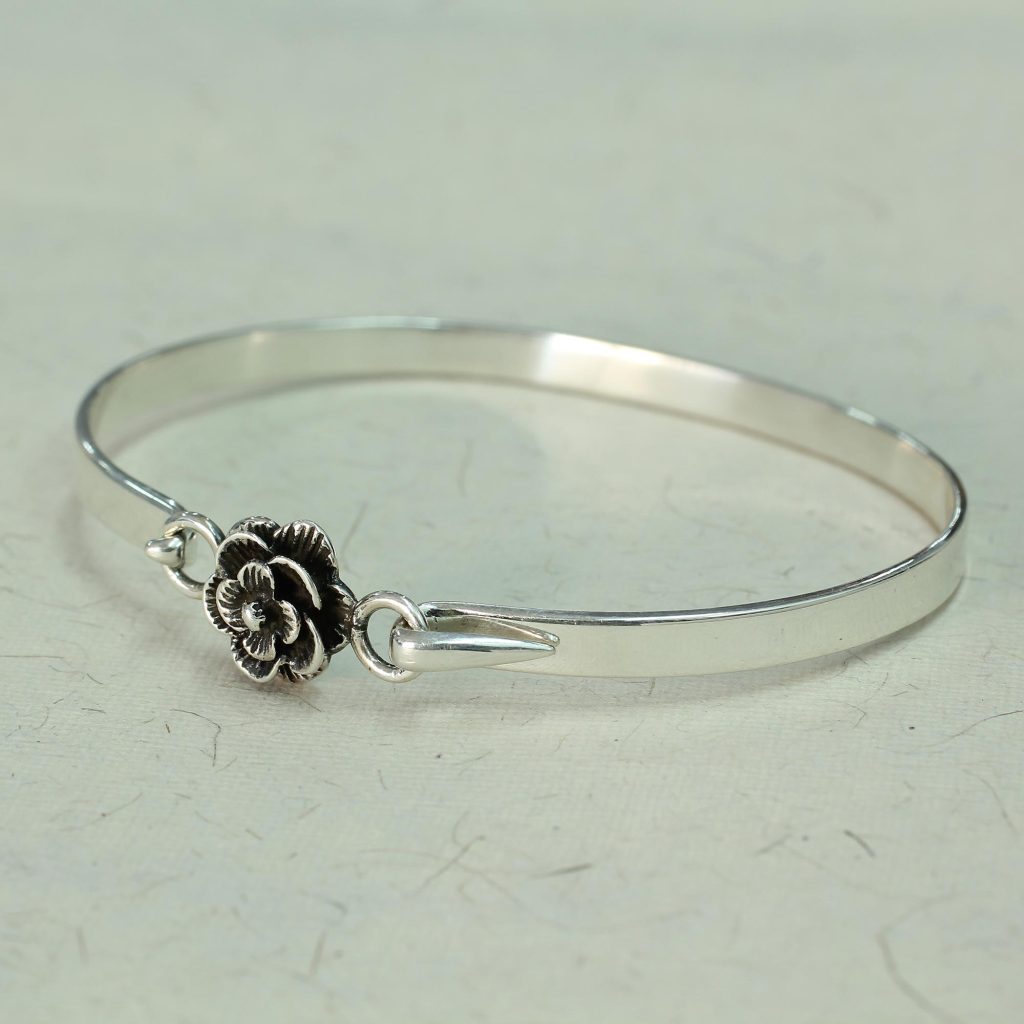 Another beautiful example of a simplistic .925 sterling silver gift is "Infinity Heart." This beautiful necklace speaks to current trends and is sure to delight the recipient. Truly, Estuardo Jimenez's focus on simplicity allows the piece to speak volumes of love! This piece, while deceptively simple, is quite striking to anyone who happens to lay their eyes on it.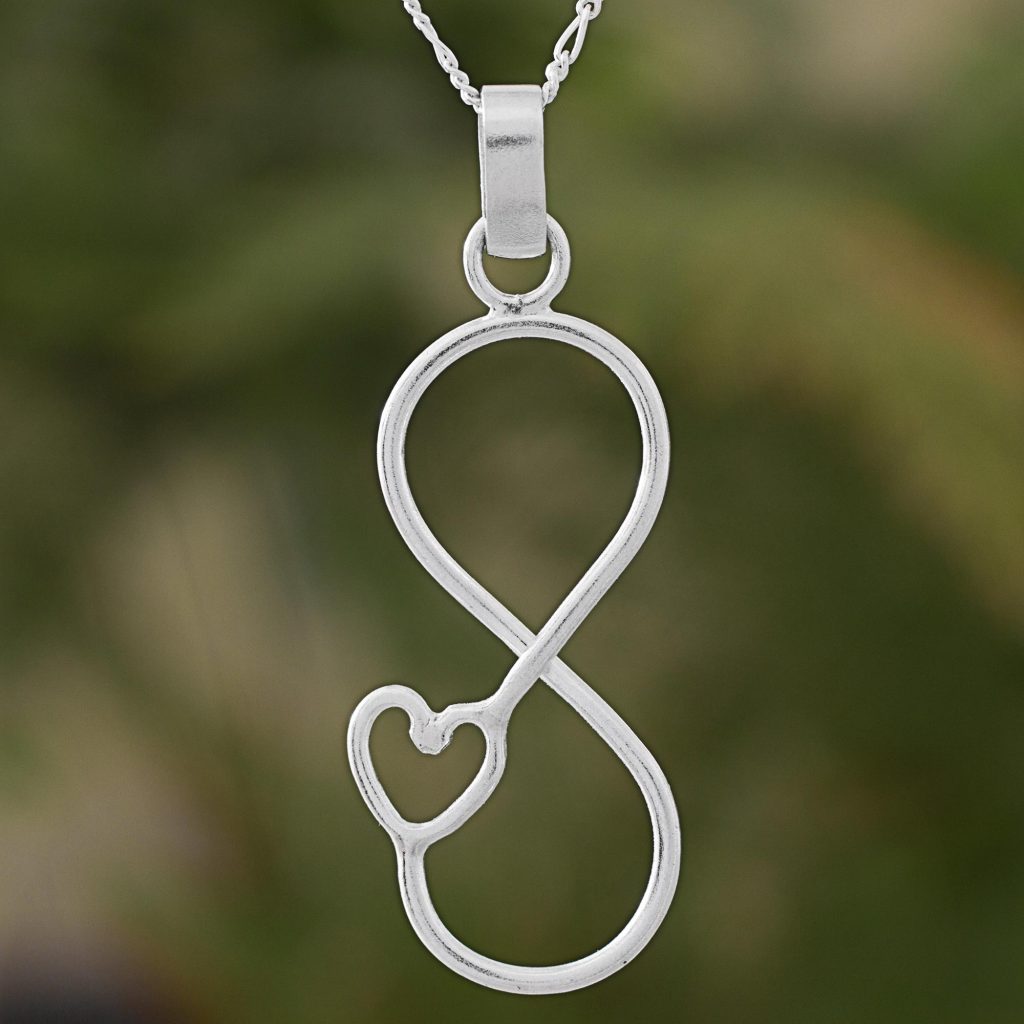 No matter your budget, personal taste, or the occasion, .925 sterling silver is versatile enough to provide a gift of any kind. From every corner of the Earth, there is something to be found for anyone. Because of its nature, .925 sterling silver is a quality gift that will provide joy for many years to come.