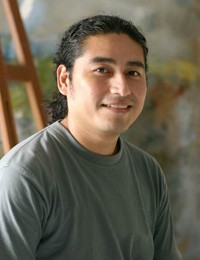 "When you choose one of my works and accept it into your family, I feel both proud and comforted."
"I place all of myself in each painting I create. My passion for nature, for the urban and for the elements that surround me is necessarily a great source of inspiration.
"I was born in Lima on October 18, 1979. My inclination toward painting from the time I was a child led me to study drawing and painting in the Lima Museum of Art for a year before I finished high school. Then, in 1997, I was accepted at the Escuela Nacional Superior Autónoma de Bellas Artes del Perú where I graduated in 2003. Afterward, I took courses in digital graphic design in the Universidad Nacional de Ingeniería.
"From then on, I've dedicated my time completely to my painting, developing and seeking a particular expression: a language of my own in a world of color, of forms, of textures, of techniques. Sometimes I find great satisfaction in representing a realistic scene, but most times I create abstracts in which I feel I can develop myself to a greater extent.
"I've come to master the technique of gold and silver leaf, etc., which I sometimes utilize in my canvases when I want to enhance the light and brightness.
"When you choose one of my works and accept it into your family, I feel both proud and comforted."
Customer Reviews
Purchased this? Leave your review.
02/24/2019
"the best of the boat series...."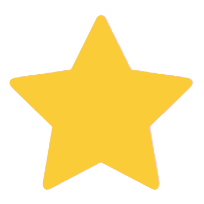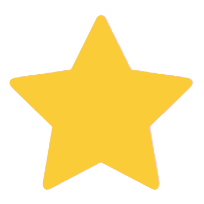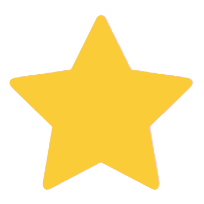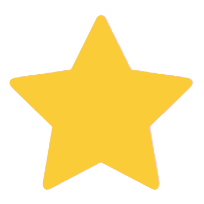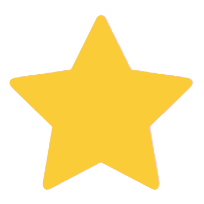 i love the colors of this and the light. i am glad to have gotten it. i have lots of art from novica to support the artists, to have variety, to have often fair prices, and to take me beyond where i live. i also buy a lot of aboriginal art for some of the same reasons online. then i have another group of art made by friends or commisioned by me, plus what i used to buy on travels. so i have a very eclectic group! i encourage gabriel to push his talents to other themes and techniques including use of silver and gold as he remarked. i look forward to seeing these new works. i also bought his bamboo painting!
Purchased Item:

Red Boat III, Signed Expressionist Seascape Painting in Yellow from Peru
Was This Review Helpful?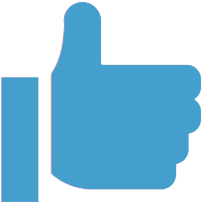 Yes (0) No (0)
02/24/2019
"one of gabriel best"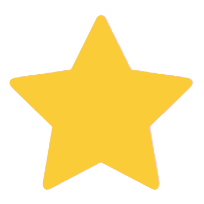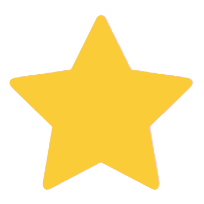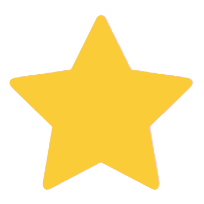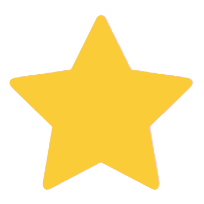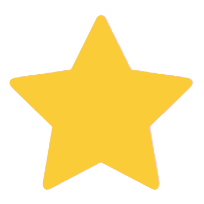 i feel lucky to have gotten this work, though i did not realise it was so big when i bought it! i love the bold colors and forms and their juxtaposition, plus the fact that the shapes are not just solid colors. to me the shards going upward almost look like asperagus, lol! i also bought gabriels red boat painting with the yellow background, though i want to say to the artist that with all the red variations on this theme, plus the meadow paintings, i feel he has exhausted these themes and needs to stretch himself more. i realise there ae also commercial considerations. unlike the commentary on this piece, i do not view it as a springboard for conversation; in fact, i never look at art this way. as i am disabled and shut at home, art is a way for me to enter te outside world vicariously. i luckily have a large house with a lot of wall space though i am about out of it sadly! i have so much art it would take a long time to count the number of pieces. i am happy to have this work!
Best Uses
taking me beyond my house to other places
Purchased Item:

Bamboo, Signed Abstract Painting from Peru
Was This Review Helpful?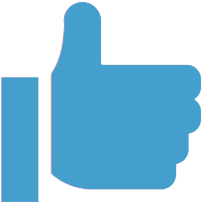 Yes (0) No (0)

01/27/2017
"Lights Fleeting Attempt"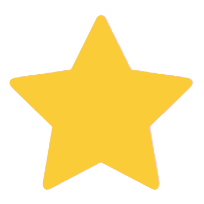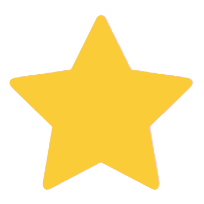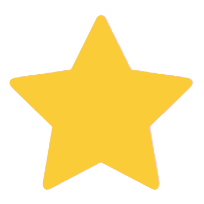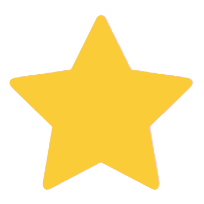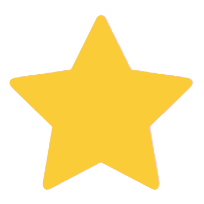 The light of white in the torching red is almost too much to take in at first. Its almost jarring. But, stepping back, your eye is calmed and you are drawn into a wonderful moment. We look for this work every time we enter its room. Thank you!
Purchased Item:

Time of Mirages, Sails at Sunset Original Oil Painting
Was This Review Helpful?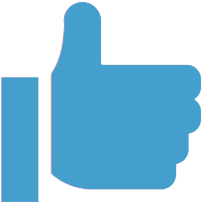 Yes (0) No (0)