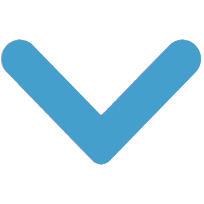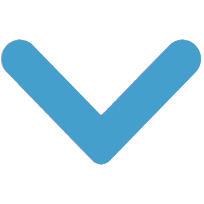 "Here I was, doing something completely different to what I knew. My only tools were my eagerness to learn, and my love to create beautiful and good quality apparel."
"I am proud to be who I am, a Thai woman who is very happy with what she's doing. I consider myself to be a free-thinker, but I always pay attention to the advice I'm offered. I am focused in what I do, and I always strive to do my best with what I may have, such as experience, time, etc. I also make a point of not working all the time, but to make sure I relax and spend time with my family.
"My name is Chatchayanee Khamcharoen but every one calls me Koy, which refers to the last finger. I got this nickname because I am the youngest of three sisters. My parents are teachers, and they've always been concerned that we – their daughters as well as their students – become good people so we may ensure a good society. To them education was the best legacy thing they could leave us, so after school they encouraged us to learn other things, like sports or music. They've always supported our choices and the paths we have taken as adults.
"I believe those teachings help me nowadays, especially when I face new things or encounter new challenges. I am a very determined person, hard working, and very patient. This mentality leads me as I walk down the paths of life, and I find it very reassuring, which makes me happy.
"I have a Master's degree in chemistry and I used to live and work in eastern Thailand. But I felt my parents where getting older and I wanted to be near them, so I moved back to Chiang Mai, where I worked for two more years.
"A friend, my sisters and I started to buy and sell clothes at the Sunday walking market. We realized that the quality of the clothes wasn't very good though, so we decided to work with tailors while we did the designs and focused on better quality material. In this way, we have a better control over quality.
"It began as a hobby, while I still had my chemistry job, which paid well. However, one of my partners decided to leave and do something different, so I decided to quit my job and dedicate myself full time to this new apparel venture. It was such a challenge! Here I was, doing something completely different to what I knew. My only tools were my eagerness to learn and my love to create beautiful and good quality apparel. These days, when a customer compliments one of my designs I feel very happy and proud, because I learned it on my own.
"Nowadays the market is full of expensive, brand name low quality apparel. When I buy clothes I check for the quality of thew material and the cost, so I think that's what other people do too. That's why my main concern is to make good quality apparel at affordable prices so that most people can buy them.
"My mother teaches traditional Thai dances and music, and I grew up watching many shows and performances. I love traditional Thai costumes! But they can be very expensive - my dream is to someday be able to afford one... or two!
"I never aim for too much money; I just aim to have enough and be happy in life, responsible for my work and also for society, as well as to help others whenever I can. I try to give an opportunity to others when I can. I try to forgive the others who have done something wrong to me. And the most important thing is, that I will always pay my gratitude to others, to society, and also to the environment and nature."
Cause Badges

Job Creator

Empowering Women