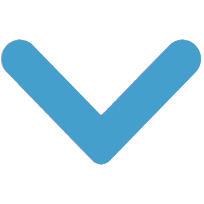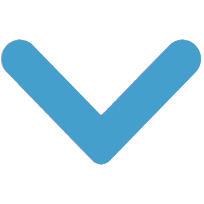 "Learn to do something with your hands. Keep them busy so you are not tempted to do harm with them." —Kamsá Biyá... read more
"Learn to do something with your hands. Keep them busy so you are not tempted to do harm with them." —Kamsá Biyá proverb

Galería de Arte Mutumbajoy is an art gallery and workshop located in San Juan de Pasto, a small city in southern Colombia. It is focused on preserving the ancient and ethnic woodwork of the Kamsá Biyá people, a Tribe who inhabits their native land in the Sibundoy Valley of southwestern Colombia.

"The Mutumbajoy Art Gallery has been reviving the Kamsá Biyá people's ancient and ethnic woodwork since its inception," director Carlos Alberto Mutumbajoy says. "Our artisans learned woodcarving from their families, i.e., grandparents and parents, and by observing the work of other community members. Much of the Kamsá Biyá legacy can be seen in cedar woodwork, whereby we carve masks with faces that reflect our own spirit and that of our living and ancestral community. Before starting a craft piece, an artisan will picture a human emotion or visualize an imaginary being's expression to be manifested on the mask. Then he starts carving.

"Our masks are associated with numerous Indigenous rituals and celebrations. For example, in the ancient Yagé ritual, participants use the masks as a medium to communicate with the spirits of their ancestors. And at the Clestrinye Carnival, a yearly carnival that celebrates tribal unity and bountiful harvests, performers wear the masks during traditional dances and live painting sessions.

"Normally, the whole craft process—including carving, dehydration, and veneering—takes a woodworker fifteen days to complete. The beads used to decorate the wood carving are imported from the Czech Republic. During the art gallery's first years, we used native seeds that were collected from the harvest, but due to a community-led seed-conservation initiative, we decided to switch to the use of beads.

"A project the art gallery has been really excited about is our partnership with Fundación Sol de los Andes, a mental health clinic in Pasto Nariño that helps Indigenous youth with substance abuse and addiction. The clinic is known for its unique integration of scientific and ancestral knowledge. From the ancestral standpoint, our artisans teach therapeutic activities such as art therapy, music therapy, and ergotherapy to the clinic's patients. One of these activities is teaching students how to work wood and carve masks. Because our masks have traditionally been used to portray and express human emotions, patients can use the wood as a canvas to literally wood-carve their emotions and, in turn, release some of their trauma."