Wendy Oviedo
Hand crafted leather accessories in Central America
"I am Wendy Oviedo Carvajal from San José, Costa Rica. I am creative, persevering and elegant. I was born in 1972 and I spent my childhood in the Los Angeles neighborhood, south of the capital. My family consists of 2 younger brothers, my father, a shoemaker, and my mother, a seamstress. Since I was little I participated in making shoes, doing things that my dad allowed me to do at my age; and I helped my mom with sewing. I remember the smell of leather throughout the house, since Daddy had the workshop in it. I loved going with him to buy the leather and everything that was needed; I also really enjoyed helping him design new styles. With my mother, I enjoyed buying the fabrics and having her teach me to use the machines. I was born and raised surrounded by leather, heels, buckles and fabrics as well, as machines and all the people who helped my father make the shoes to distribute them in the main stores in San José and some rural areas.

"When I was 12 years old my father lost everything we had, and therefore he worked with my mother so much and we were left on the street because of his alcohol problem. We went through a lot of financial troubles. I managed to finish my studies with scholarships, even college, but my dad never worked with leather again; nor did they regain their financial stability. At that time, my dad, many years after bankruptcy, bought a cheap little car and we were all happy. When we went to sit on the seats they were on one side, all crooked, so we went for a walk and along the way we were laughing at the seats.

"I have three children; the youngest was diagnosed with Asperger's Syndrome at the age of four. He could not speak and was about to enter a public institution for Asperger's and autistic children. I decided to help him to integrate into society as a good and functional man. It was a long process, and I would hear many people judge us while I tried to get my son out of a crisis in the middle of the street. Now he is 16 years old, he is bilingual and he speaks perfectly. He handles himself very well in society, and for the next year he goes to the NASA camp with a group of advanced students. This fills me with pride, and I wanted to tell about it.

"I dedicated myself to my studies and returned to practicing the art of making stained glass windows and leather crafts. When my children were older and it was in a pandemic; I decided not to postpone work anymore and now I work on my own. It has been difficult because I decided to undertake this in the time of COVID-19, but I am focused on my goals. It gives me great hope and desire every day to wake up with the conviction of moving forward. My first work was a bag that I made with the remnants of the leather that were left over when they cut the pieces to assemble the shoes. It was small, and I added a cord to hang it on my shoulder.

"My dad gives me advice on how to do certain things, and also a friend who helps me with advice and some techniques. In addition, my partner has experience in working with leather, so he also gives me advice. I design and craft. My raw material is mainly cow leather; and then there is hardware, cement to glue, foams, paints, brooches, dyes, zippers. Some are easy to find in the country, but sometimes I have to bring certain hardware and leathers from abroad for the quality.

"I am inspired by the beautiful things that I find in nature, in the traditions of my country, and in the typical things that distinguish us from other countries. I appreciate quality in everything. I use a sewing and stripping machine as well as my own accessories to work with leather. The part that I enjoy the most is when I start to imagine a piece, be it a bag, shoe or wallet, and I can imagine the design I want and the colors or the shape. I love designing, then making it, and finally it makes my heart happy to see the buyer's face or read the comments about the product. The aspect that offers me the most challenges is how to reach more buyers and be able to export.

"Costa Rica has 5% of the biodiversity of the world, so I reflect it in my designs with a lot of color. I love to incorporate elements of nature such as the national flower (Guaria Morada), the national bird (the yiguirro), and the white-tailed deer that symbolizes the fauna of my beautiful country. And the traditional cart that symbolizes work, the marimba that represents culture and tradition, the Torch of Independence that is a symbol of freedom, symbols of pre-Columbian culture, the National Theater and coffee. I like capture a bit of my country in each design.

"To the clients of NOVICA I would like to say THANK YOU--thank you for appreciating the work of artisans; thank you for appreciating our endeavors. Thank you for purchasing our products; thank you for supporting NOVICA; and thank you for helping to maintain our roots and traditions. Thank you for taking a little piece of Costa Rica with you. Thank you very much for opening a window for my business, so that many wonderful people can see it."
Customer Reviews
Purchased this? Leave your review.

04/28/2021
"A wonderful Xmas Gift for a dear friend"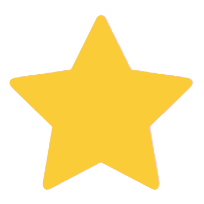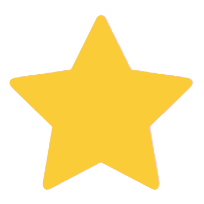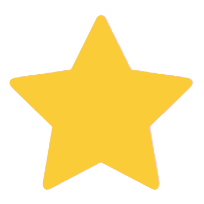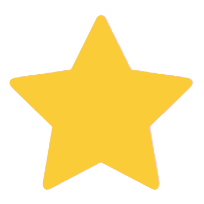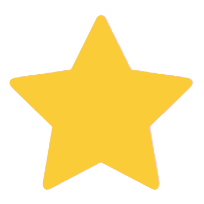 The quality of the workmanship & the leather itself is second to none! This artist is well worth a visit when shopping for high quality well made product!
Best Uses
keeping all your personal cards/money safe
Purchased Item:

Little Frog, Tropical Frog Motif Leather Wallet
Was This Review Helpful?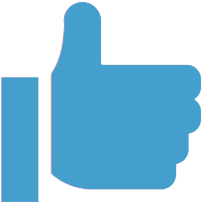 Yes (0) No (0)