Kati Torda
African beaded jewelry in West Africa
"With every bead comes a history of the circumstances surrounding its production, and with that comes the various occasions a particular bead should be worn, and why!"
"You may know me as Kati Dagadu, but I would prefer to use my maiden name from now on, Torda. I'm Hungarian by birth. I... read more
"You may know me as Kati Dagadu, but I would prefer to use my maiden name from now on, Torda. I'm Hungarian by birth. I was born in the Northeast corner of Hungary in my hometown, Gonc. I went to school from 1965-1979.

"I met my Ghanaian husband in Hungary where he was on a government scholarship to pursue his studies. We got married when I was 20 years old and we moved to Ghana to begin our lives together. When we arrived in Ghana I had the Hungarian equivalent of the 'Ordinary Level' Certificate, and had no ability to speak English whatsoever. I was thus limited in terms of what Ghana had to offer me or what I could offer Ghana.

"Since I was limited by my inability to speak English effectively, I turned to handicrafts in order to communicate with my environment and my neighbors. I began working with macramé, the art of knotting and twisting cords to make decorative pieces. So I brought some threads from Hungary. Since I was used to doing this in Hungary I continued with it in Ghana. I discovered a wealth of beautiful kitchen accessories that I grew fond of and used these in my macramé. My search for very elaborate kitchen accessories took me deeper and deeper into the market. And I realized that beads were found in every corner on the market.

"I first came into contact with Ghanaian beads when I first arrived in the country to meet my husband's parents, in Tsume Afedoin the Volta Region. This custom demands that I, as the wife of their first son, be welcomed into the family with a stock of beads. My daughters were also presented with beads when they were born.

"I was fascinated by this gesture. I realized that beads play a huge role in the history, present and future of the Ghanaian peoples. With every bead comes a history of the circumstances surrounding its production, and with that comes the various occasions a particular bead should be worn, and why! I was amazed by this revelation and it encouraged me to research the culture and history of Ghanaian beads.

"Thus I began spending a lot of time in the markets, with any bead vendor or anybody who knew much about beads and didn't mind talking to me about them. I started asking questions. 'Why is this bead expensive?' 'Why is this cheap?' 'Why do these have this and not that?' It went on and on. As I got the replies to my questions I found the answers intriguing, fascinating and exciting. My craving for beads grew stronger and stronger. I found myself hiring an interpreter and buying schnapps, which is the customary drink that has to be presented to any traditional authority when one wants to confer with them. The interpreter accompanied me to speak with people in the villages that had a strong bead culture, and I took a notepad and pencil and wrote everything that was relayed to me. At this time I was also studying for an O Level Certificate in English at the Institute of Languages in Accra, which I passed in 1986.

"With time I left the macramé threads which I used in arranging bead necklaces — I found them to be popular with the women. I started using leather strings, which I got from shoemakers from the Northern region of Ghana, who specialize in leather slippers and sandals. My work was growing more sophisticated. People who saw my designs loved them, and when I told them about the history behind the arrangement, they suggested I have my own exhibition for my collections.

"I was introduced to the director of the Goethe Institute here in Ghana, and he was interested in the concept of organizing an exhibition. I talked to a Ghanaian lady friend who created batik prints and another who made clothing and we put the show together. In 1987, we successfully held a two week exhibition of designer clothing, batiks, and beads at the Goethe Institute, and this was a huge success. Each piece had its own explanation, and a publication about beads was launched under my name.

"I've held several other exhibitions in Ghana and other parts of the world. My designs have grown more elaborate and increasingly sophisticated. I'm also dealing with fashion designers. They invited me to supply locally manufactured beads with a new spark and shine, to make accessories for modern African clothing. My latest achievement in the fashion circles is supplying the jewelry for the annual Miss Lox Universe Beauty Pageant and Miss Ghana Beauty Pageant, both incredibly glamorous events. I also design beads for Angela Fisher, a well-known English designer from Nairobi, as well as other local and international designers.

"I'm also very proud of helping to establish the Ghana Bead Society. We want to re-educate Ghanaians to keep beads and stool beads intact within the family — these are actually family heirlooms — rather than selling them off for paltry amounts. Those beads are not ordinary beads. They have a history, and this makes them different from other beads — indeed priceless. We also try to create awareness in Ghanaian society about our national resources and treasures.

"I have two daughters and a son. Before she died, my mother used to visit for long periods of time, and my other relatives drop in one after the other. I remember fondly when I announced to my parents my decision to relocate to Ghana with my husband. My mother was happy but for the distance. I've had an exhibition in my hometown as well and they were pleased with my collection. I'm glad Ghana has accepted me well."
Customer Reviews
Purchased this? Leave your review.
05/06/2020
"fun and very pretty"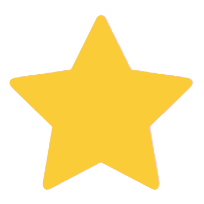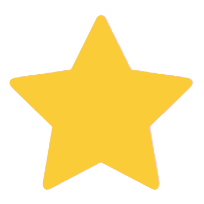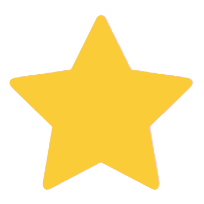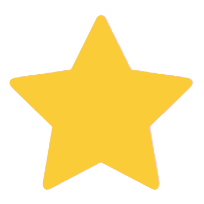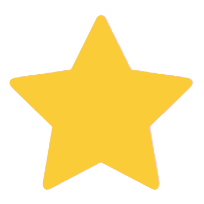 These are lightweight, pretty and fun. They are happy earrings.
Purchased Item:
Tropical Charm, Coconut shell dangle earrings
Was This Review Helpful?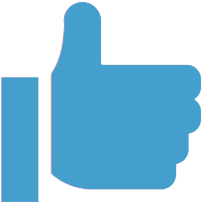 Yes (0) No (0)