Featured Reviews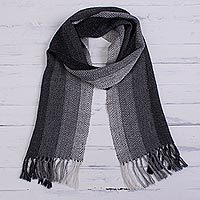 By Michelle
Gorgeous craftsmanship
This scarf is so soft and keeps you warm enough without over heating you! It's lightweight and stylish to boot!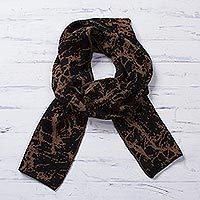 By Reyhan
Beautifully natural pattern
Very well-made, soft, refined scarf in a warm brown and black color combination. It has a silky soft finish and fits well on the neck as it's not too bulky like some other wool scarves.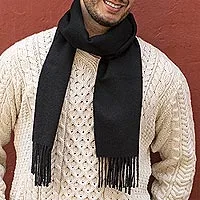 By Peter
Just as described
I like Alpaca. This is a beautiful scarf and just as described. Just the right length. What was more amazing is scarf left Lima Peru on 12/27 and arrived at my office in the States on 12/29!
Featured Artist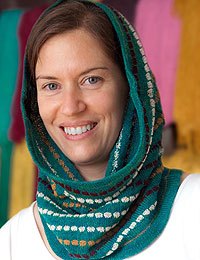 Iuliana Ionele
Alpaca knit scarves and hats
"This set my creativity free, and I started to knit in an original and at times fun style in order to continue telling a story, a more modern one."
Growing up in Romania, Iuliana Ionele was constantly amazed by the speed at which her grandmother's knitting needles moved, resulting in amazing pieces. Later on, Iuliana decided to follow in her grandmother's footsteps, learning on her own how to create different designs while exploring the myriad possibilities that knitting had to offer.

"I came to Peru in 1995, where I graduated in communication science and worked as copy editor for different publicity agencies," recalls Iuliana.

"Moving to Peru and trying to fit in and get used to a new culture and its traditions was a challenge, at first. Eventually, I got acclimated and fell in love with Peru's customs, traditions, and landscapes, as well as the warmth of the Peruvian people. It was a seed that was to blossom into a personal project.

"When I came upon the knitting traditions of Peruvian artisans, the beautiful colors, the story lines and mythical history that each piece conveys, it inspired me to fuse them along with fashion design. This set my creativity free, and I started to knit in an original and at times fun style in order to continue telling a story, a more modern one.

"I decided to work only with baby alpaca wool, one of the softest and finest fibers because they come from the season's first shear. Every color that I see, texture I feel or Andean landscape I encounter becomes a source of inspiration. I love to fuse traditional Peruvian elements such as alpaca fleece in vibrant colors with designs that are contemporary and trendy. Therein lays my greatest challenge, finding the perfect balance between Andean traditions and constant innovation.

"This venture is both gratifying and challenging. I started a workshop where I work along with my mother-in-law, my husband and Peruvian artisans who specialize in knitting – they are all so impassioned about their craft! Hopefully one day we can increase our workshop and be in a position to offer jobs to more people.

"My hope is that one day the art of knitting and baby alpaca fleece becomes so well known that it becomes the a source of opportunity for more work and for progress in different Peruvian communities."